The HP Omen 16 (AMD 2023) offers solid performance and a decent display packed into a sleek gaming laptop with good battery life.
Pros
+

Sleek design

+

Decently bright and colorful display

+

Solid performance and graphics

+

Good battery life
Why you can trust Laptop Mag Our expert reviewers spend hours testing and comparing products and services so you can choose the best for you. Find out more about how we test.
Looking for a solid gaming laptop at a decent price? The HP Omen 16 (AMD 2023) might be the machine for you.
The Omen 16 offers a strong pairing with its Ryzen 9 7940HS and RTX 4070 components. Top that off with a decent 16.1-inch display and good battery life packed into a sleek design. So what's the catch? Well, it has a subpar keyboard and it gets kinda warm, but apart from that, it's greatest fault is that it doesn't really excel in any one category. It's decent all around, but it's not a star.
However, the HP Omen 16 is a solid entry and it does enough things well that it could land on our best gaming laptops page (as long as HP keeps the price where it is).
HP Omen 16 (AMD 2023) price and configurations
HP Omen 16 (AMD 2023) specs
Price: $1,569
CPU: AMD Ryzen 9 7940HS
GPU: Nvidia GeForce RTX 4070
RAM: 16GB
Storage: 512GB SSD
Display: 16.1-inch, 1080p, 165Hz
Battery: 7:56
Size: 14.5 x 10.2 x 0.9 inches
Weight: 5.4 pounds
We reviewed the AMD version of the HP Omen 16 (on sale for $1,569 from HP), which is outfitted with an AMD Ryzen 9 7940HS processor, an Nvidia GeForce RTX 4070 GPU, 16GB of RAM, a 512GB SSD, and a 16.1-inch, 1080p, 165Hz display.
The AMD base model sports a Ryzen 7 7840HS CPU and an RTX 4060 GPU, which drops you down to $1,149. On the other end, you can cap it out at $2,039 with our aforementioned specs plus upgrades including 32GB of RAM, a 2TB SSD, and a 1440p, 240Hz display
If this is too much, consider looking at our best cheap gaming laptops or best gaming laptops under $1,500.
HP Omen 16 (AMD 2023) design
I recently reviewed the HP Omen Transcend 16, and you'd think because of the name difference they'd look different at the very least, but no — let déjà vu ensue. Once again, the Omen 16's soft black paint combined with the glossy black Omen logo gives it a refined look. That machine aesthetic carries to the hinge, where it says "Designed and engineered by HP."
Then you have the basic black interior, with its 16 logo and keyboard font looking a little too gamey. The bezels on the display are relatively thin, but there's still enough room for a webcam and privacy shutter at the top.
Despite the identical design, they are sized differently — the HP Omen 16 comes in at 5.4 pounds and 14.5 x 10.2 x 0.9 inches. It landed in the middle of the pack compared with the Asus ROG Strix G17 (6.2 pounds, 15.6 x 11.1 x 0.9 inches), Razer Blade 14 (4.1 pounds, 12.2 x 9 x 0.7 inches), and Origin EON16-S (5.5 pounds, 14.1 x 10.7 x 0.8 inches).
HP Omen 16 (AMD 2023) ports
There are ports everywhere on the HP Omen 16.
On the left side, you'll see two Thunderbolt 4 ports and a headphone jack, while the right side shows off one USB Type-A port.
The backside of the Omen holds room for the power jack, an Ethernet port, an HDMI port, and one USB Type-A port.
Find yourself in need of more ports? Check out our best USB Type-C hubs and best laptop docking stations pages.
HP Omen 16 (AMD 2023) display
I was disappointed to learn that the HP Omen 16 sported a 1080p resolution on its 16.1-inch display, but it makes up for it with a decently colorful and bright panel clocked in at 165Hz.
In the trailer for Freelance, John Cena's veiny forearms were sharp enough to make me question my masculinity. The forests that the protagonists waded through were lush and vibrant. And darker scenes like the dimly lit hallway were still bright enough to make out the details on the grenade tossed to the floor.
Night City came to life when I played Cyberpunk 2077. The capitalist pillars around City Center oppressed the sky above with bright advertisements, lulling me into a state of submissiveness. In the darker corners of warehouses and buildings, I could still make out the silhouette of cameras and enemies around corners. The high refresh rate was smooth enough to keep track of the dashing cyberpsychos across the street.
According to our colorimeter, the Omen 16 covered 76.9% of the DCI-P3 color gamut, which is slightly below the average mainstream gaming laptop (78.9%). It was on a par with the Strix G17 (76.8%), but the Blade 14 (114.3%) and Origin EON16-S (83.5%) had more colorful displays.
At 336 nits of brightness, HP got over the category average's 334-nit hump. It was even brighter than the Strix G17 (279 nits) and the EON16-S (326 nits). However, the Blade 14 was the brightest, at 465 nits.
HP Omen 16 (AMD 2023) keyboard and touchpad
Like its sibling, the keys aren't clicky — in fact, they feel a bit mushy, and a bit small, but it's well-spaced enough.
I typed out 83 words per minute on the 10fastfingers.com typing test, which is above my usual 78-wpm average. The lack of texture on the keys threw me off, but once I got used to it, it wasn't too bad. I do wish the keys had more feedback.
The Omen 16 sports four-zone key lighting, one of the zones being the WASD keys. We can find the Light Studio in the Omen Game Hub, although it's not installed by default, so you'll have to do that. From there you can customize your lighting profile.
The 3.3 x 5.1-inch touchpad is smaller than the one found on its sibling, but there's more than enough room to operate. Similarly, it offers little-to-no resistance, although its clicker is shallow and soft. Windows gestures like two-finger scrolling and three-finger tabbing worked fine.
HP Omen 16 (AMD 2023) audio
With a pair of Bang & Olufsen speakers, the HP Omen 16 popped off with a loud audio, but occasionally lost the important sounds.
I listened to Kami Kehoe's "SLEEP WHEN IM DEAD," and the opening vocals blasted through the speakers with an oomph. The electric guitar was bright and the drums were thick, but occasionally the two would get a little muddled in the track. However, the vocals were crisp and at the forefront of everything.
In Cyberpunk 2077, the dialogue and approaching vehicles were decently loud and clear. However, the ambient music would occasionally overtake the dialogue, so you might have to get yourself in the settings and do some sound mixing. Firing my shotgun at the enemies above sounded metallic but hollow — it wasn't as thick and heavy as I would have liked it to be.
HP Omen 16 (AMD 2023) gaming, graphics and VR
Packed with an Nvidia GeForce RTX 4070 GPU with 8GB of VRAM, the Omen 16 carried me through Cyberpunk 2077 as I dashed through a building to neutralize my target unseen with a single katana strike at 82 frames per second on Ultra settings.
On the Far Cry 6 benchmark (Ultra, 1080p), the Omen 16 averages 77 fps, which is slightly short of the 81-fps mainstream gaming laptop average. It had the worst performance compared with the Asus ROG Strix G17's RTX 4060 (89 fps) and the RTX 4070 in the Razer Blade 14 (85 fps) and Origin EON16-S (99 fps).
The Omen 16 reproduced 92 fps on the Borderlands 3 benchmark (Badass, 1080p), surpassing the category average (82 fps) and the Strix G17 (87 fps). However, the Blade 14 (98 fps) and EON16-S (102 fps) left the rest behind.
Swipe to scroll horizontally
Gaming benchmarks (fps)

| | | | | |
| --- | --- | --- | --- | --- |
| Row 0 - Cell 0 | Omen | Strix | Blade | Origin |
| Far Cry 6 | 77 | 89 | 85 | 99 |
| Borderlands 3 | 92 | 87 | 98 | 102 |
| Assassin's Creed Valhalla | 101 | 103 | 102 | 106 |
| Shadow of the Tomb Raider | 107 | 104 | 114 | 115 |
On the Assassin's Creed Valhalla benchmark (Ultra, 1080p), the Omen 16 nailed 101 fps, trumping the category average (85 fps). It even managed to stay neck and neck with the Strix G17 (103 fps) and Blade 14 (102 fps), but the EON16-S pulled slightly further ahead with 106 fps.
Meanwhile, the Omen 16 battled it out on the Shadow of the Tomb Raider benchmark (Highest, 1080p) to come out with 107 fps. It beat the category average (95 fps) and the Strix G17 (104 fps). However, it fell short of the Blade 14 (114 fps) and EON16-S (115 fps).
HP Omen 16 (AMD 2023) performance
HP is rocking out with an AMD Ryzen 9 7940HS processor and 16GB of RAM, which was more than enough to juggle a couple dozen Google Chrome tabs and a handful of 1080p YouTube videos without an issue.
On the GeekBench 6 overall performance test, the Omen 16 scored 11,525, crushing the average mainstream gaming laptop (7,580). It slid past the Blade 14's Ryzen 9 7040HS (11,425), but it couldn't keep up with the Strix G17's Ryzen 9 7845HX (13,430) or the EON16-S's Intel Core i9-13900H (14,068).
The Omen 16 transcoded a 4K video to 1080p in 4 minutes and 25 seconds, crouch-sliding past the category average (4:34) and the Blade 14 (4:45). However, the Strix G17 (3:28) and EON16-S (3:46) were in a different minute altogether.
HP's 512GB SSD has a transfer rate of 1,260 megabytes per second, which isn't far off from the average (1,308 MBps). It was actually faster than the 1TB SSD in the Strix G17 (1,249 MBps) and the Blade 14 (1,230 MBps). Meanwhile, the EON16-S' 3TB SSD sported a 1,818 MBps speed.
HP Omen 16 (AMD 2023) battery life
When AMD is around, I'm not shocked when a gaming laptop survives longer than it should on a single charge. The Omen 16 lasted 7 hours and 56 minutes on the Laptop Mag battery test, surpassing the 5:55 mainstream gaming laptop average. It crushed the Strix G17 (2:35) and EON16-S (5:06), but the Blade 14 (8:34) managed to outlast them all.
HP Omen 16 (AMD 2023) webcam
It's not bad, and that's saying something for a measly 1080p laptop webcam.
The test shot from the Omen 16 captured the colors in my face and shirt rather well, highlighting my pinkish skin tone and blue shirt. However, my entire background was blown out due to the open window combined with the poor contrast. The shot was sharp enough to capture the individual curls on my head. Despite that, I still recommend picking up one of the best webcams.
HP Omen 16 (AMD 2023) heat
Be careful where you put this thing — it can get spicy. After 15 minutes of gaming, the underside hit 114 degrees Fahrenheit. The center of the keyboard and touchpad reached 100 and 75 degrees, respectively. However, the alarming number comes from the far-rear underside, clocking in at 133 degrees.
When not gaming, we've seen the underside measure 95 degrees, while the keyboard was 89 degrees and the touchpad hit 80 degrees.
HP Omen 16 (AMD 2023) software and warranty
HP loves bloatware. Inside the Omen 16 is the Omen Gaming Hub, which you can use to control your performance, fans, lights, voice, and game aggregation. Then there's HP PC Hardware Diagnostics, HP Privacy Settings, HP QuickDrop, HP Smart, HP Support Assistant, HP Event Utility, and HP Documentation — apps that facilitate laptop management and updates. However, I'd prefer it if HP threw them all into one hub.
The Omen 16 comes with a one-year limited warranty. See how HP performed on our Tech Support Showdown and Best and Worst Brands ranking.
Bottom line
The HP Omen 16 (AMD 2023) isn't a champion, but more of an underdog that managed to scrape by in all of the categories it competed in. It doesn't have a great keyboard, and it gets pretty warm in not so nice areas, but apart from that, the Omen 16 is solid all around and worth getting for its current price.
However, if you want a gaming laptop that really excels, we recommend picking up the Razer Blade 14. It features a more vivid display, longer battery life, and a more premium chassis. Problem with that though is the extra $1K you'd have to put out.
Overall, the HP Omen 16 is a solid pick, especially if you're looking for a big display with decent battery life in a gaming laptop.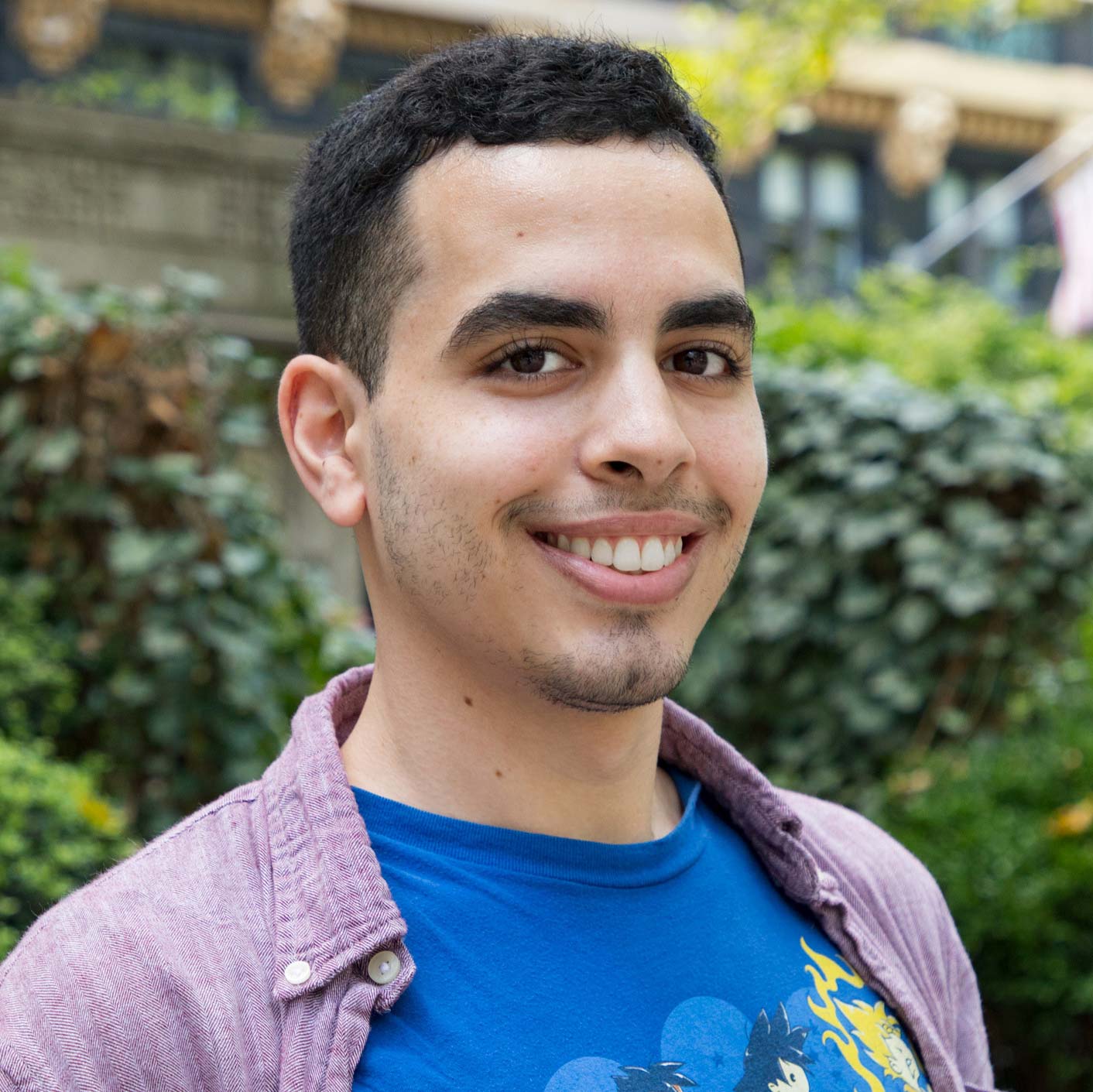 Rami Tabari is an Editor for Laptop Mag. He reviews every shape and form of a laptop as well as all sorts of cool tech. You can find him sitting at his desk surrounded by a hoarder's dream of laptops, and when he navigates his way out to civilization, you can catch him watching really bad anime or playing some kind of painfully difficult game. He's the best at every game and he just doesn't lose. That's why you'll occasionally catch his byline attached to the latest Souls-like challenge.