Viture One are simply the best XR glasses you can buy right now — setting the bar high with a gorgeous picture quality, immersive sound, and a sleek, premium aesthetic. That price may sting, but these are more than worth it for any frequent flyers out there.
Pros
+

Stylish, inconspicuous design

+

Crispy, vivid picture quality

+

Surprisingly impressive sound

+

Plenty of customization

+

Easy to set up
Cons
-

Expensive at $549

-

Essential accessories sold separately
Why you can trust Laptop Mag Our expert reviewers spend hours testing and comparing products and services so you can choose the best for you. Find out more about how we test.
XR glasses have quickly become the best accessory for any Steam Deck or Nintendo Switch owner to buy, and the Viture Ones are simply the best and most expensive option to buy.
That 120-inch, 1080p picture is stunning, the setup is super easy, and it helps that the frames are really rather sleek too. But with a rather painful asking price, are these uber-premium specs worth it over cheaper options?
My answer to that depends on what your use case is for these glasses, how often you travel, and whether you have the neck of an elderly man like me (probably from headbanging an inordinate amount at heavy metal gigs in my youth). Let's get into it.
Viture One price and availability
I hope your bank balance is healthy. Things are going to get pricey. The Viture One XR Glasses on their own start at $549. Luckily, there is a sale right now that drops the price to $439, but this is still rather steep.
Even worse is the fact there are some essential accessories that the company has decided to sell separately. For example, you get a lens shade for free with the Nreal Air glasses (now known as Xreal Air), which also come in at $170 less than the One. But Viture charges you an additional $19 for what I'd expect to be included.
A prescription lens frame weighs in at an additional $29, and if you want to charge your Steam Deck while you play using these XR Glasses, the adapter will cost you an additional $49.
While I know there is a larger sale going on right now that is cutting all the pricing, investing in the Viture One ecosystem gets real expensive, real fast.
Viture One design
When it comes to the stylings of your average pair of XR specs, you're normally getting a slightly larger than normal pair of wayfarers. Not that that's a bad thing — you're getting something rather similar here.
But in doing so, companies are doing their damnedest to make you look inconspicuous enough to avoid the double take from people who clock onto you wearing a comically large pair of sunglasses.
Out of the glasses I've tried, the Viture One comes the closest to fooling those around me. They are a seriously good-looking set of shades, either in black or in this gorgeous indigo finish.
The lightweight construction (2.8 ounces) means no real strain on your ears when wearing these, the smooth texture of the materials used feels great on your skin, and the slightly larger-than-life dimensions of the glasses on your face are expertly sculpted away in the curvature of each angular for an altogether comfortable and unobtrusive experience.
As for the interface, everything is placed in a logical area, with buttons to control the electrochromic glass falling where your fingers would naturally go for rearranging your specs (more on that glass later), and the speakers filling out the back of the stalks.
What about the cable? Unlike the Xreal Air, Virtue relies on a magnetic connection that feels all the more strong in forming a secure seal that isn't going to fall out of any port with simple head wobbling. Every angle and design decision feels incredibly luxurious and well thought-out.
Viture One setup
One big benefit of the Viture Ones over any other XR glasses that I've tested is its super easy setup process and intuitive customization options to get it just right for you.
It all starts with finding the right nose clip, which is easy to slide in and out of the frame itself. Next up is getting the picture just right. This includes dials that customize the built-in lenses for anyone with near-sightedness.
Following this, step three is plug and play. That's it! No stupidly small list of smartphone compatibility. No browser-based firmware updates. Just get going with ease.
Of course, there are additional accessories that could have complicated the process, but nothing did. The mobile dock enables two sets of these glasses to be plugged in while providing HDMI support— all (once again) without a single firmware update needed. Latency didn't increase one iota and before I knew it, I was getting emotional about the final episode of Ted Lasso with my friend, without needing to crane our necks down to a screen.
Put simply, setup is an absolute cinch. Virtue has done a great job in making the whole process super easy while offering a wealth of customization options to make it perfect for you.
Virtue One display
Viture's simulation of a 120-inch display floating right in front of your eyes is a vivid joy to experience. Seeing this large 1080p panel come to life in front of your eyes is a sight to behold, which is further emboldened by the surprising color accuracy of it.
On my recent trip back from Computex 2023, I learnt that the flight from Vietnam to London Gatwick is a killer on any young buck's neck, let alone my 33-year-old self. On the outgoing flight, I came out of that experience feeling like I needed a neck brace and a walker.
Frail bodies aside, I had a rather stacked to do list of video edits to complete in Final Cut Pro on that long haul flight. Being able to use the display on these glasses with confidence. (With a little color calibration through the MacBook's own system settings.)
A little calibration through my MacBook Pro, and I was good to go in mastering my footage. To do so while looking ahead in my neck's natural position is nothing short of a blessing.
But that's not all, as I point you towards what I think is one of those more ultra-premium features you'd expect from an expensive pair of XR glasses like these: electrochromic film. If you've been on a long haul flight and wondered about the tech that goes into those buttons that make each window darker and lighter, that's what Viture has done with its glasses.
On a brighter commute like a summer's day coach trip to Heathrow airport, it's been splendid to turn down the outside brightness using the buttons on the left-hand stalk. It means your time in Persona 5 Royal isn't interrupted by any direct sunlight whatsoever.
Of course, for full immersion, that lens shade is essential, but this is a great middle ground between seeing your content, while being present in the world around you.
Viture One sound
Virtue's attention to detail in the technology packed inside these glasses make a strong case for these being just as important for home use, as they are for on-the-go. In the One's competitors, you'll probably find some pretty quiet, tinny stereo speakers. But the spatial audio coming from the Harman-tuned speakers on the stalks offer an impressive level of immersion wherever you sit (or lay down in my situation).
Every gear change in Forza Horizon 5 comes with a satisfying clunk, while the drum and bass soundtrack of Hospital radio in the background remains well balanced in the background with no distortion.
Of course, headphones are better for an all-in-one world-cancellation system. And in my time using these combined with AirPods Pro 2, there were zero audio/video syncing issues. But to have a surprisingly strong speaker system is ideal for when your ears are feeling a little tired from having earbuds in them all the time.
Bottom line
The Viture One XR glasses are an absolute game-changer when it comes to gaming wherever you are. From playing in bed to on a long-haul flight, the top-notch picture, audio, and a speedy setup process make these a fantastic buy — compounded by the fact that you won't look like the ultimate power nerd in these slick frames.
There's no way around how much the price is probably going to sting. It's going to be an obstacle for a lot of people, and to you, I'd recommend looking at the Xreal Air for a good enough experience at a better price.
But one thing is for certain. These are the best of the best when it comes to snapping up a pair of XR glasses. If you are a frequent long-distance traveler, your neck will thank you so much.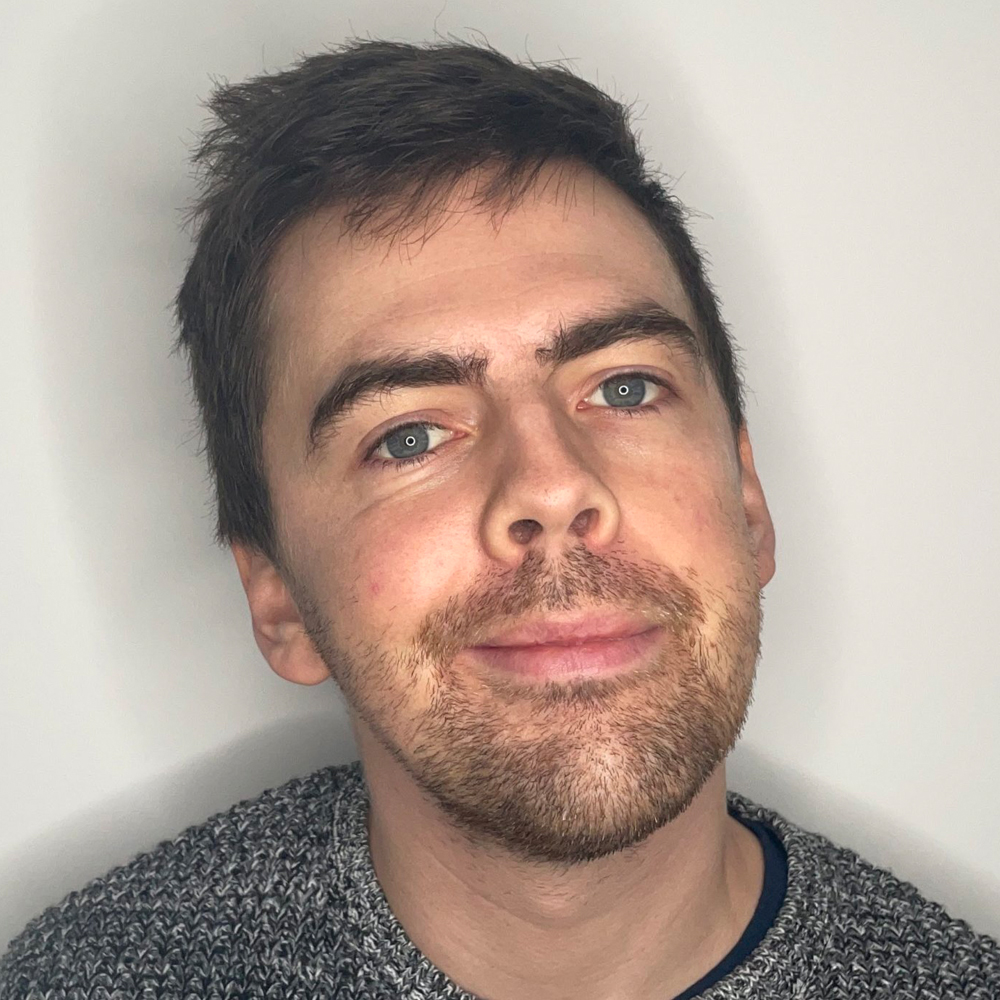 Jason brings a decade of tech and gaming journalism experience to his role as a writer at Laptop Mag. He takes a particular interest in writing articles and creating videos about laptops, headphones and games. He has previously written for Kotaku, Stuff and BBC Science Focus. In his spare time, you'll find Jason looking for good dogs to pet or thinking about eating pizza if he isn't already.