Nreal Air glasses are a Steam Deck revolution — here's why
The must-buy Steam Deck accessory is...a pair of glasses!?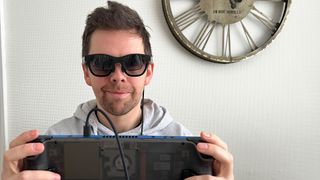 (Image credit: Future)
The Nreal Air glasses are an essential Steam Deck accessory that breathes new life into your gaming experience. Let me explain.
Steam Deck is easily one of my favorite gadgets. With its portable gaming performance packed inside a sleek shell, alongside its Linux tinkerability, it's every gaming geek's dream device.
I've also gone in on all the ways to make the most of your time with the system, thanks to the best Steam Deck accessories. But while writing that list, I wasn't anticipating adding something that is as much of a game changer as Nreal Air.
Yes, I will be reviewing them soon. To sum them up really quickly, they're pretty finicky to set up, and the list of phones that support them is limited, but once you've got over those hurdles, there's plenty to love.
And that's what I'm going to go into here. Because for all the glasses' flaws, Steam Deck lovers are going to find something quite revolutionary here. I'll explain why, but first let's get a quick setup guide out of the way because it is a little awkward.
How to setup Nreal Air
The Nreal Air smart glasses only support Android phones, but even then, it's not compatible with every Android device. Check out the small selection of phones it's compatible with here.
If you have one of these phones, activation is a cinch. Just download the Nreal Nebula app from the Google Play Store, open it, connect the glasses, and the app does the rest. From activating your glasses to updating the firmware, you'll be good to go.
If you don't have a supported phone, there's a workaround that works on PC and Mac laptops.
1. Visit this support page on Nreal's website and connect your glasses to your computer.
2. Follow the steps to download the firmware file, connect your glasses and activate them.
3. After this, click on Select the firmware file and pick the most recent downloaded file — a .bin file that you don't need to unzip or extract.
4. Move onto the next step and apply the MCU firmware update.
5. Scroll down and install the DP firmware update.
6. And voila — you're all done!
A TV that only you can see
Let's break down what you're getting in these chunky-yet-inconspicuous glasses. Yes, they do look a little big on your face, but the traditional Ray Ban-inspired aesthetic is sure to stop people doing a double take at the gadgetry that is currently on your face.
And said technology is rather impressive — a 3,840 x 1,080-pixel OLED display with a claimed 108% sRGB color gamut, up to 400 nits of brightness and a 100,000:1 contrast ratio. With all of this being projected via clear pryzm-like lenses behind each main lens, Nreal can simulate a 130-inch screen that is 13 feet in front of you.
In personal experience, it's a seriously impressive experience with a vivid, detailed picture across all the games I played on Steam Deck. And when you want to switch back to the standard display temporarily, there's a sensor at the bridge of the nose that turns them off when you take them off.
Sound is where things take a turn. Much like the Razer Anzu and Soundcore Frames, there are small, tinny speakers integrated into the stems of the Nreal Air. The end result is a quiet experience with zero bass that is quickly overwhelmed by background noise.
But if you're a Steam Deck gamer, chances are you are already using a set of 3.5mm earbuds/headphones to overcome the tinniness of the speakers on the system itself. Combine these with the Air glasses, and while it may look like a very cable heavy setup, the end result is far more immersive.
Nreal Air saved my neck on a long haul flight
The main place where my Steam Deck becomes a near-perfect gadget is long distance journeys. Being able to pull out what is essentially a small gaming PC and fire up the likes of Persona 5 or Marvel's Spider-Man, alongside thousands of indie titles, is a revelation to in-flight entertainment. By the way, if you ever feel paralyzed by choice, you can check out my best Steam Deck games list.
When you think of how you play games consoles on planes, the default position is to unfold the tray table and rest your arms on it while you play. That requires you to crane your neck over the top of the Steam Deck and look down. After a while, you may feel an ache at the top of your spine.
However, wearing Nreal means you no longer have to look down. You can sit back in your chair, make the most of its comfort and enjoy your games without one iota of neck ache.
For my long haul flight to New York, it was a brilliant companion — especially when I attached what I can only describe as a blindfold to the front, a fitted piece of plastic that completely covers the lenses. That way, all you can see is the gameplay screen in front of you without any distractions.
Outlook
I've read a lot of reviews of NReal's glasses in the run up to receiving them, and the mixed response made me a little nervous. But if your use case is specifically around the Steam Deck, I'll go out on a limb and say you're going to absolutely adore them.
I'm certainly in agreement they are flawed — the AR experience is a little hokey, smartphone support is super limited and the additional dongle requirement for some devices may give prospective buyers pause, but if your expectations are more centered around easier on-the-go gaming, these are essential.
Stay in the know with Laptop Mag
Get our in-depth reviews, helpful tips, great deals, and the biggest news stories delivered to your inbox.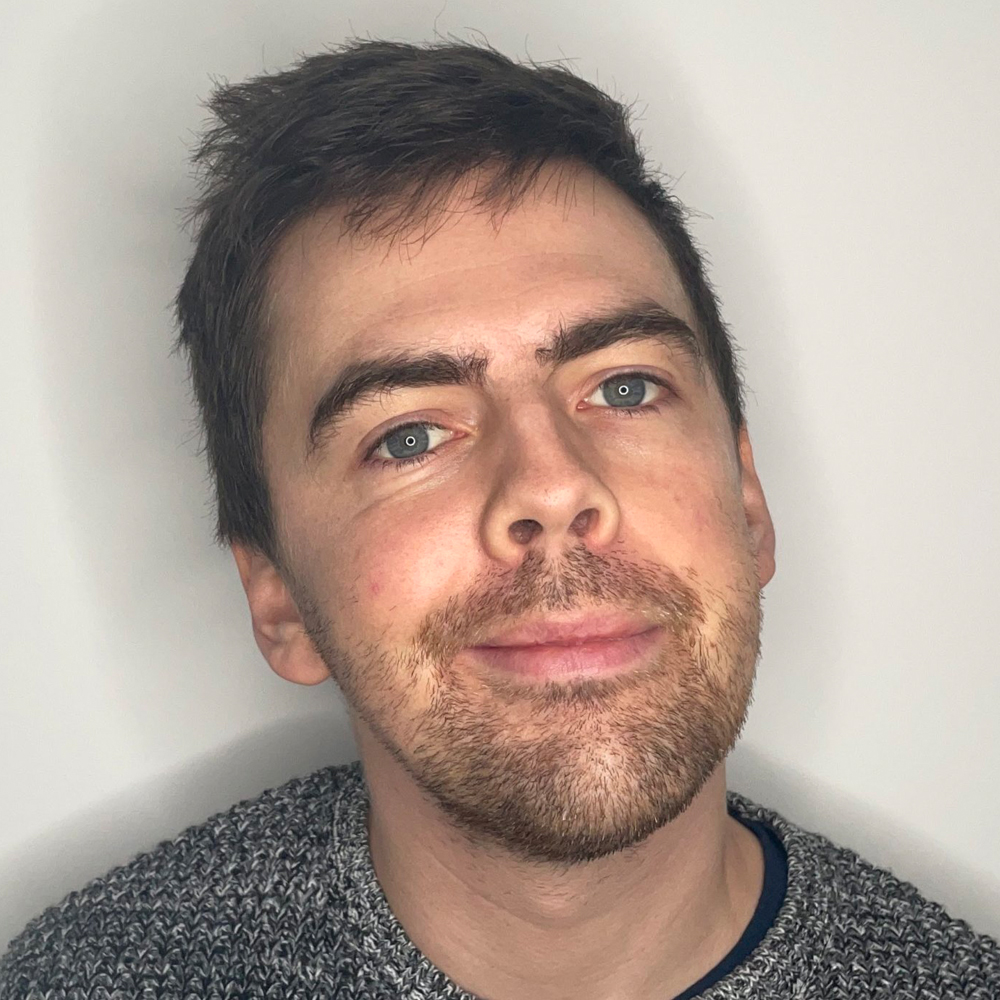 Jason brings a decade of tech and gaming journalism experience to his role as a writer at Laptop Mag. He takes a particular interest in writing articles and creating videos about laptops, headphones and games. He has previously written for Kotaku, Stuff and BBC Science Focus. In his spare time, you'll find Jason looking for good dogs to pet or thinking about eating pizza if he isn't already.