Best of Computex 2023: The laptops, peripherals, and innovations we love the most
News
Contributions from
published
Here are our favorite gadgets from Computex 2023.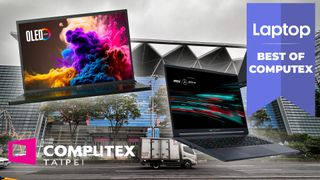 (Image credit: Future)
Gaming systems and content creation laptops (including one that gave us an accidental glimpse of 14th Gen Intel CPUs definitely got plenty of buzz. But business and education also got their time in the sun with thin frames chocked full of functionality. And our best in show pick, the Acer Swift Edge 16 is a showstopper that has the power to outperform some of the most popular laptops on the market.
From ultra-slim, ultra-secure business laptops to slick mid-tier gaming laptops and a few mobile accessories, here are our picks for the Best of Computex 2023.
Best in Show - Acer Swift Edge 16
Acer's been having a hell of a run. Its Swift line of laptops has spent the last several years going toe-to-toe with some of the heaviest hitters in the industry and coming out on top. And by the looks of the Acer Swift Edge 16, this marvelous trend is going to continue.
The 16-inch beauty comes out the box swinging with an all-AMD setup including an AMD Ryzen 7840U and AMD Radeon graphics. And in some configurations, you can even get some AMD Ryzen AI on board to maintain optimal performance. This is especially important as AMD revealed benchmarks where it defeated the all-powerful M2 chips in some of your favorite MacBooks.
Another reason to stand up and take notice of the Acer Swift Edge 16 is its namesake — the 16-inch OLEN panel with a 3.2K (3200 x 2000 pixels) resolution and a 120Hz refresh rate, alongside a peak brightness of 500 nits. It's also one of the first laptops to debut with Wi-Fi 7, which supports data connection speeds of up to a whopping 5.8 Gbps. Add a healthy smattering of ports, and a thickness of a scant 0.5 inches, the big boys have been officially put on notice.
Read our first impressions of the Acer Swift Edge 16.
— Sherri L. Smith, Editor in Chief
Best laptop - Asus ExpertBook B9 OLED
The Asus ExpertBook B9 OLED leapt off the showroom floor at Computex 2023 to capture our Best laptop award. Featuring a stunning 14-inch, 2.8K display, a potent 13th Gen Intel Core i7 Evo CPU, up to 32GB of RAM, and all the security features you need to keep all the documents you'll be pushing safe.
The B9's weight of only 990 grams (2.1 pounds) and Mil-SPEC certified sturdiness also came into play when making this decision. How is something so light, so strong, so elegant? Also, the "Do Not Disturb" light feature is just that little extra outside-the-box feature that pushed the ExpertBook B9 OLED to the forefront during the show. We're super excited to award Asus this victory and even more excited to review it when it comes in.
Read our first impressions of the Asus ExpertBook B9 OLED.
— Mark Anthony Ramirez, Staff Writer
Best 2-in-1 laptop - Asus BR1420F
The name may be a bit weird, but this is the ideal intersection between a 2-in-1, and an educational laptop that we never knew we needed! The 14-inch model of Asus' BR laptop nails everything it needs to be great for K-12 students.
This super durable construction has a great-feeling texture on top, alongside rubberized edges for drop protection (it's even passed military standard testing). And let's not forget the beasty battery that's capable of going up to 12 hours, and a responsive touch screen for all your doodling. There's a lot to love for sure.
Plus, with the 13MP world-facing camera that points outwards when you have the BR1420F folded into a tablet, the world of AR-centric education is now at a child's fingertips in a system that you can be confident will stand up to even the clumsiest of hands.
Read our first impressions of the Asus BR1420F.
— Jason England, Content Editor
Best gaming laptop - Acer Predator Triton 16
When you first look at the Acer Predator Triton 16, you might mistake it for your average MacBook Pro clone. But you'd be sadly mistaken. As evidenced by the tiny Transformer-equse on its lid, the Triton 16 is really more than meets the eye.
The understated silvery finish gives way to a glowing RGB keyboard and drool-worthy 16-inch, 2560 x 1600p display with a 100% color gamut and 500 nits of brightness that immediately gives away its status as a badass gaming laptop. Boasting a thickness of 0.78 inches, the Predator Triton 16 will easily slide into just about any backpack or laptop bag and offers plenty of ports.
But enough about its sleek good looks, the Triton 16 isn't slacking on the power, offering prospective gamers up to a 13th Gen Intel Core i9 processor coupled with an Nvidia RTX 4070 GPU. The system can also be configured with up to 32GB of RAM and 2TB of storage in RAID 0 configuration, And with a starting price of $1,799, the Acer Predator Triton 16 might be the mid-tier battle station that budget-conscious gamers have been searching for.
Read our first impressions of the Acer Predator Triton 16.
–– Sherri L. Smith, Editor in Chief
Best business laptop - MSI Commercial 14
It's time to get down to business, MSI-style. After spending years making waves in the gaming and content creator spaces, MSI is throwing its hat into the business arena with the Commercial 14, the company's first-ever business laptop. And before you write this off as the company just slapping some business software onto one of its sleeker-looking Stealth models, I challenge you to dig deeper as the Commercial 14 looks like nothing the company's ever done.
Sure, it definitely has the elegance of a Stealth or even the company's Prestige line of laptops, but the Commercial 14 is all business through and through. In addition to supporting Intel vPro, the Commercial 14 also has a physical webcam shutter, a SmartCard Reader, and an NFC reader embedded into the touchpad, giving mobile professionals plenty of security to protect sensitive data. But MSI didn't stop there — bringing all the ports you can ever want and then some, including a full HDMI port.
Regarding performance, you can rest assured that the MSI Commercial 14 will get the job done with its 13th Gen Intel Core i7 CPU, integrated Intel Iris Xe Graphics with up to 2TB of SSD storage. In short, MSI is getting down to business, which looks like a great thing.
Read our first impressions of the MSI Commercial 14.
–– Sherri L. Smith, Editor in Chief
Best creator laptop - MSI Prestige 16 Studio Evo
Although our time with the MSI Prestige 16 Studio EVO laptop was brief, it was unforgettable as it bridges the massive gap between performance and portability and it might quite possibly be able to take on the MacBook Pro.
MSI achieved something here by gaining an EVO status with a laptop that features a discrete Nvidia GeForce RTX 4060 GPU which will allow content creators to film, edit, and produce all kinds of multimedia content while on the go.
The Prestige comes with a 13th Gen Intel Core i7 CPU, a bright, vivid, 16-inch QHD (2560 x 1600) 16:10 aspect ratio display, and weighs just 3.3 well-distributed pounds thanks to being made from magnesium and aluminum alloy. It's super thin design makes it ultraportable, while its 4060 GPU and Intel Core-i7 give the oomph it needs to get the job done. We're so excited to name the MSI Prestige 16 Studio EVO our Best Creator laptop of Computex 2023 and look forward to bring you our full review sometime in Q3.
Read our first impressions of the MSI Prestige 16 Studio Evo.
— Mark Anthony Ramirez, Staff Writer
Best peripheral - Kingston XS1000 External SSD
Pocket size and performance are usually not two things that go together. But Kingston seems to have achieved both with the XS1000 External SSD that features 1,000 MB/s read and write capabilities. The lightweight, super portable 1 to 2TB external SSD drive impressed us with its design, sturdiness, and speeds that allow it to be used as a direct-to-camera recording device for when you're filming in up to 8K.
I tend to shoot in 6K and this performance is imperative as well as the fact that the XS1000 is designed for lossless data and to make the most of every potential byte of data on that drive.
And let's talk about its gorgeous matte black finish, which just makes it look sexy in your hand.–– the aesthetic just adds to the overall experience. Although the XS1000 will not be available until Q3 of this year, we are super excited to put it through its paces soon. The unit is a USB 3.2 Gen 2 device for future-proofing, but also backward compatible with the included Type-C to Type-A cable. Sleek, sexy, portable, and potent is a winning combination.
Read our first impressions of the Kingston XS1000 External SSD.
— Mark Anthony Ramirez, Staff Writer
Best gaming peripheral - HyperX Cloud III gaming headset
Just when you think that HyperX couldn't make its gaming headsets any more comfortable, here it comes with the HyperX Cloud III gaming headset. Sporting even more padding around the ear cups and headband, my head felt like it was resting –– well on a cloud. Despite the extra cushion however, HyperX didn't skimp on the sturdiness, retaining the rigid aluminum frame, ensuring that the headset can stand up to a few rage quits.
The detachable microphone has been redone, increasing the cardioid size from 6mm to 10 and you can absolutely tell the difference. Not only that, but the company has re-engineered the 53mm drivers powering the headset for a cleaner soundscape that will work across many genres of music as well as let you hear the footsteps of anyone foolish enough to try and get the drop on you during Team Deathmatch.
And the headset is plenty adaptable with connectors for 3.5mm, USB-C, and USB-A. It even has a U.S. adapter that provides both USB-C and USB-A connectivity. And with a $109 price tag, the HyperX Cloud III gaming headset is a must-have for gamers.
Read our first impressions of the HyperX Cloud III gaming headset.
— Sherri L. Smith, Editor in Chief
Best innovation - Nvidia Avatar Cloud Engine (ACE)
Any gamer can tell you a story of a time they got annoyed with repetitious NPCs — the non-playable characters in a game that will go through the same small script of lines. Sometimes it can be funny, like Ratatoskr from God of War Ragnarök, and others are truly loathsome like the adoring fan from Elder Scrolls: Oblivion.
Fortunately, Nvidia gave us the answer to this problem in the form of an Avatar Cloud Engine (ACE), which uses an AI model foundry service to power natural language interactions. Translation: think of a controllable version of ChatGPT but for an NPC, so they can respond to you naturally.
It's clear that Nvidia is leading the charge on a lot of AI-driven technologies, and this is certainly one of the more fascinating to a gamer like myself.
Read our first impressions of the Nvidia Avatar Cloud Engine (ACE).
— Jason England, Content Editor
Stay in the know with Laptop Mag
Get our in-depth reviews, helpful tips, great deals, and the biggest news stories delivered to your inbox.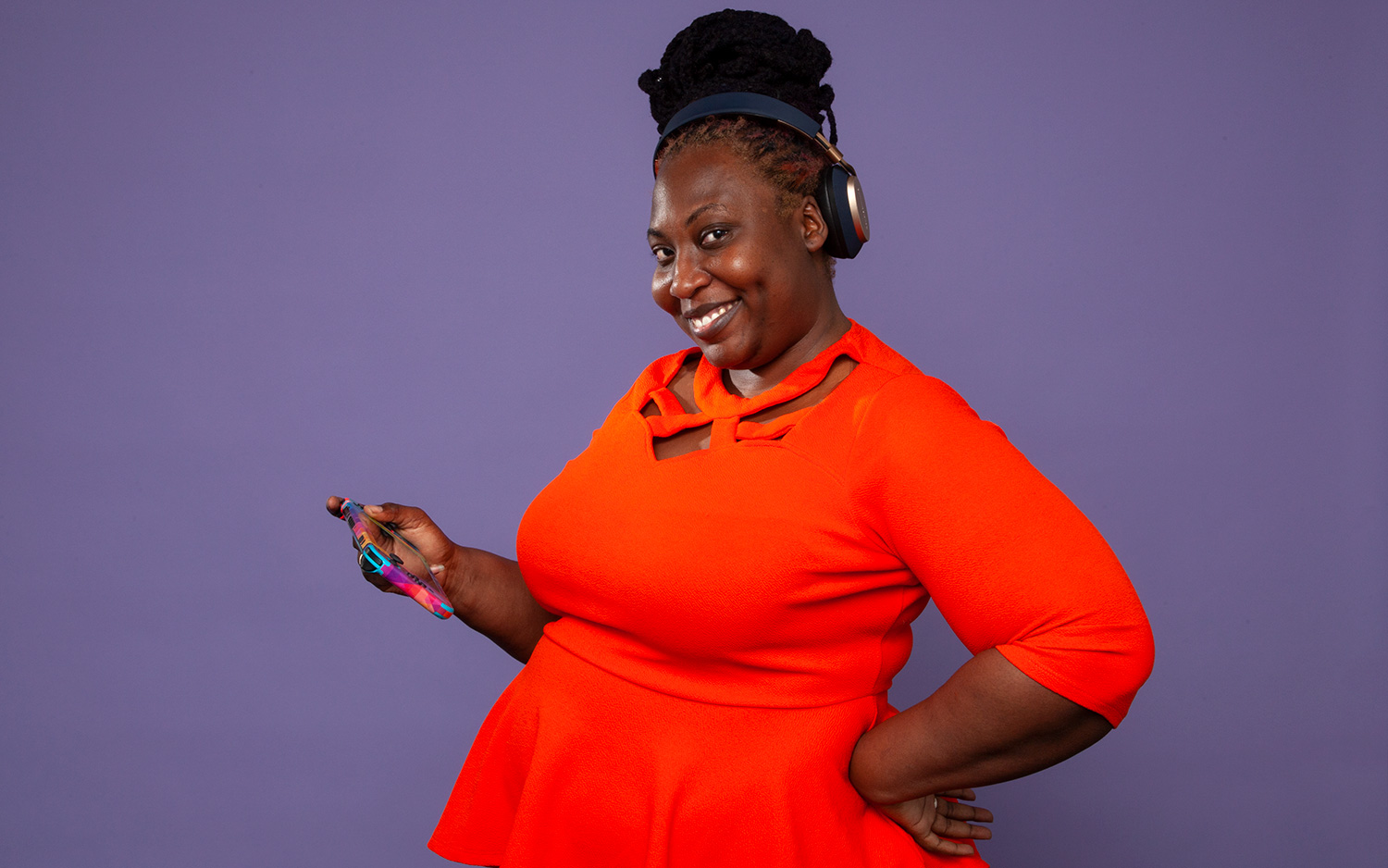 Sherri L. Smith has been cranking out product reviews for Laptopmag.com since 2011. In that time, she's reviewed more than her share of laptops, tablets, smartphones and everything in between. The resident gamer and audio junkie, Sherri was previously a managing editor for Black Web 2.0 and contributed to BET.Com and Popgadget.