The Lenovo Yoga AIO 9i is a phenomenal computer with fast processing speeds and a gorgeous display, but its all-in-one features leave a bit to be desired.
Pros
+

Excellent performance

+

Stunning display

+

Loud speakers

+

Decent webcam
Cons
-

Sounds flat during movies

-

Basic keyboard and mouse

-

Microphone is average
Why you can trust Laptop Mag Our expert reviewers spend hours testing and comparing products and services so you can choose the best for you. Find out more about how we test.
Lenovo Yoga AIO 9i SPECS
Price: $1,599 (Starting), $1,799 (Tested)
CPU: Intel Core i9-13900H
RAM: 16GB
Storage: 512GB SSD
Display: 31.5-inch 3,840 x 2,160-pixel
Size: 28.5 x 21.2 x 10 inches
Weight: 18 pounds
It's no secret that we're big fans of Lenovo's latest series of Yoga laptops. In fact, the Yoga 9i 2-in-1 is a personal favorite and the best laptop I've tested until now. But how do these models fair when stepping outside of traditional production? Instead of a 2-in-1, how does Lenovo handle an all-in-one?
Some of my feelings from spending time with the Yoga 9i 2-in-1 and Yoga AIO 9i were identical. My first reaction was to be in awe of its design, and the second was being amazed at its price after realizing the specs on this thing. $1,600 for an Intel Core i9-13900H with an absolutely phenomenal display? Are you kidding me?
But while it's great, it's no miracle. Some of the elements that make up the "all" in this all-in-one are a tad underwhelming. Its keyboard, mouse, microphone and webcam are usable for the average office worker, but those with more distinguished tastes will want better. It doesn't change that the Yoga AIO 9i is an excellent computer, but it's only good when it comes to its all-in-one features.
Lenovo Yoga AIO 9i price and configurations
Our review model of the Lenovo Yoga AIO 9i is built with a Intel Core i9-13900H processor, 16GB of RAM, 512GB of SSD storage, Intel Iris Xe integrated graphics, and a 3,840 x 2,160-pixel resolution display. Our exact model can be found at Best Buy for $1,799. However, a superior model that bumps the storage up to 1TB is available for only $1,599 on Lenovo's website.
Lenovo Yoga AIO 9i ports
All of the Yoga AIO 9i's ports can be found at the back of its base. This is annoying, as it forces me to pull it closer on my desk in order to plug in anything back there. Beyond obvious additions like a power button and power-in cable, there's an HDMI 2.1, two USB Type-A 3.2 Gen 2 ports, a USB-C 3.2 Gen 2, USB-C 4.0, and an audio jack.
Lenovo Yoga AIO 9i design
Lenovo's all-in-one is a stunning device featuring a Storm Grey finish in its display chassis, with a reflective aluminum support beam connecting it to the plastic base. The back left side of the display is easily bendable if I push a bit into it, which makes me a tad worried, but it's sturdy otherwise. Its large, circular base features a row of vents on both the left and right, while the backside is cut off a bit for its collection of ports. And a Lenovo logo rests at the middle left of the base, which looks strange, but it does hit a somewhat satisfying asymmetrical look.
Turning to look at the back of the Yoga AIO 9i is where my true appreciation for its bizarre design comes into view. The aluminum bar that connects the display to the base looks as if it's barely touching either. It makes it seem as if the display is floating midair, while a vivid Yoga logo sits on the center of the back.
Considering this is a 32-inch all-in-one, it's obviously going to be hefty. Coming in at 28.5 x 21.2 x 10 inches and weighing 18 pounds, it took a bit of strength to get it down into my basement and set up on my desk.
Lenovo Yoga AIO 9i display
Lenovo knocked it out of the park with the Yoga AIO 9i's 31-inch, 3,840 x 2,160-pixel IPS panel. For most desktop computers, you have the option of always swapping displays. But since the Yoga AIO 9i is an all-in-one desktop, you're stuck with what you've got, so it's great that Lenovo went the extra step to ensure this thing is gorgeous.
I pulled up the trailer for "Spider-Man: Across the Spider-Verse" and I could not look away from the screen. Its absorbing combination of vivid color and high brightness hypnotized me, as when Miles Morales swung down to grab a hot dog, the stunning background of hazy city lights coalesced into a conglomeration of striking greens, reds, and blues. And with the display's larger than life 32-inch size, I could see the film grain in the trailer.
It's no surprise that this impressive all-in-one did a great job in our color tests, reproducing 104.7% of the DCI-P3 color gamut. This makes it far above the premium laptop average of 97.7%, which is impressive considering the Yoga 9i's low cost. It performed equally as well in our brightness tests, hitting an average of 503 nits. This soars above and beyond the category average of 430 nits.
Lenovo Yoga AIO 9i audio
The placement of the Yoga AIO 9i's speakers may not be obvious at first, but it's nestled within the middle of the display's back. The circular protrusion with a Yoga logo on it has the speaker system lined within, and while it does sound fine, picky individuals will quickly pivot to picking up a headset or external speaker.
I watched the trailer for "Spider-Man: Across the Spider-Verse" and was somewhat disappointed by how flat its triumphant musical score came across. Not only did it have trouble balancing Rio Morales' monologue against the orchestra, but both elements lacked a punch. At the very least, the speakers got surprisingly loud.
I began listening to "Start of the Breakdown" by Tears for Fears at maximum volume and was quickly blown away by the speaker's all-encompassing loudness. I lowered it down to 50% and it still felt powerful, turning the layered instruments and synths against one another into a compelling piece that didn't lose sight of its working parts. While the speaker system had trouble balancing movies, it did well, providing a fullness to the music while ensuring everything was equal volume.
Lenovo Yoga AIO 9i keyboard and mouse
The Lenovo AIO 9i comes with a simple keyboard and mouse that will get the job done for the average user, but those with more discerning tastes might want to invest in their own best mouse or best keyboard.
On the 10fastfingers typing test, I achieved 102 words per minute with a 95% accuracy. While this is pretty good, it's nowhere near the average 120 WPM with 98% accuracy I can manage on my mechanical keyboard and some of my favorite laptops. While it comes with a full number pad and sizable keys, its shallowness left much to be desired
The Lenovo Professional Wireless Rechargeable Combo Keyboard and Mouse, beyond being a mouthful, was pretty easy to configure. By removing the mouse's top plate, taking its USB dongle, inserting it into the computer, and turning the keyboard on, both devices instantly connected to the all-in-one. They even feature Bluetooth compatibility for those who need it.
The Yoga AIO 9i's mouse isn't the most comfortable thing in the world, as its flattened edges offer a simplified, yet not particularly satisfying experience. It's top should be shrunk down, as it's missing the minimalist vibe it's going for. My pinkie also has nowhere to rest and it makes long sessions of use unpleasant. It's responsive and works well for casual use, but I personally wouldn't stick with it for long.
Lenovo Yoga AIO 9i performance
Built with a mind-bogglingly powerful Intel Core i9-13900H processor, 16GB of RAM, and 512GB of SSD storage, the Yoga AIO 9i is surprisingly strong considering its price. If you're in need of a machine with phenomenal performance metrics, this will deliver that and far more.
On the Geekbench 6.2 overall performance test, it managed a multi-core score of 13,123. Not only is this already good, but when compared to the category average of 7,265, it blows that out of the park. This isn't quite double, but with a 6,000 score difference, it's close enough.
When converting a 4K video into 1080p resolution using the HandBrake app, the Yoga AIO 9i performed this task in a swift 4 minutes and 26 seconds. Once again, this is nearly two times faster than the 7:57 average.
It did equally great in our file transfer test, with its 512GB SSD duplicating 25GB of multimedia files in 18 seconds for a transfer rate of 1,465MBps. While this just barely beats the category average of 1,340MBps, it's still impressive.
Lenovo Yoga AIO 9i graphics
Built with Intel Iris Xe integrated graphics, you shouldn't expect much gaming capability out of this thing. While it can handle some light gaming, you won't be enjoying any graphics-heavy titles with it. We recommend looking elsewhere if you want an all-in-one to include great graphics as part of its "all."
During the Sid Meier's Civilization VI: Gathering Storm test, which is a benchmark we use to test hardware with integrated graphics, it managed an average of 30 frames per second at 1080p. When bumping that up to 4K, it falls down to 16 fps. This is worse than the category average (53 fps at 1080p, 46 fps at 4K). This won't be particularly great for most games, but it still is a decent score considering it's using integrated graphics.
It managed a score of 5,802 on the 3DMark Fire Strike test, which is quite a bit below the 8,871 premium average. This isn't a surprise, as some hardware in this range is built with a dedicated GPU while the Yoga AIO 9i utilizes integrated graphics. This continued to be the case on the 3DMark Time Spy benchmark, where it managed a score of 2,110, which is far worse than the 3,875 average. Once again, this isn't great for gaming.
Lenovo Yoga AIO 9i setup
Lenovo takes the name "all-in-one" literally when designing the Yoga AIO 9i. Rather than delivering it in parts that need to be put together by the customer (like some monitors do), this comes in one, massive piece. The reason for this is almost certainly because the base isn't just a base. Whereas most monitors feature a base for support, the Yoga AIO 9i has its entire port selection and heating inside of it.
On one hand, this results in less work when pulling it out of the box, but it also means Lenovo went overboard on tightening this thing up with Styrofoam when packaging it. Pulling it off was nearly impossible without breaking a few pieces of it apart, and it was so tight together that I worried I'd accidentally break the screen by exerting too much strength.
Lenovo Yoga AIO 9i webcam
The Yoga AIO 9i sports a decent 1080p webcam built into its upper bezel, making it great for the occasional conference and not much else. The photos I took looked crisp even when enlarging them up to the 4K resolution of the display, while the hue of my pink office wall looked just right. However, the white of my ceiling got washed out where my lamp's orange glow shined.
The specific details of my face were present as well, like the slight bits of stray hairs above my eyebrow. It also has a webcam shutter on the side of the base, but it's a bit inconvenient to reach while I'm using it. Having to reach my arm all the way behind the monitor just to use the toggle is too inconvenient for me to actually make use of the feature. If you want something better, check out our best webcams.
Lenovo Yoga AIO 9i microphone
The benefit of an all-in-one device is the convenience of everything you need being packed into one machine. I can't deny it was mildly satisfying to just hop on Yoga AIO 9i and join my work meeting without having to do any set-up whatsoever. And after asking my co-workers what they thought of my audio quality, the consensus was "not bad."
The Yoga AIO 9i's microphone is good for conferencing and not much else, as it will get the job done in providing relatively clear audio without an obnoxious amount of background noise, but you won't sound particularly professional with it.
Lenovo Yoga AIO 9i software and warranty
The Yoga AIO 9i is a Windows 11 device, so you can expect what normally comes with it, including software like Solitaire. Otherwise, the all-in-one features unique Lenovo software like Lenovo Now, Lenovo Smart Noise Cancellation, Lenovo Smart Storage, Lenovo Vantage and Lenovo Voice. It also came pre-installed with McAfee, which immediately requested money for a subscription, so I uninstalled it.
The Yoga AIO 9i comes with a limited one-year warranty. See how Lenovo did in our Tech Support Showdown!
Bottom line
The Yoga AIO 9i is an excellent desktop that's perfect for individuals who need great performance without worrying too much about the inconvenience of peripherals. If you're someone who wants fast processing power bundled with a phenomenal display, and doesn't mind a far from excellent microphone, keyboard, mouse, webcam, and audio, you'll be golden. It does just fine in most of those aforementioned categories, making it perfectly convenient for those who aren't picky.
But you might want to look elsewhere if you know you're someone who cannot stand passable audio, a basic keyboard and mouse, a microphone that's only fit for conferencing, and a decent webcam that'll work in meetings but isn't great for much else. This a brilliantly crafted computer, but its "all-in-one" aspects are only good for office work. If that sounds perfect to you, we highly recommend the Yoga AIO 9i.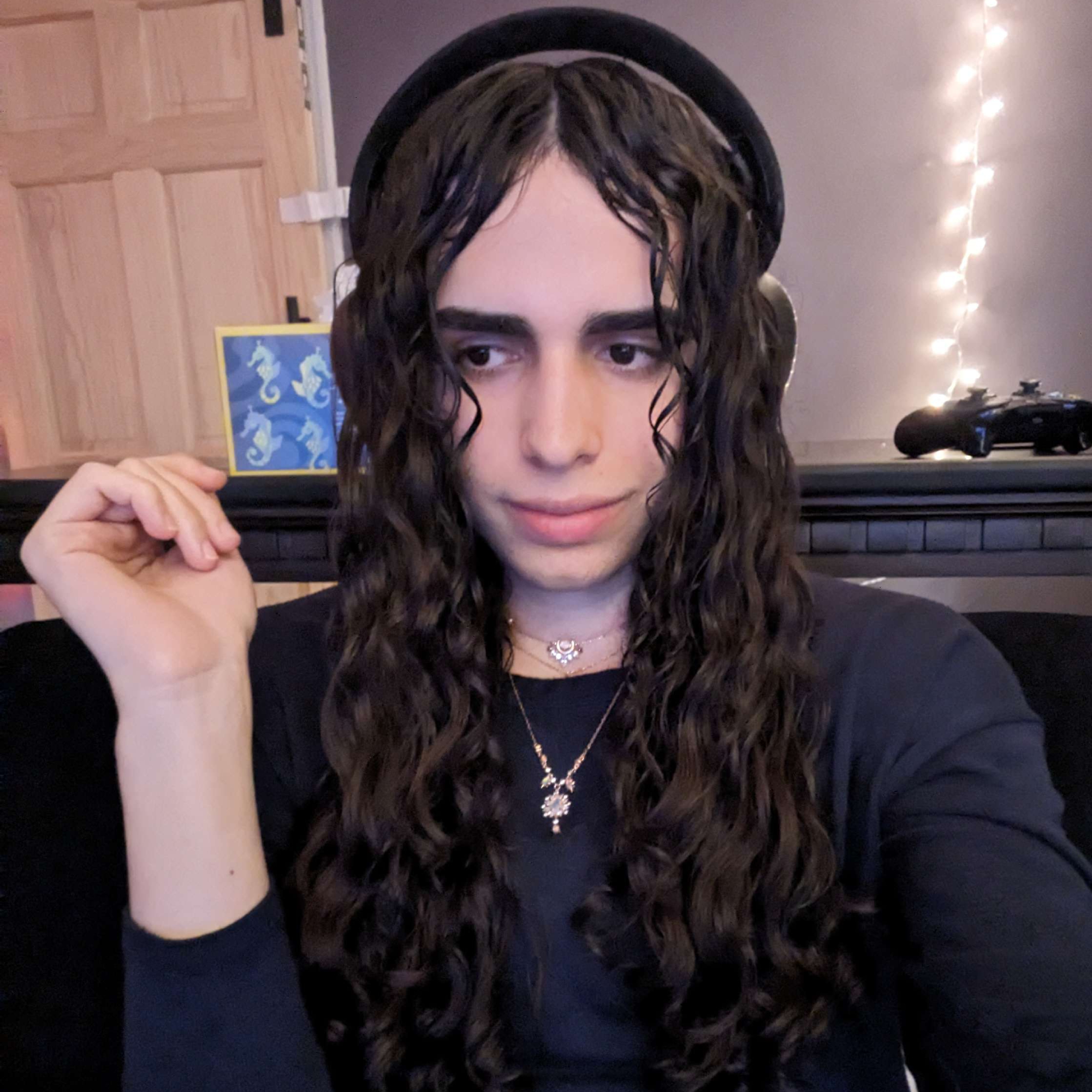 Self-described art critic and unabashedly pretentious, Momo finds joy in impassioned ramblings about her closeness to video games. She has a bachelor's degree in Journalism & Media Studies from Brooklyn College and five years of experience in entertainment journalism. Momo is a stalwart defender of the importance found in subjectivity and spends most days overwhelmed with excitement for the past, present and future of gaming. When she isn't writing or playing Dark Souls, she can be found eating chicken fettuccine alfredo and watching anime.