Early Verdict
The Huawei Matebook 16s continues to be one of the best big screen Windows laptops you can buy, even though the company has done nothing to improve this laptop other than add a more powerful 13th Gen Intel processor. If you already have one, skip this generation.
Pros
+

Gorgeous display

+

Impressive speakers

+

Powerful 13th Gen Intel performance

+

Strong battery life

+

Value for money
Cons
-

Middling webcam

-

No dedicated GPU options

-

No number pad

-

Bottom gets hot fast
Why you can trust Laptop Mag Our expert reviewers spend hours testing and comparing products and services so you can choose the best for you. Find out more about how we test.
Sometimes, it's easier to just stick with a formula that works. That's what Huawei has done with the new Matebook 16s — same machine, but with more power under the hood.
That means you're getting that same gorgeous 3:2 aspect ratio 16-inch display, impressive thermal management, a gigantic touchpad and tactile keyboard, but with an upgrade to 13th Gen Intel performance.
Since it's virtually the same as last year, we do run into some similar issues with heft and webcam quality here. With all of this taken into account, along with the CPU upgrade, is the Matebook 16s worth it? And moreover, if you already have the 2022 Matebook 16s, is this worth the upgrade?
Huawei Matebook 16s (2023) price and availability
You know the drill by now, America. Unless you get the Matebook 16s imported, you're out of luck in terms of buying one.
Different to before, however, is the fact there is only one model available — packing an Intel Core i9-13900H CPU for £1,499. However it has been discounted to £1,299 at the moment.
To put this in context, that's £1,100 less than the lowest specced 16-inch M2 Pro MacBook Pro, and £400 less than a similarly specced Asus Vivobook Pro 16 (only difference being the presence of a dedicated GPU in Asus' machine).
Huawei Matebook 16s design
Nothing has changed in the aesthetics department — it's large and in charge with an unmistakably premium, CNC milled and sandblasted metallic body. This produces a smooth finish that is quite the looker in its Space Grey colorway, and makes for a surface that you can't help but gently caress with your fingers.
Same as before, portability is a bit of a challenge. Not just because of the 16-inch laptop form factor, but more broadly about the fact this is quite the chonky boi.
Swipe to scroll horizontally
| Laptop | Dimensions | Weight |
| --- | --- | --- |
| Huawei MateBook 16s | 13.8 x 10 x 0.7 inches | 4.4 pounds |
| 16-inch MacBook Pro | 14 x 9.8 x 0.7 inches | 4.8 pounds |
| Asus Vivobook Pro 16 | 13.9 x 9.9 x 0.8 inches | 4.18 pounds |
The main reason for this heft is not to do with the length or the weight, as you can see it comes in lighter than the MacBook Pro and slightly slimmer on the horizontal, too. It is that slight increase in the vertical dimension that does make this feel a little beefier to hold under your arm.
But looking past the numbers, this all adds up to a decently sleek system to carry around in one of the best laptop backpacks, which you'll be proud to whip out at meetings.
Huawei Matebook 16s ports
Port array remains identical from before, and while there's enough for most of your needs, I feel it's lacking.
On the left, you will find two USB-C ports (one of them with Thunderbolt 4 support), a 3.5mm headphone jack, and a full-size HDMI 2.0. On the right, there are two USB-A 3.2 Gen 1 ports.
Snap up a docking station to expand on this, but I was really hoping Huawei would have taken the opportunity to slap on an SD card slot and maybe Gigabit Ethernet.
Huawei Matebook 16s display
While we don't have lab tested results for the display's brightness and color, I will just say that just like last year, the Matebook 16s' 16-inch IPS display is a stunner. Details are super crisp thanks to that 2520 x 1680-pixel resolution, the 3:2 aspect ratio is great for getting to work done, and the ten-point multitouch screen moves swiftly with zero latency.
Huawei claims a slightly improved brightness of a 400-nit maximum, alongside the same 1500:1 contrast ratio and a 100% sRGB color gamut. The glossy glass surface does sometimes overwhelm the brightness when it comes to being in challengingly bright lighting conditions, but in most situations, the display is bright enough to be seen.
On top of that, the contrast and color quality leads to an impressive vividness that pops off the screen, and a solid depth to the darker tones. It really makes shows like Apple TV +'s Swagger really shine with an impressive HDR quality.
Plus, with TÜV Rheinland Low Blue Light and Flicker Free certification, you can work late into the night with confidence that your eyes are being looked after. Is it better than the mini-LED display technology on offer in the MacBook Pro? No. But for the price you pay, this is a superb screen.
Huawei Matebook 16s keyboard and touchpad
Once again, exactly the same as last year, which means you're going to have a lovely time clicking and typing away on this thing. The Chiclet-style keyboard with even backlighting gives you 1.5mm of travel with a soft landing design, which is designed to drastically reduce the fatigue of pushing your fingers down against a hard surface.
When put through the 10FastFingers.com test, I've clearly gotten used to this keyboard from last year, and managed to hit a 88 words-per-minute average with a 100% accuracy (for context, I normally hit 85 wpm) — all complete with a low-volume typing experience for whenever you're working in the quiet area of a library.
Head south and you'll spot the gigantic trackpad, which measures in at 5.7 x 3.6 inches. Granted, it's a little smaller than the MacBook Pro's (6.3 x 3.9 inches), but it feels like an ocean compared to the Vivobook Pro 16 (5 x 3.2 inches), and the surface is gorgeously slick for your fingers to glide over.
Again, I'm a little disappointed that Huawei hasn't taken the opportunity to make the most of the Matebook X Pro's trackpad greatness. This is not a solid state construction, and none of the edge swipe interactions make it over here. But for all intents and purposes, it's smooth, supports all your multi-touch gestures, and has a nice, tactile click.
Huawei Matebook 16s audio
The dual front-facing speakers are beastly in size, and equally so in their ability to fill a room with impressively detailed noise. Don't get me wrong; the MacBook Pro continues to be the unmitigated champ of speaker audio quality, but Huawei does come close.
The highs and mids are given nice levels of clarity, while the lows are given a respectable amount of oomph for a wide and warm audio production that is delicious to the ears. The soaring vocals in Set Your Goals' album "This will be the death of us" shine nicely above the detailed crunch of the distorted guitars, the deep ferocity of the drum kit, and the satisfying bass kick.
Huawei Matebook 16s performance
Now for the biggest change to the system we've got here. Under the hood, you're getting a jump up to the Intel Core i9-13900H CPU, alongside 16GB of LPDDR5 RAM and a 1TB NVMe PCIe SSD. You're also getting integrated Intel Iris Xe Graphics, which given the sheer heft of this system, I'm a little disappointed at the lack of a dedicated GPU option.
Swipe to scroll horizontally
| Laptop | Geekbench 5.4 multicore | Geekbench 5.4 single core | Handbrake (transcoding 4K video to 1080p) |
| --- | --- | --- | --- |
| Huawei MateBook 16s | 12555 | 1969 | 05:06 |
| MacBook Pro (M2 Pro) | 15120 | 1919 | 04:06 |
| Asus Vivobook Pro 16 | 14976 | 1958 | 04:14 |
As you can tell, while the chip has improved performance by quite a margin over last year's model, it isn't enough to hang with its more expensive competition. The same can be said in the graphics department, too.
Swipe to scroll horizontally
| Laptop | 3DMark Fire Strike |
| --- | --- |
| Huawei MateBook 16s | 2075 |
| Asus Vivobook Pro 16 | 15645 |
However, numbers tell half the story. It's easy to look at these and think this isn't worth it, but hang on with me here. The 13th Gen Intel Core i9 chip is still a scream. Putting it through the usual high pressure rigmarole — Two Point Campus running in the background as I edited a massive RAW picture in Photoshop, played multiple 1080p YouTube videos, streamed on Twitch with OBS, all while running a benchmark — there was zero hint of a slowdown.
Plus, while gaming is not its primary purpose, so long as you tweak with the settings, you can get the likes of Forza Horizon 5 to run at a respectable framerate on lower graphics options.
All in all, it's a fast machine for the price you pay for it!
Huawei Matebook 16s battery life
Same as before, the Matebook 16s gets into a phone booth, and awkwardly undresses to reveal its greatest super power — the surprisingly strong battery life.
At this point, I'm confident in saying that nothing will come close to touching the MacBook Pro in terms of pure stamina right now (not at least until Intel figures out its efficiency cores). But as far as Windows laptops go, this is a long-lasting machine. Since we haven't put this through the scientific rigmarole of our Battery Informant testing, I'll just give you a diary of my day and when it finally gave up.
My day involved many Chrome tabs, Apple Music and Slack running constantly, the occasional use of Photoshop, and tons of 4K YouTube viewing during my lunch break and in the evening. Starting at 9 a.m, I went all the way through the day to 7 p.m. before needing to charge.
Honestly, you could make it last longer with a little more economical care to the apps you use and the power consumed, but the 84Wh battery is going to keep you going for a long time without a care in the world.
Huawei Matebook 16s webcam
Everybody has caught up. A 1080p webcam is now a norm across laptops, so the Huawei Matebook 16s has competition, which makes its fuzzy picture all the more apparent.
Detail is a lot better here, especially in well-lit conditions where the contrast starts to shine. But the aperture is still far too narrow for low light situations, where photos will still look pretty fuzzy.
And still, there is no Windows Hello support, as there is no IR camera. But the fingerprint reader softens that blow somewhat. If you do need better picture quality, you will always need to pick up an external webcam for the best possible capture.
Huawei Matebook 16s heat
I can't give you exact temperatures, but it's been clear from using this machine that the higher power Intel Core i9-13900H CPU does generate a little more heat.
Don't get me wrong; the 75mm dual Shark Fin Fans work hard to draw cool air in while the massive dual heatpipes dissipate high temperatures with ease. They work well to keep the surfaces you touch nice and cool, but make sure you keep the underside clear, and don't rest this thing on your thighs. If you do so, your kneecaps may end up being cooked medium rare.
Huawei Matebook 16s software and warranty
Huawei packs only one vital piece of software in the Matebook 16s and it's aptly called PC Manager. This lets you update any missing drivers on your PC or run checkups to ensure your hardware components are healthy. Surprisingly, there's no Windows 10 bloatware installed on this device.
Since this product isn't available in the U.S. yet, the warranty hasn't been stated, but Huawei PC devices typically come with one-year limited warranties in the States.
Bottom line
The Huawei Matebook 16s continues to be the no frills big boy of the 16-inch laptop mountain — simply offering powerful internals, a gorgeous display, a fantastic keyboard, and an ocean of a touchpad, which is all crammed into this stylish utilitarian frame.
We're still lacking a dedicated GPU option, which given the sheer size of this machine, feels like a missed opportunity. The webcam isn't so great, and the thermal management is struggling with the 13th Gen Intel power.
But these minor concerns pale in comparison to what is an overwhelmingly strong, big-screen system with plenty of premium goodness with good value for money.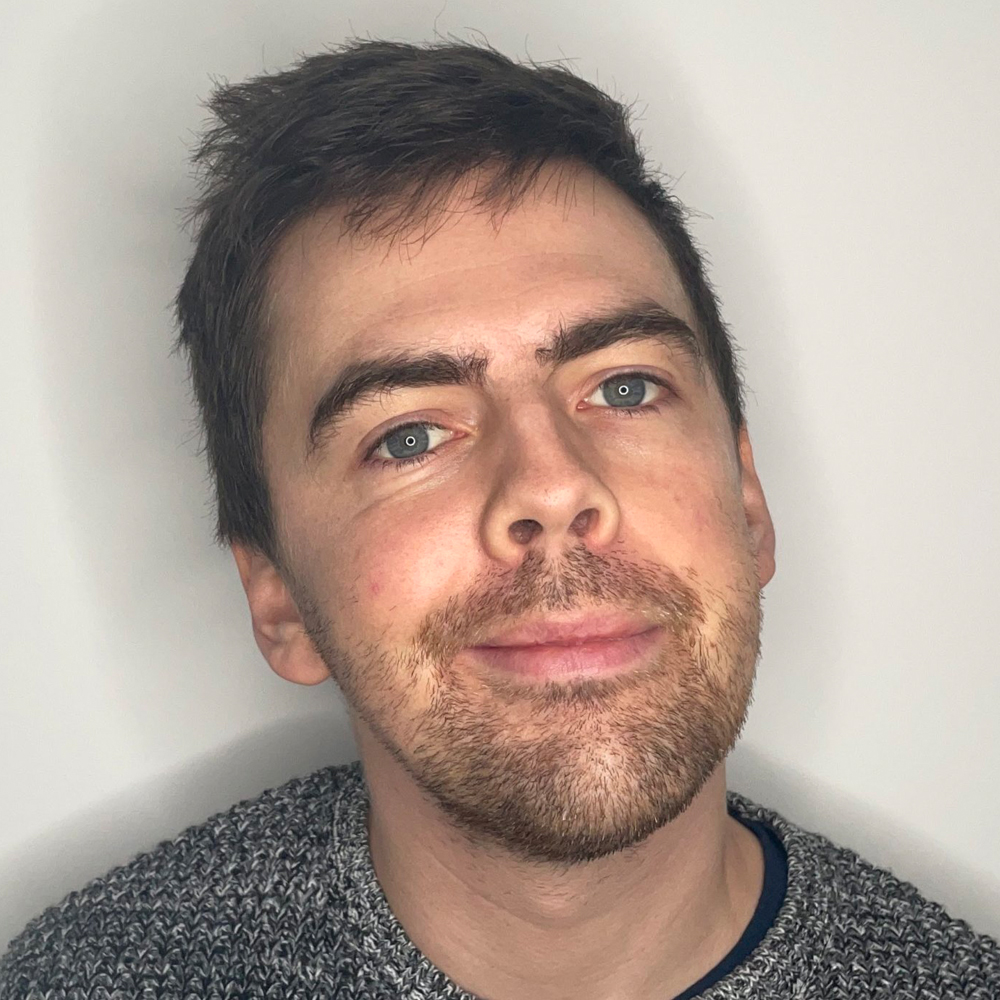 Jason brings a decade of tech and gaming journalism experience to his role as a writer at Laptop Mag. He takes a particular interest in writing articles and creating videos about laptops, headphones and games. He has previously written for Kotaku, Stuff and BBC Science Focus. In his spare time, you'll find Jason looking for good dogs to pet or thinking about eating pizza if he isn't already.