Asus' Vivobook Pro 16 is the epitome of the whole being greater than the sum of its parts. Look past the ordinary aesthetic, IPS display that doesn't hang with the competition and underwhelming battery life, and you have an RTX 4060 machine that beats the M2 Pro MacBook Pro on a budget.
Pros
+

Strong performance

+

Sturdy, utilitarian chassis

+

Great keyboard and spacious touchpad

+

Impressive value for money
Cons
-

Display not as good as competition

-

Spongey touchpad

-

Underwhelming battery life

-

Webcam still a bit of a potato
Why you can trust Laptop Mag Our expert reviewers spend hours testing and comparing products and services so you can choose the best for you. Find out more about how we test.
On paper, the RTX 4060-armed Asus Vivobook Pro 16X OLED gives me everything I want — a powerful laptop that can handle my prosumer workload by day and play games by night.
You see this as a key frustration of MacBook Pro users like myself, as Apple continues to not really care about laptop gaming. But the top tier Pro 16X looks to pick up the slack with a 13th Gen Intel Core i9 CPU, RTX 4060 graphics, a big, beautiful 16-inch OLED panel, and a seriously affordable price for all that horsepower.
One thing is obvious: if you're going to come at the king in the 16-inch MacBook Pro, you best not miss. Let's see how it fares in this beasty battle.
Asus Vivobook Pro 16 Price and compatibility
This is the top-tier spec of the Asus Vivobook Pro 16X OLED that you can buy, which comes in at £1,899 (or $1,499 for the US). For that, you're getting the 16X packed to the gills with current hardware: Intel Core i9-13900H CPU, RTX 4060 GPU with 8GB GDDR6 video memory, 16GB DDR5 RAM and a 1TB PCIe Gen 4 SSD.
Currently, this spec doesn't seem to be available in the US. However, you can get virtually identical internals (except for half the storage) and drop the OLED display for the Vivobook Pro 16 for $1,499.
So let's turn our attention back to good old Blighty for the price comparison. Asus is clearly gunning for the MacBook Pro, so let's treat it as such. It is £300 less than the 14-inch M2 Pro MacBook Pro and £800 cheaper than the 16-inch model.
As for comparative Windows powerhouses, it is £750 cheaper than the Samsung Galaxy Book 3 Ultra with an RTX 4050. Hopefully, you're starting to see why the value for money proposition is so strong here.
Asus Vivobook Pro 16 design
If you're looking at this laptop, scratching your head and asking "Didn't Laptop Mag literally review this a few months ago?" I wouldn't blame you. It is basically the Vivobook S 15 OLED through and through with a couple of changes in dimensions to factor in that 16-inch display.
Aesthetically, this is familiar territory — a simple, premium, utilitarian design that has a pleasurable texture as you graze your fingers atop the antibacterial guard. It gives it a tactile matte feel that's almost metallic in sensation, even though it's plastic. And speaking of plastic, don't let this material give you any doubts about the sturdiness. Everything feels well put together with no creaking sounds to be found anywhere on the chassis. This is further bolstered by the US military-grade tested durability, so it can withstand drops and extreme conditions, providing you with confidence in its ruggedness.
But we've got to talk, Asus. What's with "#GoFurther" and "#BeFearless" being emblazoned on the lid? They're small, so no one will notice them. But I know they're there, and I feel pretty #cringe about it.
As for dimensions, even though it does feel sleek, it's certainly not the thinnest option out there. That honor belongs to the Galaxy Book 3 Ultra. But as far as laptops of this class go, the Vivobook does fit into the crowd nicely here.
Swipe to scroll horizontally
| Laptop | Dimensions | Weight |
| --- | --- | --- |
| Asus Vivobook Pro 16 | 13.9 x 9.9 x 0.8 inches | 4.18 pounds |
| Apple MacBook Pro 14-inch | 12.3 x 8.7 x 0.6 inches | 3.5 pounds |
| Apple MacBook Pro 16-inch | 14 x 9.8 x 0.7 inches | 4.8 pounds |
| Samsung Galaxy Book 3 Ultra | 14 x 9.86 x 0.65 inches | 3.95 pounds |
It may not have the same all-metal construction of its counterparts in this category, but it's not a dealbreaker, especially if you consider that it's partially responsible for the Vivobook Pro 16's pocket-friendly price tag.
Asus Vivobook Pro 16 ports
Asus has listened! You can now find a full-size SD card slot on the left side, along with a 3.5mm audio jack and a USB 3.2 Gen 1 Type-A port.
On the right side, there's the proprietary power jack, HDMI 2.1, another USB-A port of the same standard, gigabit ethernet, one USB 3.2 Gen 2 Type-C, and a Thunderbolt 4 port (look out for the lightning icon to help you tell which one is which).
These small changes and updates make for a big improvement to the user experience, especially if you're living life with SD cards to transfer all your photos and video.
Asus Vivobook Pro 16 Display
1600-pixel resolution, a 120Hz refresh rate, and HDR. Even better, it's Pantone-validated for color accuracy, and it's a TÜV Rheinland certified panel for its low blue light and flicker-free technology.
This makes for a display great to look at with very minimal eye strain over long periods of time. Creative work using Photoshop remains color-accurate to a professional grade and you get responsive touch control along with ultra slim bezels for a 93% screen-to-body ratio.
While we don't have any lab testing on the display, it's easy to make some educated conclusions based on the usage of these laptops. For example, side-by-side, the MacBook Pro's mini LED screen gets brighter and the Galaxy Book 3 Ultra's color is simply jaw dropping thanks to its OLED technology.
This is an IPS panel at the end of the day, so you do get some of the standard problems that come with contrast. Putting it to the test with the trailer for A Quiet Place Part II, you can see the IPS panel start to struggle with some of the darkest parts of the scenery, but the contrast is mostly passable.
But with everything taken into account, this is a solid screen for getting stuff done. When comparing prices, you can see why Asus has made this cutback from giving you the latest and greatest in cutting-edge display tech. But it's nowhere near as dramatic of a step down as you think.
Asus Vivobook Pro 16 keyboard and touchpad
Just like the Vivobook S 15, the Pro 16 packs a nice-feeling full-size chiclet keyboard with 1.4mm of travel and a separate number pad on the right. Put simply, it's a joy to type on with a snappy feel to each key and a good amount of cushioning for those who are known to be more aggressive typers (like me).
This is evident enough in my 10fastfingers.com typing test; I managed to hit 88 WPM with 99% accuracy. Comparatively, I usually nail an average of 85 WPM.
Moving further south, you'll find the 5 x 3.2-inch touchpad — a vast canvas for you to sweep effortlessly around Windows 11. But while the surface itself is nice and smooth, the click feels a little spongey, and the plastic texture doesn't quite match the glass touchpads you'll find on the MacBook Pro and Galaxy Book 3 Ultra.
Asus Vivobook Pro 16 Audio
The Harmon Kardon speakers in the Vivobook Pro 16 provide impressive clarity and a decent bit of bass to add to this laptop's entertainment credentials.
They even handled the intensity of Set Your Goals' album "This will be the death of us," which is an all-out assault of soaring vocals, thunderous percussion and chugging guitars. Does it stand up to the laptop audio king in the MacBook Pro 16-inch? Not really. It still baffles me to hear how deep the bass tones are on Apple's laptop.
But with speakers that get loud with no real distortion to be heard, these can comfortably fill any small/medium room with a pleasant wall of noise.
Asus Vivobook Pro 16 performance
Under the hood, Asus dialed up the power on this top-of-the-line model with an 13th Gen Intel Core i9-13900H CPU, 16GB of LPDDR5 RAM and a 1TB M.2 NVMe PCIe SSD.
I threw everything I could at this machine, including multiple 4K YouTube videos, an additional 20 Chrome tabs, editing a large RAW picture in Photoshop and having Cyberpunk running in the background. Even under such pressure, responsiveness didn't lag and the system kept running smoothly. Not only that, but high-capacity files are saved and loaded with a respectable speed on the M.2 SSD. Rest assured, this beast will keep up with your intense workload.
Swipe to scroll horizontally
| Laptop/category average | Geekbench 5 multicore | Geekbench 6 multicore | Handbrake time | SSD Write speed | SSD Read speed |
| --- | --- | --- | --- | --- | --- |
| Asus Vivobook Pro 16 | 12828 | 12438 | 5:50 | 3,484 MBps | 4,353 MBps |
| Apple MacBook Pro 14-inch | 12154 | 12253 | n/a | 2,932 MBps | 3,446 MBps |
| Apple MacBook Pro 16-inch | 15044 | 14626 | n/a | 6,664 MBps | 5,717 MBps |
| Samsung Galaxy Book 3 Ultra | 12212 | 12405 | 06:06 | n/a | n/a |
| Premium Laptop average | 10212 | 10621 | 08:29 | 1,257.1MBps | n/a |
As you can see, these numbers do pip the 14-inch MacBook Pro and Galaxy Book 3 Ultra to the post, while annihilating the premium laptop averages, too. But as you'd expect, the vastly more expensive 16-inch MacBook Pro does have a performance advantage in Geekbench performance.
Impressively, transcoding 4K video to 1080p via Handbrake also shows the strength of the Intel Core i9 packed into here — finishing an entire film in 5 minutes and 50 seconds, which is faster than the Galaxy Book 3 Ultra and the premium laptop average.
Oh, and with Apple reducing the speed of its SSD in half on the M2 Pro MacBook Pro (thanks to reducing the number of NAND chips), you're getting vastly faster storage in the Vivobook Pro 16 when compared to the 14-inch base model.
Now, I just want you to keep in mind that you're getting these numbers out of a laptop that is a sizable amount cheaper than all three of these models. If you're needing serious horsepower for your creative work without breaking the bank, this is an ideal way to go.
Asus Vivobook Pro 16 graphics and gaming
Now here's the bit where things get interesting. Because while I can talk about gaming on the Vivobook Pro 16, this is where the MacBook Pros falters — given the lack of a library of AAA titles. It's unfortunate because I'd love to use a MacBook Pro for all purposes, given how much you pay for one. But here we are, and that situation isn't really changing.
So let's turn our attention back to the RTX 4060 with 8GB GDDR6 video memory in the Vivobook Pro 16, which can handle not just graphics-intensive workloads, but a ton of games with the greatest of ease.
Swipe to scroll horizontally
| Laptop | 3DMark Fire Strike | 3DMark Wild Life Exteme | 3DMark Port Royal (ray tracing) |
| --- | --- | --- | --- |
| Asus Vivobook Pro 16 | 15645 | n/a | 2433 |
| Apple MacBook Pro 14-inch | n/a | 10554 | n/a |
| Apple MacBook Pro 16-inch | n/a | 13360 | n/a |
| Samsung Galaxy Book 3 Ultra | 14307 | n/a | n/a (not enough vRAM) |
Again, value for money is important here. The Galaxy Book 3 Ultra may be a more premium construction with an OLED panel, but it only has an RTX 4050 inside. That limits its potential when compared to the vastly cheaper Vivobook Pro 16, as you can see by the 3DMark test scores.
But let's go deeper into my love of DLSS 3.0, and how its making super powerful (and super expensive) laptops look a little redundant. I fired up two of my favorite games, and compared the results:
Swipe to scroll horizontally
| Game | DLSS 3.0 setting | Average FPS |
| --- | --- | --- |
| Cyberpunk 2077 (Ray Tracing Ultra 1920 x 1200) | DLSS Off | 21.25 FPS |
| Row 1 - Cell 0 | DLSS On (Balanced) | 46.28 FPS |
| Forza Horizon 5 (Ultra 1920 x 1200) | DLSS Off | 107 FPS |
| Row 3 - Cell 0 | DLSS On (Balanced) | 120 FPS |
See? Huge gains in the frame rate. Even with DLSS off, these titles both work admirably well (especially Forza Horizon 5). But for that additional smoothness, Nvidia's supersampling tech is a must. It turns the Pro 16 from a great workhorse with casual gaming credentials to an all-in-one monster.
Asus Vivobook Pro 16 battery life
Now let's talk about stamina. We haven't put this laptop through our rigorous battery testing, but I can confidently say the answer to that is "not that great."
My day involves multiple Chrome tabs, Spotify and Slack running constantly, and the occasional use of Photoshop. Starting at 9am, I got to 11:30am with about 5% battery remaining. If you're economical with power over those long periods away from plug sockets, you can make this last.
However, be it through a combination of the TDP and power-intensive components inside this spec, things fall down quickly. For example, Forza Horizon 5 killed it in just under an hour.
Comparatively, we obviously can't do gaming tests, but it goes without saying that the MacBook Pros last much longer when it comes to productivity.
Asus Vivobook Pro 16 Webcam
The 1080p webcam is certainly a step up from the 720p shooters we got used to in older Vivobooks, but it still leaves a lot to be desired. Even in a well-lit space, such as my spare room, photos may pack more detail, but are too noisy to be good for anything other than the occasional Zoom call.
Unfortunately, you don't have Windows Hello support thanks to the IR camera, which uses facial recognition to rapidly log you into the system. So based on the quality, I'd go looking for a better webcam to improve your face.
Asus Vivobook Pro 16 heat
So, I'll start by saying the Vivobook Pro hasn't been through its thermometer-based pacing with our lab testing. But I can say I was surprised in a good way about how this handled the spice.
Keeping its cool better than I ever could with extra hot chicken at Nando's, the keyboard deck remains comfortable to the touch even at the heights of Cyberpunk usage. The hottest area across the bottom side does pick up in temperature by quite a bit, so I'd recommend keeping these vents clear!
Meanwhile, even when being put under serious pressure, the fans are working hard to dissipate the heat, but are nowhere near as loud as I feared. In fact, with enough volume through the speakers, you can drown it out when playing games.
Asus Vivobook Pro 16 software and warranty
MyAsus is your hug for all things customization — allowing you to alter fan profiles to be faster (and louder) for better sustained performance, or turn on battery care mode to maintain the longevity of the cells.
On top of that, you will find some Amazon-based bloatware, thanks to the Alexa integration. If none of this interests you, uninstalling it all (alongside McAfee) will take a few minutes to sift through it all.
As far as after-purchase support goes, the Vivobook Pro 16 comes with a one-year warranty. See how Asus did on our Tech Support Showdown and Best and Worst brands special reports.
Bottom line
I was left feeling a little bit like I can personally relate to the Asus Vivobook Pro 16 — a bit bland on the outside, but makes up for it with personality, intelligence and being a dirt cheap date.
For all intents and purposes, it doesn't feel special to the touch, nowhere near as premium as its competition, the IPS display is ordinary, and the plastic chassis' aesthetic doesn't really stand out with the same exuberance of a Galaxy Book 3 Ultra or MacBook Pro.
But with the power unlocked inside this beast, the increased port array, and that far lower price, you'd be mad to not at least consider this when picking your next prosumer laptop.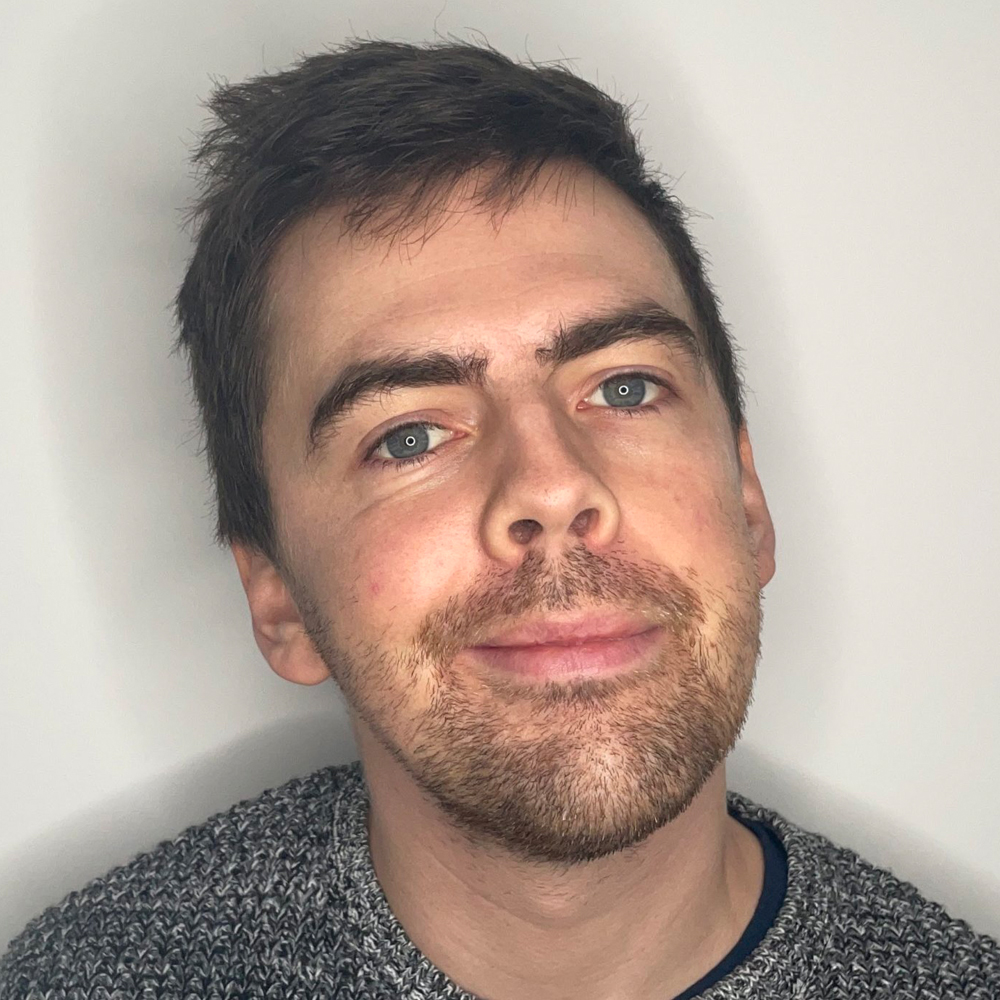 Jason brings a decade of tech and gaming journalism experience to his role as a writer at Laptop Mag. He takes a particular interest in writing articles and creating videos about laptops, headphones and games. He has previously written for Kotaku, Stuff and BBC Science Focus. In his spare time, you'll find Jason looking for good dogs to pet or thinking about eating pizza if he isn't already.