The Google Pixel 7 continues to be one of the best compact android phones — sporting a refined design, stellar cameras, and the vastly improved Tensor G2 chipset, with great value for money to boot. The compromises Google made are in the right areas for most users, but they are still sacrifices to the battery and performance nonetheless.
Pros
+

Sleek, refined design

+

Amazing camera system

+

Gorgeous display

+

Clean, simple UI

+

Great value for money
Cons
-

Underwhelming battery life

-

Performance is lacking
Why you can trust Laptop Mag Our expert reviewers spend hours testing and comparing products and services so you can choose the best for you. Find out more about how we test.
The Google Pixel 7 has been around for a while now, but if anything, that speaks to the sheer strength of this amazing compact Android flagship.
Why? Well not only does it continue to be one of the best options available, thanks to its clean, simple UI, zippy Tensor G2 chipset, and that immensely impressive camera system, but it's even better value for money.
With well over $200/£100 off, Google is putting the entire flagship market on blast. Right now, you can pick up the Pixel 7 for just $449 from Amazon (U.S.) and £460 from Amazon (U.K.).
So, while we're at about the halfway mark to the inevitable Google Pixel 8 announcement, I'm going to tell you why you shouldn't wait. Because with the 7, you're getting the best of Google.
Google Pixel 7 price and configurations
So, while I could go on about the retail price being set at $599/£599, the reality is that Google is always discounting the Pixel 7.
The base spec with 128GB storage and 8GB of RAM is currently $449 from Amazon (U.S.) and £460 from Amazon (U.K.). Comparatively, it completely trounces the Samsung Galaxy S23 in terms of price (currently $250 more), the Xiaomi 13 (currently nearly £400 more), and the iPhone 14 ($350 more).
Google Pixel 7 design
If you got your eyes and hands on the Google Pixel 6, then you're going to be very familiar with this form factor. It's the same glass slab interrupted by that statement piece of a camera bar, which I know has divided opinions, but I'm quite a fan of — primarily because the phone doesn't wobble when placed on a table.
However, this time Google has made some small, but welcome refinements. First, you'll notice that the two-tone finish below and above the camera bump is now gone. The single color makes it look less toy-like to me, and gives it a more upmarket aesthetic. And second, the camera bar itself is now a matte aluminum that feels more luxurious to the touch.
For a couple years, the compact Xiaomi flagships have felt very familiar. This is the year the company took a massive step up in the premium look and feel because the 13 is a real stunner. From the flat display with perfectly symmetrical bezels to the aluminum bumper and subtly curved glass back, every part of this feels effortlessly luxurious-yet-accessible.
Breaking down the specifics, at 6.13 x 2.88 x 0.34 inches and a weight of 6.95 ounces, this isn't the most compact phone you can get. The Xiaomi 13 (6.01 x 2.81 x 0.3 inches, 6.5 ounces) and iPhone 14 (5.78 x 2.82 x 0.31 inches, 6.1 ounces) are both smaller and lighter, and the S23 is taller but more slender (6.76 x 2.79 x 0.3 inches, 5.9 ounces).
But in terms of feel in the hand and presence in your skinny jean pockets, the upmarket construction is impressively compact — combined with a confident durability and IP68 water and dust resistance.
Google Pixel 7 display
Hit the power button, and the Pixel 7's 6.3-inch, AMOLED display comes to life — showing off the crisp 1080 x 2400-pixel resolution, 90Hz refresh rate, HDR10+ and an impressive brightness.
In personal experience, it's bright, vivid, and welcoming of all content. Firing up the latest season of Drive to Survive on Netflix shows colors that just pop off the display, alongside the deeper tones showing off a good contrast ratio and HDR depth.
Breaking down the specifics with some lab testing, we're seeing the Pixel 7 do admirably well. Unsurprisingly, the color-rich magic and brightness of the Galaxy S23 pulls out ahead, but the iPhone does have a hard battle with the Pixel in some key areas like viewing outdoors — even without the Pixel's adaptive color turned on.
Swipe to scroll horizontally
| Display benchmark | Google Pixel 7 | iPhone 14 | Samsung Galaxy S23 |
| --- | --- | --- | --- |
| Brightness (with adaptive brightness on) | 926 nits | 757 nits | 1002 nits |
| DCI-P3 color gamut | 77.4% (natural color) | 83.10% | 91.1% (natural color) |
| Delta-E color accuracy | 0.28 | 0.25 | 0.24 |
And with a 90Hz refresh rate, it slots just in between the 120Hz of the Galaxy S23, and the 60Hz of the iPhone. Putting the Pixel side-by-side with the latter shows just how much of a difference that small increase does to screen fluidity.
Google Pixel 7 audio
The Pixel 7 packs stereo speakers and no 3.5mm headphone jack. By this point, the latter is not surprising at all, but will always be a little disappointing. You can solve that problem with a pair of the best wireless headphones.
As for the speakers, you're getting what is to be expected of any good flagship — a lack of bass (they are tiny tweeters after all), but strong definition with no distortion. The guttural screens of Stick to Your Guns' "Nobody" are well balanced alongside the thrashing power chords and blitzkrieg of drums.
Google Pixel 7 performance
This is where things get a little interesting. As we already know, the Tensor chipset isn't necessarily focussed on raw power, but rather making the range of tasks you do with your phone simpler. For example, Google has prioritized machine-learning workloads that do a great job in more accurately translating languages in real-time and taking better pictures.
But let's not ignore the elephant that took a while to get in the room. When looking at the pure performance of the Tensor G2 chip in the Pixel 7, it's a bit of a slouch when comparing it to the A15 Bionic and Snapdragon 8 Gen 2s of the world.
Swipe to scroll horizontally
| Performance benchmark | Google Pixel 7 | iPhone 14 | Samsung Galaxy S23 |
| --- | --- | --- | --- |
| Geekbench 5 single-core | 1054 | 1727 | 1522 |
| Geekbench 5 multicore | 3021 | 4553 | 4876 |
| Adobe Premiere Rush video export | 0:47.6 | 0:28.3 | 00:39 |
Not only that, but the vast gulf in hardware capability widens even further when you look at graphical performance — making this a hard phone to recommend if your heart is set on doing some gaming.
Swipe to scroll horizontally
| Gaming benchmark | Google Pixel 7 | iPhone 14 | Samsung Galaxy S23 |
| --- | --- | --- | --- |
| 3DMark Wild Life | 6574 | Maxed out! | Maxed out! |
| 3DMark Wild Life Unlimited (stress test) | 6727 | 11531 | 14588 |
| 3DMark Wild Life Extreme | 1847 | 2939 | 3849 |
However, much like the Nothing phone (1), that statistical drop did not translate into a slow experience. In fact, across the majority of apps I used, screen responsiveness is lightning fast at all times, and even under strenuous multitasking pressure, the phone is buttery smooth.
So what's going on here? As I said, the Tensor chip is purpose-built by Google to prioritize common uses of a smartphone and make them smarter. This can be felt when using social media apps, in the gorgeous photography you can capture and across Google's suite of apps.
If you venture further out into the likes of Genshin Impact and Real Racing 3, you can start to see some slowdown. So if you do want the best gaming experience, the Pixel 7 ain't it. But for practically everything else, you're not going to see any problems here.
Google Pixel 7 battery Life & charging
The Pixel 7's battery capacity takes a dive when compared to the Pixel 6: 4,355mAh compared to 4,500mAh. And while the Tensor G2 and Android 13 do a good job with power management, software optimization is no match for additional juice.
Swipe to scroll horizontally
| Battery benchmark | Google Pixel 7 | Google Pixel 6 | iPhone 14 | Samsung Galaxy S23 |
| --- | --- | --- | --- | --- |
| Battery rundown test (no adaptive smoothness) | 07:30:30 | 07:56:41 | 09:28:00 | 11:20:59 |
| Charge % after 30 minutes of charging | 41% | 29% | 54% | 55% |
As you can see, it falls far behind the Pixel 6, iPhone 14 and Samsung Galaxy S23 in terms of pure stamina, and this correlates into real world use. In my normal day's use including a few hours of web browsing, listening to podcasts and Spotify all day, plenty of social media use, photography, gaming, and watching YouTube videos in the evening), the Pixel 7 went flat after roughly seven hours.
This meant I needed to have some form of charging ready if I was spending a whole day away from my desk (or pray for a wireless charger in the desk at my local cafe). The 20W charging can boost it back up to 41% in 30 minutes, and in my experience, back up to full in just over an hour.
All-in-all, you're gonna need to make sure you have one of our best power banks with you at all times — in case you're caught in a clutch moment.
Google Pixel 7 cameras
I said it before when confessing to be an iPhone stan, and I'll say it again — the Google Pixel 7 has the best camera system I've ever used when it comes to producing clean, expressive photography with the greatest of ease in pretty much all lighting conditions.
Much like the Pixel 6, you're getting a 50MP main camera with an f/1.9 aperture, and a 12MP ultrawide with f/2.2. Relatively standard specs when you take into account the many 100MP (and even 200MP) monsters you see out there. But Google's magic comes in not just the capture quality, but in its software too.
The clarity captured by the main shooter is fantastic, thanks to the pixel-binning doing a lot of work in maintaining plenty of detail. Colors are slightly cooler than what you'd expect from the vividity of the Samsung Galaxy S23 — leaning a little closer to the iPhone's color science (which I'm a huge fan of).
Image 1 of 5
But the big win here for Pixel is its handling of contrast. You see, instead of leaning too hard on HDR photography to balance the lighting across everything, this camera allows the lights to illuminate a scene and the dark sections to be darker, which makes for an altogether more dramatic shot.
Not only that, but it performs very well in low light too, as night time bar shots are no problem whatsoever. Thanks to the combination of that sensor and Google's AI smarts, this is a superior camera to anything I've used on a phone so far.
Surprisingly, this sort of extends to the ultrawide too. Sure, at 12MP, you're not getting the detail you would see in higher resolution options in other phones, but that same crispiness and depth comes through on this 110-degree lens to make this a really fun camera to use.
Flipping round to the front, the 8MP selfie camera is also admirable at providing a nice balanced color profile to your face, along with great low light performance and sharp focus to get those group selfies at the bar.
For video, the Pixel 7 has taken a step up with some warmly welcome features. Of course, the lens has OIS, which does a good job of keeping things relatively shake free in 4K. But just like photography, the magic comes with software. Cinematic Blur intelligently pulls out the subject of a shot and adds a nice bokeh to everything else.
Don't get me wrong, when it comes to video you'd want to do work with, the iPhone continues to reign supreme. But Google just took a step ahead of the Android pack in terms of video capture quality.
Google Pixel 7 Android 13
No frills and no bloatware. Just Android 13 with some nice Google integrations.
The UI is a clean, intuitive interpretation of Android — a rarity amongst many other OEMs. Plus, through the aid of machine learning (thanks to the Tensor G2 chipset), Google pulls off some huge convenience features. These include conversation transcription, the 'Now Playing' function that's always listening out for background music, and my personal favorite: Call Screening.
In the latter, Google's voice assistant can basically take over any calls and allow you to reply to them simply by typing responses. For someone as socially awkward as me, that is a true blessing.
As for future proofing, Google has committed to three major Android updates and five years of security tweaks. That offers decent longevity, but is one year less than the Galaxy S23 and falls short of the roughly 5 major iOS updates and 6+ years of security updatesiPhone 14.
Bottom Line
So, let's put all of this back into the context of where the Google Pixel 7 is now. We're six months down the road from its launch — the midway point of its cycle before we inevitably see a Google Pixel 8.
And while I'm sure that phone will fix some of the issues of the Pixel 7, such as putting a bigger battery in it, the reality is that at this discounted price, you're not going to find a better phone. The photography is some of the best you will ever see, the Tensor performance is speedy across the apps that matter, and that Google UI experience is unmatched in terms of intelligence and convenience.
If you want to wait, do it. But you'd be just as happy with a Pixel 7 now.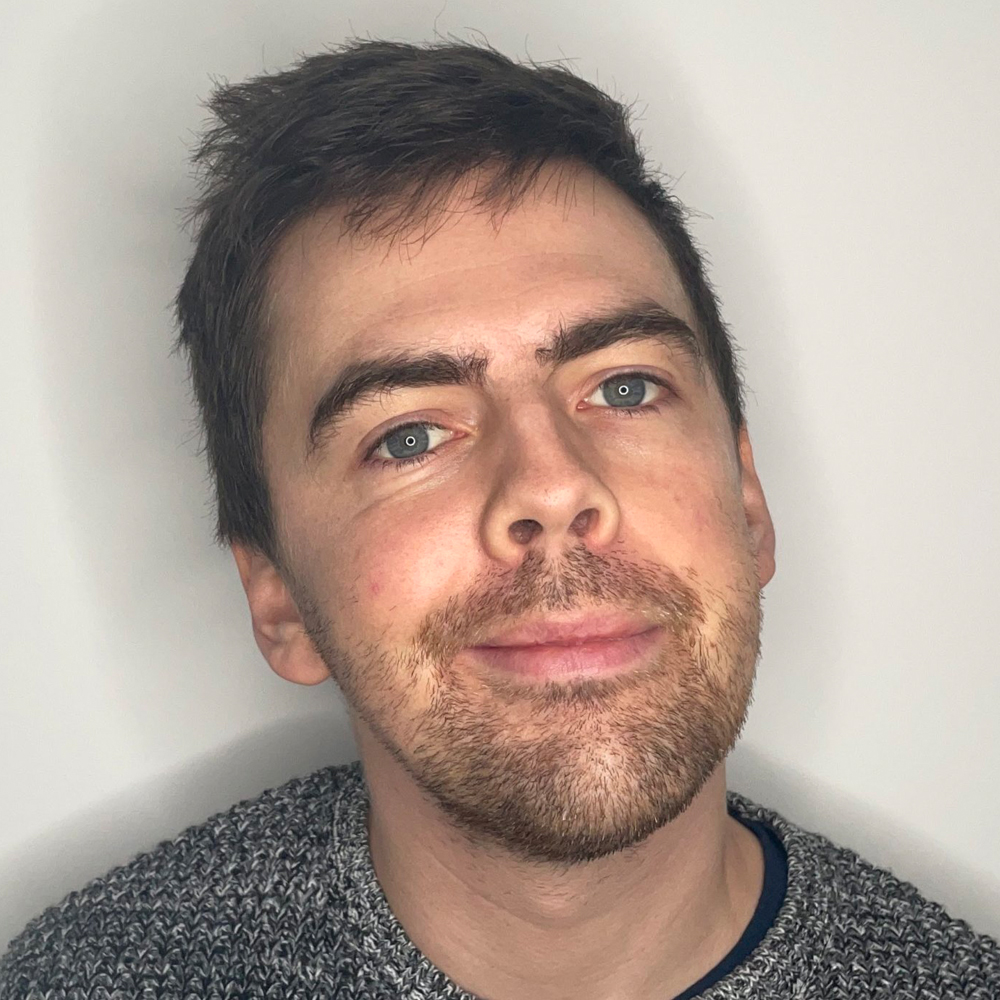 Jason brings a decade of tech and gaming journalism experience to his role as a writer at Laptop Mag. He takes a particular interest in writing articles and creating videos about laptops, headphones and games. He has previously written for Kotaku, Stuff and BBC Science Focus. In his spare time, you'll find Jason looking for good dogs to pet or thinking about eating pizza if he isn't already.