The Xiaomi 13 takes another big step forward in the fight to be the best compact Android flagship with big specs, a gorgeous display, top-notch cameras, and a sleek aesthetic. Samsung should be worried — the Galaxy S23 has some real competition here.
Pros
+

Gorgeously premium design

+

Powerful Snapdragon 8 Gen 2

+

Beautiful OLED screen

+

Great camera system

+

Competitive pricing
Cons
-

No headphone jack

-

Bloatware
Why you can trust Laptop Mag Our expert reviewers spend hours testing and comparing products and services so you can choose the best for you. Find out more about how we test.
Samsung shouldn't be worried about Apple. The Xiaomi 13 may have pipped the Galaxy S23 to the post as the best compact Android flagship you can buy today.

This is a dramatic step up over the Xiaomi 12 — not just in the upgraded internals and improved camera system, but with a dramatic hardware redesign and well-rounded, slicker OS experience. Everything feels a lot more "flagship" this time around, and this could propel Xiaomi into the big leagues.
Why am I this confident? Let's get into it.
Xiaomi 13 price and configurations
With no U.S. pricing confirmed yet, we can talk about the U.K. cost. The Xiaomi 13 comes in one configuration: 8GB RAM and 256GB of storage for £849.
This pricing is incredibly competitive: £50 less than Samsung Galaxy S23 and the iPhone 14. Xiaomi has gone for the undercut while bringing its absolute A-game. Get excited.
Xiaomi 13 design
For a couple years, the compact Xiaomi flagships have felt very familiar. This is the year the company took a massive step up in the premium look and feel because the 13 is a real stunner. From the flat display with perfectly symmetrical bezels to the aluminum bumper and subtly curved glass back, every part of this feels effortlessly luxurious-yet-accessible.
Basically, it's everything a flagship should be, and I think it gives the Samsung Galaxy S23 a run for its money in aesthetics, thanks to its utilitarian edge. It ticks all the right boxes, and it's a huge improvement from the Xiaomi 12, especially in this fantastic Flora Green finish (definitely my favorite).
Breaking down the specifics, at 6.01 x 2.81 x 0.3 inches and a weight of 6.5 ounces, the Xiaomi 13 is ever-so-slightly taller and heavier than its predecessor (6.0 x 2.8 x 0.3 inches, 6.3 ounces), but remains a decently compact size for most hands. However, it does come in a little larger and heavier than the Samsung Galaxy S23 (2.76 x 2.79 x 0.3 inches, 5.9 ounces) and iPhone 14 (5.78 x 2.82 x 0.31 inches, 6.1 ounces).
In terms of feel in the hand, the upmarket construction gives this a fantastic presence, and a confidence in its rigidity and power to get stuff done. Plus the IP68 rating adds to that assurance that this will hold up.
Xiaomi 13 display
Hitting the power button welcomes you to the gorgeous 6.36-inch OLED panel with a 1080 x 2400-pixel resolution, 120Hz refresh rate, a 1,200-nit brightness (with 1,900-nit peak with HDR10+), and Dolby Vision.
Firing up the latest season of Drive to Survive on Netflix confirms just how much work Xiaomi has put into this vivid, color-accurate display. Each effortless on-track overtake on circuits by day and night pop off the screen with immersive depth and vibrancy.
Plus, now you get to know where that extra height comes in, as this is a larger OLED screen compared to the 6.1-inch panels in both its competitors. And while the Galaxy S23 maintains that same 120Hz, the iPhone 14 is limited to just a 60Hz refresh rate. It's a vivid, fluid stunner and I guarantee your eyes will love it.
Xiaomi 13 audio
Surprisingly, Xiaomi decided to go the audio route alone. There is no Harman Kardon tuning applied to the stereo speakers this year, and fortunately, this change hasn't impacted their quality.
The Ghost Inside's "Aftermath," once again, sounds great on these small tweeters — a balanced audio profile with the ability to keep the thrashing power chords and guttural screams under control without distortion. Of course, it's a shame the 3.5mm headphone jack is a thing of the past, but you can solve that with a pair of the best wireless headphones.
Xiaomi 13 performance
The Xiaomi 13 brings the heat with a Snapdragon 8 Gen 2 chipset and 8GB of RAM. When put to the test in Geekbench 5, the Xiaomi 12 hit a tidy multi-core score of 5,078, which pips the similarly specced Samsung Galaxy S23 to the post (Snapdragon 8 Gen 2 For Galaxy, 4,876), and even manages to destroy the iPhone 14 (A16 Bionic, 4,553).
As for graphics, since this current crop of phones are beginning to max out 3DMark's WildLife test, we'll have to go for the Extreme option that renders 4K graphics. Xiaomi's powerhouse performed pretty well with an average frame rate of 17.8 frames per second (fps) — beating out the iPhone 14 (17.6 fps) but falling short of the Galaxy S23 (23.03 fps).
In real-world use, I did whatever I could to throw the Xiaomi 13 off track, including a ton of CPU-intensive processes, and nothing slowed it down. Multitasking between Call Of Duty: Mobile, TikTok, Adobe Photoshop, and several other apps did absolutely nothing to it. The phone didn't even break a sweat!
Oh, and remember that pesky overheating issue I had with the Xiaomi 12? That doesn't exist anymore. You can feel the phone get hot under the collar under the stress testing of WildLife Unlimited, but nowhere near to the point where I got concerned or had to quit the test. Thermal management is much better!
Xiaomi 13 battery Life & Charging
With a 4,500mAh battery inside, this matches the Xiaomi 12, and I of course went into this with a little bit of concern. Packing more powerful specs, will the battery not last as long?
Interestingly, much like the Xiaomi 13 Pro, the company seems to have gotten into witchcraft lately, as the battery actually lasts longer. While we don't have any lab tested numbers, in my normal day's use including a few hours of web browsing, listening to podcasts and Spotify all day, plenty of social media use, photography, gaming, and watching YouTube videos in the evening), the Xiaomi 12 went flat after 10 hours.
In the 13, however, I was left with 15% battery remaining. That's a comfortable day's use that you could make last longer with more casual usage. Luckily, the 67W wired charging or 50W wireless turbo charging support means you can juice this back up to full in rapid time — charging to 100% in less than 30 minutes in my own testing.
Xiaomi 13 Cameras
Much like the 13 Pro, the Xiaomi 13 really benefits from a big step up in camera hardware and software photography — thanks to those Leica lenses and the brand's trademark look in the camera app.
The biggest glow up has gone to the 50MP main shooter with an f/1.8 aperture and optical image stabilization (OIS). Pictures from this camera provide awesome levels of detail and clarity. Leica Authentic mode delivered balanced color science while the Leica Vibrant mode offered punchy vividness. You'll be hard pressed to produce any bad results from this wider aperture than the Xiaomi 12, even in low-light conditions.
Image 1 of 9
Matching up to the Samsung Galaxy S23, you'll find 10MP telephoto and 12MP ultrawide sensors completing the setup. But the small improvement to aperture over the S23 (f/2.0 and f/2.2 respectively compared to Samsung's f/2.4 and f/2.2) means the additional light in zoomed photos provides an increased amount of definition to every shot.
Don't get me wrong, with lower resolutions like this, you still get a tiny amount of fuzziness around the edges of these shots, but only in times of particularly challenging light. Elsewhere, you'll have a great time.
As for up front, that 32MP front-facing shooter produces shots with plenty of detail and lovely color reproduction — even at night. If you're in a dark, dingy bar, you won't have any problems getting good pictures of your mate that decides a jagerbomb is a good idea at 7 p.m. (shoutout to Ben).
For video, the OIS does a good job of keeping things relatively shake free, and if you really want to push it, you can capture 8K 24FPS video (but seriously, who shoots in 8K on their phone?) Alongside this, you've got a slew of creative features including macro video, audio zoom, object tracking, and OIS for a shake-free picture quality.
But out of all the technical detail I went into here, it's the versatility that impressed me most. If you want that Samsung vibrancy, you can turn on vibrant mode and get shots that pop with color. If you're more like me, and you prefer a more contrasty look with cooler, more accurate shades, the authentic mode gives you the iPhone's photo style. Xiaomi sneakily copied their homework and gave you the choice of how to best use the camera system.
Xiaomi 13 MIUI
Xiaomi's MIUI, running atop Android 13, feels a little cleaner this time compared to last year's 12, but the company really needs to chill out with the pre-loaded apps. We still have the wallpaper carousel that is equal parts StumbleUpon and a lock screen, alongside 18 apps.
Of course, there are some neat user-friendly features too, such as the control center-esque swipe down, with a security scan and ability to clear the RAM cache. Plus the home screen customization suite is impressively comprehensive.
And not only that, but Xiaomi is committing to three major Android updates and four years of security updates. That offers decent longevity, but is one year less than the Galaxy S23 and falls short of the roughly 6+ years of iOS support you'll find for the iPhone 14.
Bottom Line
So, is the Xiaomi 13 an everyday flagship that makes the Samsung Galaxy S23 sweat? Absolutely.
It's neck and neck between the two, and it comes down to personal taste. Because on technical and aesthetic terms, this is a banger: the screen is gorgeous, it's wicked fast, looks great, charges quickly (and wirelessly), and has a nice camera system, too.
Not to say it's perfect — MIUI is still a little busy with bloatware and I would have liked to see a slightly better battery life. But for most users, these issues can be overlooked in what is a fantastic Android flagship, and (being honest) the one you should buy between this and the Xiaomi 13 Pro. Yeah, I said it!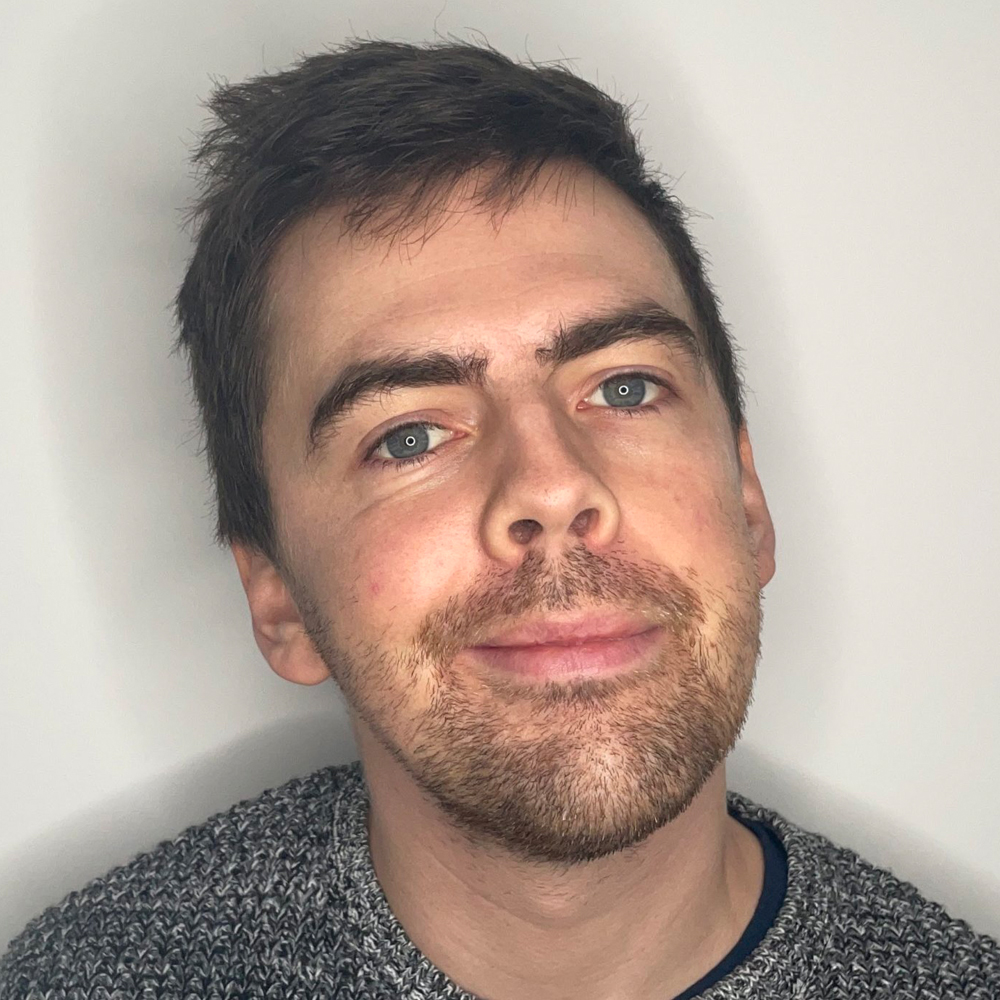 Jason brings a decade of tech and gaming journalism experience to his role as a writer at Laptop Mag. He takes a particular interest in writing articles and creating videos about laptops, headphones and games. He has previously written for Kotaku, Stuff and BBC Science Focus. In his spare time, you'll find Jason looking for good dogs to pet or thinking about eating pizza if he isn't already.