I'm an iPhone stan, but I must admit the Google Pixel 7 is better — here's why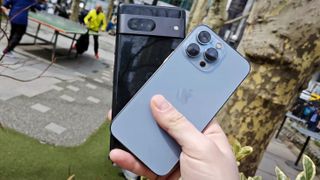 (Image credit: Laptop Mag)
I've used an iPhone for the better part of 10 years, but the Google Pixel 7 is making me seriously consider switching to Android. Let me explain why.
As a tech journalist, I've reviewed countless Android phones over the years. And while I loved many of them, none have quite matched the simplicity and usability of an iPhone.
But the Pixel 7 has changed all of that for me. In the space of a few short weeks, the seamless integration with my Google account, the superior photography and impressively smart capabilities make me truly believe that no iPhone available right now is close to touching what the Mountain View-based company has pulled off.
FYI: I'm using the iPhone 13 Pro as my daily driver right now.
When iPhones become Google silos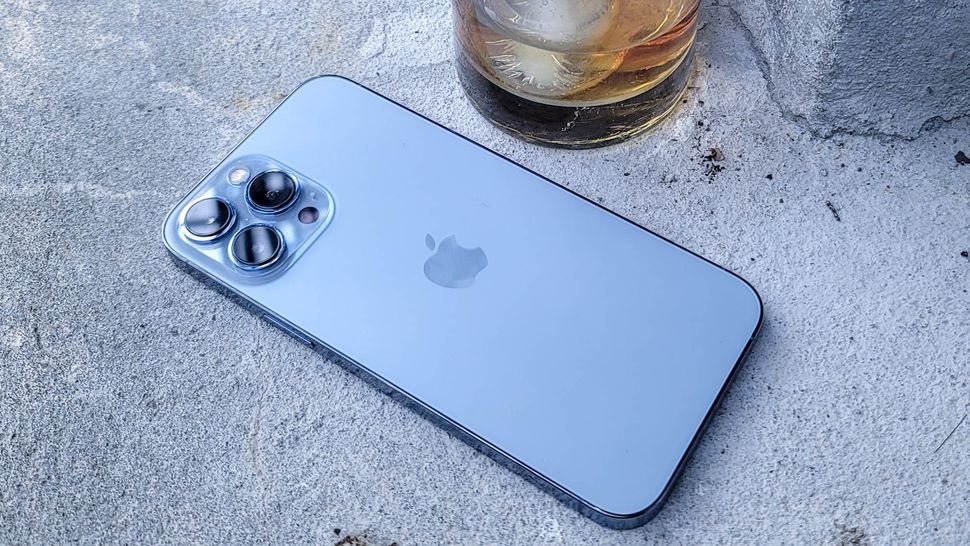 Just because I have an iPhone doesn't mean I automatically use all of Apple's services. Like many iOS users out there, I don't subscribe to iCloud+ (and ignore all the repeated prompts to pay for additional storage).
To get fully roped in means you are constrained to some weird apps within the walled garden, and to paraphrase Mabel in her 2020 banger "Bad Behavior," you can't contain me. My reasons come down to usability of iOS apps that interact with iCloud:
The iOS Mail app is a bit of a UI mess compared to Gmail.
Photos is nicely laid out, but you get a lot more functionality out of Google Photos.
Same with iCloud drive — I much prefer Google Drive as a one stop shop that works across all my devices.
That's not to say that there aren't some iCloud features I like to use. Shared notes across my iPhone and MacBook are awesome, the Keychain is a godsend, and setting reminders that ping me across devices is great for someone as forgetful as me.
But like other iPhone users, I've picked up several third-party apps that revolve around my Google account, making it effectively an Apple-based portal into all my stuff from the big G.
But integration is so smooth on the Pixel 7
I know this isn't exclusive to the Pixel 7. At one point, when I felt like my Apple smartphone was getting a little too comfortable in this relationship with me, I took a break and bought the OnePlus 7T Pro. Even then you could see the tighter integration with Google account services and Android phones I've reviewed in the intervening years have only gotten better.
However, there's no denying that, compared to other Android phones, the Google-made Pixel 7 does a better job of seamlessly connecting you to all your favorite G Suite apps, whether it's Drive, Docs, or any other Google platform. And it frankly embarasses the iPhone in this situation.
From taking your Google activity and presenting live notifications (like Nottingham Forest match results), or the fact that Google Photos is the actual gallery app, to the smarter use of actionable notifications across my Google apps, everything just feels a whole lot more intuitive.
This even trickles down to the small things such as two-factor authentication. To approve a Gmail login with an iPhone, you need to open the Gmail app and wait for the prompt. On the Pixel 7, it's just a case of unlocking your phone and the prompt immediately appears. It's been a breath of fresh air to make that switch.
And let's not forget about the additional smarts here
To me, the iPhone 13 Pro is easy to use because it's been built to be easy. The Google Pixel 7, on the other hand, is easy to use because it's smart.
The UI is a clean, intuitive interpretation of Android — a rarity amongst many other OEMs. Stock Android 13 with some Pixel twists is a good look! Plus, through the aid of machine learning (thanks to the Tensor G2 chipset), Google pulls off some huge convenience features. These include conversation transcription, the 'Now Playing' function that's always listening out for background music, and my personal favorite: Call Screening.
In the latter, Google's voice assistant can basically take over any calls and allow you to reply to them simply by typing responses. For someone as socially awkward as me, that is a true blessing.
You won't see any of this on any iPhone available right now. Pure and simple.
Plus, that camera
It's weird to say that a Google Pixel 7 is better at iPhone-style photography than the iPhone. But here we are in 2023, and I'm saying exactly that. The photographic style on the Pixel is simply more expressive in telling a story through the entire range of light in a shot while giving you one of the best night modes I've ever seen.
Although some of my colleagues enjoy a super vivid look, as if someone accidentally spilt a can of green paint all over the shrubbery (looking at you, Kim), I always prefer true-to-life color science with a focus on deep, expressive contrast.
Google Pixel 7 test shots
Image 1 of 5
The iPhone does an admirable job at balancing tones and giving each shot a decent amount of depth within its shadows, but the Pixel 7 provides more detail and a better range of contrast in every shot. It delivers punchy colors without the hyperreal vividness you get from Samsung.
Not only that, but the Tensor G2 chip, packed with Google's machine-learning smarts, facilitates the cameras' incredible performance — the 50MP main snapper and 13MP ultrawide in the Pixel are capable of some pretty fantastic things. And no, I'm not just talking about Magic Eraser.
I'm talking about the incredible night mode brightening up key areas of the scene while maintaining the natural darkness, the action mode eliminating a lot of the background blur around the subject, and the portrait mode doing an amazing job of simulating a natural bokeh. For photos, the Pixel 7 is easily superior.
iPhone 13 Pro test shots
Image 1 of 5
But it is worth noting that when it comes to video capture quality, iPhones remain in a class of their own. Not to say the Pixel 7 is bad — it delivers a decent picture quality for the likes of Instagram stories and quick captures of the scenery around you.
But when it comes to creating YouTube content, my 13 Pro delivers a bright, color accurate, sharp picture with a decent bokeh when close to the lens.
Bottom line
So, while I'm confident in saying that to me, the Pixel 7 is a better all-rounder than the iPhone 13 Pro I have right now, that's not to say that Apple is down and out.
The build quality feels more premium, I get on better with the curation of the iOS App Store, and with up to seven years of software support (Apple doesn't come out and say this, but we've been tracking it), this is a couple years longer than Google's commitments. Granted, the latter point is not as big of a differentiator that will drive people to iPhones, but it's worth noting nonetheless.
Plus, the unpacking of my Apple ecosystem to make it all work around an Android phone is a pain in the ass, but it's worth doing for such a smooth, tightly integrated experience around my Google account — the primary service I use online and across all devices.
Stay in the know with Laptop Mag
Get our in-depth reviews, helpful tips, great deals, and the biggest news stories delivered to your inbox.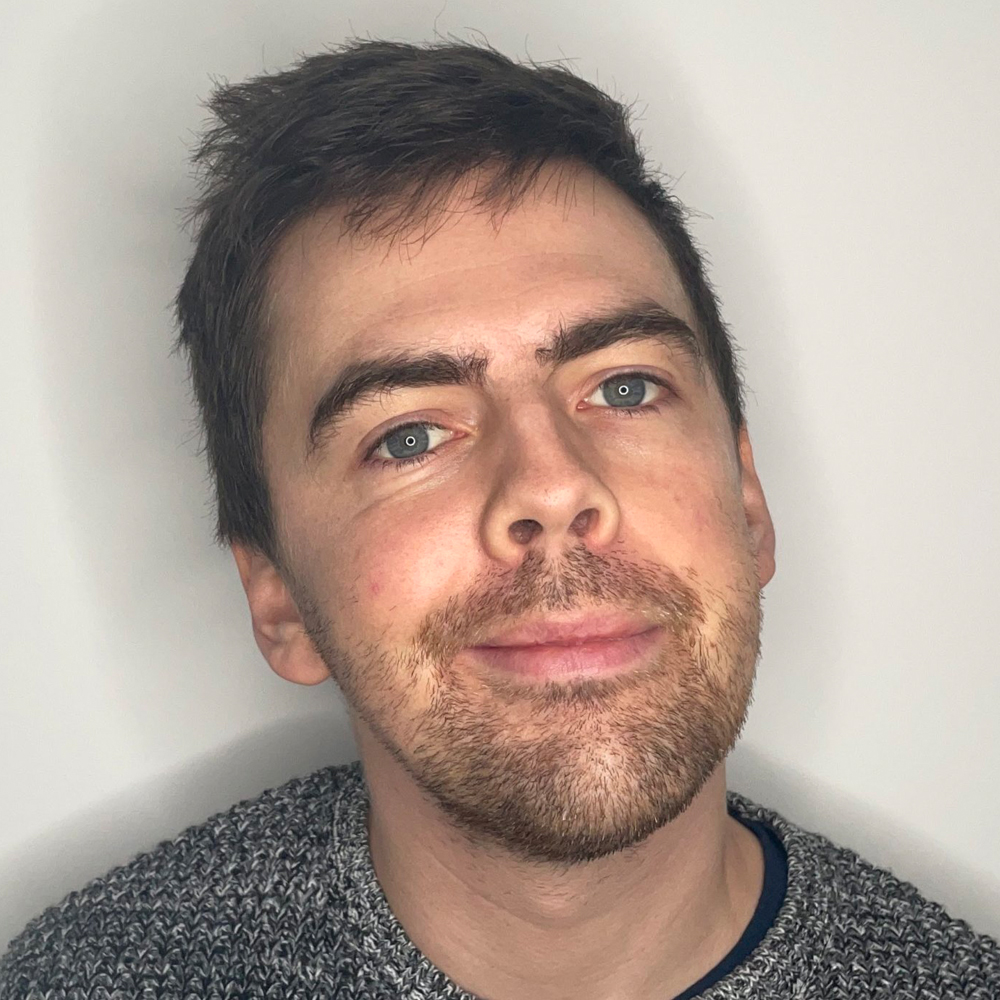 Jason brings a decade of tech and gaming journalism experience to his role as a writer at Laptop Mag. He takes a particular interest in writing articles and creating videos about laptops, headphones and games. He has previously written for Kotaku, Stuff and BBC Science Focus. In his spare time, you'll find Jason looking for good dogs to pet or thinking about eating pizza if he isn't already.