Apple Watch Series 9 is a great smartwatch for all intents and purposes. The S9 SiP provides big speed boosts to Siri commands, and an improved display brightness helps in direct sunlight. But this slow-plodding rate of iterative updates is getting long in the tooth for those who want to see a new design, better battery life, and something to convince me that you won't be just fine with saving money by opting for the SE.
Pros
+

Gorgeous display

+

Speedy S9 SiP

+

Carbon neutral

+

Double-tap gestures are useful

+

Brighter display
Cons
-

Design still hasn't changed

-

Minor feature updates

-

Battery life still underwhelming
Why you can trust Laptop Mag Our expert reviewers spend hours testing and comparing products and services so you can choose the best for you. Find out more about how we test.
We deserve the type of change that Apple stopped just short of giving us here. Don't get me wrong, the Apple Watch Series 9 isa great smartwatch. Years of iteration means Cupertino has built yet another strong entry into the wearable ecosystem.
But how iterative is too iterative? I think after nine years of a virtually identical design, we've far passed that moment, and it's time for something new. Not to say there aren't some welcome changes under the hood — the S9 SiP speeds up key processes, and the brighter display is easier to use in direct sunlight.
However, while I take you through my time with the Apple Watch Series 9, let's answer some key questions that cut to the core of things here: is this minor upgrade still worth jumping to, or should you wait for bigger and better things reportedly coming from Apple Watch Series 10?
Apple Watch Series 9 availability and price
The Apple Watch Series 9 is available in two sizes — 41mm and 45mm — along with a choice of either just GPS or GPS + cellular connectivity. There's also a variety of material finishes and colors. Let's break them down:
The base model 41mm GPS version with an aluminum case starts at $399/£399, going up to $499/£499 for GPS + Cellular.
The 45mm model adds an additional $30/£30 to the price, meaning you're paying $429/£429 and $529/£529, respectively.
Upgrade to a stainless steel case and the 41mm starts at $699/£699 with the larger 45mm coming in at $749/£749. With these, there is no cheaper GPS-only option. You just get the GPS + Cellular model.
Bear in mind that these prices are with the cheapest possible watch straps. If you want to opt for more expensive bands, you can max this price out at $1,049. You may remember there were far pricier options with last year's Apple Watch Series 8, but the company's move away from offering leather products seems to have cut the price of certain bands too.
Apple Watch Series 9 design
Let's be honest. The Apple Watch is starting to look very tired in its bubbly rectangular aesthetic. We've been long overdue for an update, which I'd hope would bring a flat glass display atop with more tapered edges to fit a little more snugly — instead of just feeling like a computer on your wrist.
Yet, here we are. Same look, same gripes. The glass curves around the edge without protection, leading to it being particularly scratch-prone without a screen protector. All of this isn't an overt dealbreaker. Speaking to all my friends about the Apple Watch has shown some mixed opinions, from those who are desperate for something new to those who have warmed to the familiarity of this frame.
But regardless of what is said here, and the carbon neutrality coming from its 100% recycled aluminum casing amongst many other initiatives, we direly need to see something new in Apple Watch Series 10.
Speaking of its identical design, the dimensions remain exactly the same too. The 41mm model measures in at 1.6 x 1.5 x 0.4 inches, whereas the 45mm sports the same thickness, but sees its other dimensions increase to 1.8 x 1.5 inches. Not only that, but the weights remain the same too.
41mm Aluminum

GPS + Cellular : 1.14oz
GPS : 1.13oz
45mm Aluminum

GPS + Cellular : 1.38oz
GPS : 1.37oz
So, I know that people have become used to this atypical shape on your wrist, and in use, no matter how strenuous your workout routine, you won't feel even the slightest discomfort wearing it. But if there was ever a time for a redesign, that would have been last year. To get the same this year makes a far stronger case that it's time to retire the current look.
Apple Watch Series 9 display
On the face of Apple Watch Series 9, specs remain largely the same — an Always-On Retina LTPO OLED display with a resolution up to 396 x 484 pixels. That makes for a super crispy picture with a vivid color that allows for complications to pop off the screen.
But the real superpower here comes in its peak 2,000-nit brightness. Currently, that is unheard of in smartwatches, and double what the Google Pixel Watch 2 is capable of. Will you spot the difference immediately? No. In almost all lighting situations, that standard 1,000 nits is more than enough to clearly see everything happening on your watch.
You'll notice it in the fringe cases of direct sunlight, and when you need to use the watch as a flashlight. In these moments, the additional brightness comes into its own — allowing me to grab a beer from the garage at night while avoiding even the smallest of ground obstacles.
Now I know the obvious question in response to this: will a brighter display lead to increased battery drain? Much like turning on the always-on display (you really shouldn't), the answer is "yes," but not as bad as you think. However, I'll address that later.
Apple Watch Series 9 fitness tracking
It's a tale as old as time. Apple Watch's fitness suite is ever growing in options and sophistication. For the Series 9, not much has changed, but watchOS 10 does provide a far more detailed presentation of your metrics — from Power Zones while cycling to topographic maps and a three dimensional compass during hikes.
You can still simply pick what you're doing, be it a simple walk or a moment of yoga, to more strenuous activities like a HIIT workout or a triathlon, all the way to exercises that you may not expect a watch to track such as stair stepping or Tai Chi. Or the Apple Watch will detect when you're doing some sort of movement and recommend you start a workout.
As you'd expect, all of this information is impressively accurate. Run tracking matched the distance I was going perfectly with GPS, and the mix of on-wrist haptic feedback and AirPods declaring your distance and time intervals keeps you up-to-date, followed by cool down and yoga training for a nice chill out stretch.
Pair that with the optional Apple Fitness+ subscription, and you have a full range of tools to inspire you to get off your bum and do something. Filling the rings is still a generous dose of dopamine, and the ever-expanding content offering through Fitness+ makes it a must buy for those who want to get that additional guided drive to workout that just going to a gym doesn't offer.
Apple Watch Series 9 health tracking
Fitness tracking comes paired with an equally comprehensive health tracking suite too — heart rate tracking, blood-oxygen level tracking, an ECG app and mindfulness applications.
We can bleat about the various sensors that drive this, including the two temperature sensors to provide both body temperature and external temperature for sleep and cycle tracking. But you've heard all that before, alongside all the stuff about Crash Detection (no, I haven't tested it for this review), so let's dip into what's new.
The main focus of the Series 9 has been in watchOS 10's new emotional awareness — building upon the simple breathing exercises to provide a diary-esque check-in feature of your mental wellbeing. On top of that, data collected through this (remaining on the device and encrypted) is mapped to other data collected such as sleep and exercise, so you can see how your state of mind correlates with lifestyle choices you make.
For me (just like I bet it will be for a lot of you), I find myself feeling more positive after a good night's sleep and a big walk/trip to the gym. It's an impactful change that provides some detailed information for you to reflect upon and figure out the right positive choices for you to make.
On top of that, Apple Watch now makes the most of that ambient light sensor to detect when your child spends time outside, which has been shown to help reduce the risk of Myopia (short-sightedness).
Compared to the ocean of new features Apple has introduced over the past few years, these are two more minor updates. However, they are important in terms of maintaining not just eye health but helping you gain a better understanding of your mental health too.
Apple Watch Series 9 features
To match the tracking apps on-board, the technology and build quality more than meet the requirements: WR50 water resistance, IP6X dust resistance, accelerometer, gyroscope, magnetometer, optical heart rate sensor, barometer, temperature sensors and an always-on altimeter.
But the secret sauce here is an upgrade to the S9 SiP, which greatly improves the speed of app opening, and adds a new four-core Neural Engine that processes key machine learning tasks up to two times faster.
You'll spot this new chip at work in two key places: improved Siri speeds and Double Tap. Speaking to the former, most of you will have probably been a little frustrated at how long certain requests of Siri will take, as the Apple Watch needs to get the answer over cellular networks, or talk to your iPhone to use its data connection to fulfill your request.
Now, thanks to the Neural Engine, Siri requests are now processed on-device, which greatly increases the speed of a response. Now I can ask it to start an outdoor walk without standing around for a few seconds for it to happen. On top of that, I've found message dictation to be more accurate too, which has been a lifesaver when my hands have been full and I needed to let my friends know I'm close by.
Double Tap is a spiritual evolution of what came out of Apple's AssistiveTouch — an accessibility feature that allows you to use hand gestures to interact with the watch. In double tapping your thumb and finger together, you execute the primary function within an app. These include snoozing an alarm, pausing music, and picking up phone calls.
Shout-out to those out there who tried to do the same with your nose when your hands weren't available. This has been a warmly welcomed replacement to looking like a bit of a wazzock trying to do this.
And it's impressive to see how this all comes together in a typical day for me — asking Siri to start a walk, as I blaze across London to Euston station, double tapping to take a call as I go, quickly using dictation to tell my mate I'm not far away from the office, and double tapping to pause my latest episode of Not Another D&D Podcast and ask the station staff what line I needed to be on.
It builds on what was already a really slick experience, and makes it all the more compatible with any lifestyle — no matter how chaotic it may get.
Apple Watch Series 9 battery life & charging
Apple Watch Series 9 promises a battery life of up to 18 hours, which remains largely accurate provided you play by the specific rules of an average daily user. In the fringe cases of using it as a torch or really cranking up that brightness, that went down to about 16 hours for me, and if you have that always-on display activated, you'll need to be charging this device every night.
Given just how much longevity I got out of the Apple Watch Ultra, I can't help but feel this is a disappointing step back. Since we're charging devices every night anyway, the impact of this is not a massively problematic one, but it's something to be aware of if you plan on heading somewhere overnight without a charger.
Luckily, the low-power mode is just as good as before, which does a few things such as reduce the screen brightness slightly and the number of times sensors take a reading, and gives you a 36-hour battery life.
Apple Watch Series 9 watchOS 10
I haven't really had to talk about the on-board OS for past Apple Watch models because it hasn't really changed. But watchOS 10 brings a significant redesign to how things work, which I wanted to bring up here.
Control Center is no longer a drag down window from the top of the screen — you access it simply by pressing the side button for quicker access to key things like pinging your phone to find it (which has become a little better with iPhone 15 Pro, thanks to that second generation ultra wideband chip for Precision Finding).
Plus, for a rapid visual glance at all key bits of information from your fitness rings to news and calendar appointments, just rotate the Digital Crown and you'll get a Smart Stack of cards to view this all with ease.
Key apps have been redesigned for a cleaner visual look, while giving Apple the opportunity to present more statistics to you on the first screen rather than scrolling down. It took me a few days to realize that certain watch interactions were not possible anymore, but once I broke the habit, it's clear to see this is a far nicer interpretation of watchOS.
Bottom Line
One thing is abundantly clear throughout this. We deserve more change than the Apple Watch Series 9 stopped just short of giving us. However, there are some warmly welcome upgrades to the internals that do continue to make this one of the best smartwatches you can buy today (provided you use an iPhone).
Same rules apply as last year — this is the middle of the road option between the SE and the Ultra. Most of you will be more than happy with the feature set of the Apple Watch SE 2, and if you have the needs of a professional athlete (or just desire vastly more battery life), the Ultra 2 will be what you need.
The Series 9 is a great watch with some nice upgrades to speed and the display, and watchOS 10 brings some impressive updates to the way you use it. But given the rumored changes coming to this product's tenth anniversary in 2024, it may be worth holding off.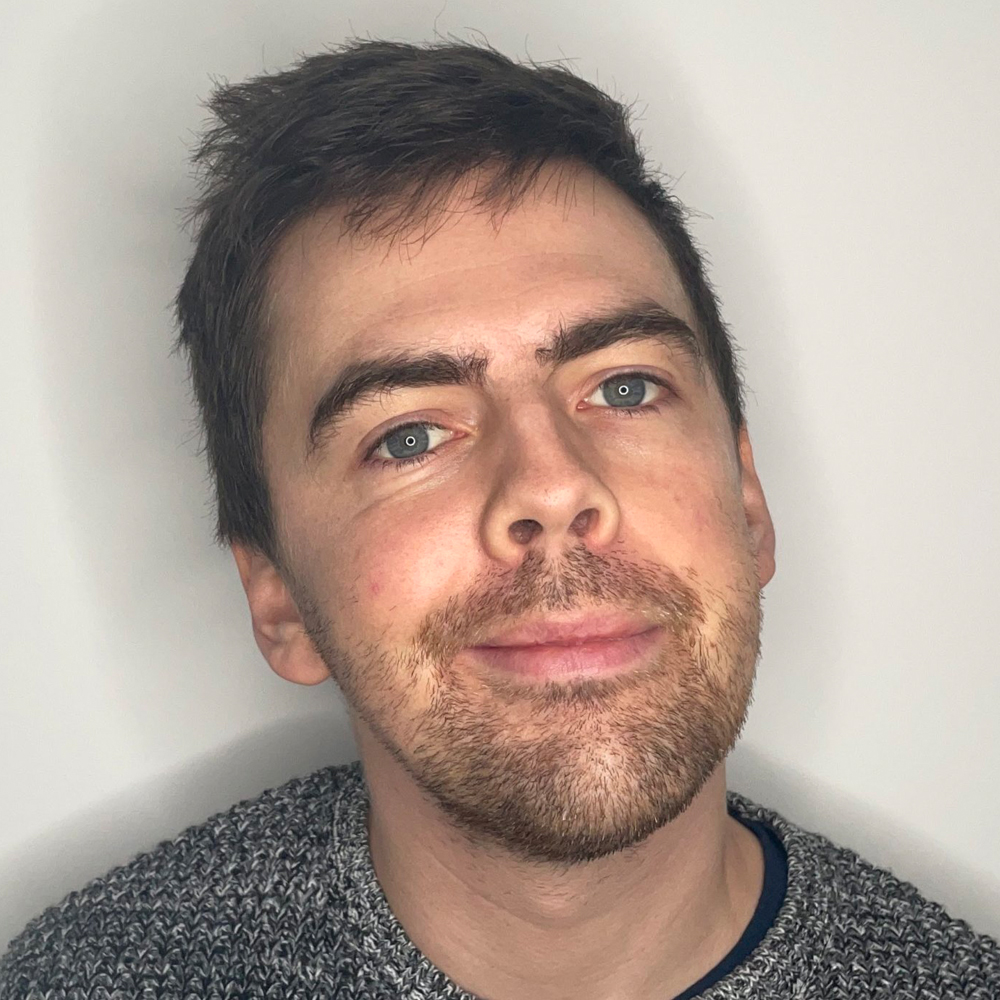 Jason brings a decade of tech and gaming journalism experience to his role as a writer at Laptop Mag. He takes a particular interest in writing articles and creating videos about laptops, headphones and games. He has previously written for Kotaku, Stuff and BBC Science Focus. In his spare time, you'll find Jason looking for good dogs to pet or thinking about eating pizza if he isn't already.