Google October event: Pixel 7, Pixel Watch, Pixel Tablet and everything announced
Find out everything announced at the Made by Google launch event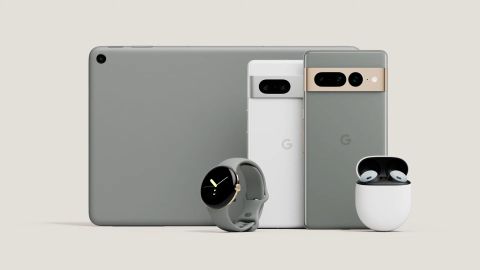 (Image: © Google)
The Made by Google event was quite the show, as Google finally revealed the Pixel 7, Pixel 7 Pro, Pixel Watch, and even gave us more details about the upcoming Pixel Tablet.

We may have already known a lot about each of the Pixel devices shown off at the event, but we finally know the cost of each device, the upgrades they bring, the newly introduced software features, and the different ways they all connect.

We've got a full rundown of everything announced at the event below, including the Pro-level zoom coming to the Pixel 7, Guided Frame for accessibility, the Pixel Feature Drops coming to users every three months, and more.

Fancy picking up the Pixel 7 or Pixel 7 Pro? Check out the best Google Pixel 7 and Pixel 7 Pro deals, along with the best cases for Google Pixel 7 and Pixel 7 Pro.
Everything announced at the Made by Google event
For all you need to know about the Pixel 7 and Pixel 7 Pro, along with how they measure up to other smartphone giants, we've got you covered below:
The Made by Google launch event has come and gone, but you can catch the Google livestream via the Made by Google YouTube channel. Fancy watching all the action as it happened? Check out the event right here.
For everything announced as it happened, we've got you covered below.