The MacBook Pro 14 has only gotten better with the addition of Apple's new M3 chip, which delivers better overall and gaming performance than its predecessor with even longer battery life.
Pros
+

Excellent overall performance

+

Solid gaming performance

+

Stunning design

+

Comfortable keyboard

+

Incredible endurance
Cons
-

No Face ID

-

Distracting notch
Why you can trust Laptop Mag Our expert reviewers spend hours testing and comparing products and services so you can choose the best for you. Find out more about how we test.
MacBook Pro 14-inch (M3, 2023) specs
Price: $1,599 starting, as reviewed
CPU/GPU: M3 (8-core CPU, 10-core GPU, 16-core Neural engine)
RAM: 8 to 24GB
Storage: 512GB to 1TB
Display: 14.2-inch Liquid Retina XDR display (3024 x 1964 pixels, 254ppi)
Battery: 70Wh (17:16)
Dimensions: 12.3 x 8.7 x 0.6 inches
Weight: 3.4 pounds
Here we go again. Apple releases another MacBook Pro 14, but this time it's laden with the company's new M3 chip, which by Apple's claim, is bringing a generational leap as opposed to an incremental step. Plus, the base model is $400 cheaper than its predecessor and is officially taking the place of the MacBook Pro 13 which has effectively been discontinued. And Apple has pulled me into the unenviable position of trying to poke holes into claims.
And I'm happy to report that as hard as I looked, I really couldn't find anything wrong with the $1,599 base model MacBook Pro 14 I reviewed. Sure, my usual MacBook Pro complaints persist in the distracting notch and absence of Face ID, but in the grand scheme of things, these are small issues that won't and shouldn't discourage people that want a system that can do work, play and everything in between which the MacBook Pro 14 can absolutely do.
If anything, the question is can the latest entrant to the Best Laptops page properly bridge the gap between the MacBook Air and Pro lines. Read on to find out.
MacBook Pro 14 M3 pricing and configurations
I'd never thought I'd see the day –– a sub-$1,500 MacBook Pro that's not on sale. But apparently pigs indeed do fly and cats and dogs are living together because the base model (that I happen to be reviewing) of the MacBook Pro 14 M3 cost $1,499. For that affordable (for Apple) fee, you get an 8-core (4 efficiency, 4 performance) Apple M3 processor with a 16-core Neural Engine, 8GB of unified memory, a 512GB SSD, a 10-core graphics chip and a 14.2-inch, 3024 x 1964 Liquid Retina XDR display. Need more storage? It's $1,799 to get a 1TB SSD.
If you need more power, you're jumping up into the M3 Pro range which starts at $1,999 and sports a 11-core CPU (6 efficiency, 5 performance), 16-core Neural Engine, 18GB of Unified memory, a 512GB SSD. a 14-core GPU and a 14.2-inch, 3024 x 1964 Liquid Retina XDR display. Then you have the base M3 Max configuration that costs $2,999. This configuration offers a 16-core (eight efficiency, eight performance) M3 Max processor, 16-core Neural Engine, 14-core graphics chip and a 14.2-inch, 3024 x 1964 Liquid Retina XDR display.
MacBook Pro 14 M3 design
Apple is at once a design innovator and dinosaur. I mean, come on, it's a MacBook, the laptop that launched a thousand silvery clones. It's literally what I think of when I hear the phrase "often imitated, never duplicated." However, I'd be lying if I said that I'm not yearning for something new from Apple. The base model of the MacBook 14 doesn't even get in on the new Space Black colorway. Instead, those of us looking to get a new MacBook Pro are stuck with Space Gray or Silver.
It's not a bad thing, of course. My review unit is a vision of shimmery silvery beauty with its rounded corners and gleaming semi-eaten fruit logo on the lid. The vent along the back hinge directs hot air away from our sensitive parts with four black rubbery feet in the bottom corners. Opening the system reveals the silver deck surrounding the island-style keyboard and its black anodized aluminum housing.
The MacBook Pro 14 has retained its 3.4-pound, 12.3 x 8.7 x 0.6-inch dimensions from last generation, putting it on a par with the Acer Swift X 14 (3.4 pounds, 12.7 x 9 x 0.7 inches). The Dell XPS 13 Plus is the lightest in the cohort at 2.8 pounds, 11.6 x 7.8 x 0.6 inches.
MacBook Pro 14 M3 security
Still no Face ID, but you can lock everything down via the Touch ID tech embedded in the power button.
MacBook Pro 14 M3 ports
It's not a gaming laptop, but the MacBook Pro 14 has an OK number of ports starting with the HDMI port and SDXC card reader on the notebook's right side. On the left, is a pair of Thunderbolt 4 ports, a headset jack and Apple's proprietary MagSafe 3 charger.
MacBook Pro 14 M3 display
The 14.2-inch Liquid Retina XDR display might not be the brightest or most vivid display on the block, but buoyed by some nifty Apple technologies, it still manages to look pretty damned good. When I watched the trailer for "The Book of Clarence," details on the 3024 x 1964-pixel, 256 ppi (pixel per inch) panel were so crisp that my eyes could trace the soft, semi-tight coils in actor Alfre Woodard's smoke-gray hair. She and fellow actor LaKeith Stansfield's burnished skin shone against an otherwise drab backdrop that gave way to the almost lurid red capes of the Romans.
Depending on your activity, the panel will automatically adjust the refresh rate, topping out at 120Hz for more demanding activities like gaming or watching video. Whereas scrolling through social media or reading an article will net you a much slower rate.
Swipe to scroll horizontally
DCI-P3 color gamut

| | |
| --- | --- |
| | DCI-P3 color gamut percentage |
| MacBook Pro 14-inch M3 | 81.3% |
| Dell XPS 13 Plus | 80.5% |
| Acer Swift X 14 | 138.1% |
Although the MacBook Pro 14's display is lovely to gaze into, I was surprised to learn that it only reproduced 81.3% of the DCI-P3 color gamut. It's well below 97.2% premium laptop average. It did however, manage to outperform the XPS 13 Plus (80.5%). But the MacBook was no match for the Swift X 14 which got 138.1%.
Swipe to scroll horizontally
Display brightness

| | |
| --- | --- |
| | Brightness |
| MacBook Pro 14-inch M3 | 558 nits |
| Dell XPS 13 Plus | 359 nits |
| Acer Swift X 14 | 374 nits |
The MacBook's screen averaged 558 nits which is brighter than most of the competition including its predecessor which only reached 453 nits while the Swift X 14 and XPS 13 Plus got 359 and 374 nits.
MacBook Pro 14 M3 audio
Like its big sibling, the MacBook Pro 14 has a six speaker sound system alongside four force-cancelling woofers and a pair of tweeters. That means when I listened to Victoria Monét's "On My Mama," the bass was deep and clear, the trumpets were properly boisterous, accompanied by the distinct plinking of guitar strings. The singer's playful alto tied everything together, making me want to twirl around my apartment.
At full volume, the speakers filled most of the top floor of my duplex apartment, but expectedly lost a great deal of force as I descended downstairs, leaving the laptop on my coffee table.
MacBook Pro 14 M3 keyboard and trackpad
My fingers were floating on the MacBook Pro 14's black full sized Magic keyboard. The generously sized keys are just clicky enough to satisfy, hinting at the sensation of a mechanical keyboard. The backlighting is bright enough to help the hunt-and-peck crowd see in a darkened environment. The touch bar has gone the way of the dodo, making room for a full row of Fn keys including Spotlight, Dictation and even Do Not Disturb.
I easily hit 86 words per minute on the 10fastfingers typing test, sailing past my usual 70 wpm.
Although not as massive as the 16-inch MacBook Pro's Force Touch trackpad, the 5.1 x 3.4-inch pad on the MacBook 14 does take up a fair amount of that silver anodized aluminum palm rest. But even when my palms inadvertently made contact, I didn't have to worry about the cursor veering wildly off into who knows where or accidentally resizing the page thanks to the excellent palm rejection.
But when I did need it, the touchpad quickly and accurately performed every multitouch gesture I inputted.
MacBook Pro 14 M3 performance
The arrival of the M3-series chips marks the first time that a 3-nanometer chip makes its way into a personal computer. And aside from cramming a shocking 25 billion transistors, outdoing its predecessor by 5 billion. Apple also tossed out a few performance claims to whet our appetites.
For instance, the company claims that M3 delivers up to 20% faster CPU performance than its base level counterpart which translates into 35% increase over M1. As Intel, Apple says that the new MacBook Pro 14 M3 is up 7.4x faster than the 13-inch MacBook Pro with Intel Core i7. Keep in mind, if we're talking about an Intel-powered MacBook, we're referring to Intel Coffee Lake which is comprised of eighth and ninth-generation chips.
So I tried to trip up the base M3. I opened my usual 80 open Google Chrome tabs while performing some light video editing in Adobe Premiere Pro and didn't notice any hint of stutter. I thought I had it when I started transcoding video in the background while I played Baldur's Gate but no dice.
Swipe to scroll horizontally
Geekbench 6 results

| | |
| --- | --- |
| | Mutli-core score |
| MacBook Pro 14-inch M3 | 11,870 |
| Dell XPS 13 Plus | 10,525 |
| Acer Swift X 14 | 12,118 |
Now onto the benchmarks starting with Geekbench 6 which measures overall performance. The MacBook Pro 14's 8-core M3 chip got 11,870, which absolutely stomped out the 8,241 premium laptop average and the Dell (10,525, Intel Core i7-1360P CPU). However, the Acer and its Core i7-13700H CPU took this one with 12,118.
When we ran the Handbrake video transcoding test, the MacBook took 5 minutes and 38 seconds to transcode a 4K video to 1080p, blasting past the 7:51 average. It also left the Swift X (7:46) and XPS 13 (8:14) eating its dust.
Swipe to scroll horizontally
Handbrake (Video transcoding)

| | |
| --- | --- |
| | Time (min:sec) |
| MacBook Pro 14-inch M2 Max | 5:38 |
| Dell XPS 13 Plus | 8:14 |
| Acer Swift X 14 | 7:46 |
The MacBook 14 maintained the pressure during the Adobe Photoshop test earning a score of 877, outpacing the XPS 13's 758. Both scores, however, fell short of the 1,100 category average.
On the File Transfer test, the MacBook's base 512GB SSD missed the mark on the BlackMagic benchmark producing a read/write speed of 2,956.3MBps/3,359.1MBps which is far short of the 4,751.6MBps/4,497.6MBps average.
MacBook Pro 14 M3 gaming and graphics
Although Apple has been singing the praises of its new processors, the bigger news lies with the GPUs. Each graphics chip in the M3 series has a much larger GPU than past generations and sport Dynamic Caching, a new technology that includes hardware-accelerated ray tracing (a first for Apple) and mesh shading.
So a quick intro to Dynamic Caching. It's a technology that coordinates the use of local memory in hardware in real time, which leans heavily into that more performance by way of efficiency theme that Apple's pushing. And if you're unfamiliar, ray tracing uses complex math enhances photorealism in the games we play by realistically recreating the way light reflects and refracts on certain surfaces making for better shadowing. This is also where you get your motion blur and depth of field effects.
And finally you have mesh shading which is the flexible pipeline in Metal for GPU-driven geometry creation and processing which allows for better textures and visually complex scenes. Put it all together and you have the makings of some stunning beautiful visuals in your games.
Speaking of games, Apple included a Steam code for Baldur's Gate with my review unit. (Never mind, that I'm still taking my sweet time with Tears of the Kingdom, started Final Fantasy XVI and Starcraft and halfway through Spider-Man 2. But sure, put this highly addictive game in my path Apple.) I excited started making my way through the Ravaged Beach, finding new party members and taking out the remainder of the mind flayer hordes. The laptop's frame rate never dropped below 49 frames per second and rose as high as 61 fps.
Swipe to scroll horizontally
Sid Meier's Civilization VI: Gathering Storm (1920 x 1200)

| | |
| --- | --- |
| | 1920 x 1200 |
| MacBook Pro 14-inch M3 | 51 fps |
| Dell XPS 13 Plus | 23 fps |
| Acer Swift X 14 | 92 fps* |
Our testing team ran their own gaming benchmarks to provide a bit more context. On the Sid Meier's Civilization VI test, the MacBook achieved 51 frames per second at 1200p, touching the XPS 13 Plus' (Intel Iris Xe graphics) 23 fps. It was just short of the 53-fps premium laptop average however, and the Swift X 14's discrete Nvidia GeForce RTX 4050 GPU notched 92 fps (2.8K). Cranking the resolution to 4K drops the MacBook's frame rate to 39 fps, which is better than the XPS 13 Plus (15 fps), but still couldn't touch the 47-fps average nor the Swift X 14's 78 fps.
On the 3DMark Time Spy Extreme benchmark, the MacBook got 7,861, definitively defeating the 6,422 average.
MacBook Pro 14 M3 battery life
It kept going and going, but not as long as Apple projected, but still pretty damned long. Apple claims the MacBook Pro 14's 70-watt-hour battery will last 22 hours of video playback or 15 hours of web browsing. The truth, according to the Laptop Mag Battery Test (continuous web surfing over Wi-Fi at 150 nits of brightness) lies in between as the MacBook Pro 14 lasted 17 hours and 16 minutes. It easily surpassed the 10:37 premium laptop average as well as the Dell's 6:20 and Acer's 7:26.
Swipe to scroll horizontally
Battery life results

| | |
| --- | --- |
| | Time (hours:mins) |
| MacBook Pro 14-inch M3 | 17:16 |
| Dell XPS 13 Plus | 6:20 |
| Acer Swift X 14 | 7:26 |
The M3 MacBook also outlasts the M2 Pro (14:01) M2 (12:51) and M1 (14:08).
And when it's finally time to recharge, you can rest assured that it won't take long if you use the 96W USB-C Power Adapter, you'll get 50% in just 30 minutes.
MacBook Pro 14 M3 heat
The word "fans" only appears once in Apple's reviewer's guide. That's probably because you'll rarely hear them kick in. The MacBook Pro stayed remarkably cool during our testing, never rising beyond 81 degrees Fahrenheit. In fact, the trackpad only reached 80 degrees while everywhere else, i.e. keyboard, undercarriage, vents only reached 81 degrees, which is well below our 95-degree comfort threshold.
MacBook Pro 14 M3 webcam
The MacBook Pro 14's 1080p camera sure does take a pretty picture. It caught the exact shade of orange of my hoodie as well as the myriad of colors in my hair. Details were sharp enough that you could see some coily flyaway hairs and even the picture of me and my boyfriend in the background.
While it'll be hard to beat the MacBook Pro 14's webcam quality, it is possible. Check out our best webcams page to check out some of our super high resolution shooters.
MacBook Pro 14 M3 software
So long Ventura, it was fun while it lasted. And while the sun sets on one operating system, it rises on another. Say hello to macOS Sonoma and with it a host of new features, some more useful than others such as the ability to add websites as apps to your dock from Safari. Not necessarily useful, but definitely eye-catching are the beautiful new screensavers made up of slow-motion videos of stunning locations from around the world.
Widgets are a lot more functional and Sonoma really leans into it allowing for greater interaction letting you work directly in widgets such as creating reminders or to-do lists. And while there are specific use case widgets (music, podcasts, stocks, etc.), you can also bring over your iPhone widgets. And best of all, when you're not using them, they'll go translucent, allowing you to better interact with whatever it is that you are actually using.
As many of us are doing some form of remote or hybrid work, Apple has baked a lot of video conferencing features right into Sonoma. For instance, video feed controls are no longer located inside the Control Centre. You can instead find them in a dropdown on the menu bar for much easier access. I like the Studio Lighting filters as they help you put your best face forward across a host of video conferencing apps. If you use your Mac's built-in webcam or Continuity Camera, you can have some fun with new 3D effects. It's a little cheesy, but something about forming a heart with my hands to generate red heart emojis appear in the camera feed makes me smile.
I'm a big security fan, so I'm glad to see that Sonoma has some enhanced features such as Private Browsing locks for Safari which keeps your tabs protected when you're not in front of your device, locking them down via Face ID, Touch ID, or device password. Want to share a pic without giving an app access to your entire gallery? An embedded photo picker lets you pick photos to share within the app's experience, without sharing your entire library. And if an app does want more access, you'll see details of how many and which photos will be shared.
This is just a small taste of what you can expect from Sonoma, but it's definitely got a little something for everyone.
The MacBook Pro 14 ships with a one-year limited warranty and 90 days of complementary tech support. See how Apple fared during our annual Tech Support Showdown.
Bottom Line
It's hard to look for flaws in a notebook that's consistently rated 4.5 stars, especially when not much has changed. The design, while a bit staid, is still beautiful, the display is bright and colorful, even the speakers and keyboard are great. In fact, the MacBook Pro 14 has only gotten better with the addition of Apple's new M3 chip, which delivers better overall and gaming performance than its predecessor with even longer battery life.
And while consumers faithful to the discontinued MacBook Pro 13 are going to gnash their teeth about having to fork out an additional $300 for the $1,599 MacBook Pro. It's simply the best all-round MacBook Pro on the market that can do everything well without breaking the bank hands down.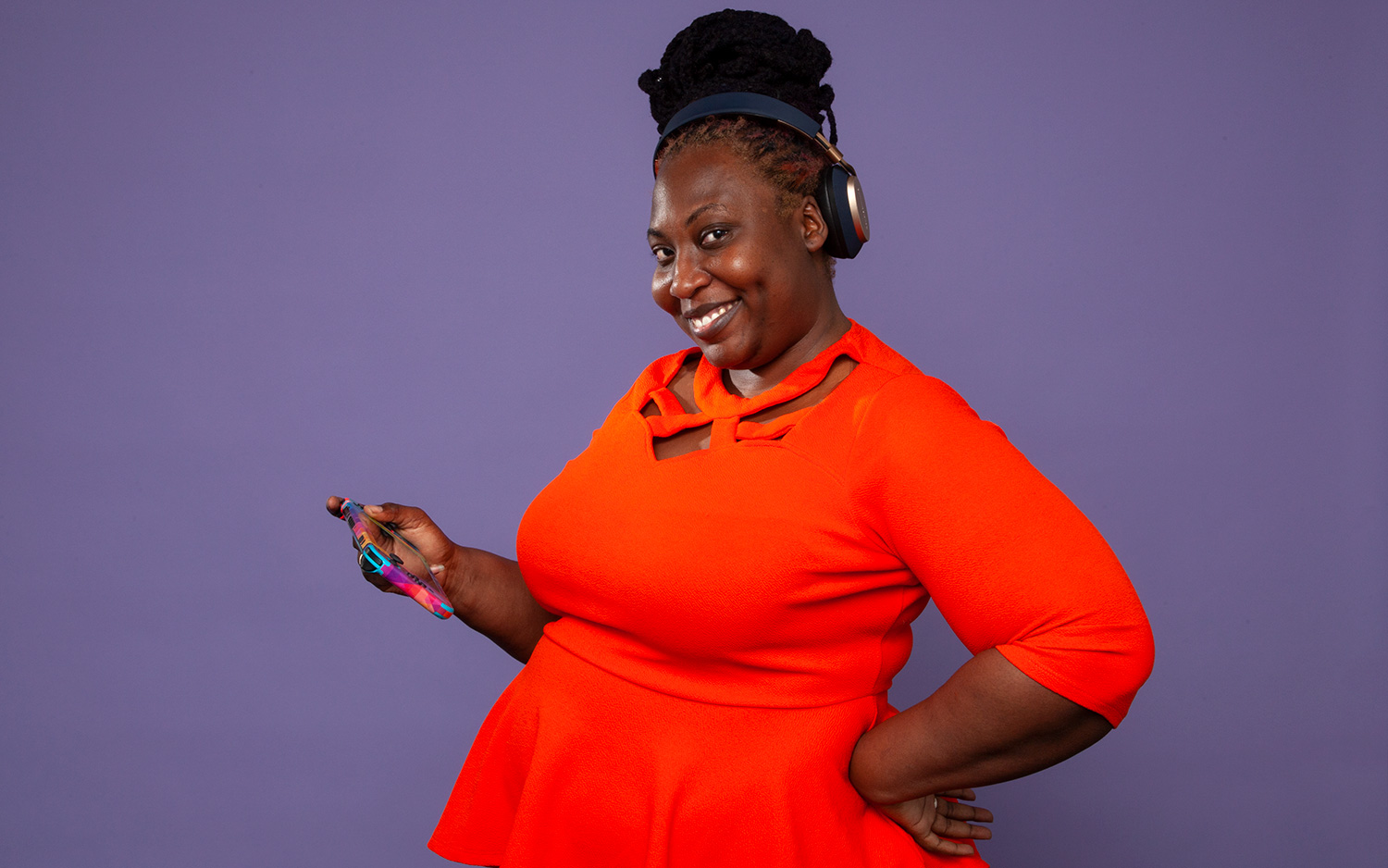 Sherri L. Smith has been cranking out product reviews for Laptopmag.com since 2011. In that time, she's reviewed more than her share of laptops, tablets, smartphones and everything in between. The resident gamer and audio junkie, Sherri was previously a managing editor for Black Web 2.0 and contributed to BET.Com and Popgadget.