Is Dell customer service good? 2020 rating
Here's our undercover tech support review
If you're having issues with your Dell laptop, you can reach out to the company via phone, live chat or social media and an agent will respond to help you. Last year, Dell provided us with quick, accurate answers to most of our questions, but they were a little too eager to take remote control of our laptops. This year, we were once again impressed with the amount of correct answers we received from Dell's agents.
However, reaching out through social media and through the phone was an incredible pain due to the updated virtual assistant. Dell is also still insistent on taking remote control of your system. That said, I liked that this time around the app was very clear about what the agent is doing, although the app itself was incredibly slow, so that took up a majority of the call times.
Dell tech support
Swipe to scroll horizontally
| | | | | | |
| --- | --- | --- | --- | --- | --- |
| Overall | Web Score | Phone Score | Avg. Call Time | Phone Number | Web Support |
| 68/100 | 43/60 | 25/40 | 21:21 | 1-800-624-9896 | Link |
As we do every year, we asked Dell three questions: two brand-specific and one general question. This year the general inquiry was how to download the new Microsoft Edge browser. For the brand-specific question we asked how to adjust the bass of the speakers (Waves MaxxAudio App) and connect a smartphone to the laptop (Dell Mobile Connect).
Web and social support
If you're like me and don't want to talk to anybody unless you absolutely have to, you can head over to Dell's support website to sort out whatever issue you have. The main page can lead you to dedicated pages for software licenses, warranty and contracts, drivers and downloads, and diagnostics and tools.
The support page also has a search bar that you can use to enter a service tag, serial number, service request, model or keywords that detail your issue. This'll take you to a different search support page with a list of resources such as drivers, forums, manuals and videos depending on what you search for. For example, I searched "How to turn off auto display brightness" and the fifth link down was a tutorial for how to disable adaptive brightness.
If you don't find what you're looking for on the support page, open the Dell SupportAssist app. This app can update your computer with the latest drivers, offer troubleshooting solutions and let you talk to a Dell representative. The Get Support tab lists where you can contact Dell, whether it be by phone, live chat or email. However, the "Contact Us" button just leads you to a website, which'll force you to go through another link dubbed "Technical Support," and finally, a page where you can hit a drop-down button to get to the main support number (1-800-624-9896). The number should've just been listed within the SupportAssist app.
On the Technical Support page, the website has to identify your laptop before you can select your contact method: email, chat or call. Unfortunately, the site failed to identify my laptop, so those options were grayed out. I had to enter my service tag manually. Then, it asked "Tell us the nature of the request," and, depending on the request, it offered me a link to a specific support site, and below were different methods of contacting Dell. I started with live chat (24/7) first.
I started at 1:05 p.m. and asked, "How do I connect my phone to my laptop?" The representative, Kency, immediately knew I was talking about Dell Mobile Connect, so they asked if they could take remote control of my laptop to get me set up. They said the process would take about 20-25 minutes, which seemed long, but I appreciated the honesty. Before we connected, the representative made me agree to a terms and agreement policy, which is enlightening for someone who wouldn't know what they're getting into.
Within the remote session software, there are prompts asking if I wanted to share my screen, give over control of my mouse and keyboard and access administrator features. I appreciated the thoroughness of the process to ensure I knew what was happening and that I had the chance to agree to everything. After that, everything went smoothly, and by 1:36 p.m., I had the app setup and connected from the laptop to my phone. Overall, the live support was great.
If live chat isn't your thing, you can reach out to Dell on social media. Support teams can be reached via Twitter (@DellCares), Facebook (facebook.com/Dell), YouTube and Dell community forums. Dell has also expanded to Reddit.
However, my experience with Dell's social media support was bittersweet. Before I realized the warranty had expired on this laptop, I directly messaged Dell on Twitter and asked, "How do I download the new Microsoft Edge browser?" I was greeted by a bot, unfortunately, which asked for my service tag. It then told me I was out of warranty and couldn't help, but sent links for warranty support and call support.
After I reupped the warranty, there was no response. So I took to @ing them directly on Twitter to see if they would respond. A representative got back to me in around 13 minutes and directly messaged me a guide on how to pin Microsoft Edge to my taskbar (not what I asked for). About another 13 minutes went by before the representative finally sent me the proper link to download the new Microsoft Edge browser.
I had a similarly bittersweet experience when reaching out through Facebook. I asked, "How do I give my speakers more bass?" in an attempt to get them to tell me about the Waves MaxxAudio app, which comes included with most Dell laptops. And I went through a whole routine with another virtual assistant until it connected me to a human being, which took about 20 minutes. The representative attempted to get me to enable "Bass Boost" via Windows, which isn't necessarily a wrong answer.
I couldn't find Bass Boost via their instructions, so the representative asked for remote control access. They tinkered a bit in the Windows 10 sound settings, but then I asked if there was another app that Dell offered, in an attempt to nudge them on. They quickly came up with the MaxxAudio app. All in all, it took about an hour to get to this conclusion, which isn't great.
Phone support
Your last resort would be calling Dell directly, which is fairly painless, but if you have to remote- connect to someone, prepare to spend a chunk of time at a loading screen. Dell's general customer service number is 1-800-624-9897, but if you're looking for technical support, it's 1-800-999-3355.
Dell also has specific numbers for Premium Support and Premium Support Plus (1-800-624-9896). There also numbers for home users who are out of warranty (1-800-288-4410) and fee-based software support (1-866-795-5597).
Dell has call centers in 13 countries (Brazil, Bulgaria, China, Costa Rica, Finland, Holland, India, Malaysia, Morocco, Panama, Philippines, Romania and Slovakia), which is how most of their call lines are open 24/7.
My first call was at 11:32 a.m. EST and it took about 2 minutes and 30 seconds to get connected to a representative out of India named Shailesh. I asked, "How do I download the new Microsoft Edge browser?" But they were convinced that I already had the new browser, given that I had updated my laptop. When I pressed them further, saying that there's an old and new browser, they came back to me with a definitive answer: "There's no new browser. With Microsoft Edge, there will only be updates coming through." The call in total took 6 minutes and 46 seconds.
My second call was at 2:03 p.m. EST, and it took about 5 minutes to get connected to the right department because the virtual assistant was ignoring my request to tell it the service tag. Finally I was transferred to a general operator before getting through to the representative who helped me, Saumya, who was also located in India. I asked, "How do I give my speakers more bass?" The agent asked for remote control access, but it took over 15 minutes to connect because of the Dell Remote Assistant apps sluggishness.
After finally getting connected, the agent tinkered with some Windows audio settings, but I asked if there was another way to change the bass apart from doing it through Windows. At first, they said that the only way to add bass was to get a subwoofer, but I broadened my question by saying, "Is there an app that I can use to change the sound at all?" After a moment of checking, they came back with a solution: the Waves MaxxAudio app. They offered to update my Windows machine and audio drivers to ensure everything sounded good, and finally disconnected. The call lasted a whopping 31 minutes and 13 seconds, mostly due to Dell's slow app and annoying virtual assistant.
I took my last call at 8:41 p.m. EST, and funnily enough, I was routed to India once again. An agent named Ayush took my call after about 2 minutes and 30 seconds of dealing with Dell's virtual assistant (still way too long). I then asked, "How do I connect my phone to my laptop?" And they went to work, taking control of my laptop and setting up Dell Mobile Connect. However, it took about 9 minutes for the agent to actually connect to my notebook and 5 minutes to guide me through the setup.
But it was when the call was technically over that things got interesting. The agent said, "Give me a minute and I'm going to transfer your call to my supervisors just for a quick one minute conversation." I was then transferred to a manager at that call center, Sana, who said, "I see you have spoken with a couple of our technicians." The manager asked if I was satisfied with their services overall or if I had any feedback to share. It was interesting because they kept track of my calls and a manager took it upon themselves to ask me about my experience, which was unexpected, to say the least. I told them everything was fine just to get off the phone. But if a customer is having issues with technical support, it's good to know that Dell will reach out. The call ended after 26 minutes and 5 seconds.
Warranty
The Dell Inspiron 15 3000 comes with a standard one-year limited hardware warranty, similar to most Dell systems. This warranty covers consumers from any hardware defects and provides remote hardware troubleshooting over the phone. A standard warranty can be extended for up to four years for XPS, Inspiron and Inspiron Gaming systems. If you need software support, you're going to have to shell out for Premium Support or Premium Support Plus, which is an additional charge on top of the standard warranty. The cost will vary depending on your laptop (ours cost $85 for Premium Support).
Premium Support offers 24/7 phone support, on-site service after remote diagnosis, international support, and also unlocks SupportAssist features that'll automatically detect issues and initiates troubleshooting proactively. Meanwhile, Premium Support Plus gives you everything the lower tier offers plus coverage for accidental hardware damages from drops, spills or surges. You also get access to experts who'll help you do a number of things, such as setting up home networks, using software, uploading and editing photos or performing data backups.
If your laptop is out of warranty, you can renew your warranty via Dell's website, which is what we did with the laptop I used. It was a simple process that required putting the service tag into the support site and then getting sent to a page where I could select the type of renewal I wanted.
Dell offers two-way free shipping within the U.S., if you need to send your laptop for repairs . And if you're swapping out RAM or the storage drives to your Dell laptop, it won't void the warranty on the laptop as a whole, but Dell won't cover parts that don't belong to them.
Bottom line
Dell's agents were good about delivering accurate answers, even if it took a bit to get there. I prefered live chat the most, as it connects you directly to a Dell agent and, if the agent needs to take remote control of your system, it's easier to set up. And that you can replace the parts in your laptop but still remain in warranty for the rest of the laptop is great.
However, integrating the virtual assistant placement into social media was completely unpleasant. It made reaching out to Dell just as exhausting as a regular phone call. And for some reason, it takes an exhaustingly long time to connect to an agent via Dell's Remote Assist app.
But while Dell's software might need an overhaul, Dell's agents were on point for most of the time, so they'll get you to where you need to be by the end of your conversation.
Stay in the know with Laptop Mag
Get our in-depth reviews, helpful tips, great deals, and the biggest news stories delivered to your inbox.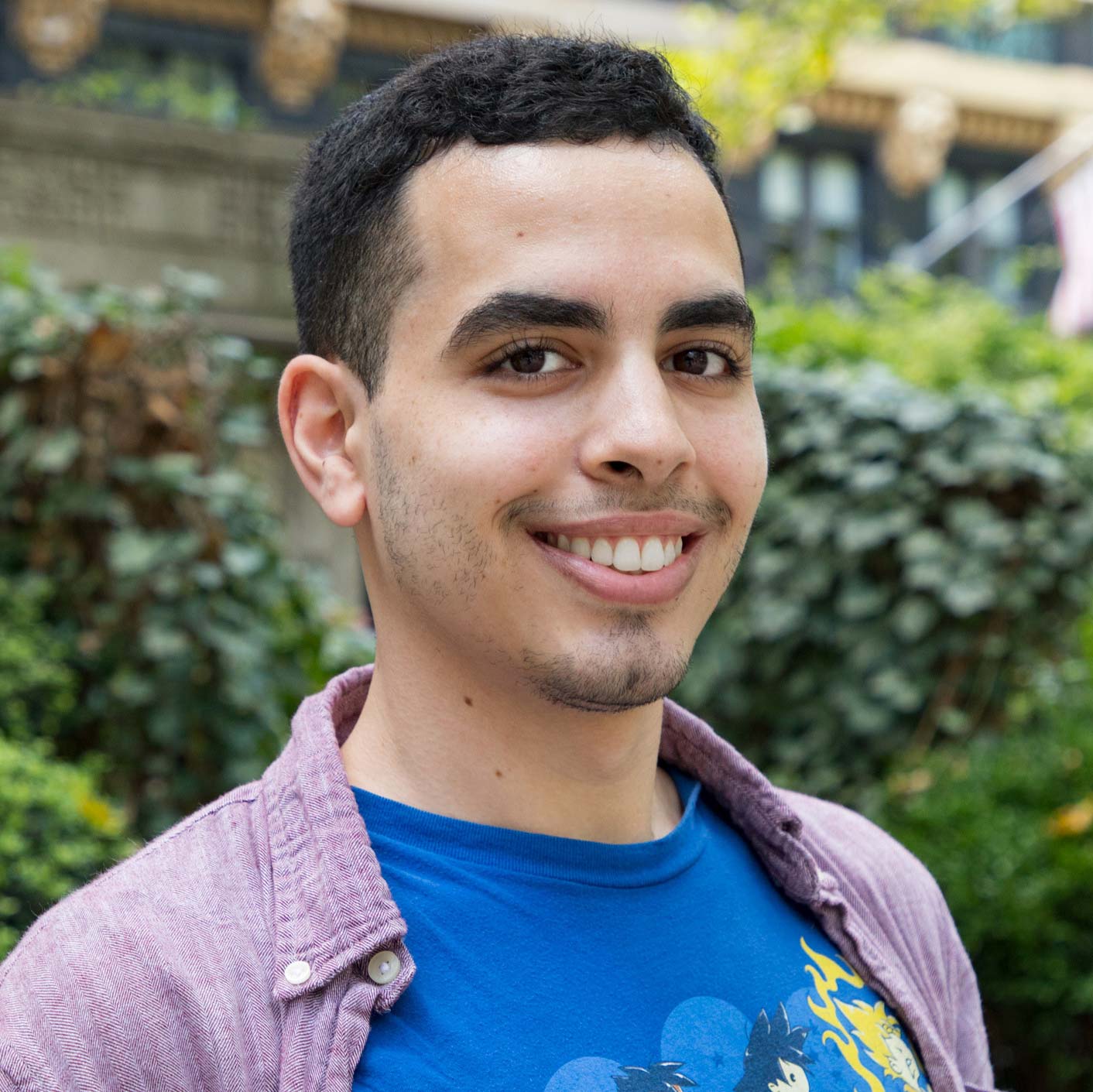 Rami Tabari is an Editor for Laptop Mag. He reviews every shape and form of a laptop as well as all sorts of cool tech. You can find him sitting at his desk surrounded by a hoarder's dream of laptops, and when he navigates his way out to civilization, you can catch him watching really bad anime or playing some kind of painfully difficult game. He's the best at every game and he just doesn't lose. That's why you'll occasionally catch his byline attached to the latest Souls-like challenge.