The Targus 15-inch Newport Backpack is a premium laptop backpack that's as fashionable as it is functional.
Pros
+

Easy on the eyes

+

Built-in luggage strap

+

Comfortable shoulder strap padding

+

High-density twill nylon construction

+

Limited lifetime warranty
Cons
-

Only one color choice

-

No sternum strap or side pockets

-

Less rugged than competing brands
Why you can trust Laptop Mag Our expert reviewers spend hours testing and comparing products and services so you can choose the best for you. Find out more about how we test.
The Targus 15-inch Newport Backpack is one of the sleekest laptop backpacks on the market with a retro-chic exterior that'll no doubt appeal to jet-setting fashionistas everywhere. Meant to manage machines with up to 15-inch screens, this 15L laptop backpack balances form and function with ease without weighing you down.
At first glance, the Targus 15-inch Newport Backpack looks like an ordinary backpack. But between the premium leatherette accents, shiny metallic trim, and attractive tan exterior, one might mistake it for a high-end pocketbook from afar. Aesthetics aside, the Targus Newport line is loaded with a variety of useful (yet basic) features that should please just about anyone in the market for a midrange laptop backpack.
Is the Targus 15-inch Newport Backpack perfect? Nope, and there are literally dozens of other Targus laptop bags to choose from, which means you've got the privilege to be picky. Is it the right laptop backpack for you? Read on to find out.
Targus 15-inch Newport Backpack price and availability
The Targus 15-inch Newport Backpack is available for $108 on Targus' website and $110 at Dell, along with a variety of other online retailers. This is but one laptop backpack in the company's Newport line of premium laptop accessories, complementing the similar 15-inch Newport North-South Tote, which is essentially the same bag with a different carrying style.
The tan-and-gray color scheme is pleasing to the eye, but if you don't like it, tough luck, bucko. Just kidding. For $98, the similarly equipped Targus 15-inch Newport Ultra Slim Backpack comes in a sleek black design, though it lacks the 15-inch Newport Backpack's extra compartment in the front.
It looks like Targus is well aware of their *ahem* target audience. On their website, they allege the Targus 15-inch Newport Backpack "wouldn't be out of place strolling down brownstone-lined streets or beach neighborhoods." Say no more, Targus. Say no more.
Targus 15-inch Newport Backpack design
Targus has been in the laptop backpack scene for a while now, and they've long been a go-to brand for quality luggage. Measuring 11.4 x 17.5 x 5.7 inches and clocking in at 1.4 pounds, the Targus 15-inch Newport Backpack is the slimmest, lightest laptop backpack I've tested to date. This is great news for anyone zipping around with minimal bulk on your back, but not-so-great in terms of overall padding.
Let's take a look at the Targus 15-inch Newport Backpack from top to bottom. There are two larger compartments with zippered enclosures up top (one for your laptop or tablet and another for larger accessories) along with two zippered pockets in front. Flip the bag over, and you'll find a pair of padded shoulder traps to complement the leatherette carrying handle — adding some extra versatility to your commute — and a built-in strap for attaching the backpack to rolling luggage. Looking good so far.
Targus is clearly looking to make a fashion statement with this bag, and I (reluctantly) appreciated the understated tan-and-gray color scheme, which isn't particularly polarizing from my personal point of view. If you look closely, the smooth inner lining sports a 3D cube design, which is neat.
At this price range, you'd expect some kind of weatherproofing on the exterior, and luckily, the Targus 15-inch Newport Backpack feels much more durable (and washable) than it looks. In my testing, the "weather-resistant" high-density twill nylon shell wicked water away when I gave it a splash, but I'd wager the "leatherette" accents would be hard to clean if you accidentally set the bag down in a mud puddle.
If you're looking for a more rugged laptop backpack, the Herschel Kaslo Backpack Tech and Timbuk2 Spire Laptop Backpack 2.0 are meant to withstand the elements a bit more. Want the ultimate drop protection for your tech? If your pockets are deep enough, the Peak Design Everyday Backpack V2 30L is second to none, and it comes with literally double the storage space.
Targus 15-inch Newport Backpack pockets and organization
This is what it's all about, folks! In synchronicity with its name, the Targus 15-inch Newport Backpack has a modest 15L capacity, starting with the padded laptop compartment, which is predictably designed to accommodate 15-inch screens. My old 15.6-inch Acer Aspire E5-575 fit snugly inside (as did my 13-inch Lenovo Flex 5 Chromebook), but a 16-inch laptop would have been just a smidge too big.
The secondary compartment houses one zippered pocket on the back wall — the perfect size for my 6-inch Kindle Paperwhite — along with four organizational sleeves below for pens, charging cords, external batteries, or anything else you don't want lost in the bottom of the bag. There's two more zippered pockets in the front for quick access to your stuff.
But that's not all! Targus knows how sneaky you've gotta be when you travel, which is why they included a "hidden back panel pocket to safekeep important and private articles." Or, you know, your passport and wallet. (See below.)
The best laptop backpacks are equipped with stretchy side pockets for water bottle or umbrella storage, but Targus seems to have forgotten how even the most fashionable of humans need hydration in their daily travels; there are no side pockets to be found. This is a bit disappointing because the bag definitely has room for a thin mesh pocket on the side.
Targus 15-inch Newport Backpack adjustability and comfort
Laptop backpacks, as their name suggests, are meant to be slung across your back when you're on the move, and the Targus 15-inch Newport Backpack has acceptable padding in the shoulder straps — but no mesh underlining for breathability like competing brands.
What's more, Targus went off the beaten path with their stylishly streamlined shoulder straps, which look really cool, but are kind of a drag to adjust on the fly. I prefer straps that can be quickly adjusted with one hand (as with the Timbuk2 Spire Laptop Backpack 2.0), but you need both hands free to adjust Targus' shoulder straps, which is mildly annoying.
Loaded up with a 15-inch laptop, a couple of books, my Kindle Paperwhite, and a few other mobile accessories, I was pleasantly surprised by equal weight distribution across my back when I took it on a quick neighborhood jaunt for testing. However, since the backpack lacks a sternum strap, it started bouncing around a bit whenever I picked up the pace.
Targus 15-inch Newport Backpack special features
As mentioned above, a discreet back panel pocket is tucked in the side to hide your valuables in public spaces, making it more challenging for pickpockets to snatch your stuff, yet easy to keep important documents at hand when you travel. (Especially when the backpack is attached to luggage.)
In addition to the built-in luggage strap on the back, the sturdy leatherette handle is flanked by two metallic hoops, which are the perfect size for attaching keychains or smallish carabiners.
Bottom line
Busy fashionistas and bonafide business professionals will find a lot to like about the Targus 15-inch Newport Backpack, though the price range might be a little high for students on a budget. It's one of the lightest laptop backpacks you'll find on the market today, and it's just as fashionable as it is functional. To a point.
While the Targus 15-inch Newport Backpack performs perfectly well as a laptop backpack, it doesn't have nearly as many special features as Herschel Kaslo Backpack Tech, Timbuk2 Spire Laptop Backpack 2.0, nor Peak Design Everyday Backpack V2 30L, which include such goodies as removable compartment dividers, built-in key tethers, removable sternum straps, and much higher storage capacities. That being said, if you plan on using it indoors most of the time, the Targus 15-inch Newport Backpack is a fashion-forward laptop backpack that's good for everyday carry, but not equipped for the great outdoors.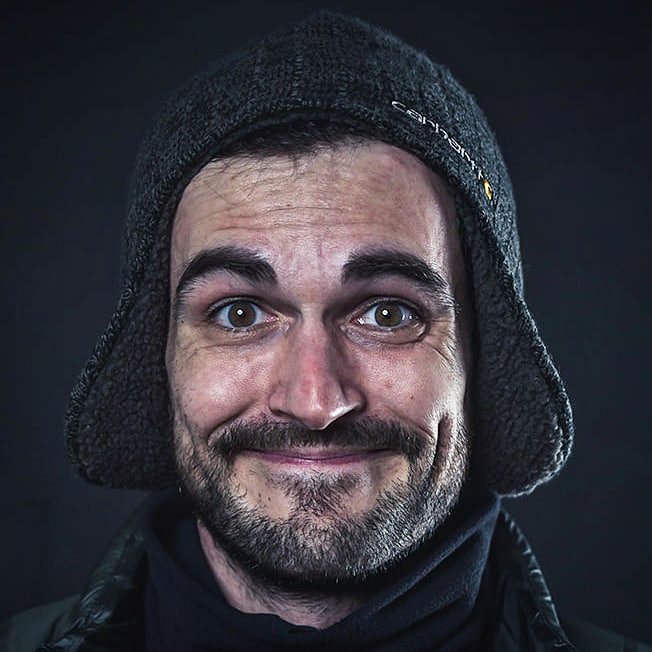 As a mild-mannered mobile tech journalist and molecular mixologist, TJ has over a decade of detail-driven storytelling under his belt. Conversely, as a seasoned outdoor athlete, he's forever fascinated by every shade of green on this beautiful planet. When TJ's not coddiwompling through New York City or the metaverse, he can be found field-testing futuristic fitness tech from his living room while crafting Dr. Seussian poetry inside a tattered moleskin.