The Timbuk2 Spire Laptop Backpack 2.0 is an ultra-rugged laptop backpack that's as adaptable as you are.
Pros
+

Lifetime warranty

+

Excellent ergonomics

+

Water-resistant front and boot

+

Daisy-chain tactical webbing

+

Fits up to 17-inch laptops
Cons
-

Slim side stretch pocket

-

Limited color choices
Why you can trust Laptop Mag Our expert reviewers spend hours testing and comparing products and services so you can choose the best for you. Find out more about how we test.
As an ergonomic update to one of the company's best-selling laptop bags, the Timbuk2 Spire Laptop Backpack 2.0 represents the next generation of premium outdoor totes. This top-loading pack features a water-resistant front exterior (and bottom boot) for boldly battling the elements — or at least the occasional raccoon. Looking for a rugged laptop backpack that can go the distance? Look no further, my friend.
Timbuk2 was founded more than 30 years ago, and they've made a name for themselves in the wide world of quality travel gear. Building off the popularity of its predecessor, the Spire Laptop Backpack 2.0 has a refreshed design that's filled to the gills with future-friendly functionality, including daisy-chain tactical webbing for exterior carry.
Long-story-short: the Timbuk2 Spire Laptop Backpack 2.0 is ideal for mobile mavericks who are mostly on the move and like to keep things light. Read on to find out why this pack is one of my top picks.
Timbuk2 Spire Laptop Backpack 2.0 price and availability
The Timbuk2 Spire Laptop Backpack 2.0 costs $109 on Amazon and Timbuk2's website, but you can snag it for just $99 at Dell. How much does Timbuk2 believe in their bags? Enough to offer a lifetime warranty. If your bag starts falling apart at the seams someday, you can get it repaired at the company's discretion.
Uniquely, the Timbuk2 Spire Laptop Backpack 2.0 features a flap-top enclosure for easy access to all your gear, and a hidden zipper in the back for even easier access to the laptop compartment itself. You also get daisy-chain tactical webbing on the front front to attach keychains, blinky lights (for increased visibility at night), or even a bike lock.
Somewhat disappointingly, there are only two color choices for this laptop backpack: Jet Black or Steel. The inner lining is bright yellow, which might be polarizing for some, but pleasing for others. For my part, I appreciate this reflective contrast, since it makes the bag easier to spot from a distance if any of the main compartments are open. And not for nothing, but I think John Wick would agree.
Timbuk2 Spire Laptop Backpack 2.0 design
Measuring 18.5 x 12.2 x 5.7 inches and weighing in at just 2 pounds, the Timbuk2 Spire Laptop Backpack 2.0 is roughly the same size (and weight) as the Herschel Kaslo Backpack Tech, which is rated for 16-inch laptops. Timbuk2's offering, however, is rated for screens up to 17 inches, which might appeal to mobile gamers and content creators.
Up front, you'll find a modest Napoleon pocket accessible via vertical zipper, with a larger compartment below for organized storage (more on that below). While the entire bag feels rugged as hell, the front exterior and bottom boot sections have an additional water-resistant coating to protect your gear from the elements, should you set it down in the mud. The front of the backpack is adorned with that aforementioned daisy-chain webbing, which lets you clip stuff to the outer bag, should you desire. There's a handy velcro strip, too.
The top flap has a velcro-and-snap enclosure, along with a vertical side zipper for easy access to the main compartment. There's also a vertical zipper on the back for exclusive side access to the laptop sleeve, which lets you quickly retrieve your notebook without having to rummage through the rest of your belongings from top to bottom.
Timbuk2 Spire Laptop Backpack 2.0 pockets and organization
As far as I'm concerned, the primary purpose of any good laptop backpack is to keep everything inside organized as a binary beehive, and the Timbuk2 Spire Laptop Backpack 2.0 isn't lacking in that department.
Up top, you'll find a discrete Napoleon pocket paired with a larger compartment below that includes six smaller sleeves inside — including a zippered one. This was the perfect spot to stash my Techy Trifecta (ie, Kindle, keys, headphones) when I went for a walk.
Open the upper flap and you'll find the main storage area, which houses the padded laptop sleeve in back (meant for 15- to 17-inch machines). Uniquely, this inner sleeve is accessible from the side via another vertical zipper, making it super simple to snag my Chromebook at will without having to dig around — or even open — that main compartment.
Lastly, there's a side stretch pocket to carry a water bottle or umbrella, with an extra row of daisy-chain webbing stitched into the side. Don't get me wrong, it's a perfectly placed pocket, but it's also a bit narrow for my liking. A persnickety quibble, but a quibble nonetheless.
Timbuk2 Spire Laptop Backpack 2.0 adjustability and comfort
Flip the bag over, and you'll find a handle on top (for carrying or hanging), and two shoulder straps padded with an air mesh fabric to minimize sweat when the weather heats up. Which seems to be a thing now. There's also an adjustable (and removable) sternum strap to cinch the whole bag tightly to your chest at a moment's notice.
Of all the laptop backpacks I've tested lately, the Timbuk2 Spire Laptop Backpack 2.0 had the best ergonomics, hands-down. It sits lower than the Herschel Kaslo Backpack Tech or Peak Design Everyday Backpack V2 30L, with a slimmer frame that hugged my torso like a nylon monkey.
I tossed some tech inside the Timbuk2 Spire Laptop Backpack 2.0, and then walked around my neighborhood for an hour or so. As promised, the shoulder straps were surprisingly comfortable in my testing, with good weight distribution overall, and rounded stitching along the edges that didn't dig into my skin. In short, when it comes to laptop backpacks, the ergonomics in this one are second-to-none.
Timbuk2 Spire Laptop Backpack 2.0 special features
The Timbuk2 Spire Laptop Backpack 2.0 has a couple of standout features to justify the semi-premium price tag. For one, check out that daisy-chain tactical webbing on the front, which'll be instantly familiar to any hikers, rock climbers, or urban junglers who get their paws on it. When combined with a handful of carabiners, this bag's functionality multiplies in a hurry, letting you clip stuff to the back at will.
Bonus: one of the shoulder straps has a built-in bottle cap opener, making this an even-more-excellent camping companion. I can see this feature being popular at festivals, too.
Bottom line
The Timbuk2 Spire Laptop Backpack 2.0 is pretty darn perfect for students, mobile gamers, content creators, and outdoor enthusiasts who are always on the run. In fact, thanks to better-than-average ergonomics, a handful of mindfully updated features, and plenty of purposeful pockets, I'd recommend this laptop backpack to just about anyone.
However, I'd recommend the Timbuk2 Spire Laptop Backpack 2.0 the most to outdoorsy types, who will feel right at home slipping their laptop into a carabiner-friendly tote. That daisy-chain webbing adds an awful lot of functionality once you know how to utilize it, and if you're often trekking your tech into the great outdoors, this laptop backpack is built for the elements.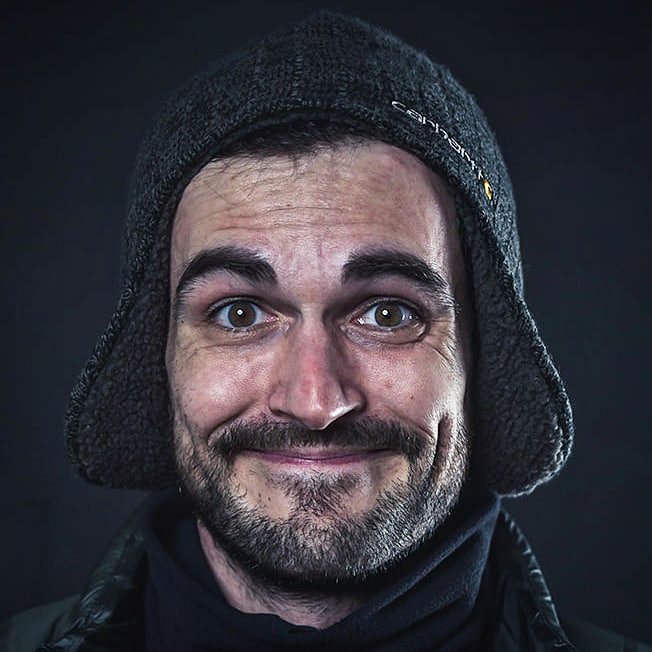 As a mild-mannered mobile tech journalist and molecular mixologist, TJ has over a decade of detail-driven storytelling under his belt. Conversely, as a seasoned outdoor athlete, he's forever fascinated by every shade of green on this beautiful planet. When TJ's not coddiwompling through New York City or the metaverse, he can be found field-testing futuristic fitness tech from his living room while crafting Dr. Seussian poetry inside a tattered moleskin.