The Solo New York Duane Hybrid Briefcase does double-duty as a laptop backpack / briefcase hybrid, and it's priced to move.
Pros
+

Affordable

+

Smooth zippers

+

Includes iPad / tablet sleeve

+

Backpack / briefcase hybrid
Cons
-

No sternum strap

-

Only two color choices

-

No water bottle pocket

-

Non-rugged materials
Why you can trust Laptop Mag Our expert reviewers spend hours testing and comparing products and services so you can choose the best for you. Find out more about how we test.
The Solo New York Duane Hybrid Briefcase does double-duty as a laptop backpack and messenger bag hybrid, but it's more affordable than most competitors. Pair that with the functionality, and you might be looking at one of the best budget laptop backpacks you can buy this summer. Students and office workers, take note of this tote!
Solo has an impressive array of briefcases, backpacks, duffels, totes, and other versatile bags in stock, with many premium packs that hover around the $100 range. The New York Duane Hybrid Briefcase is the most affordable hybrid bag in their collection, but that doesn't mean it's cheap.
Laptop backpacks are universally better for your spine than messenger-style briefcases, and this hybrid briefcase brings you the best of both worlds without breaking the bank (or your back). Are the compromises worth the price point?
Solo New York Duane Hybrid Briefcase price and availability
The Solo New York Duane Hybrid Briefcase is available for $44 at Walmart, $58.46 at Amazon, and $64.99 on Solo's own website, along with a variety of other online retailers. It's backed by a five-year limited warranty to cover any defects in materials or craftsmanship, which adds some extra value to the mix. The bag only comes in two colors: black or gray.
What makes this a "hybrid briefcase," you ask? At first glance, you could mistake the Solo New York Duane Hybrid Briefcase for a simple messenger-style bag. Unzip the back compartment, however, and you'll find hidden shoulder straps that instantly transform the briefcase into a backpack. This is a clutch feature when short schleps somehow turn into short treks.
One more thing: as of this writing, the Solo New York Duane Hybrid Briefcase had an average customer rating of 4.8 (out of 150 reviews) on Solo's website, which is nothing to sneeze at.
Solo New York Duane Hybrid Briefcase design
Measuring 17 x 12.5 x 5 inches and weighing just 2.1 pounds, the Solo New York Duane Hybrid Briefcase shares roughly the same heft as the Herschel Kaslo Backpack Tech and Timbuk2 Spire Laptop Backpack 2.0. However, it's rated for 15.6-inch laptops, whereas Herschel and Timbuk2's backpacks are meant for 16- and 17-inch laptops respectively. That being said, 15-inch laptops are pretty perfect for most productivity chores, and 15-inch gaming laptops keep getting more powerful (and more mobile too).
The polyester shell is pleasantly granular to the touch; it feels more rugged than it looks, which is a good thing.There's a padded laptop sleeve in the main compartment meant for up to 15.6-inch laptop screens, a smaller sleeve for iPads or tablets, and a Velcro strap to keep both devices in place when you're rummaging around the bag. The adjustable shoulder strap can hang loose or be removed when using the bag in backpack mode; it's simple enough to unclip and stow your straps of choice.
You won't find a sternum strap on this bag, which is a bummer, but an expected compromise for any hybrid bag in this price range. The polyester material isn't weatherproof, either, so you'll want to keep it out of the elements. City-dwellers might not mind, especially if you plan on mostly using the bag indoors.
Solo New York Duane Hybrid Briefcase pockets and organization
When it comes to pockets and organization, the Solo New York Duane Hybrid Briefcase is a prime example of "you get what you pay for," which isn't necessarily a bad thing. The largest zippered compartment contains the laptop and tablet sleeves. There's also a zippered enclosure on the back to store those backpack shoulder straps when using the bag in briefcase mode. True to form, my old 15.6-inch Acer Aspire E5-575 fit snugly inside the allotted sleeve, as did my 8-inch iPad and 6-inch Kindle Paperwhite, no problem.
In front, you'll find three more zippered compartments of varying sizes, and the largest one has six organizational sleeves on the inside for Post-It notes, pens, or anything else you'd like quick access to. A built-in keychain might have been nice, but the smallest pocket was the perfect size for my daily Trek Trifecta (ie, wallet, keys, smartphone).
Herschel, Timbuk2, and Peak Design have plentiful pockets galore on the laptop backpacks I recently tested, but Solo lags behind in this regard. There simply aren't many organizational options to be found on this bag, and the ones inside the front compartment feel cheap. Again, I keep my expectations low at this price range, so I wasn't exactly surprised.
You won't find a dedicated water bottle or umbrella pocket on the Solo New York Duane Hybrid Briefcase, but in my testing, the second-largest front pocket was just the right size for a 16-ounce water flask, with room to spare. Granted, using this pocket for water bottles in backpack mode is probably a bad idea, since they'd be tipped on their sides and liable to leak.
Solo New York Duane Hybrid Briefcase adjustability and comfort
As an avid outdoorsman, I appreciate a good backpacking backpack, which usually includes a fully adjustable hip belt, sternum strap, and built-in lumbar support of some kind. Such bags are built for longer treks in the great outdoors, while hybrid-style backpacks are meant for much more casual excursions. To test out the Solo New York Duane Hybrid Briefcase, I tossed roughly ten pounds of tech inside and took it for a trek around town — switching between briefcase and backpack as I went.
In briefcase mode, I preferred carrying the bag by my side half the time. The shoulder strap is kind of rough on any exposed skin when in motion, and could use more padding on the underside.
In backpack mode (my preferred method of carry), I was pleasantly surprised at how snugly the Solo New York Duane Hybrid Briefcase fit to my back, and how comfortable the padding was overall, with good weight distribution. The backpack straps are a bit narrow for my taste, however, especially when compared to the Herschel Kaslo Backpack Tech, which offered much more padding from top to bottom.
My 6-foot-3-inch frame is on the larger side, but I recommend this laptop backpack for smaller humans, too. After using it for a few errands (including a 30-minute stroll around my neighborhood), I practically forgot my laptop was strapped firmly inside.
Solo New York Duane Hybrid Briefcase special features
The padded briefcase handles can be connected via magnetic snaps for extra security. Beyond that, you won't find much else under the hood. As I mentioned above, you can't expect too many extras in this price range — especially since the hybrid style of this bag is also the primary feature.
If you're looking for water-resistant construction, built-in keychains (or bottle openers), daisy-chain tactical webbing, luggage sleeves, or other travel-friendly goodies, you'll want to consider more premium laptop backpacks, which can cost northward of $100.
Bottom line
For budget-conscious students, on-the-go office workers, and anyone else interested in a decent laptop backpack that's also a messenger bag, the Solo New York Duane Hybrid Briefcase is a good value option. It's certainly not as rugged as other laptop backpacks on the market, but it's also more affordable, and most mobile mavericks are unlikely to be disappointed with its backpack-to-briefcase capabilities.
That being said, if you take your tech outside much, the Herschel Kaslo Backpack Tech and Timbuk2 Spire Laptop Backpack 2.0 both offer weather-resistant construction, and a wider variety of unique organizational features — not to mention sternum straps — that bely more premium price tags.
Pound for diminutive pound, the Solo New York Duane Hybrid Briefcase is an excellent budget laptop backpack that offers all the basics — no more, no less.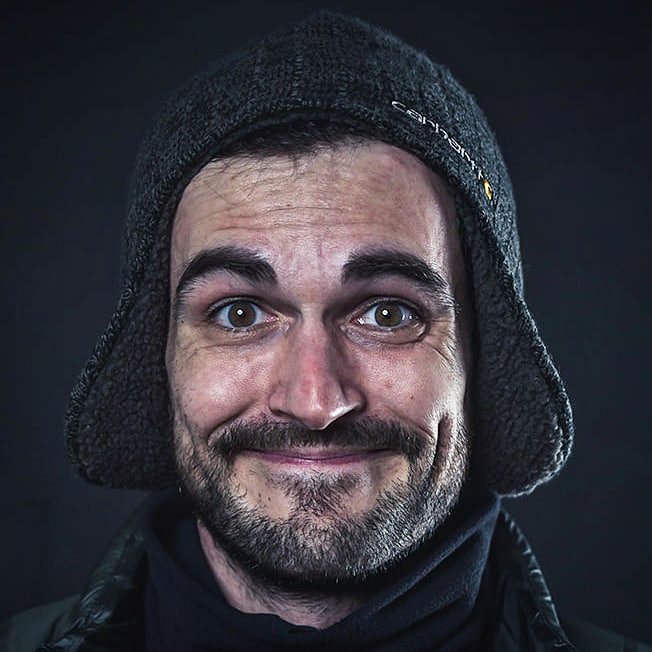 As a mild-mannered mobile tech journalist and molecular mixologist, TJ has over a decade of detail-driven storytelling under his belt. Conversely, as a seasoned outdoor athlete, he's forever fascinated by every shade of green on this beautiful planet. When TJ's not coddiwompling through New York City or the metaverse, he can be found field-testing futuristic fitness tech from his living room while crafting Dr. Seussian poetry inside a tattered moleskin.