The Lenovo ThinkPad T16 Gen 1 is a decent laptop thanks to its swift performance, long-lasting battery life and superb sound system, but its cost might be too steep to make it worthwhile.
Pros
+

Quality performance

+

Excellent battery life

+

Clear sound system

+

Satisfying keyboard

+

Decent webcam
Cons
-

A little pricey

-

Dull, dim display

-

SSD could be faster

-

Mediocre brightness
Why you can trust Laptop Mag Our expert reviewers spend hours testing and comparing products and services so you can choose the best for you. Find out more about how we test.
The Lenovo ThinkPad T16 Gen 1 is not to be scoffed at, as its performance metrics are solid while bolstered by long-lasting battery life –– which is music to the ears of mobile professionals. I was also surprised by its crisp and loud speakers. The design, while muted, is durable making it ideal for commuting and the keyboard upholds the company's reputation in that arena. It also has a pretty good webcam and a host of security features.
However, $2,099 is a bit steep for a business laptop. Especially when the display lacks color depth and brightness. And the SSD is a bit sluggish.
Surface level complaints aside, this is a good business laptop with long-lasting performance and performance that will not disappoint. Read on to see everything the Lenovo ThinkPad T16 Gen 1 can offer.
Lenovo ThinkPad T16 Gen 1 pricing and configuration options
Our model of the ThinkPad T16 has a retail price of $2,099 (it's available B&H) and is packed with an Intel Core i7-1270P processor, 16GB of RAM, 512GB of SSD storage, Intel Iris Xe Graphics and a 16-inch, 1920 x 1200 IPS display.
Lenovo has an alternate version of the ThinkPad T16 that cuts more than $1000 off the price tag. At the cost of $1,056, this model comes with an Intel Core i5-1235U processor, Intel UHD graphics, 8GB of LPDDR5 RAM, 256GB of SSD storage and a 16-inch 1920 x 1200 IPS display.
Lenovo ThinkPad T16 Gen 1 design
The ThinkPad T16's design is as exciting as any other ThinkPad, featuring its signature dark gray color coat, an embedded ThinkPad logo in the lid's corner, a plain deck with the occasional red accent in the trackpad buttons, and another ThinkPad logo in the bottom right of the deck. And of course, ThinkPads are one of the few laptops that still include a trackpoint in between the G, H and B keys.
If you like the familiarity of this design, you'll probably enjoy the way this ThinkPad looks as much as any other ThinkPad. Personally, it is far too reminiscent of the plain hardware I'd recall being assigned in middle school and high school. If I'm purchasing a personal laptop, especially one at this price, I'd prefer getting something a little sleeker or with actual personality.
I wouldn't want to spend $2,000 on a homogenous carbon copy of most ThinkPads, but if you don't care about design (or just simply like how these look), you'll get by fine with the ThinkPad T16.
The ThinkPad T16 measures 14.2 x 10.1 x 0.8 inches and weighs 4.4 pounds, making it the largest and heaviest when compared to the Samsung Galaxy Book 3 Pro (3.4 pounds, 14.0 x 9.9 x 0.5 inches) and Acer Swift 5 (2022) (2.7 pounds, 12.2 x 8.4 x 0.6 inches).
Lenovo ThinkPad T16 durability and security
The Lenovo ThinkPad T16 boasts plenty of security and durability features, including MIL-STD 810H certification, which means it has been tested under rigorous conditions throughout various environments.
Security features include a TPM 2.0 chip, which protects your laptop from cybersecurity threats, alongside a fingerprint reader on the power button. Other features include human presence detection software, a camera shutter, an IR camera and Glance by Mirametrix (which can protect your display from prying individuals through eye-tracking technology).
Lenovo ThinkPad T16 Gen 1 ports
The ThinkPad T16 has a pretty decent port selection, but you will often find one of the Thunderbolt 4 ports used up when needed to charge the laptop, which is a little inconvenient.
On the left side, there is a RJ45 port, two Thunderbolt 4 ports, an HDMI, USB 3.2 Type-A port, and an audio jack.
On the right side there's only one USB 3.2 Type A port.
Lenovo ThinkPad T16 Gen 1 display
Considering the ThinkPad T16's steep price puts it over $2,000, I was expecting the 16-inch, IPS, 1920 x 1200-pixel display to be competent. However, the screen's color depth is on a par with laptops I've tested for less than half the price. This is admittedly a business laptop, so the focus is more on performance rather than looking visually stunning, but we've seen similar laptops with a far more appealing screen.
I watched the Ant Man and the Wasp: Quantumania trailer on the ThinkPad T16 and was swiftly put off by the lack of depth. One moment has actor Paul Rudd's face looking as pale as milk as the darkness of the background appears a light gray rather than black.
Another scene has the camera coming close to actor Michelle Pfeiffer as she overlooks scenery with a complex cave structure depicting distinct blues present in the background. The laptop turned every hue into a homogenous nightmare, while swapping to my PC display completely fixes this issue, bringing the color back to her face and giving the background a deep satisfying darkness.
Swipe to scroll horizontally
DCI-P3 color gamut

| | |
| --- | --- |
| Row 0 - Cell 0 | DCI-P3 color gamut percentage |
| Lenovo ThinkPad T16 Gen 1 | 45.8% |
| Acer Swift 5 | 93.3% |
| Samsung Galaxy Book 3 Pro | 87.3% |
We measured the ThinkPad T16's display with a colorimeter, and it only covers 45.8% of the DCI-P3 color gamut, which is shockingly low when compared to the 88.1% category average. Competitors like the Samsung Galaxy Book 3 Pro (87.3%) and Acer Swift 5 (93.3%) knock it out of the park.
Swipe to scroll horizontally
Display brightness

| | |
| --- | --- |
| Row 0 - Cell 0 | Brightness |
| Lenovo ThinkPad T16 Gen 1 | 318 nits |
| Acer Swift 5 | 457 nits |
| Samsung Galaxy Book 3 Pro | 377 nits |
The Lenovo laptop didn't do much better on our brightness tests, scoring an average of 318 nits. This is pretty substantially worse than the 393-nit category average. While it wasn't as badly outclassed in this category, the Galaxy Book 3 Pro (377 nits) and Swift 5 (457 nits) do beat it.
Lenovo ThinkPad T16 Gen 1 audio
The ThinkPad T16's up-firing speakers are phenomenal, offering loud, clear audio quality whilst managing to balance the levels of each individual instrument to keep the sound dynamic and immersive.
I started testing the speakers by playing "Haunted" by Laura Les, and was immediately enraptured by the chaotic synths and percussion of the hyperpop track before Laura's jumbled screaming overpowered the sound in a balanced, satisfying way. This was perhaps an unfair track to put the ThinkPad T16 up against as its first test, but these speakers absolutely killed it, keeping the quieter hi-hats and synthesized melody intact even while the potent vocals envelop the foreground.
I moved onto "Hollywood Baby" by 100 gecs and as soon as the track opens, I was impressed by how loud the guitar in the introduction is without the sound quality faltering. It actually made me consider lowering the volume, which isn't something I've felt when testing a laptop's speaker (this is a good thing). As the song progresses, the chorus is constantly at its utmost power without a detriment to the sound and no crackling is audible.
I was equally impressed when watching the Ant-Man and the Wasp: Quantumania trailer as the voices of the narration did not sound flat, and the backing music intermingled well with the explosive sound effects.
Lenovo ThinkPad T16 Gen 1 keyboard and touchpad
The ThinkPad T16's backlit edge-to-edge full keyboard is just the right size. And of course, a staple of ThinkPad products is the trackball stashed between the G, H and B keys. I will never understand why these things exist, but the people who love them seem to really love them, so I won't complain.
I took the 10fastfingers typing test on the ThinkPad T16's keyboard and achieved 104 words per minute with 93% accuracy. That's quite a bit lower compared to the 122 words per minute and 97% accuracy I got on my mechanical keyboard. But even with these scores, I felt quite comfortable tapping away swiftly at the keys on the ThinkPad T16 thanks to their decent size.
The ThinkPad T16's top half of the trackpad isn't fully clickable, which makes it difficult to click and drag from bottom to top without deregistering the action. Outside of this issue, the trackpad is silky smooth and allows me to zoom across the screen without feeling held back by friction. There's also a left, right and middle button above the trackpad that gives the user an alternate way to click without using the trackpad, so if that's your speed, you'll love this thing.
Lenovo ThinkPad T16 Gen 1 performance
Our ThinkPad T16 features an Intel Core i7-1270P processor, 16GB of RAM and 512GB of SSD storage, which is pretty good for running many programs at once and handling severe tasks such as video and photo editing.
I had 20 YouTube tabs open alongside half a dozen Twitch pages and other tabs on Spotify, Metacritic and HDMovieTrailers, yet the laptop did not falter. I didn't notice any performance stuttering or lag, which isn't surprising considering this laptop's specs. I was especially surprised that the fan didn't kick in and everything remained completely quiet.
Swipe to scroll horizontally
Geekbench 5.4 results

| | |
| --- | --- |
| Row 0 - Cell 0 | Mutli-core score |
| Lenovo ThinkPad T16 Gen 1 | 7,068 |
| Acer Swift 5 | 9,859 |
| Samsung Galaxy Book 3 Pro | 9,746 |
During our Geekbench 5.4 overall performance test, the ThinkPad T16 managed a multi-core score of 7,815, which is moderately better than our 7,068 average. While this is definitely good performance, competitors like the Galaxy Book 3 Pro (Intel Core i5-1340P, 9,746) and Swift 5 (Intel Core i7-1260P, 9,859) are undeniably superior.
Swipe to scroll horizontally
Handbrake (Video transcoding)

| | |
| --- | --- |
| Row 0 - Cell 0 | Time (min:sec) |
| Lenovo ThinkPad T16 Gen 1 | 8:33 |
| Acer Swift 5 | 7:36 |
| Samsung Galaxy Book 3 Pro | 6:41 |
On the Handbrake video transcoding test, our Lenovo took 8 minutes and 33 seconds to convert a 4K video to 1080p. In some bizarre twist of fate, this is identical to the current 8:33 category average. Congrats, Lenovo! This laptop's transcoding performance is perfectly middling! Competitors Galaxy Book 3 Pro (6:41) and Swift 5 (7:36) dominate Lenovo's average attempts.
Swipe to scroll horizontally
File Transfer results

| | |
| --- | --- |
| Row 0 - Cell 0 | Transfer Speed MBps |
| Lenovo ThinkPad T16 Gen 1 | 825MBps |
| Acer Swift 5 | 1,673MBps |
| Samsung Galaxy Book 3 Pro | 436MBps |
The ThinkPad T16 in our file-transfer test by duplicating a 25GB multimedia file in 33 seconds at a rate of 825.4 megabytes per second. This is quite a bit slower than the category average (1,194.7MBps), but competitor Galaxy Book 3 Pro (436MBps) completely missed in this category. The Swift 5 left everything else in the dust with 1,673MBps, managing a speed more than twice our Lenovo.
Lenovo ThinkPad T16 Gen 1 battery life
The ThinkPad T16's battery life is stellar, which is great news if you plan to take this thing on the go. On the Laptop Mag battery test, which involves continuous web surfing over Wi-Fi at 150 nits of brightness, it lasted 11 hours and 46 minutes. This is nearly two hours over than the 9:54 category average. Although the Swift 5 (11:24) didn't last quite as long, it got pretty close. Unfortunately, however, the Galaxy Book Pro 3's battery life is incredibly disappointing at 6:51.
Swipe to scroll horizontally
Battery Life

| | |
| --- | --- |
| Row 0 - Cell 0 | Hours:Minutes |
| Lenovo ThinkPad T16 Gen 1 | 11:46 |
| Acer Swift 5 | 11:24 |
| Samsung Galaxy Book 3 Pro | 6:51 |
Lenovo ThinkPad T16 Gen 1 heat
The Lenovo ThinkPad T16 didn't do terribly in our heat test, which involves playing a 1080p video for 15 minutes, keeping its touchpad at a cool 76 degrees Fahrenheit. The G and H key stayed at 88 degrees, but the rear underside hit 106 degrees, which is far above our 95-degree comfort threshold.
Lenovo ThinkPad T16 Gen 1 webcam
Surprise! Surprise! The ThinkPad T16 has a 1080p camera, which instantly puts it leagues above most webcams out there. And perhaps even more shocking is that the colors actually pop, with the dark green of my shirt and deep pink of my room coming across decently. It's far from perfect, as a dedicated webcam will look way better, but this is a pretty decent alternative.
Unlike most built-in laptop webcams out there, you won't need to buy one of the best webcams out there in order to get the most out of your laptop experience.
Lenovo ThinkPad T16 Gen 1 software and warranty
The ThinkPad T16 features the bloatware you'd expect from Windows 11, but alongside it comes a slew of dedicated Lenovo and Intel software. Intel offers applications like Management and Security Status, Connectivity Performance Suite, and Graphics Command Center.
Lenovo Commercial Vantage is the company's hub congregating plenty of information and settings in one place. Here you can see the laptop's serial number, product number, warranty information, check for system updates, clean up the device, change settings for power, microphone, display and input, utilize Wi-Fi security, and scan the hardware.
The ThinkPad T16 comes with a one-year limited warranty. See how Lenovo did in our 2022 Tech Support Showdown!
Bottom line
If you need a quality productivity laptop that you can bring with you on long trips, the Lenovo Thinkpad T16 Gen 1 will absolutely satisfy you. Thanks to its 12th Gen processor and integrated graphics, the laptop delivers excellent overall performance outside of a sluggish SSD. And the excellence continues on the battery life with almost 12 hours of battery life. The speakers are impressive especially for a business system and a comfortable keyboard and a host of security features are just icing on the cake.
But for the $2,099 Lenovo is asking, I expect better from the display and the SSD. If you're looking for a system that brings those to the table with comparable battery life and performance, I recommend the Acer Swift 5 (2022). But if you're looking for solid business laptops for mobile professionals, the Lenovo ThinkPad T16 Gen 1 deserves a closer look.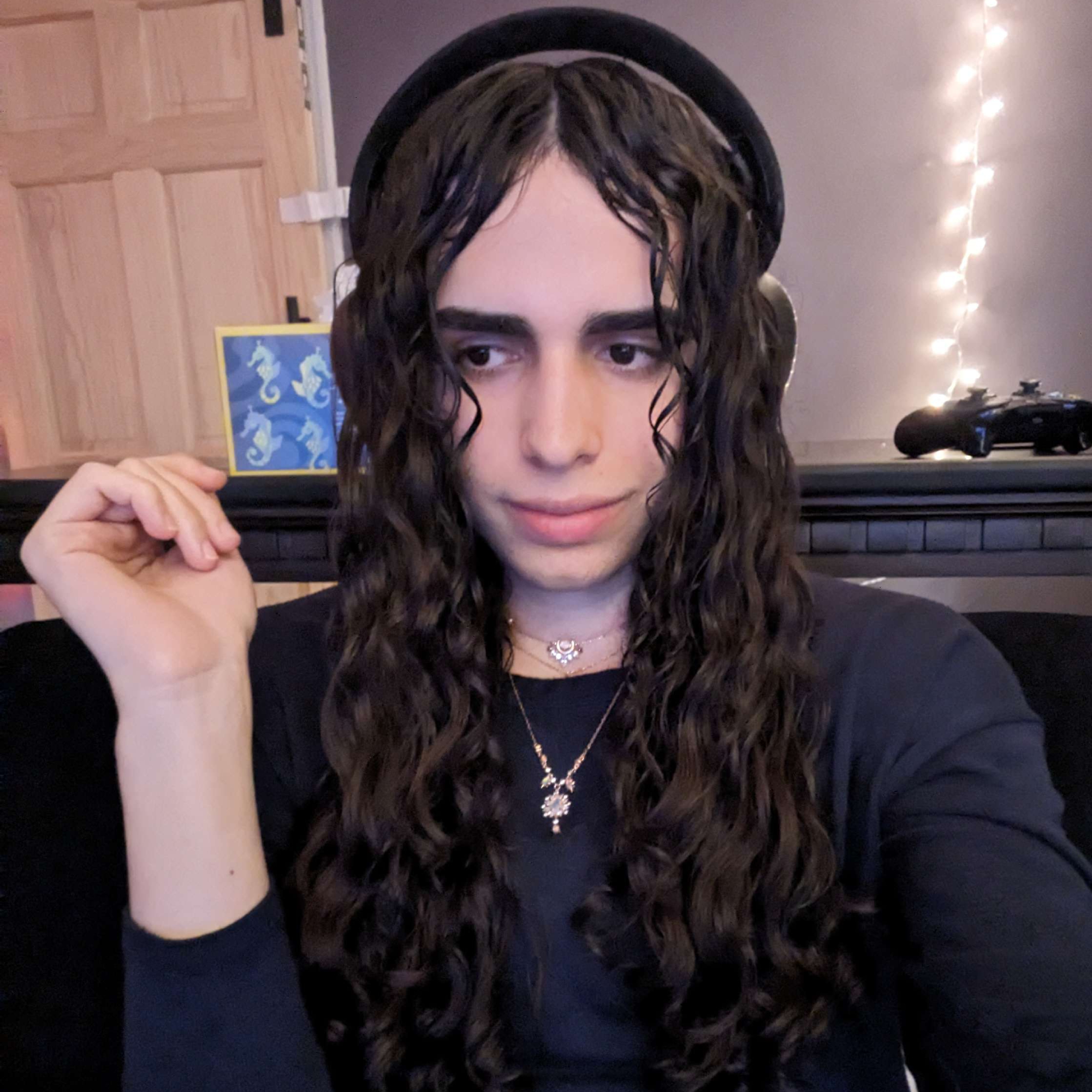 Self-described art critic and unabashedly pretentious, Momo finds joy in impassioned ramblings about her closeness to video games. She has a bachelor's degree in Journalism & Media Studies from Brooklyn College and five years of experience in entertainment journalism. Momo is a stalwart defender of the importance found in subjectivity and spends most days overwhelmed with excitement for the past, present and future of gaming. When she isn't writing or playing Dark Souls, she can be found eating chicken fettuccine alfredo and watching anime.