The Lenovo IdeaPad Flex 5 (2023) offers a decent price wrapped up in a sleek laptop, but everything under the hood is incredibly underwhelming.
Pros
+

Compelling price

+

Sleek design
Cons
-

Poor display

-

Mushy keyboard

-

Low speakers

-

Middling performance

-

Below average battery life
Why you can trust Laptop Mag Our expert reviewers spend hours testing and comparing products and services so you can choose the best for you. Find out more about how we test.
It's tough to find an affordable laptop that provides the most it can for your money, and while Lenovo IdeaPad Flex 5 tried to be that — this ain't it.
For $799, this looks like a sleek machine on the outside, but if you take a closer look you'll soon see this laptop isn't worth your time or money. From its poor display and mushy keyboard to its middling performance and below average battery life, the Flex 5 can't keep up with its competitors. It has certainly fell from grace since its 2022 outing.
I cannot recommend the Lenovo IdeaPad Flex 5 for our best laptops or best laptops under $1,000 pages, let alone recommend purchasing it at all.
Lenovo IdeaPad Flex 5 (2023) price and configurations
Lenovo IdeaPad Flex 5 (2023) specs
Price: $799
CPU: Intel Core i5-1335U
GPU: Intel Iris Xe Graphics
RAM: 16GB
Storage: 512GB SSD
Display: 14-inch, 1200p
Battery: 8:22
Size: 12.3 x 8.85 x 0.7 inches
Weight: 3.4 pounds
Oh boy, it was a journey to find the model of the Lenovo IdeaPad Flex 5 we reviewed. It costs $799 (on sale for $699 at the time of writing) and comes with an Intel Core i5-1335U processor, 16GB of RAM, a 512GB SSD, and a 14-inch 1200p display. I found this version is available only at Costco.
However, there are other models available elsewhere. There's a $605 version on Lenovo's website that drops down to 8GB of RAM. There's also an AMD version that costs $829 at Lenovo, which comes with 8GB of RAM as well and a AMD Ryzen 5 7530U processor.
If you're looking for a laptop even more affordable, check out our best cheap laptops page.
Lenovo IdeaPad Flex 5 (2023) design
One thing I like about the IdeaPad Flex 5 is that it doesn't look cheap. Instead of the usual black or silver, the Flex 5 sports Lenovo's Abyss Blue color over its metal hood. That's complemented by its curved edges and neat Lenovo stamp on the top left corner.
The interior shifts to a plastic deck and an awkward-looking gray keyboard — it should have been black. There's a decent-sized touchpad, and a fingerprint reader on the right side. Surrounding the keyboard are top-firing speakers. The display sports relatively thin bezels, but the top has a lip for the webcam.
This is a 2-in-1, so the Flex can literally flex all the way up to 360 degrees, which offers tent and tablet positions for you to experiment with.
At 3.4 pounds and 12.3 x 8.85 x 0.7 inches, the Flex 5 doesn't get much slimmer or thinner compared with the competition. Except for the 16-inch Lenovo Yoga 7i (Gen 8) (4.5 pounds, 14.3 x 9.8 x 0.7 inches), the Acer Swift Go 14 (2.9 pounds, 12.3 x 8.6 x 0.6 inches) and Asus ZenBook 14 OLED (3.1 pounds, 12.4 x 8.7 x 0.7 inches) are lighter and not as wide as the Flex 5.
Lenovo IdeaPad Flex 5 (2023) ports
There's a decent number of ports onboard the Lenovo IdeaPad Flex 5.
If we look to the left, we see the power jack, an HDMI port, one Thunderbolt 4 port, and a headphone jack, whereas the right side holds room for two USB Type-A ports, an SD card slot, and the power button.
Find yourself in need of more ports? Check out our best USB Type-C hubs and best laptop docking stations pages.
Lenovo IdeaPad Flex 5 (2023) display
Oof. Even for a sub-$1,000 laptop, the Lenovo IdeaPad Flex 5's 14-inch, 1920 x 1200 display performed poorly all around.
I watched Dimension 20's A Court of Fey & Flowers, and the greenery that made up the set was dull and muted. When the background switched to a dimly lit scenic view, it felt like I was watching the show in battery-saver mode, which was made all the worse by its glossy panel. Despite that, the panel was sharp enough to capture the details in Aabria Iyengar's lovely lashes.
According to our colorimeter, the Lenovo IdeaPad Flex 5 covered a measly 42.2% of the DCI-P3 color gamut, which is less than half of the mainstream laptop average (91.8%). The Yoga 7i (45.8%), Swift Go 14 (175.7%), and ZenBook 14 (95.6%) destroyed the IdeaPad.
At 288 nits of brightness, IdeaPad Flex 5 could not get past the 341-nit average. It did best the Yoga 7i (267 nits), but couldn't get near the Swift Go 14 (395 nits) and ZenBook 14 (375 nits).
Lenovo IdeaPad Flex 5 (2023) keyboard and touchpad
Typing away on the Lenovo IdeaPad Flex 5 felt weird — the keys were shallow and mushy, and not at all satisfying to use.
However, I hit 83 words per minute on the 10fastfingers.com typing test, which is above my 78-wpm average. The keys were well-spaced, like most Lenovo keyboards, which is likely why I did well. But I didn't like it.
The 4.9 x 2.9-inch touchpad is smooth, but offers shallow clicks, like the rest of the laptop. However, Windows gestures like two-finger scrolling and three-finger tabbing worked fine.
Lenovo IdeaPad Flex 5 (2023) audio
I love top-firing speakers, but not the ones in the IdeaPad Flex 5. The audio was low and hollow, and the only compliment I can pay it is that it was audible.
I listened to Honey Revenge's "Airhead," and the opening guitar sounded a bit distorted. When the vocals took over, they were clear, but the guitar in the background remained noisy, if not more hollow. The percussion was low and couldn't catch a bass. The instruments were distinguishable from one another, but overall, the sound was low and unfulfilling.
While Lenovo packs in the Dolby Access app, with settings for Movies, Music and Games, there's not much more that the app can do to help the audio.
Lenovo IdeaPad Flex 5 (2023) performance
Tucked in the chassis of the Lenovo IdeaPad Flex 5 lies an Intel Core i5-1335U with 16GB of RAM. It had no trouble working through a couple dozen Google Chrome tabs and a handful of YouTube videos.
On the Geekbench 5.5 overall performance test, the IdeaPad Flex 5 scored 8,440, which doesn't quite make the mainstream laptop average (9,064). It faltered against the Yoga 7i's Core i7-1355U (8,663), the Swift Go 14's Core i7-13700H (11,815), and the ZenBook 14's Core i5-1240P (8,590) processors.
The IdeaPad Flex 5 transcoded a 4K video to 1080p in 11 minutes and 41 seconds, once again dropping short of the category average (8:10). It fell into last place against the Yoga 7i (10:12), Swift Go 14 (5:35), and ZenBook 14 (8:40).
Swipe to scroll horizontally
Benchmarks

| | | | |
| --- | --- | --- | --- |
| Row 0 - Cell 0 | Geekbench (score) | HandBrake (time - lower is better) | SSD (MBps) |
| Flex | 8,440 | 11:41 | 788 |
| Yoga | 8,663 | 10:12 | 1,380 |
| Swift | 11,815 | 5:35 | 1,481 |
| ZenBook | 8,590 | 8:40 | 246 |
Lenovo's 512GB SSD sports a transfer rate of 788 megabytes per second, which isn't too far from the average mainstream laptop (833 MBps). It crushed the ZenBook 14's 256GB SSD (246 MBps), but it got nowhere near the 512GB SSDs in the Yoga 7 (1,380 MBps) and the Swift Go 14 (1,481 MBps).
Lenovo IdeaPad Flex 5 (2023) graphics
The Flex 5 isn't offering anything special in terms of graphics, sticking with its standard Intel Iris Xe Graphics chip just like its competitors.
Yet, it somehow ended up last again on the 3DMark Fire Strike synthetics graphics benchmark. The IdeaPad Flex 5 scored 3,936, slowing down against the average mainstream laptop (5,073) as well as the Yoga 7i (5,027), Swift Go 14 (5,533), and ZenBook 14 (4,048).
On the Sid Meier's Civilization VI: Gathering Storm (Medium, 1080p) benchmark, however, it scored 28 frames per second, which might not be playable (30-fps), but it averaged better than the Yoga 7i (25 fps), Swift Go 14 (27 fps), and ZenBook 14 (21 fps).
Lenovo IdeaPad Flex 5 (2023) battery life
It could be worse, but it could be better. The Lenovo IdeaPad Flex 5 lasted 8 hours and 22 minutes on the Laptop Mag battery test, falling below the mainstream laptop average (9:54). It survived the Swift Go 14 (8:05), but died before it could see the Yoga 7i (12:04) and ZenBook 14 (10:52) succeed.
Last year's model lasted 14 hours and 16 minutes. A massive step down.
Lenovo IdeaPad Flex 5 (2023) webcam
I recommend the IdeaPad Flex 5's 1080p webcam if you feel like being humbled.
The colorful posters that adorned the wall behind me were muted and faded, like I threw them in the washing machine for a dozen cycles. In terms of contrast — no, the window behind me was washed out and begging for help. Meanwhile, my face looked like a grainy mess. I recommend picking up one of our best webcams.
Lenovo IdeaPad Flex 5 (2023) heat
Poetry — the IdeaPad Flex 5's lack of power helps it remain relatively cool. It measured 98 degrees Fahrenheit on the underside, which is just slightly above our 95-degree comfort threshold. Meanwhile, the center of the keyboard and touchpad reach 93 and 80 degrees, respectively. The hottest that the machine got was 101 degrees on the underside, near the hinge.
Lenovo IdeaPad Flex 5 (2023) software and warranty
If you've ever had a Lenovo laptop, you know that the company packs all of its useful systems in the Lenovo Vantage app. This lets you obtain information about your system and warranty, and lets you adjust settings for power, audio, display and more.
There's some bloatware onboard, like Spotify, WhatsApp, and Solitaire.
The IdeaPad Flex 5 has a one-year limited warranty. See how Lenovo performed on our Tech Support Showdown and Best and Worst Brands ranking.
Bottom line
The Lenovo IdeaPad Flex 5 falters in more ways than one. Despite its affordable price and its neat design, everything under and around the hood found itself way below the quality we expect from a laptop at this price.
For example, the Asus Zenbook 14 (Q409ZA) OLED is $749 and offers a bright, sharp display, better battery life, and better performance despite its lacking components.
We cannot in good conscience recommend purchasing the Lenovo IdeaPad Flex 5. There are better options out there for better prices.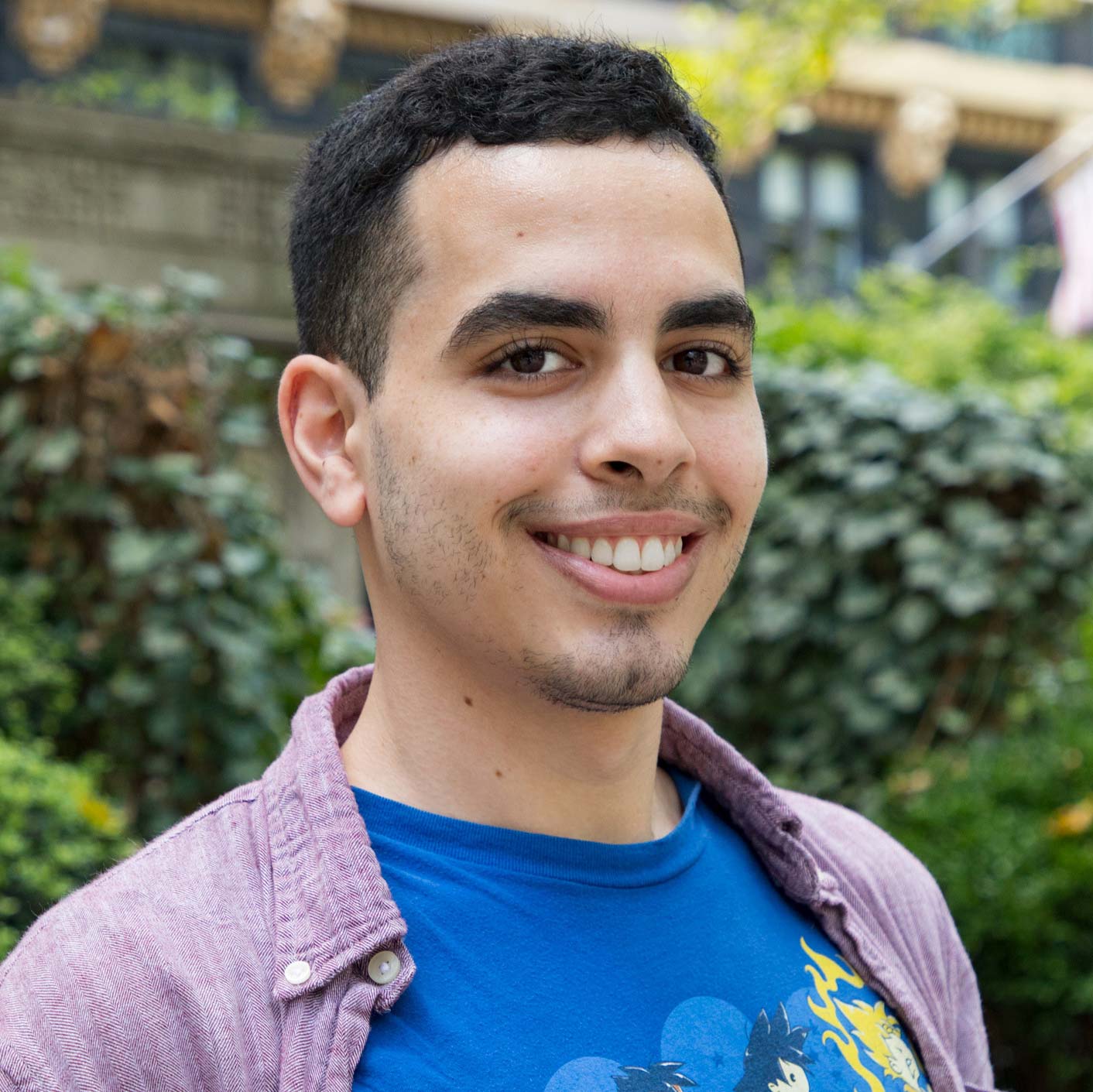 Rami Tabari is an Editor for Laptop Mag. He reviews every shape and form of a laptop as well as all sorts of cool tech. You can find him sitting at his desk surrounded by a hoarder's dream of laptops, and when he navigates his way out to civilization, you can catch him watching really bad anime or playing some kind of painfully difficult game. He's the best at every game and he just doesn't lose. That's why you'll occasionally catch his byline attached to the latest Souls-like challenge.