The HyperX Cloud III Wireless is the new hotness on the wireless gaming headset block, offering incredible comfort and dashing performance with 120 hours of battery life.
Pros
+

Classic design

+

Incredible comfort

+

Excellent gaming and music performance

+

DTS:X license

+

Great battery life
Cons
-

Spatial sound software should be built-in
Why you can trust Laptop Mag Our expert reviewers spend hours testing and comparing products and services so you can choose the best for you. Find out more about how we test.
What's better than the HyperX Cloud III? Well, the HyperX Cloud III Wireless, of course. Cut the cords on any headset and you immediately make it more alluring — but is it working for HyperX?
For $169 (a $70 increase from wired), the HyperX Cloud III Wireless comes back with the same everything — design, comfort, performance, and spatial sound stage — but it cuts its strings and offers up a wonderfully long-lasting battery. However, it comes with the same problem — the virtual surround sound is available only on PC — and a new one — Xbox Series X is out (blame Xbox for that one).
However, if you find yourself on any platform that accepts 2.4GHz wireless connectivity, the HyperX Cloud III Wireless easily ranks amongst the best gaming headsets.
HyperX Cloud III Wireless price and configurations
The HyperX Cloud III Wireless gaming headset that I reviewed costs $169 and comes in the Black-Red palette. You can also purchase it in Black.
An additional $70 makes the lovely HyperX Cloud III a wireless headset. Is that worth it? Well, it's certainly competitive with the SteelSeries Arctis Nova 7 Wireless, which is actually slightly more expensive, at $179. I would do anything to make my favorite headset wireless, but keep in mind that you're cutting out wired-use cases, like with the Xbox Series X.
This headset comes with a two-year limited warranty.
HyperX Cloud III Wireless design
Like with the wired HyperX Cloud III, the Wireless model commits to the classic design of its predecessors. The oval-shaped cups sport an anodized black chassis accompanied by red HyperX logos. Meanwhile, a pair of black leatherette cushions line the interior.
At the bottom of the cups lies an array of I/O. On the left cup, there's the microphone input, a USB Type-C port for charging, the power button, and the mute button. Meanwhile, the right cup is home only to the volume rocker.
Connecting the cups and the headband are a pair of red metal two-pronged forks. They're all attached to a swivel, so the headset can adjust its angle, but you cannot rotate them like other headphones. The red metal pieces feature notches on the interior to indicate the height.
A thick piece of leatherette material with the HyperX logo wraps the headband nice and tight. For better or worse, nothing has changed about the HyperX headset design in the past several years. I imagine the company will stick with it until it finds a functional reason to change. (But it couldn't hurt to make something look cool for the sake of style.)
In the box, you'll find a male USB Type-C connector — it's already attached to a female USB Type-C to male USB Type-A adapter, a USB Type-C charging cable, and a cloth bag to carry the headset in. Then there's the microphone, which just plugs into the headset itself.
HyperX Cloud III Wireless comfort
I love wearing the HyperX Cloud III Wireless the same way I loved wearing the HyperX Cloud III — that's because they're the same. Well, actually, no. The Wireless is better because I don't have to juggle a cord trying to choke me out or tear my headset off by getting caught on something.
Dressed in soft leatherette, the cups nestle in over my ears and roll a nat 20 on stealth for going unnoticed. It's snug, but not tight and offers a little wiggle room for adjustments.
The headband is stuffed with HyperX's proprietary memory foam, which is as cozy as it is thick. However, like with the wired version, I noticed that some of the notches aren't as tight as others when adjusting the headset. In fact, both sides slide up and down past the notches with little effort if the headset is angled a certain way. And if you angle it in another direction, the notches are tight again. It's a bit flimsy in that department, but the headset has an incredible range of fits.
The HyperX Cloud III Wireless weighs 330 grams or 11.6 ounces, which is heavier than its wired sibling, measuring 11.2 ounces. It's still lighter than both the Alienware AW720H (12.3 ounces) and the SteelSeries Arctis 7P+ (12.9 ounces). I wore the HyperX Cloud III Wireless all day through work and through my crusade against the Crimson Prince in Remnant 2.
HyperX Cloud III Wireless gaming performance
With dynamic 53mm with Neodymium-magnet drivers and DTS:X Spatial Audio, the HyperX Cloud III Wireless crushed it again.
I challenged the Crimson Prince yet again in Remnant 2, this time seeking his crown, and the explosive orchestra hit every note it needed to fully immerse me in this battle. My bow and arrows snapped with an intense impact each time I nailed him in the head. And when I went for the killing blow with the Assassin's Dagger, a meaty slash overtook my aural senses.
In my replay of The Last of Us Part II, I navigated through the desolate cityscape of Seattle and the audio captured the subtle moistness in each step I took on the wet payment. I started popping off fools with my silencer, and each round was thick and vibrant — I'm honestly surprised no one heard it (maybe because they weren't wearing the Cloud III). When Dina and Ellie discuss the best route to the TV station, their dialogue was crisp and clear.
I am playing through Sea of Stars for my upcoming review (I'll cover the demo area only here), and the mysterious music in the Wizard's abandoned lab was enchanting thanks to the snappy percussion and the bright wind instruments. When I used my Moonarang skill, the deflection of the moon was satisfyingly poppy. And when I hurled an enemy across the field, the landing produced that thick pixel sound of success.
HyperX Cloud III Wireless music performance
The HyperX Cloud III Wireless performed well enough on the music front despite not being tuned for it.
I listened to "God Is A Freak" by Peach PRC, and the vocals were clear, but not as crisp as I would've liked. The echoey guitar was bright and melodic while the percussion was distinguishable, but lacked the bass to bring it forward.
In Iniko's "Jericho," the soft synthetic beats elevated the vocals with each note, making it sound more rich. The thicker percussion actually rumbled the headset, which was pleasantly surprising — even the background vocals were more noticeable than usual.
Liza Anne's "I Love You, But I Need Another Year" came in with its hypnotic guitar riff as the vocals carried in the rhythmic drum beats, each separate enough for my ears to appreciate. It didn't sound as full as I would have hoped, but the treble and bass mixed well enough.
HyperX Cloud III Wireless microphone
Like its wired sibling, the HyperX's noise-canceling microphone with a built-in mesh filter is still one of the best I've used.
When I hopped on to play Remnant 2 with Laptop Mag's Momo Tabari, she immediately noticed how low my voice was — but after turning me up, she commented on how much better I sounded versus my usual driver, the SteelSeries Arctis 7P+. There was very little background noise — she couldn't even hear Ms. Rachel in the background (my daughter needs her TV time just like baba).
I wouldn't go recording podcasts with it, but it's a solid microphone. Need a professional one? Check out our best USB microphones page.
HyperX Cloud III Wireless features
The HyperX Cloud III is compatible with every modern console except the Xbox Series X (sigh). It features USB Type-A, and USB Type-C wireless connectivity. You can plug into your smartphone, PC, PS5, and Nintendo Switch.
The key software you're going to want to download is DTS Sound Unbound, which'll unlock the DTS:X audio for the headset, but this only works on PC, so my complaints remain similar to the wired version. DTS:X sets everything up for you, so all you need to select is whether you want balanced or spacious audio. You'll find some EQ settings in the HyperX NGENUITY app, but this app is buggy and slow. I wish that Spatial Audio and EQ settings were built into the Cloud III, so you could experience it on all devices.
According to HyperX, the Cloud III can last up to 120 hours on a single charge (it was tested at 50% volume). This seems pretty accurate, as I've seen only a 10% decrease in battery life after using it for around 10 hours. I was using it above 50% volume, but that battery life is way higher than some modern alternatives like the aforementioned Arctis Nova 7 Wireless, offering only 38 hours in comparison. HyperX also claims that you can fully charge the headset in 4.5 hours.
This is a weird compliment — but I love the voice in the headset. You know, the one that tells you what the battery life is and when the headset is connected. It doesn't sound robotic like the typical ones do. It just sounds like a real person talking to me. I imagine the company hired a voice actor for it. The voice is feminine, soft, and casual.
Bottom line
Wireless gaming headsets can get pricey, and the HyperX Cloud III Wireless is no exception, but if you have the extra coin to spend, then it's so worth it. Ever since I went wireless, I could never go back — and if you have stuck to wired headsets, I promise you'll feel the same.
The only reason why I wouldn't recommend purchasing the HyperX Cloud III Wireless is if you have an Xbox Series X — it will not work, so you're better off getting something like the Arctis Nova 7X Wireless.
Overall, the HyperX Cloud III Wireless excels in performance, comfort, and having a good ol' time without cables tying it down.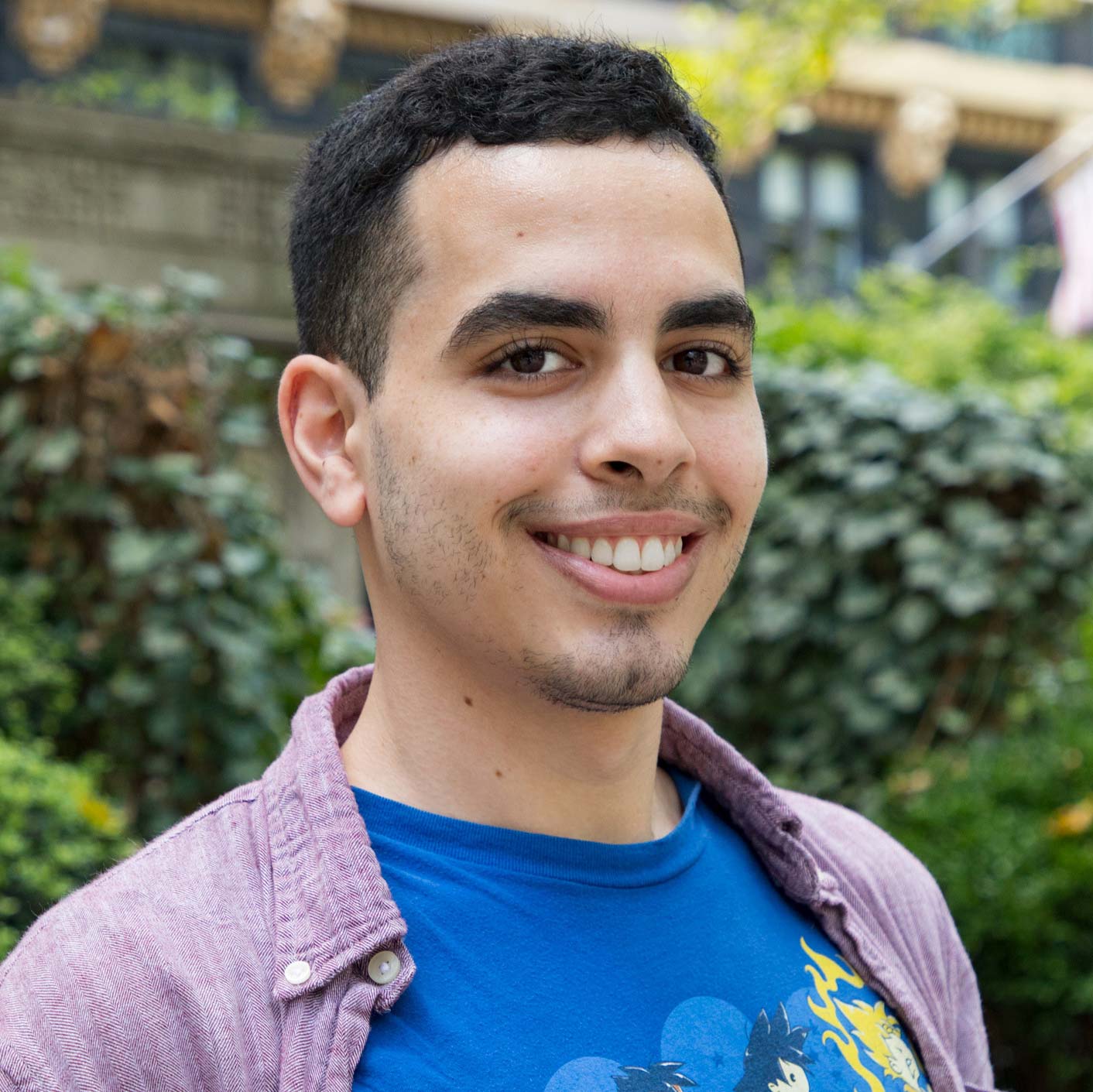 Rami Tabari is an Editor for Laptop Mag. He reviews every shape and form of a laptop as well as all sorts of cool tech. You can find him sitting at his desk surrounded by a hoarder's dream of laptops, and when he navigates his way out to civilization, you can catch him watching really bad anime or playing some kind of painfully difficult game. He's the best at every game and he just doesn't lose. That's why you'll occasionally catch his byline attached to the latest Souls-like challenge.