The HyperX Cloud III is an amazing gaming headset that'll give you everything you need and more for just under $100.
Pros
+

Classic design

+

Incredible comfort

+

Excellent gaming and music performance

+

DTS:X license

+

Works with every platform
Cons
-

Spatial sound software should be built-in
Why you can trust Laptop Mag Our expert reviewers spend hours testing and comparing products and services so you can choose the best for you. Find out more about how we test.
Baba is here — the HyperX Cloud III has finally made its debut after eight long years following the HyperX Cloud II's release. So what's new? Is it better? Worse? Gods forbid different? Yes, yes, and yes.
For just $99, the HyperX Cloud III offers its iconic design, incredible comfort, excellent gaming audio, a spatial sound stage, and it works with every modern platform. It's a little more modern, but is there anything wrong with it? Well — kind of. That virtual surround sound is baked into PC software as opposed to an onboard physical device, so you're losing that great audio depending on where you play.
However, that does not take away from the fact that the HyperX Cloud III is the best gaming headset under $100.
HyperX Cloud III price and configurations
The HyperX Cloud III gaming headset that I reviewed costs $99 and comes in the Black-Red palette. You can also purchase it in just Black.
If the Cloud III was any pricier, I would've been upset, but it just barely stays in the double digits — although let's be honest, you're probably paying $110 once taxes come in. It's tough for me to consider purchasing a wired gaming headset above $100, but HyperX just teeters on that line.
This headset comes with a two-year limited warranty.
HyperX Cloud III design
If you know HyperX, you can probably imagine what the Cloud III looks like without any visual aid. The outer cups are oval shaped, featuring an anodized black chassis with red HyperX logos stamped at the center. The interior sports a pair of black leatherette cushions.
Closing out the oval loop are ports at the bottom. On the left cup, there's the microphone input, wired-in AUX cable, and the mute button. Meanwhile, the only thing you'll find on the right cup is the volume rocker.
A red metal two-pronged fork connects to the cups, which connect to the headband. Since it's attached on a swivel, there's some wiggle room, but the cups do not turn 90 degrees like some other headphones. That red metal piece is also what you'll use to slide the headband for adjustment. There's even notches on the interior to indicate the height.
The headband itself is a thick piece of leatherette material with the HyperX logo slapped on top. Most premium gaming headsets either go for the ski goggle strap or the thick leatherette headband — I prefer the latter as far as design goes. Who wants a piece of material dangling on your headset?
In the box, you'll find a female AUX to male USB Type-C connector — it's already attached to a female USB Type-C to male USB Type-A adapter. Then there's the microphone, which just plugs into the headset itself.
HyperX Cloud III comfort
Oh, I'm sorry! Are you talking to me? I can't hear you because I'm in a CLOUD. Muhaha! Okay, but seriously, the HyperX Cloud III is super comfortable.
The ear cushions are dressed in soft leatherette that cozies up over my ears and makes me feel like falling asleep. It's not a super tight fit, either, but it's just snug enough to feel secure on my head without giving me a headache.
HyperX's proprietary memory foam in the headband is cushy and barely noticeable, which is exactly what you want from a headband. When adjusting the headset, I noticed that some of the notches aren't as tight as others, so the headset might slide from one to two notches by simply putting it on, but this doesn't happen often. Plus, the headset has an incredible range of fits.
The HyperX Cloud III weighs 318 grams, or 11.2 ounces, which is lighter than both the Alienware AW720H (12.3 ounces) and the SteelSeries Arctis 7P+ (12.9 ounces). I wore the HyperX Cloud III all day through work and through HELL in Diablo IV.
HyperX Cloud III gaming performance
With dynamic 53mm with Neodymium-magnet drivers and DTS:X Spatial Audio, the HyperX Cloud III blew away my expectations.
I ran across the Fractured Peaks (yes, I'm still there, leave me alone) in Diablo IV, and combined my Charged Bolts attack with the Fireball passive ability to make enemies go boom. I can not imagine a more satisfying sound than the popcorn-like effect that the Cloud III produced when demons popped off. Every skill, from my Arc Lash to my Teleport, sounded full and encompassing.
I've been playing lots of Genshin Impact recently, so jumping into Sumeru was a dream — the woodwind instruments lulled me into the world just before I had to crack down on some mushroom boss. The arrows I fired at the boss were sharp and piercing, in an impactful way as opposed to shrill. The middle-eastern-esque music playing in the background was a bop.
I also played some Call of Duty Warzone 2, immediately getting caught in a building and assassinating my foe with a meaty hack from my blade. Gunshots were thick and bassy — I could even hear where people were firing from around the corner of the street I was on. When explosions were popping off, they were bombastic and satisfying.
HyperX Cloud III music performance
With your average gaming headset, usually music gets lost in the background, but HyperX Cloud III is my new favorite way to listen to music.
The first track that I popped off was SKYLAR's "Hair Tie." The opening vocals and bass guitar blended so well together; I didn't even really notice the bass before I listened to it on the Cloud III. The vocals were crisp and rhythmic, hitting each beat with enough treble to keep my heading bobbing.
I was transported back to my grungy days with Breaking Benjamin's "Breath," which opens with some melodic strumming followed by a majestic guitar riff — all wonderfully recreated by the Cloud III. When the vocals and drums kicked in, they completed each other in between beats and breaths — heh. No, but yeah… it sounded rich and clear.
Pleasantly echoey vocals introduce us to Dream State's "Primrose," which follows up with some intense electric guitar and percussion combos. There were some synths as well, but when that mixed with the guitar, percussion, and vocals, everything started to get a little muddled. It didn't sound as full and wide as the other songs, but overall it was solid.
HyperX Cloud III microphone
HyperX's noise-canceling microphone with a built-in mesh filter is one of the best I've seen (heard) in a gaming headset at this price (although, that's not saying much — gaming headset mics are bad).
In my test recording, my voice came off clear, but maybe not too crisp. But there was very little background noise, even when I was playing TikTok videos on my phone. My voice was audible even at my most quiet, but it did peak when I exclaimed nonsense as one tends to do while playing video games.
I wouldn't go recording podcasts with it, but it's a solid microphone. Need a professional one? Check out our best USB microphones page.
HyperX Cloud III features
The HyperX Cloud III is compatible with every modern console. It features AUX, USB Type-A, and USB Type-C connectivity. You can plug into your smartphone, PC, PS5, Nintendo Switch, and Xbox Series X.
The key software you're going to want to download is DTS Sound Unbound, which'll unlock the DTS:X audio for the headset, but this only works on PC. There's good and bad with this software. Good — DTS:X sets everything up for you; all you need to select is whether you want balanced or spacious audio. Bad — there are no EQ settings. However, you'll find some EQ settings in the HyperX NGENUITY app — I really don't like this app, though, as my experience with it was buggy and slow (it even froze my PC once).
My only problem with the spatial-sound solution is that the previous HyperX Cloud II had the software built into a little adapter with the headset. I wish that were with the case for the Cloud III, so you could experience it on all devices.
Bottom line
If you're not looking to go over triple digits on your gaming headset, the HyperX Cloud III is your best bet (not including taxes). Seriously, it's tough to go wrong with this baby — it's an excellent companion for every modern platform thanks to its killer audio and sublime comfort.
However, if you don't want to be tied down, we recommend picking up a wireless gaming headset like SteelSeries Arctis 7P+, but keep in mind that you will be paying around $50 more.
Don't mind the wire? HyperX Cloud III is the best gaming headset at this price.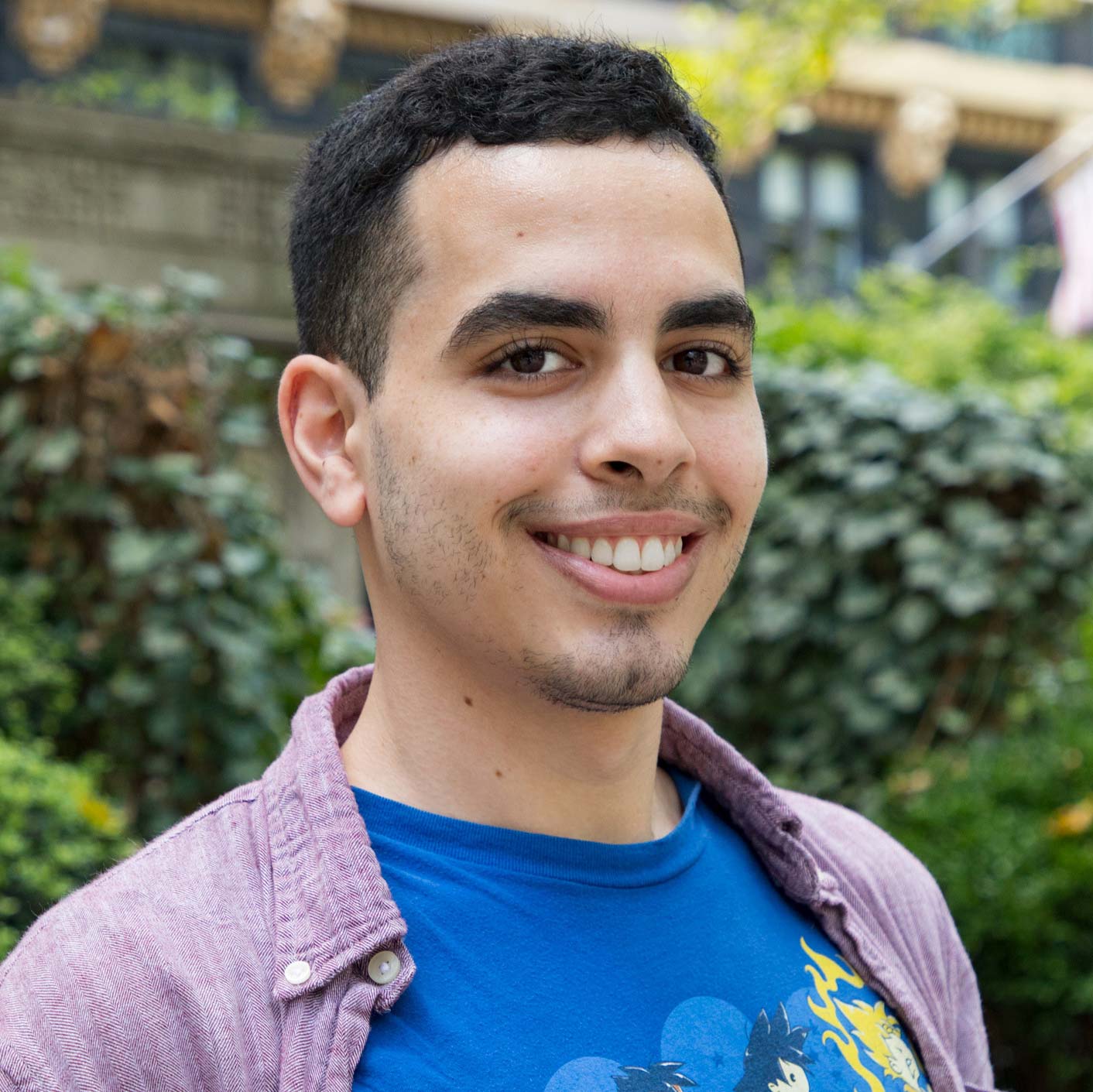 Rami Tabari is an Editor for Laptop Mag. He reviews every shape and form of a laptop as well as all sorts of cool tech. You can find him sitting at his desk surrounded by a hoarder's dream of laptops, and when he navigates his way out to civilization, you can catch him watching really bad anime or playing some kind of painfully difficult game. He's the best at every game and he just doesn't lose. That's why you'll occasionally catch his byline attached to the latest Souls-like challenge.