The HP Laptop 17 has a decent sound system behind it, but it's subpar in color depth, brightness and processor performance. If the laptop didn't look as ugly and feel as cheap as it does, it might be more appealing, but there's not much to praise otherwise.
Pros
+

Inexpensive

+

Solid speakers
Cons
-

Poor color depth and brightness

-

Middling performance

-

Dirty-looking exterior

-

Trackpad feels cheap
Why you can trust Laptop Mag Our expert reviewers spend hours testing and comparing products and services so you can choose the best for you. Find out more about how we test.
The HP Laptop 17 is an inexpensive productivity laptop that makes plenty of sacrifices for the sake of its price. But even when considering its balance between cost and quality, it does not stand out amidst others in its price range.
The mediocre performance metrics could certainly be worse, but when looking at other products with similar specs, it becomes obvious that the HP Laptop 17 isn't remotely worth it. And including the abysmally designed exterior, unimpressive display and awkward trackpad, this isn't a good product.
I was impressed by its speaker system delivering loud and clear sound, but beyond that, I would never suggest someone spend $649.99 on it.
HP Laptop 17 price and configurations
The HP Laptop 17 comes with an AMD Ryzen 5 5625U processor, integrated AMD Radeon graphics, 8GB of DDR4 RAM, 256GB of SSD storage and a 17.3-inch, 1920 x 1080-pixel IPS display. It currently costs $649.99 on HP's website and is only available in Jet Black.
While our model is the cheapest, other versions are available featuring up to 512GB SSD, 16GB of RAM and an AMD Ryzen 7 or 12th Gen Intel i7 processor. One model even includes 1TB of additional HDD storage.
HP Laptop 17 design
The HP laptop 17's lid features the typical HP logo in the center plastered against a black plastic design. The texture is a little unique, though, reminiscent of those white steel floors you'd see in warehouses. It's essentially a ton of tiny pluses engraved into the laptop, giving a bumpy, yet satisfying feel when gliding your fingers across it.
Lifting the lid reveals a basic deck featuring the aforementioned texture with no flair outside of the AMD stickers at the right side. But I was shocked at how dirty the deck was; tons of white specs were all over the place, and as I tried to blow them off, I had a sudden realization.
Those aren't specs aren't of dust or dirt. The presence of those little white spots is intentional, but they're too small and infrequent to look like anything other than potato chip crumbs. You won't notice it if you're not paying attention, but when looking directly at the deck, it is a baffling design choice.
The HP Laptop 17 weighs 4.6 pounds and measures 15.78 x 10.15 x 0.81 inches, mostly due to its 17-inch display. The Acer Swift 3 (12.7 x 8.4 x 0.6 inches, 2.6 pounds) is the lightest of the bunch, while the Dell Inspiron 16 2-in-1 (14.1 x 9.9 x 0.7 inches, 4.6 pounds) is smaller but with a similar weight.
HP Laptop 17 ports
For such a large notebook, HP Laptop 17 is lacking in the port department.
On the left, there is a USB Type-C, USB Type-A, headphone jack and HDMI 1.4 port.
On the right side, there's a single USB Type-A port. It would be nice if there was an additional USB Type-C port alongside an SD card slot.
HP Laptop 17 display
The HP Laptop's 17-inch, 1920 x 1080-pixel display is far larger than one might expect for a laptop of its price, but size isn't everything. Boasting terrible color depth and a dim image, this laptop proves that bigger isn't necessarily better.
I watched the trailer for Knock at the Cabin on the HP Laptop 17, and was disappointed by how dim the forest appeared among its tall trees and luscious green bushes. I initially thought the brightness levels were below maximum, but its surprisingly dark display was already at its peak. I also wasn't impressed by its color depth, as it looked artificial at nearly every point in the trailer, with the home's interior appearing muddy even when looking directly at the blue curtains and pillows.
Swipe to scroll horizontally
Display brightness

| | |
| --- | --- |
| Row 0 - Cell 0 | Display Brightness Average (Nits) |
| HP Laptop 17 | 237 nits |
| Acer Swift 3 | 300 nits |
| Dell Inspiron 16 | 307 nits |
The HP Laptop 17 did as poorly as expected on our brightness tests, managing an average of 237 nits. Compared to the 340-nit category average, this is pretty abysmal. Even put up against its competitors, the Swift 3 (300 nits) and Inspiron 16 (307 nits) both have it beat.
Swipe to scroll horizontally
DCI-P3 color gamut

| | |
| --- | --- |
| Row 0 - Cell 0 | DCI-P3 color gamut percentage |
| HP Laptop 17 | 48.2% |
| Acer Swift 3 | 72.9% |
| Dell Inspiron 16 | 69.5% |
The laptop didn't do much better in our color tests, reproducing only 48.2% of the DCI-P3 color gamut. This is subpar when compared to the Inspiron 16 (69.5%) and Swift 3 (72.9%), but the category average (96.6%) absolutely demolishes it.
HP Laptop 17 keyboard and touchpad
The HP Laptop 17 features a simple full keyboard with a num pad, and while its size is something I usually adore, typing on it doesn't feel great. The aforementioned texture embedded in the deck and lid felt nice when gliding my fingers across it, but having to type with that sensation against my palms is uncomfortable. There's also no backlighting for the keys themselves, which makes it a little difficult to use at night.
During the 10fastfingers.com typing test, I achieved an average of 96 words per minute with an accuracy of 90%, which is pretty low for me. Going back to my mechanical keyboard, I hit108 words per minute with an accuracy of 94%, which is a pretty big difference. I would probably get used to the HP Laptop 17 with time, but I can't imagine ever enjoying the ticklish sensation against my palms.
The 4.6 x 2.8-inch trackpad feels cheaply plastered onto the deck, as pressing onto the bottom lightly makes it sink inwards without a click. Casually using it results in frequent moments where it lowers and raises depending on how I'm moving my fingers, as if the bottom isn't fully attached to the deck itself. I often felt an unsatisfying friction when trying to glide my fingers across the pad when opening files and browsing the web.
HP Laptop 17 audio
The HP Laptop 17 gets one thing right immediately: top-facing speakers. Although this isn't inherently a recipe for success, the audio quality matches the trend with a loud, clear sound that manages to give each separate instrument the space it needs to express.
I listened to "Flashback" by MIYAVI and was pleasantly surprised by how the HP Laptop 17 handled its highs and lows. The audio is somewhat bassy, but the vocals are clear and the instruments are audible against one another. And when the track shifted to its second half that grows in intensity with blaring percussion, tons of vocals layered upon one another, and a piercing guitar, each bit comes out relatively smoothly. There is a noticeable distortion in the audio, but it sounds pretty decent overall.
I then moved onto "one-Me two-Hearts" by Hitorie and was immediately impressed by how loud and clear the opening guitar melody was presented. And even when the other guitars and drums swoop into the track, it never felt muffled or disjointed. Even that roughness I was getting from that previous track was not present, resulting in a very pleasant aural experience.
Even though the HP Laptop 17 offers a pretty solid sound system, it can't match up to dedicated external audio hardware. We recommend the best computer speakers or one of the best gaming headsets or best headphones if you'd like something very special.
HP Laptop 17 performance
The HP Laptop 17 is equipped with an AMD Ryzen 5 5625U processor, 8GB of DDR4 RAM and 256GB of SSD. Considering it's a budget laptop, you'll begin to notice it chug a little when too many things are open at once, but as long as you manage your tabs and don't have YouTube videos playing over one another, it will perform fine.
Swipe to scroll horizontally
Geekbench 5.4 results

| | |
| --- | --- |
| Row 0 - Cell 0 | Mutli-core score |
| HP Laptop 17 | 5,121 |
| Acer Swift 3 | 6,205 |
| Dell Inspiron 16 | 6,757 |
On the Geekbench 5.4 overall performance test, the HP Laptop 17's multi-core score of 5,121 was far below the 7,115 category average. This is worse than the Swift 3 (Intel Core i7-1165 G7 CPU, 6,205) and Inspiron 16 (Intel Core i7-1260P, 6,757).
Swipe to scroll horizontally
Handbrake (Video transcoding)

| | |
| --- | --- |
| Row 0 - Cell 0 | Time (min:sec) |
| HP Laptop 17 | 12:27 |
| Acer Swift 3 | 12:59 |
| Dell Inspiron 16 | 11:27 |
The HP Laptop 17 converted a 4K video to 1080p resolution using the HandBrake app in 12 minutes and 27 seconds, plummeting in the face of the category average (9:33) and the Inspiron 16 (11:27). It did just barely pull ahead of the Swift 3 (12:59) though.
Swipe to scroll horizontally
File Transfer results

| | |
| --- | --- |
| Row 0 - Cell 0 | Transfer Speed MBps |
| HP Laptop 17 | 463MBps |
| Acer Swift 3 | 538MBps |
| Dell Inspiron 16 | 802MBps |
The HP Laptop 17 came last in our file transfer test, duplicating 25GB of multimedia files in 58 seconds for a 463 megabytes per second (MBps) transfer rate. This is considerably worse than the category average (669MBps), Swift 3 (512GB SSD, 538MBps) and Inspiron 16 (512GB SSD, 802MBps).
HP Laptop 17 battery life
HP Laptop 17's battery life falls short of the category average and its competitors, but it still lasts long enough to go through most of a workday. On the Laptop Mag battery test, which involves continuous web browsing over Wi-Fi at 150 nits, the HP Laptop 17 lasted 7 hours and 31 minutes.
Swipe to scroll horizontally
Battery Life

| | |
| --- | --- |
| Row 0 - Cell 0 | Hours:Minutes |
| HP Laptop 17 | 7:31 |
| Acer Swift 3 | 14:48 |
| Dell Inspiron 16 | 13:28 |
This is worse than the category average (9:12), while significantly inferior to the Swift 3 (14:48) and Inspiron 16 (13:28).
HP Laptop 17 heat
Even though the HP Laptop 17 isn't for gaming, it just barely exceeded our 95-degree comfort threshold. We played a 1080p video for 15 minutes and its hottest point (underside) reached 99 degrees. The touchpad maintained a cool 77 degrees, while the G/H key hovered around 88 degrees. We wouldn't recommend keeping it on your lap while working.
In my own testing, I was pretty shocked that simply connecting to the internet and opening up Microsoft Edge was enough to make the HP Laptop 17 roar like a jet engine.
HP Laptop 17 webcam
The HP Laptop 17 features a 720p camera and we all know what that means: it's grainy, blurry and presents color terribly. Staring at my splotchy face was unpleasant, but if you're not planning to use the webcam frequently, it's not something to worry about.
If you are planning to use a webcam often, you'll either have to deal with this terrible built-in one or consider looking at our best webcams page.
HP Laptop 17 software and warranty
The HP Laptop 17 operates on Windows 11 and comes with the typical assortment of programs you'd expect. And since it's powered by AMD, it comes with AMD Radeon Software that lets you customize certain things in-depth, including options relating to the system, graphics, display, audio, video, hotkeys and performance metrics.
The System section has options to reset the laptop, reset game stats, report a variety of issues, and learn more about the hardware. The Graphics section offers four default profiles, including Gaming, eSports, Power Saving and Standard. Customizable loadouts are also available, with AMD-specific features like Radeon's Super Resolution, Anti-Lag, Chill, Boost and Image Sharpening modes. Options for Virtual Super Resolution, GPU Scaling, Vari-Bright, Display Color Enhancement, Custom Color and Color Deficiency Correction are available in the Display tab.
Video options allow you to swap profiles between Cinema Classic, Enhanced, Home Video, Outdoor, Sports and Vivid. A custom option is also available, but that merely unlocks a brightness meter, which isn't very exciting. And in the Audio section, AMD Noise Suppression is available while the Hotkeys tab shows AMD-specific keybindings to keep in mind for easier access. It also can be turned off if you don't want to accidentally turn something on without realizing it.
The HP Laptop 17 also features a full suite of HP-adjacent software, including HP Audio Center, HP Audio Switch, HP Documentation, HP PC Hardware Diagnostics, HP Privacy Settings, HP QuickDrop, HP Smart, HP Support Assistant and HP System Event Utility.
The HP Laptop 17 comes with a limited one-year warranty. See how HP fared on our Tech support showdown and Best and worst brands special reports.
Bottom line
The HP Laptop 17 is the incarnation of mediocrity. Just calling it "meh" isn't inherently bad, but expecting anyone to spend several hundreds of dollars on a subpar product is not viable. Many of its performance metrics were below average, and the things it does get right (like solid speakers) are not enough to make a purchase worth it.
If you're looking for something in a similar price range, the Asus Zenbook 14 is only $100 more and offers superior performance metrics alongside a gorgeous display that makes the HP Laptop 17 seem prehistoric.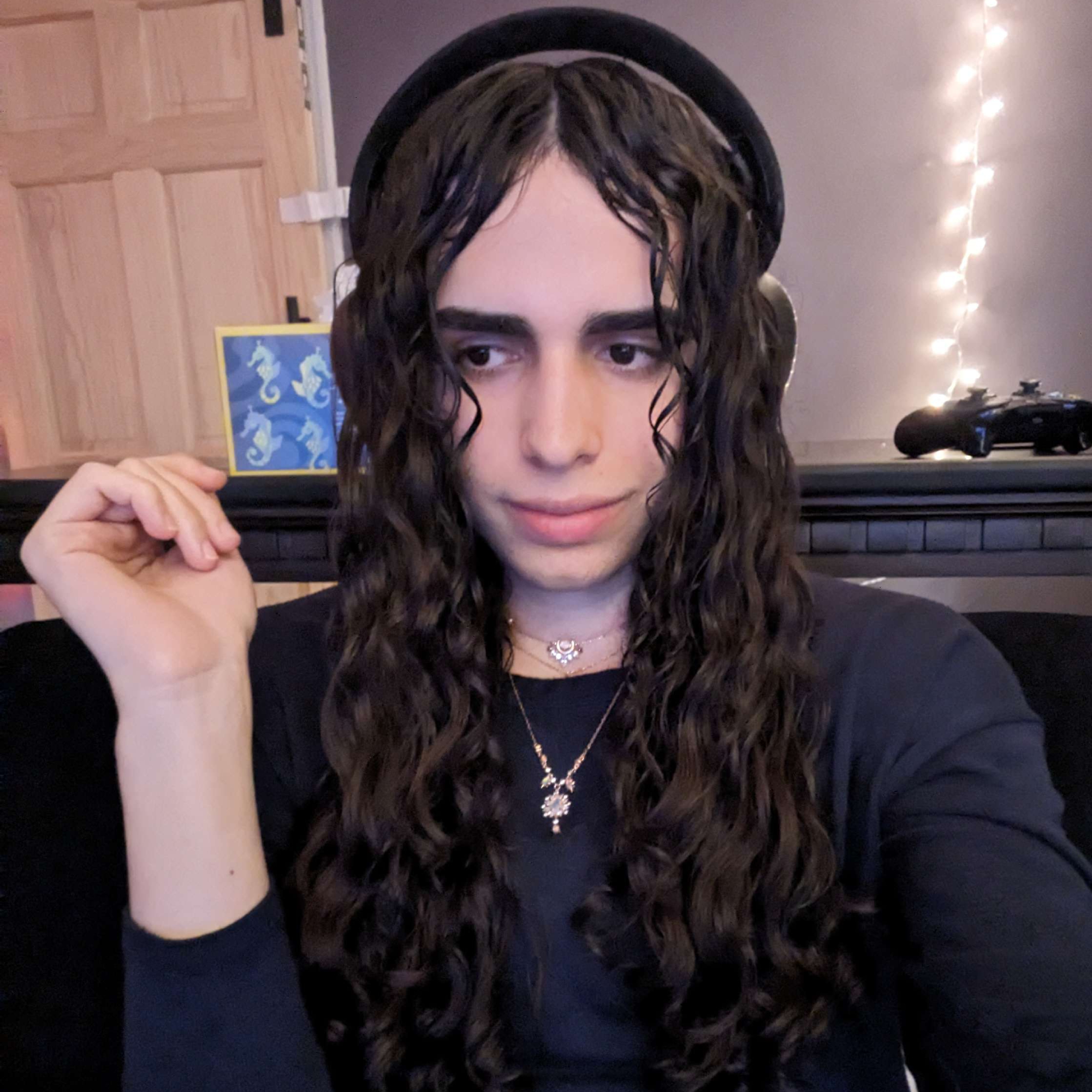 Self-described art critic and unabashedly pretentious, Momo finds joy in impassioned ramblings about her closeness to video games. She has a bachelor's degree in Journalism & Media Studies from Brooklyn College and five years of experience in entertainment journalism. Momo is a stalwart defender of the importance found in subjectivity and spends most days overwhelmed with excitement for the past, present and future of gaming. When she isn't writing or playing Dark Souls, she can be found eating chicken fettuccine alfredo and watching anime.