Xbox Series X July games showcase: Halo Infinite, Fable, Forza trailers
Here's all of the trailers from the Xbox Series X July games showcase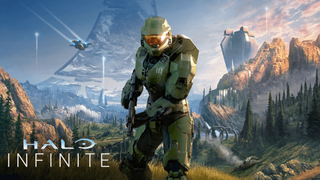 (Image credit: Microsoft)
We finally saw what kind of Xbox Series X games Microsoft has in store for us come November. We watched some awesome Halo Infinite gameplay and finally find out what the story is all about.
If you want to check out our individual coverage of the event, see our deep dive into the trailers of Halo Infinite, the Forza Motorsport, Fable and Destiny 2.
Here are the rest of the trailers that were at the event.
How to watch the Xbox Series X July games showcase
The Xbox Games Showcase debuted on July 23 at 9AM PT / 12PM ET on Twitch, YouTube, Twitter and Facebook. The YouTube stream is linked above.
Halo Infinite
Halo is back, it's open-world, there's grappling hooks and you're fighting the banished. If you could hear me, I'm literally squealing like a fan girl. I am so damn pumped for this. The description for the trailer reads:
"When all hope is lost and humanity's fate hangs in the balance, the Master Chief is ready to confront the most ruthless foe he's ever faced. The legendary Halo series returns with the most expansive Master Chief story yet. Enjoy a first look at Halo Infinite campaign gameplay, captured real-time and representative of the experience on Xbox Series X running at 60FPS and up to 4K resolution."
Fable
A new Fable game was announced to be in development by Playground Games at Microsoft's Xbox Series X games conference. Although we weren't graced with any gameplay, the game has been officially confirmed with a rather goofy cinematic trailer where a fairy just having a good time gets eaten by a frog. This is the game description:
"Fable returns with a new beginning for the legendary franchise. Explore a land of fantastical creatures and wondrous places. Developed by Playground Games for Xbox Series X and Windows 10."
State of Decay 3
We know absolutely literally nothing about State of Decay 3 apart from that it's coming out and that the trailer looks cool. Hopefully those graphics translate to in-game graphics.
Forza Motorsport
The first trailer for it debuted during the Xbox Series X games event today and was fully rendered in-game to showcase the photo-realistic visuals with the team boasting that it will deliver ray-tracing and 60 frames per second performance all at native 4K.
Everwild
We got a better look at the brand new IP from Rare -- Everwild. We still don't really know what the gameplay is going to look like, but it's all about nature and stuff. I'm just imagining playing a badass D&D druid, but that's just me.
Tell Me Why
DONTNOD Entertainment, the studio behind Life is Strange, is back with Tell Me Why. Here's the description for the new trailer:
"Experience Chapter One of Tell Me Why. Play as twins Alyson and Tyler as they use their special bond to unravel the mysteries of their loving but troubled childhood. Set in beautiful Alaska, Tell Me Why features true-to-life characters, mature themes and gripping choices. And with Xbox Game Pass Ultimate, you can enjoy unlimited access to over 100 great games on Xbox One and PC, including all the new Xbox Game Studios games the day they launch."
Ori and the Will of the Wisps for Xbox Series X
Yes, Ori and the Will of the Wisps is coming to Xbox Series X and it'll be running at 4K at 120 frames per second. The trailer details what the frame rate change will actually look like, and it's silky smooth.
The Outer Worlds: Peril on Gorgon
We're getting an interesting DLC for The Outer Worlds called Peril on Gorgon, which gives you access to a whole asteroid. Here's the description for the video:
"A severed arm and a mysterious message lead the crew of the Unreliable to the Gorgon Asteroid, formerly the site of one of Halcyon's most ambitious and disastrous scientific undertakings - now a lawless den of monsters and marauders. Wealthy recluse Minnie Ambrose tasks the crew with finding answers about Dr. Olivia Ambrose, her mother and the doomed project's disgraced director, but they are soon ensnared in an intrigue that will change the colony forever."
Grounded
Grounded looks like an incredibly tame Ark: Survival Evolved and it's coming out on July 28, which is the first game you'll be able to play from this event. It's available only in a game preview format, so all of the kinks aren't sorted out just yet.
Avowed
Obsidian Entertainment isn't just making a quirky multiplayer game. They're going back to their RPG-making roots with Avowed, which takes place in the fantasy world of Eora. We have no idea what the game is about, but it looks like a first-person experience that looks akin to the Elder Scrolls games.
As Dusk Falls
A very bizarre-looking interactive drama called As Dusk Falls was unveiled as well. Here's the description for it:
"One town. Two families. Three decades of secrets. As Dusk Falls is an original interactive drama from INTERIOR/NIGHT that explores the entangled lives of two families across thirty years. Starting with a robbery-gone-wrong in small town Arizona, the choices you make will have a powerful impact on this epic story of sacrifice, betrayal, and resilience."
Psychonauts 2
The latest Psychonauts 2 trailer shows off Raz taking a journey through the mind of a mystery brain he found in a jar. And Jack Black is singing a song.
Destiny 2 Beyond Light
Destiny 2, along with its Forsaken and Shadowkeep expansions, will be coming to Xbox Game Pass in September. Beyond Light will also be available through Game Pass when the expansion launches on November 10.
Whether or not 2021's The Witch Queen and 2022's Lightfall expansions will be available on Xbox Game Pass is currently unknown.
S.T.A.L.K.E.R. 2
I have no idea what this game is about, but it's a sequel to something people like. Here's the description:
"Experience one of the biggest open-worlds to date, filled with radiation, mutants, and anomalies."
Warhammer 40,000: Darktide
We're getting another Warhammer game focusing around a 4-player co-op experience. Here's the description for the game:
"From the developers of the best-selling and award-winning franchise Vermintide, Warhammer 40,000: Darktide is a visceral 4-player co-op action game set in the hive city of Tertium. Fight together with your friends against hordes of enemies in this new Warhammer: 40,000 experience."
Tetris Effect Connected
Yes, Tetris is most definitely still a thing, and this time the developers of Tetris Effect have developed Tetris Effect Connected, which is a multiplayer expansion that'll be available in Summer 2021. Here's the description:
"Tetris Effect: Connected is the original Tetris Effect with all-new co-op and competitive online and local multiplayer modes! This is Tetris like you've never seen it, or heard it, or felt it before—an incredibly addictive, unique, and breathtakingly gorgeous reinvention of one of the most popular puzzle games of all time."
The Gunk
I called this one The Goop Simulator before the name was revealed, and I will call it as such going forward because it's a better name than The Gunk. The description for the game reads:
"From the creators of SteamWorld, embark on an all-new adventure in a vast and alien world where you'll encounter terrifying enemies and challenging puzzles on your quest to unravel the mystery of a forgotten planet, while saving it in the process."
The Medium
One of the more interesting trailers at this event was The Medium, which detailed its first dual-reality gameplay trailer. It looks like both worlds are rendered simultaneously and you'll be able to switch back and forth between them. Here's the description for the game:
"The Medium is a next-gen psychological horror game, featuring never-seen-before and officially patented Dual-Reality Gameplay that plays out across two worlds displayed at the same time. Discover a dark mystery only a medium can solve. Explore the real world and the spirit world at the same time. Use your psychic abilities to solve puzzles spanning both worlds, uncover deeply disturbing secrets, and survive encounters with The Maw - a monster born from an unspeakable tragedy."
Phantasy Star Online 2: New Genesis
We got a trailer for Phantasy Star Online 2: New Genesis. Once again, I have no idea what this is, but I'm all about it. Here's the game description:
"Phantasy Star Online 2: New Genesis will be coming in 2021! PSO2: NGS will surpass Phantasy Star Online 2 in every way, offering players limitless adventure and unparalleled character customization. The game has been redesigned as a best-in-class online action RPG experience!"
CrossfireX
This is the first campaign trailer for CrossfireX. It looks trippy, like Call of Duty and Metal Gear had a baby. This is the game description:
"A sprawling global conflict rages between the Global Risk and Black List mercenary factions in an immersive and cinematic single player experience from Smilegate Entertainment and Remedy. Where will the fight take you?"
Xbox Games Showcase: What was missing
We were hyped about Halo Infinite and loved the Fable reveal, but we didn't get everything we wanted. Unfortunately, there was no Perfect Dark or even a new Hellblade 2 trailer.
There were a ton of people, including myself, that believed Elden Ring would be there as well, but I'm convinced now that Elden Ring doesn't even exist. It's been awhile since it was announced, and it was supposed to get a new trailer at the beginning of the year and it still hasn't yet.
Overall, I'm was looking forward to seeing high-quality looking games that were able to finally match PS5's excellent line-up thus far, but so far I've been disappointed, as there were only two games I was excited about and we only got gameplay for one of those.
Stay in the know with Laptop Mag
Get our in-depth reviews, helpful tips, great deals, and the biggest news stories delivered to your inbox.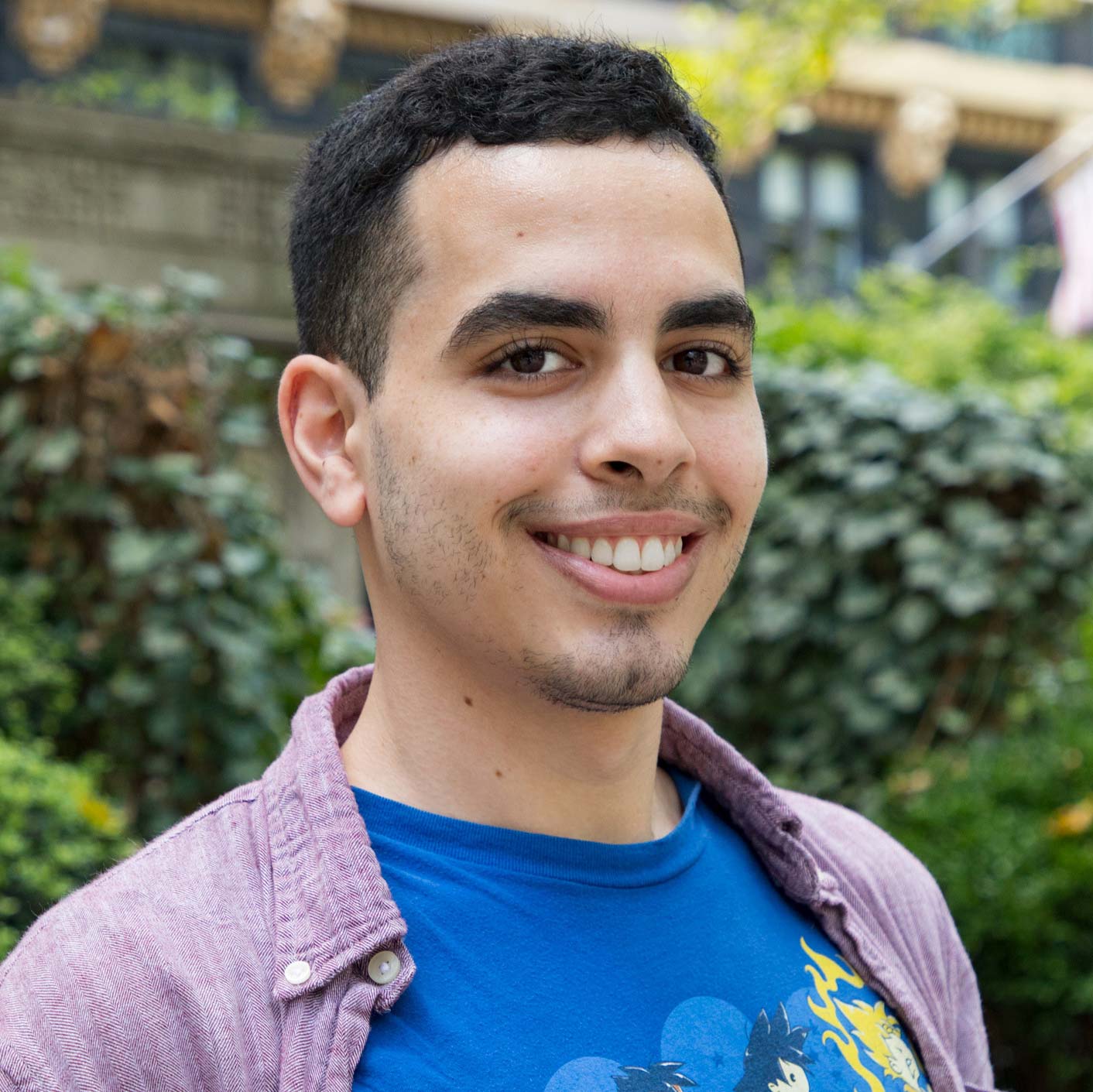 Rami Tabari is an Editor for Laptop Mag. He reviews every shape and form of a laptop as well as all sorts of cool tech. You can find him sitting at his desk surrounded by a hoarder's dream of laptops, and when he navigates his way out to civilization, you can catch him watching really bad anime or playing some kind of painfully difficult game. He's the best at every game and he just doesn't lose. That's why you'll occasionally catch his byline attached to the latest Souls-like challenge.