MacBook Pro 14 vs MacBook Pro 16: Which M2 Pro/Max laptop should you buy?
So, what's it gonna be — 14 or 16-inch?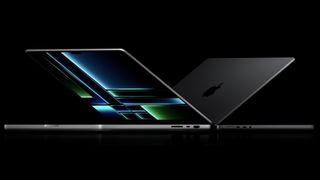 (Image credit: Apple)
Which new MacBook Pro should you buy — the 14 or 16-inch? That's what we hope to help you with in this guide.
Earlier this week, Apple announced the updated models of its prosumer laptops with M2 Pro and M2 Max, and it's fair to say there's a lot of questions to ask before making that purchase. What size should you go for? What spec do you need? These are questions that we'll go in depth on to try and answer.
Now, I know it's posed as a face-off, but it would be pretty daft to do a "which is better," because spoiler alert: size matters. The 16-inch will be better on paper, but it's not as simple as that. Let's get into the details.
MacBook Pro 14-inch vs 16-inch: Pricing
So let's break down the pricing here, because there are a lot of variations. The starting price is $1,999, but you can spec it all the way up to $6,499.
That two-grand price tag gets you the base model 14-inch MacBook Pro with M2 Pro CPU, 16GB of RAM and a 512GB SSD. Of course, there are multiple specs you can tweak, and if you go to the top of the line (M2 Max, 96GB of RAM and an 8TB SSD), you'll be paying $6,299.
As for the 16-inch model, the base model is $500 more at $2,499, with the same spec as the entry-level 14-inch option. Get the top spec and that goes up to the full $6,499.
MacBook Pro 14-inch vs 16-inch: Design
The aesthetic is identical between both machines, and when compared to 2021's model: an almost imposing utilitarian dominance that demands your attention to get stuff done. And even though rounded edges aren't new, the whole presentation just feels a whole lot sleeker.
You'll also see that the ports remain the same (sort of) across both laptops from the previous generation too: three Thunderbolt 4 ports, HDMI 2.1 that supports up to 8K, an SDXC card reader, headphone combo jack and the MagSafe charger.
Where these differ, of course, is in the dimensions and weight:
The 14-inch comes in at 12.3 x 8.7 x 0.7 inches with a weight of 3.5 pounds (with the M2 Pro — the M2 Max takes it up to 3.6 pounds).
The 16-inch measures up at 14 x 9.8 x 0.7 inches and weighs up to 4.8 pounds.
If portability of your pro rig is important, the 14-inch is the clear option here. Don't get me wrong, the 16-inch does have a sleekness to it that means you could stick it in a backpack. But for the smaller size and weight, prosumers on the go may fare better going smaller.
MacBook Pro 14-inch vs 16-inch: Display and audio
Both sport a gorgeous Mini-LED Liquid Retina XDR display with a 1,000-nit peak sustained brightness — going up to 1,600 nits if you're watching HDR content. Alongside this, you'll find a P3 wide color gamut, true tone technology, ProMotion (Apple-speak for a 120Hz adaptive refresh rate), and that damn notch. I kind of hoped we'd get Face ID in there by now, but that's something for the next generation.
Going more granular on the sizes and their pixel-density:
There's the 14.2-inch panel with a 3024 x 1964-pixel resolution, which translates to a detail-dense 254 pixels per inch.
Or a 16.2-inch model with a 3456 x 2234-pixel resolution. This has the same high ppi.
Of course, this is entirely dependent on how much screen real estate you want — the other side of the decision we made earlier about portability. If your workload demands a big screen for multitasking, or a clearer view of a video timeline, then the 16-inch is the best choice. But you're still getting a jaw-dropping display in the 14-inch too, which means the compromise won't necessarily be felt by a lot of you shopping for a new laptop.
MacBook Pro 14-inch vs 16-inch: Performance
Both the 14 and 16-inch MacBooks can be specced with identical chipsets. Before we get into the nitty gritty, here are the options you can pick from:
M2 Pro with a 10-core CPU (six performance, four efficiency), 16-core GPU, and 16-core Neural engine. This one is available only on the 14-inch.
M2 Pro with a 12-core CPU (eight performance, four efficiency), 19-core GPU, and 16-core Neural engine.
M2 Max with 12-core CPU (six performance, four efficiency), 30-core GPU, and 16-core Neural engine.
M2 Max with 12-core CPU (six performance, four efficiency), 38-core GPU, and 16-core Neural engine.
The focus of this chip has been to increase the CPU and GPU cores, increase the memory bandwidth to 200GB/s, and boost the graphics performance. Apple is touting some huge gains over Intel-based systems of old, but on the graphs, you notice the increases over M1 Pro and M1 Max are far more minor.
While the company always drops some very vague graphs with weird data that we can't necessarily parse, some leaked benchmarks give us a better idea. The M2 Max is pulling off a single-core Geekbench 5 score of 2,027 and a multi-core of 14,888. These are huge numbers that outpace the already speedy M1 Max (1,790 and 12,800 respectively).
MacBook Pro 14-inch vs 16-inch: Battery
One thing's for sure. Whichever option you choose, the battery life is going to be mint. They both sport the same size battery cells as last year: a 70 Wh option in the 14-inch, and a beasty 100 Wh in the 16-inch. The former supports up to 96W fast charging, whereas the latter can go all the way up to 140W to juice it up insanely fast.
Apple has made some claims about what these batteries are capable of doing:
The 14-inch is capable of up to 18 hours Apple TV app playback and 12 hours of wireless web browsing.
The 16-inch can do 22 hours of Apple TV and 15 hours of web browsing.
Outside of the obvious (the 16-inch has a bigger battery, so it will last longer), we can't really say anything until we've had some proper hands-on time with these laptops. When we ran the Laptop Mag Battery Test on the 2021 14-inch MacBook Pro, which consists of continuous web surfing over Wi-Fi at 150 nits of brightness, the MacBook Pro lasted an impressive 14 hours and 8 minutes with the ProRes refresh rate enabled.
And with Apple's work on improving efficiency behind the scenes, I'm optimistic that this number could go up.
Bottom Line
Like I said up top — this is not a straight up face-off with a clear winner. For all intents and purposes, the 16-inch is the clear winner with a bigger screen and bigger battery.
But that's not the point of this. At the end of the day, you can only take what we've said here and make some decisions for yourself. If you want pure portability, then the 14-inch reigns supreme. It can still have that power you're looking for in a smaller form factor.
Picking the smaller model also does open you up to a potentially compromised battery life, though, as we saw in the M1 Max 14-inch Pro. So if you want the blistering top end of power potential, then everything else needs to be available in proportion, which means the 16-inch would suffice.
Stay in the know with Laptop Mag
Get our in-depth reviews, helpful tips, great deals, and the biggest news stories delivered to your inbox.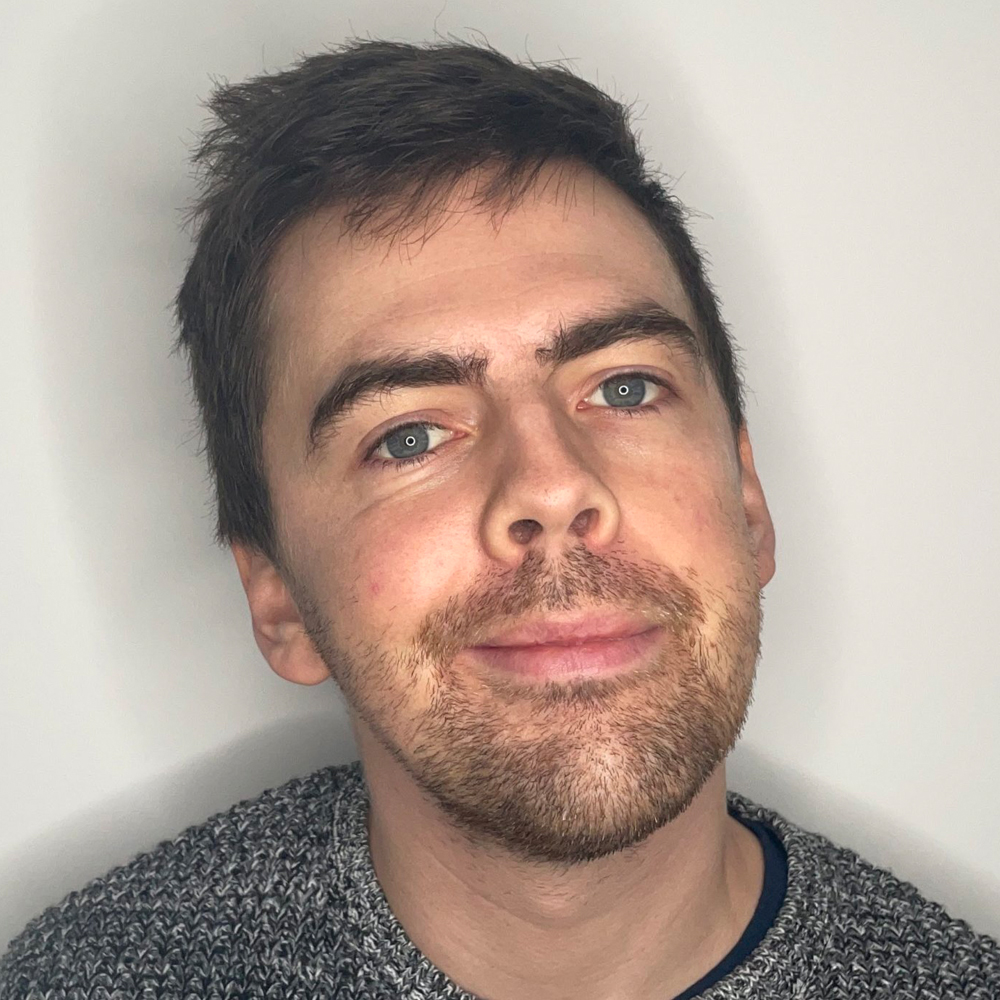 Jason brings a decade of tech and gaming journalism experience to his role as a writer at Laptop Mag. He takes a particular interest in writing articles and creating videos about laptops, headphones and games. He has previously written for Kotaku, Stuff and BBC Science Focus. In his spare time, you'll find Jason looking for good dogs to pet or thinking about eating pizza if he isn't already.