Apple October event: M1 Pro and M1 Max, MacBook Pro, AirPods 3 and everything announced
Here's everything announced at Apple's 'Unleashed' product launch event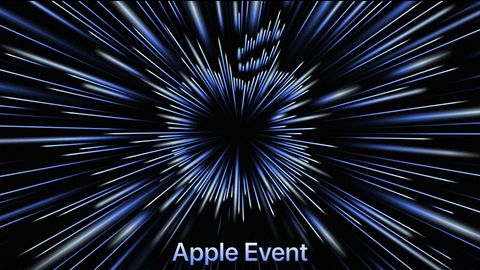 (Image: © Apple)
Apple's "Unleashed" event gave us quite the show, unveiling everything from all-new 14-inch and 16-inch MacBook Pro models to the updated AirPods 3. What's more, we even got not one, but two impressively powerful M1 chips.

Many of the latest leaks and rumors came true, as we got a first look at ‌the M1‌ Pro and M1 Max Apple silicon. Both these chips can be found in the refreshed MacBook Pro models, including the 14-inch MacBook Pro and 16-inch MacBook Pro. From the chips to the design, these laptops offer power and features worthy of being on our list of best laptops. But we won't know for sure until we get out hands on them.

That's not the only device we can't wait to check out, as the AirPods 3 have finally been announced, too.
For the latest updates, check out the biggest announcements from the October event as it happens below.
Refresh
And we're kicking off! Apple's senior vice president of marketing Greg Joswiak already gave us a hint at what to expect at today's "Unleashed" Apple event, stating that the days leading to the virtual event will "speed by." How could that not be a nod to the speed of the rumored M1X processor?
Today's going to be a good day #AppleEvent pic.twitter.com/Vv9s74A2zgOctober 18, 2021
If you head to the Apple Store, you'll find that it's currently undergoing maintenance of sorts ahead of the Apple event. That's a clear indication we're about to see some new Apple products populate the page once it returns.

Apple often does this before a big launch to make sure no products leak before they are unveiled. When it returns, we expect there to be two new MacBook Pro models on the page. Who knows, there may even be a pair of AirPods 3.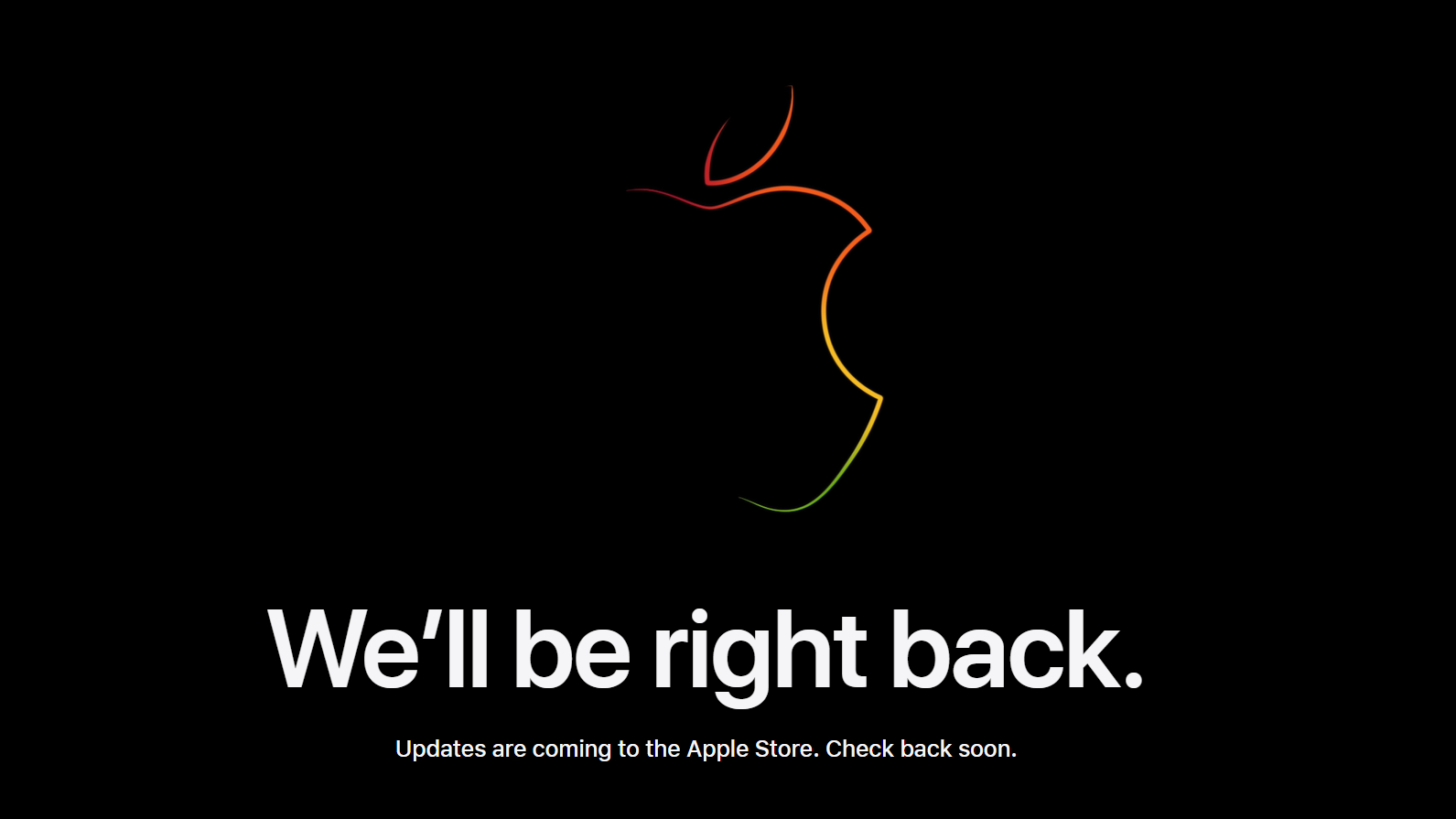 The rumored M1X MacBook Pro models have quite a lot to live up to given the reception of last year's Apple M1-based laptops but, based on all of the rumors, it certainly looks equal to the task.

As previously reported, Benchmark leaks have shown that the Apple M1X features 12 CPU cores and 16 GPU cores, a significant bump up from the already impressive Apple M1's 8 core/8 thread configurations. A Bloomberg report differed slightly starting that there would be two variants called Jade C-Chip and Jade C-Die (with a 10 CPU core design and 16 GPU cores in the former and 32 GPU cores in the latter.

Recently, Bloomberg's Mark Gurman claimed a Mac developer stated names for the upcoming M1X chip, which includes "‌M1‌ Pro" and "‌M1‌ Max." Whether Apple will use these names for different MacBook models is unclear. The chip options are expected to include the aforementioned 16 and 32 GPU cores.

For a better look at all things 14-inch and 16-inch MacBook Pro models, we've got you covered.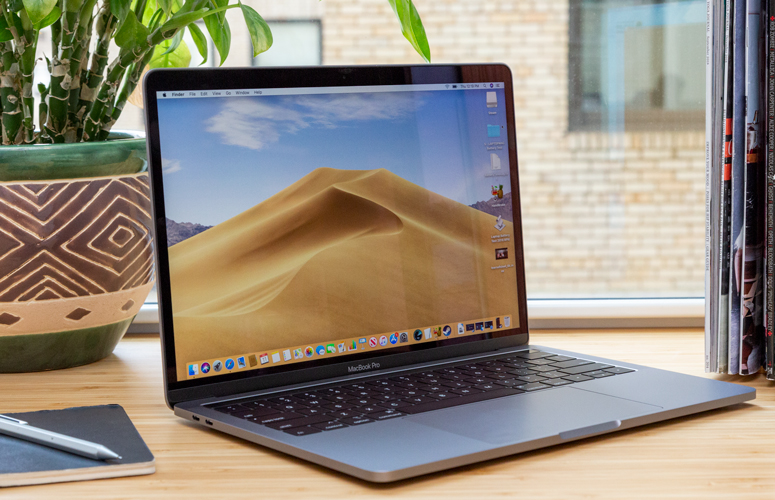 While the 14-inch and 16-inch M1X MacBook Pro models are expected to be the stars of the show, Wedbush analyst Dan Ives also suggests fans might see Ives also points out that Apple is working on an updated Mac mini, which will also sport an M1X chip.

The analyst isn't alone, either. Leaker Dylandkt (via 9to5Mac) indicates the will be a new M1X Mac mini launching alongside the new MacBook Pro models, and it may even boast an all-new design. It isn't clear whether the new Mac will be unveiled at the "Unleashed" event. Still, we may see Apple offer 64GB of RAM with the M1X Mac mini.

Not much longer until we find out.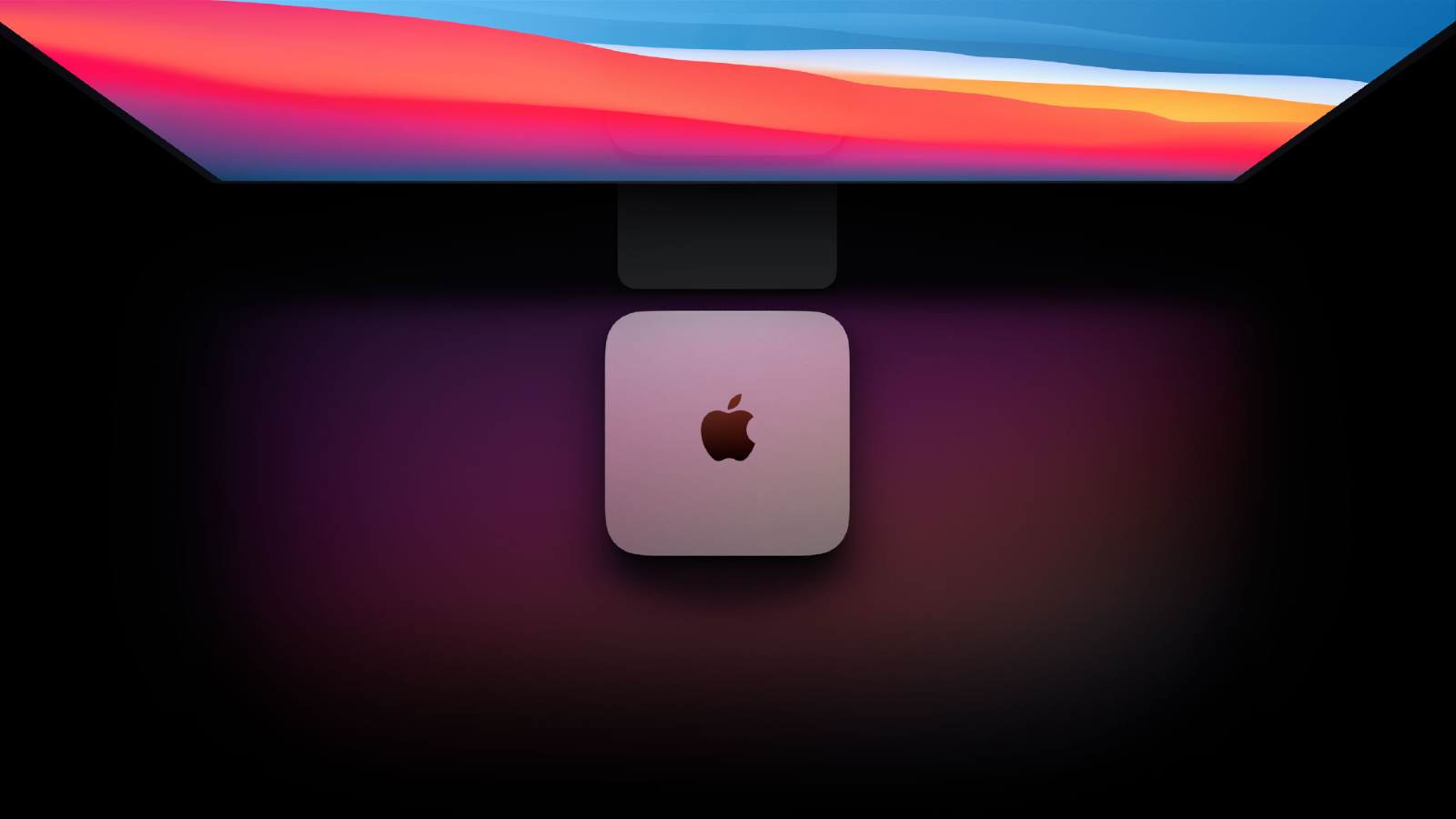 Ever since Apple launched its ARM-based M1 chip, the bitter feud between Intel and Apple entered a new chapter. With the M1X (M1 Pro or M1 Max) expected to be coming along, it's a scary time for Intel.

For one, the MacBook Pro and MacBook Air are far more powerful than their Intel-equipped counterparts. The introduction of the M1X is likely to create an even larger gap in performance and battery life. There's a lot of ground to cover when comparing Apple and Intel's chips, and you can find out which is the best processor for your laptop here: Apple M1 vs. Intel CPU.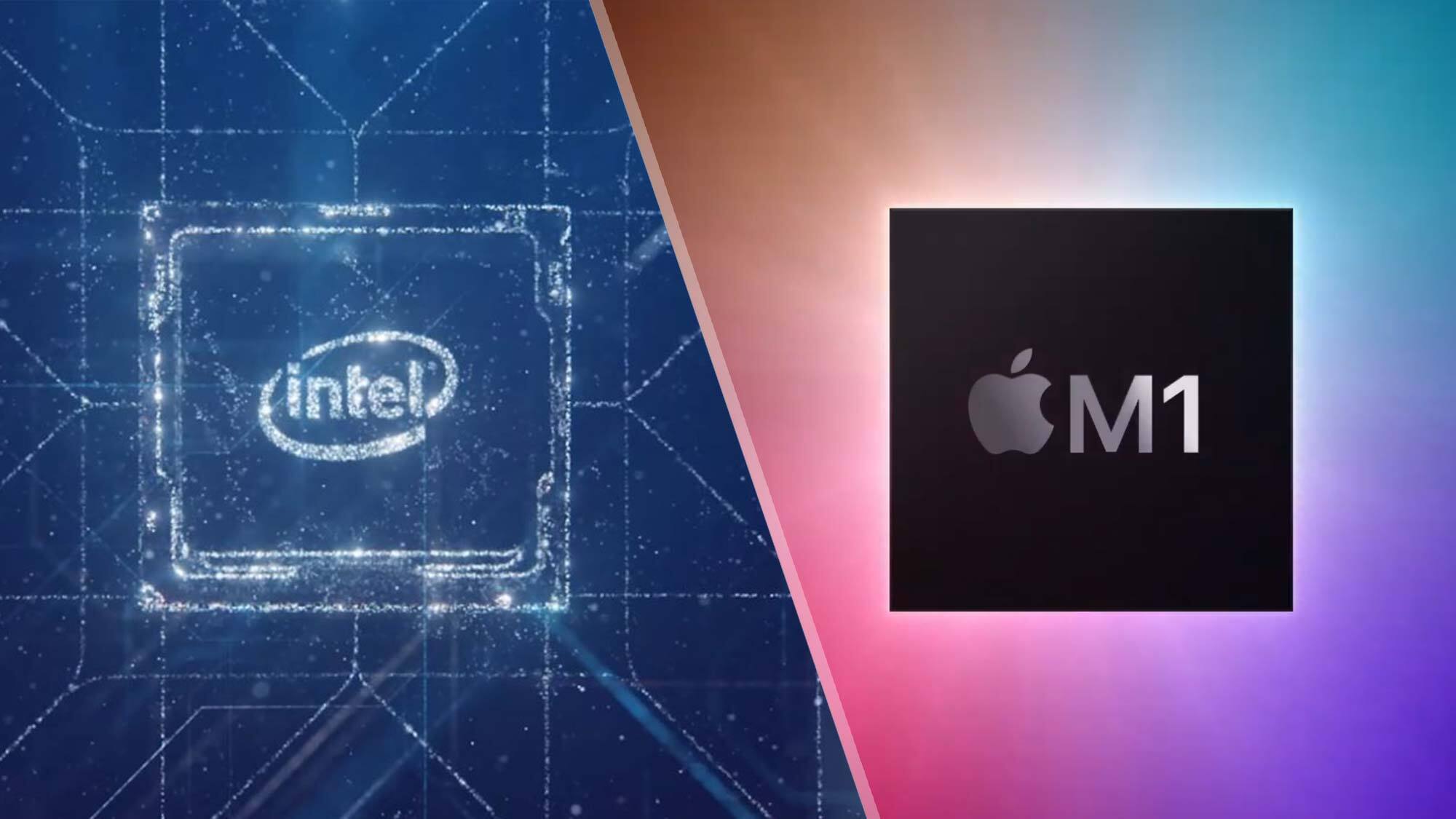 The AirPods 3 were tipped to launch during the April event earlier this year, and then during the WWDC 2021 event, and then at the September event. When in the world will we see the next-generation earbuds? Before the end of 2021 seems likely, but it's anyone's guess if they'll show up during the "Unleashed" event.

If the ongoing rumors are anything to go by, the AirPods 3 are expected to get a design overhaul, similar to the AirPods Pro, and may even feature one of the AirPods Pro and AirPods Max's best features: active noise cancellation (ANC). The hype is real.

The third-gen AirPods may be revealed alongside the M1X MacBook Pro models, but we could also see the earbuds pop up via a press announcement rather than a live event. For a better look at all things AirPods 3, we've got you covered.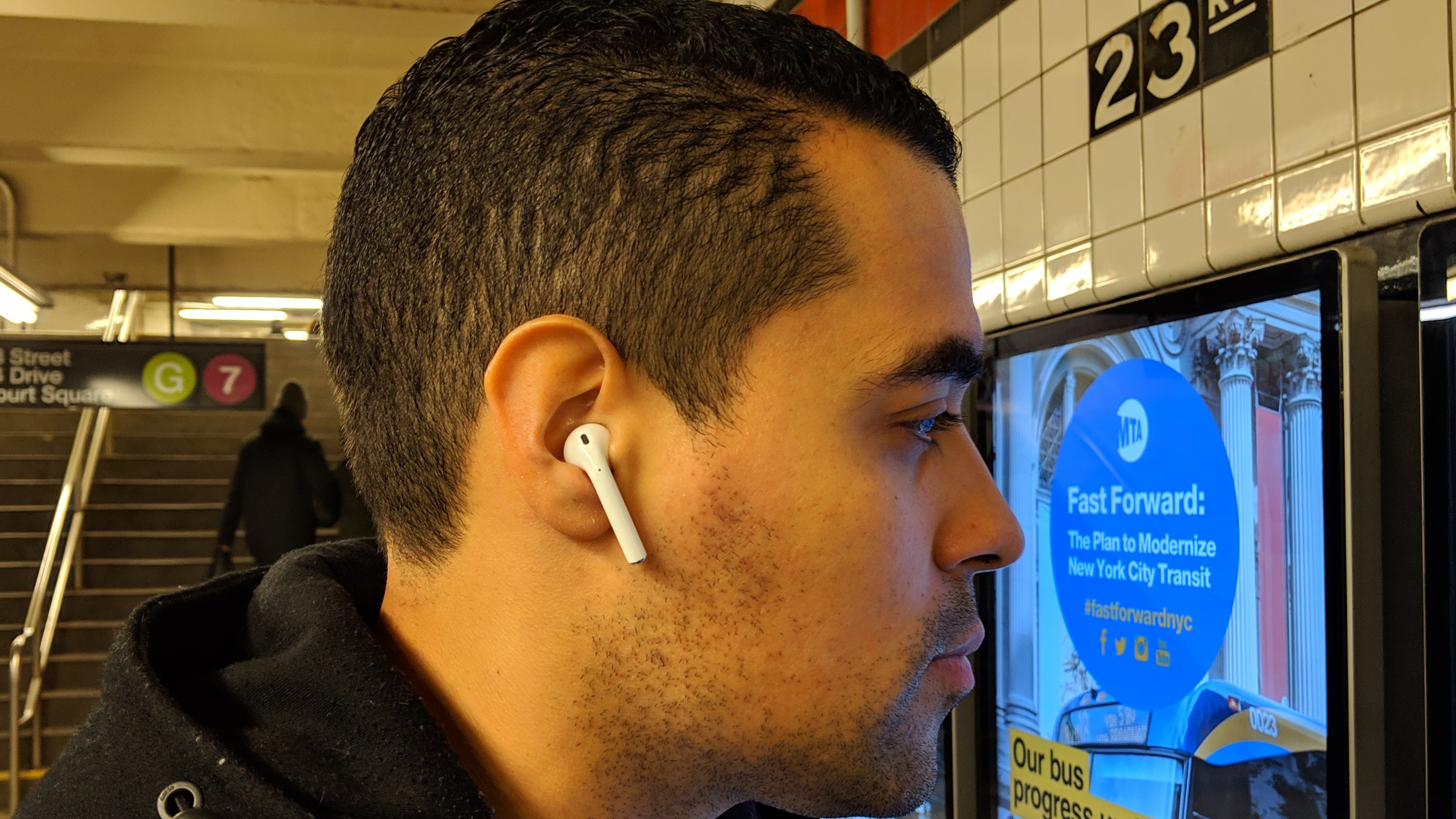 CEO of Apple Tim Cook gives us a morning view of Apple HQ. It appears we won't be heading to the California desert this time. Bring on the MacBook Pros, Cook.
Good morning! ☀️ The big day is here. See you in just a few hours. #AppleEvent pic.twitter.com/k5ekfTDrvNOctober 18, 2021
#AppleEvent today is going to be massive for the company. What we're expecting:💻14-inch MacBook Pro💻16-inch MacBook Pro 🚀M1X chip (M1 Max or M1 Pro?)📺mini-LED display✖️Goodbye Touch Bar✔️Hello more ports🔋Welcome back MagSafe📸1080p webcamhttps://t.co/Ux1MGa2O6nOctober 18, 2021
As we've previously reported, rumors about the 2022 generation of MacBook Pros are already trickling in. Next year's MacBook Pros — purportedly 16-inch and 17-inch models — may get outfitted with OLED displays, according to The Elec.

The upcoming MacBook Pro models expected to be shown off at this event may be fitted with mini LED displays, which should improve power efficiency, brightness, contrast and black levels. However, OLED displays have a sight edge. So, If you're in the market for a MacBook Pro and you've been crossing your fingers for a top-of-the-line display for photo and video editing work, you may want to snub this year's MacBook Pros and wait for 2022.

All that said, that doesn't mean these new MacBook Pro displays won't impress, especially if they come with reduced bezels. Expect a brighter image with improved contrast and excellent black levels. Plys, both MacBook Pro models are expected to come with a native 2x Retina resolution, along with a 120Hz refresh rate.

Just under two hours to go.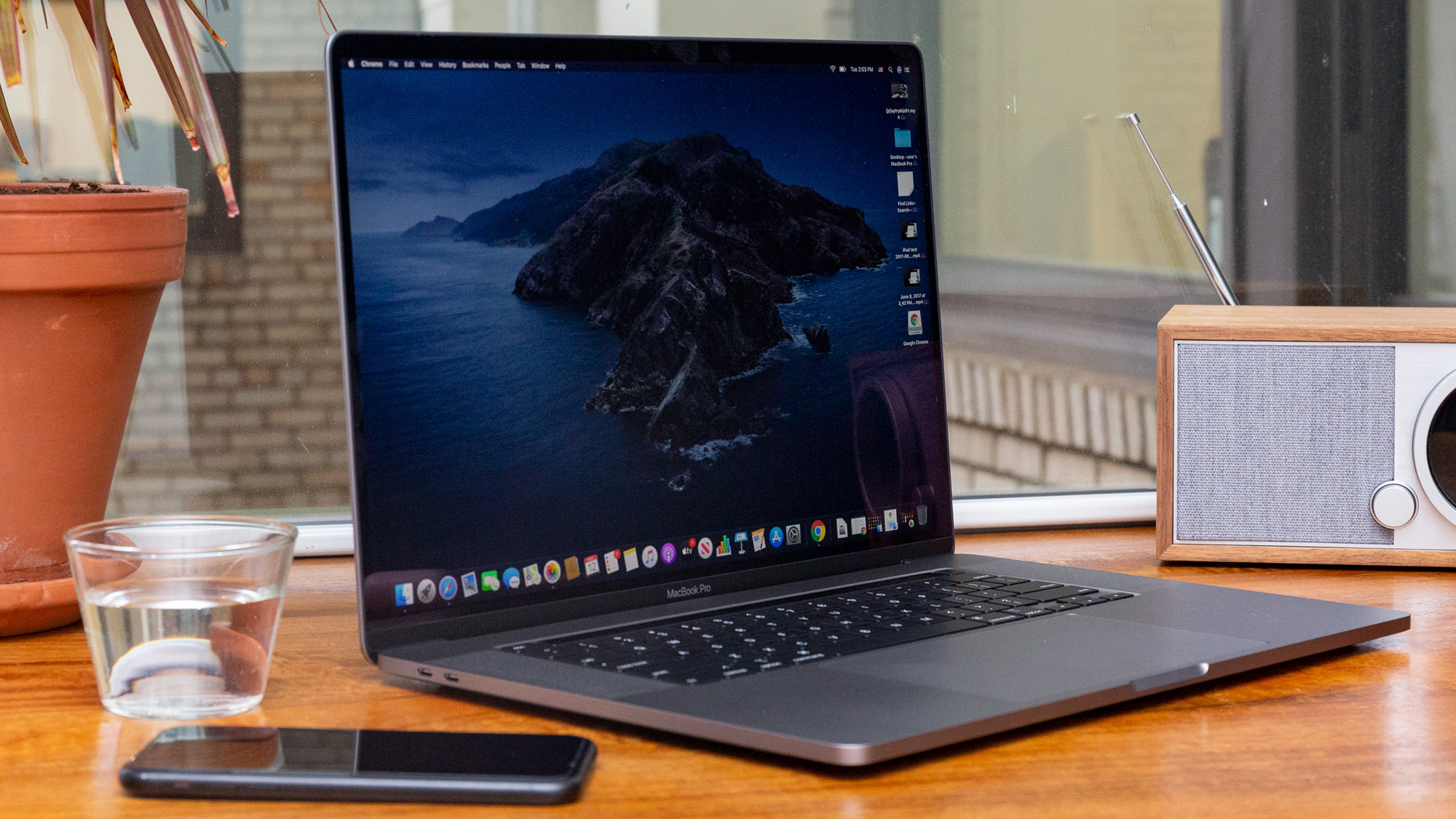 We're under an hour away from the big event, and if you're still looking for a place to watch all the announcements, look no further.
We still have a while to go until the Apple October 2021 event kicks off, but there's already plenty of buzz around everything that will be announced. Speaking of, head on over to @laptopmag and let us know what you're most excited for!

We're in the final 20 minutes before the big reveal.
The 10-minute countdown begins. The Apple event is expected to last around 60 to 90 minutes, but the company could throw in a surprise announcement, such as the AirPods 3 or M1X Mac mini. Be sure to get the popcorn ready.

Oh, and don't worry about that refresh button, this live blog will do it all for you.
And we're being greeted with some funky, electro-rock tunes in the final minute before the event kicks off. Those animations remind us all things light speed, which must be a nod towards the speed of the M1X processor. We're intrigued, Apple.
Here. We. Go.

That's the original iMac we see, with its signature boot up sound being remixed with a whole bunch of other Apple products, including the HomePod mini, AirPods Pro, original iPod wheel. So far, I'm digging the tune.
Hello there, Tim Cook.

Today, Apple will be focusing on Music and the Mac. First off, Music. We're thinking all things Apple Music, and just possibly, the AirPods 3.
Zane Lowe takes us through updates to Apple Music.

You can now ask Siri to put on a specific playlist from Apple Music, including a playlist for dinner parties, hiking, and more. Every subscriber of Apple Music will be able to talk to Siri to ask for playlists.

There is now a new subscription plan, the Voice Plan, for Apple Music, available later this fall.

This means there are three different subscription plans for Apple Music. The Voice Plan is now the most affordable, from $4.99.
We're now getting a better look at the HomePod mini with Dave Wilkes Jr. The pod is getting a few updates, but we're seeing a bunch of different colors available instead of the signature white color. It will now come in yellow, orange, and blue. The HomePod will be available for $99 in December.
Finally, we're getting a look at the AirPods, with Susmita Dutta. We got a recap of Spatial Audio and Dolby Atmos, with more artists adding more songs each day.

The third-gen AirPods have been announced, and they sport a very similar design to the AIrPods Pro. Shorter stems but with no silicon tips. Expect a force sensor, a brand-new distortion driver for a powerful base. They are also sweat and water resistant.

There's now "Adaptive EQ" like with the AirPods Pro. Plus, the case is near-identicals to that of the AirPods Pro. Expect 6 hours of listening time, and 5 minutes of charge time gets you an hour of use. The case also supports wireless charging. It costs $179, with orders taking place today. They will be available next week.
Hello, new AirPods.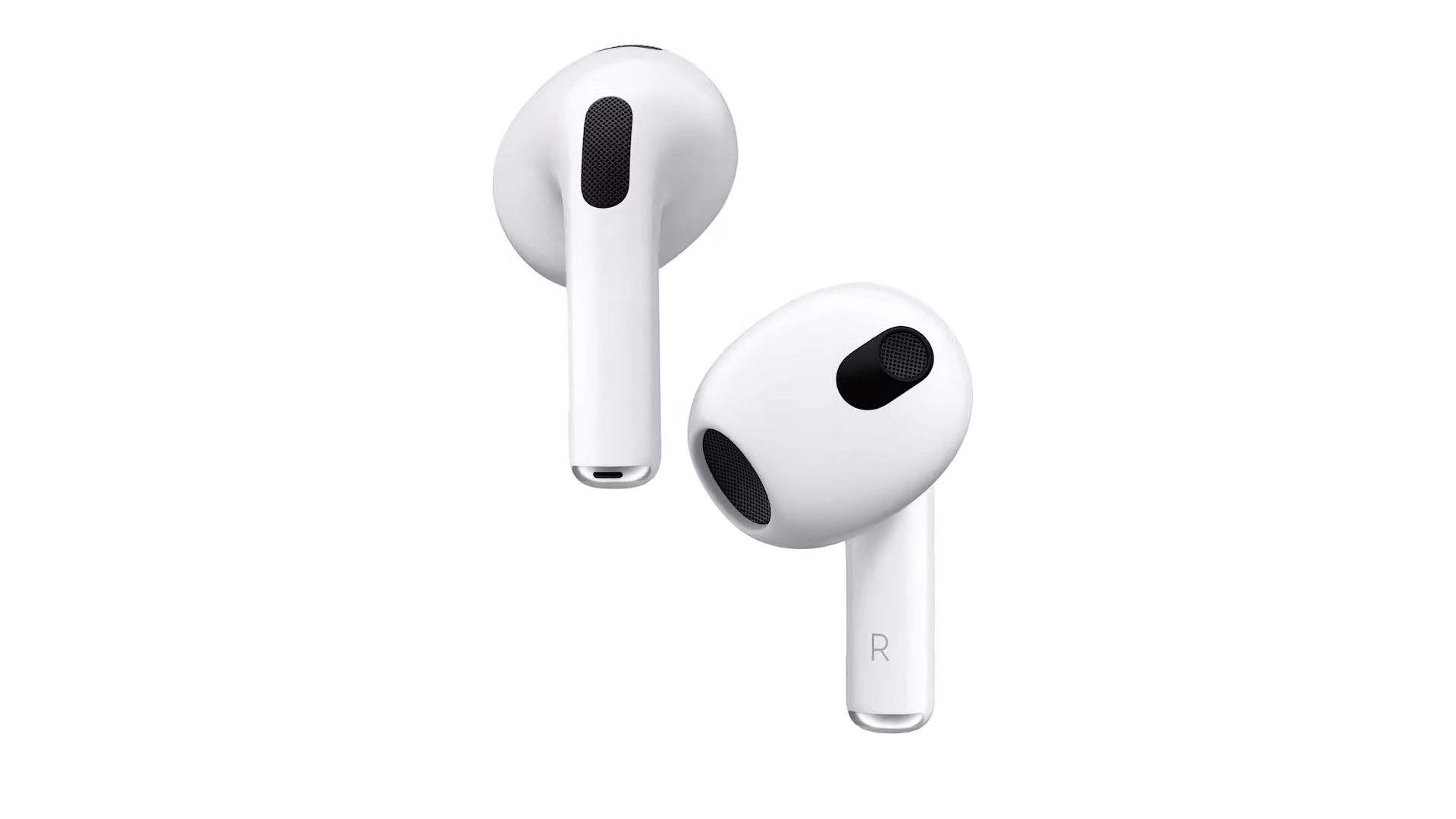 We're getting the first "Pro" chip designed for the Mac, named the M1 Pro.

The M1 Pro chip will come to the MacBook Pro. The Pro chip will bring a 10-core CPU and a 16 GPU core. It's expected to be 2x faster in graphics compared to the M1 chip. In CPU power, it's expected to be three times faster.

The M1 Pro will also be able to support multiple displays (finally!), and supports Thunderbolt 4.
Not just one chip! We're also getting the M1 Max.

It builds on the M1 Max, expect 4000Mbps of bandwidth, and it supports 64GB of RAM. It's the largest chip Apple ever built. Expect 32 GPU cores, along with a faster "Media engine." Apple is now slamming the 8-core PC laptop chips, stating the new M1 chip duo outdoes other chips by around 8 times the speed. As for GPU, expect 7 times faster GPU speeds.

Another point Apple brings up is the amount of power the M1 Pro and M1 Max while using significantly less power. When compared to an high-end laptop, it can use 100W less power while delivering amazing performance. You've piqued out interest, Apple.
It's quite a beast, but they're not done yet... #AppleEvent pic.twitter.com/2fIlT2fwvnOctober 18, 2021
Apple is launching more third-party apps that will work seamlessly with the Apple Silicon, thanks to the Universal apps. Plus, apps on iPhone and iPad will be apple to be used on the chips.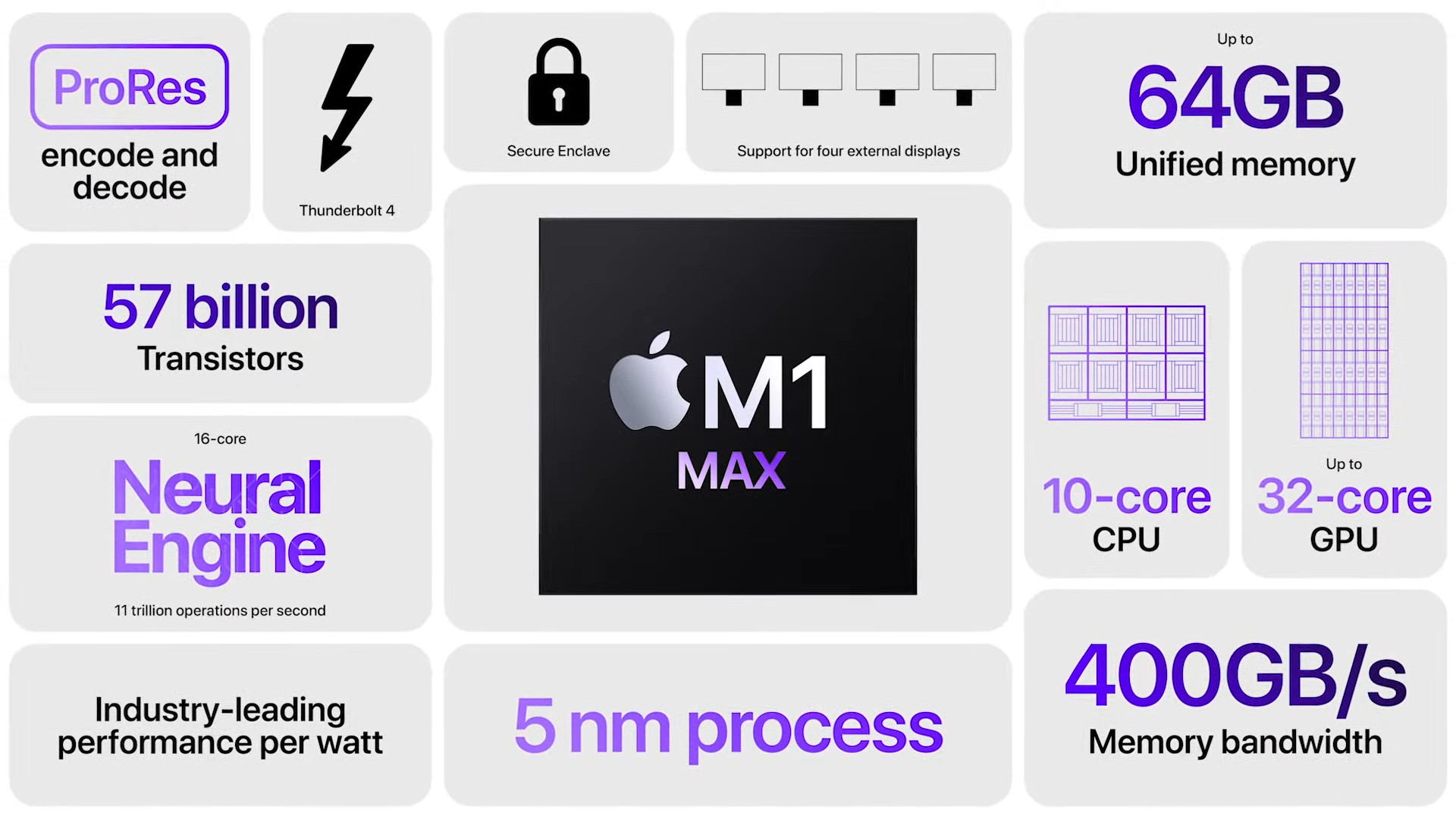 Here's a first look at the M1 Pro and M1 Max-equipped MacBook Pro. Like rumors have indicated, we're getting 14-inch and 16-inch MacBook Pro models. Hoorah!

The new MacBook Pro models will have a new airflow system, and will be very quiet thanks to the efficiency of the chips.
We're getting a redesigned keyboard, too. Expect a HDMI port, a Thunderbolt 4 port and a SD card slot on one side, along with two additional USB-C ports and an audio jack on the other side.

MagSafe is back! Plus, expect to support up to two monitors when using the M1 Pro, and up to three and 4K monitor on the M1 Max.

Now we're getting a better look at the display. Expect 3.5mm bezels, a notch for the camera, and a menu bar wrapping around the top that goes around the camera. The display will also support ProMotion, which means 120Hz refresh rate. However, it also means it adaptive, so it will match the best refresh rate on what apps or activity you're using to save battery.

It also features mini LED display technology like the most recent M1 iPad Pro. It can sustain 1,000 nits of brightness and offers 1,600 nits of max brightness. These are all things we like to see.
Now onto the camera. Expect a 1080p camera, which has an emphasis on sharper images and low light settings. We're always happy to see an upgraded webcam system.

We're also getting an upgraded audio experience, with the 16-inch MacBook Pro boasting a 6-speaker audio system that apparently boasts a deeper bass and sounds "we've never experience before."
Both the 14-inch and 16-inch MacBook Pro models and sport the M1 Max chips, meaning the chips aren't reserved for any size. This is great news for pricing options.

The MacBook Pro now has 64GB of unified video memory, compared the usual 16GB. Apparently, users can edit up to 30 streams of 4K edits, or 7 streams of 8K edits. Expect a 7.4Gbs of SSD speeds, too.

The 16-inch model boasts a battery life of 21 hours of video playback, while the 14-inch boasts 17 hours. That's an impressive feat, and we hope it delivers on this claim.
14-inch vs 16-inch #MacBookPro battery life 🔋#AppleEvent pic.twitter.com/CwRy0VkFLqOctober 18, 2021
Now for prices and availability.

The 14-inch MacBook Pro will be priced from $1,999.

The 16-inch MacBook Pro model will be priced from $2,499.

Fans can order it today, and it will be available next week. Now that's soon.
And Tim Cook is closing out the event, just under the one-hour mark, too. That's a wrap!

We saw a number of huge announcements, from both the 14-inch and 16-inch MacBook Pro models, to the new, third-gen AirPods. Plus, the M1 Pro and M1 Max chips are looking to blow the competition away.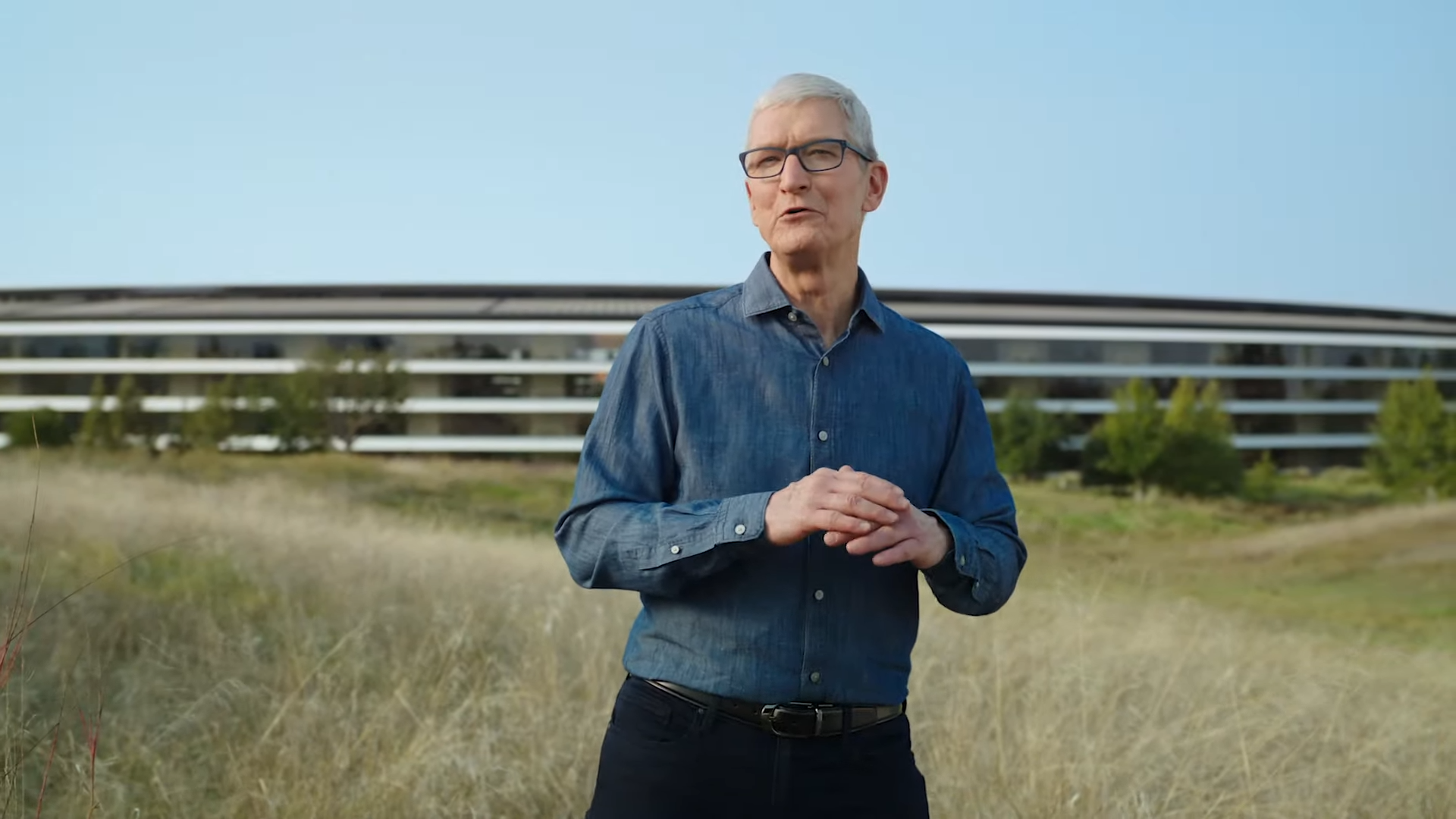 So, here's a quick summary of what the Apple event delivered:
The recent rumors and leaks appear to have hit the nail on the head in terms of announcements and features, but we're still impressed by Apple's dual M1 chips: the M1 Pro and M1 Max.
Get instant access to breaking news, the hottest reviews, great deals and helpful tips.
Thank you for signing up to Laptop Mag. You will receive a verification email shortly.
There was a problem. Please refresh the page and try again.