Got yourself a new gaming laptop? Awesome — now how about a gaming monitor for all the gaming at home?
Luckily, Gigabyte's got you covered with a huge sale across their line of gaming monitors (opens in new tab), including savings up to a massive $140.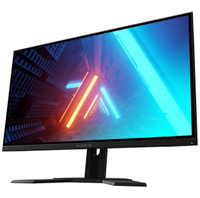 (opens in new tab)
Gigabyte G27Q: was $329.99 now $279.99 @ Newegg (opens in new tab)
Save $50 and grab the dream pairing of 1440p resolution and a buttery smooth 144Hz refresh mate in one glorious gaming monitor for under $300. The Gigabyte G27Q also sports HDR400, 92% DCI-P3 color gamut and AMD FreeSync tech.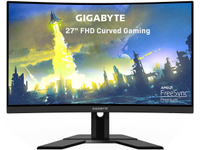 (opens in new tab)
Gigabyte G27FC: was $249.99 now $189.99 @ Newegg (opens in new tab)
Not looking to pay that much and don't need such a high resolution? We've got you covered. The G27FC comes in at nearly 100 bucks less and sports a 27-inch FHD curved panel with an even smoother 165Hz refresh rate.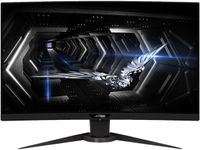 (opens in new tab)
Gigabyte Aorus CV27Q (Open Box): was $459.99 now $386.99 @ Newegg (opens in new tab)
All together now! A 27-inch curved monitor with 1440p resolution and a 165Hz refresh rate. Plus all the extras you'd expect from a premium monitor, such as HDR, adaptive sync, all at a crazy good price.
Whether you are just starting out in PC gaming or you're an enthusiast, there's something for everyone in this gaming monitor sale. From the $189 Gigabyte G27FC (opens in new tab) with a FHD screen and 165Hz refresh rate, all the way up to the $765 CV27F (opens in new tab) with plenty of game-winning features like noise cancellation and an aim stabilizer that actually combats the recoil frames of a sniper rifle shot to help you see more clarity for your next shot.
They may not be the absolute best gaming monitors out there. To get one of those, you'll be dropping a lot more cash for the privilege. But with a strong spec list, a great picture and (most importantly to you) cheaper prices, these provide great bang for your buck.