Samsung Galaxy Z Fold 5: 3 reasons to buy and skip it
Should you buy the Samsung Galaxy Z Fold 5?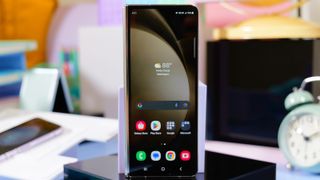 (Image credit: Laptop Mag/Mark Anthony Ramirez)
Samsung Galaxy Unpacked revealed plenty of exciting products in the company's line-up with the Galaxy Z Fold 5 being one of them. But after tons of rumors about it shaping up to be an underwhelming model, many are wondering if those leaks were true. Is the Z Fold 5 really worth buying?
The answer isn't simple. In many ways, this phone is nowhere near as exciting of an upgrade as some of us might have hoped, but there are still reasons you might want to buy it. And if you happen to already own the Galaxy Z Fold 4, you should read more before biting the bullet. Without further ado, here are three reasons to buy and skip the Samsung Galaxy Z Fold 5.
3 reasons to buy Samsung Galaxy Z Fold 5
1: The power of Snapdragon 8 Gen 2
There are few significant differences between the Galaxy Z Fold 5 and its predecessor, but one key of the upgrades lie with the processor. The Snapdragon 8 Gen 2 will likely be zippier than the Snapdragon 8+ Gen 1. We tested the 8 Gen 2 in the Samsung Galaxy S23 Ultra and its Geekbench 5.4 multi-core synthetic performance score was 5,081. Comparatively, the Galaxy Z Fold 4's 8+ Gen 1 received a multi-score score of 3,831.
Many other factors can impact processor performance outside of the chip. For example, the Google Pixel Fold and the Pixel 7a share the same chip, but the Fold delivered an embarrassing multi-core score of 1,909 on the Geekbench 5 synthetic test while the Pixel 7a reached a score of 3,065. Regardless, we are expecting the Galaxy Z Fold 5 to be a far more powerful phone in processing power than its previous model.
2: New colors offer more personality
Akin to any big product launch, the latest models of the Galaxy Z Fold 5 is coming with new available colors. The Z Fold 4 featured Phantom Black, Beige, Burgundy and of course, Graygreen, which is a color I'd previously mocked as being for those afraid of color. The Z Fold 5 is expanding its horizons a bit this time, but not by much.
Phantom Black is sticking around unsurprisingly, and of course, there's the neutral Gray option. Beyond just that, Icy Blue, Cream and Blue are also new. Blue and Gray are exclusive to Samsung's website, though.
3: You want a foldable phone
We go over this more in the "reasons not to buy section," but the Galaxy Z Fold 5 is a solid choice for anyone who wants to get into foldable phones. It's hard to ignore the steep cost, but even Google Pixel's often more affordable line-up has failed in solidifying a more competitive edge in price with its foldable phone.
It's also not a bad idea to purchase an older Galaxy Z Fold around the time this new model launches; previous iterations become less expensive as a result. But if you want the latest, most powerful foldable phone without going over $2,000, this is likely your best bet.
3 reasons to skip Samsung Galaxy Z Fold 5
1. You already own a Galaxy Z Fold 4
The Galaxy Z Fold 5 is shaping up to be a pretty impressive pick for those new to foldable phones, as it is undeniably superior to the previous model, but it;s not a big enough jump to justify purchasing one if you already own a Galaxy Z Fold 4. Rumors have suggested this for a while with employees reportedly saying it's so boring it "can't even be called Galaxy Z Fold4s."
At the end of the day, both phones feature the same 7.6-inch QXGA+ Dynamic AMOLED 2X Infinity Flex Display with 2176 x 1812-resolution at 374 pixels per inch and a 120Hz adaptive refresh rate. They also share the 6.2-inch HD+ 2316 x 904-pixel 402ppi 120Hz AMOLED 2X cover display. All of the cameras have the same megapixels and the battery is still 4,400mAh. The only noteworthy differences are the Snapdragon 8 Gen 2 upgrade and its reduction in weight.
2. Galaxy Z Fold 5 is not rated to the IP58 dust-resistance standard
This is no surprise if you've kept up with the Galaxy Z Fold 5 rumors, as it was previously stated that it would not be rated at the IP58 dust-resistance standard. This turned out to be true, which means the previous safety precaution required for the Fold 4 still applies here. If you go onto Samsung's website for the phone's predecessor, the company warns users to "be wary of foreign substances or dust."
If you're not in the mood to panic about the presence of dust particles, sand, or anything grainy that could damage such an expensive product, you might not want to invest into the Galaxy Z Fold 5. However, this is an issue many foldable phones have. The Google Pixel Fold is similar, lacking a dust-resistance rating.
3. You don't care for processing power
The Galaxy Z Fold 5's largest upgrade comes from its Snapdragon 8 Gen 2 inclusion, but this isn't for everyone. Assistant Managing Editor Sean Riley, Laptop Mag's resident phone expert, has long held the belief that phones are often overpowered for what a majority of users need them for. Pixel phones have often gotten this one aspect right, as the Google Tensor G2 chip is notably less powerful than what Qualcomm or Apple can accomplish.
But for everyday use, this chip is great unless you want to run the most demanding software. If you have a similar opinion on this matter, you might not find what you're looking for with the Galaxy Z Fold 5. Considering its processor is its main selling point, it probably won't appeal to anyone who owns a foldable phone already.
Stay in the know with Laptop Mag
Get our in-depth reviews, helpful tips, great deals, and the biggest news stories delivered to your inbox.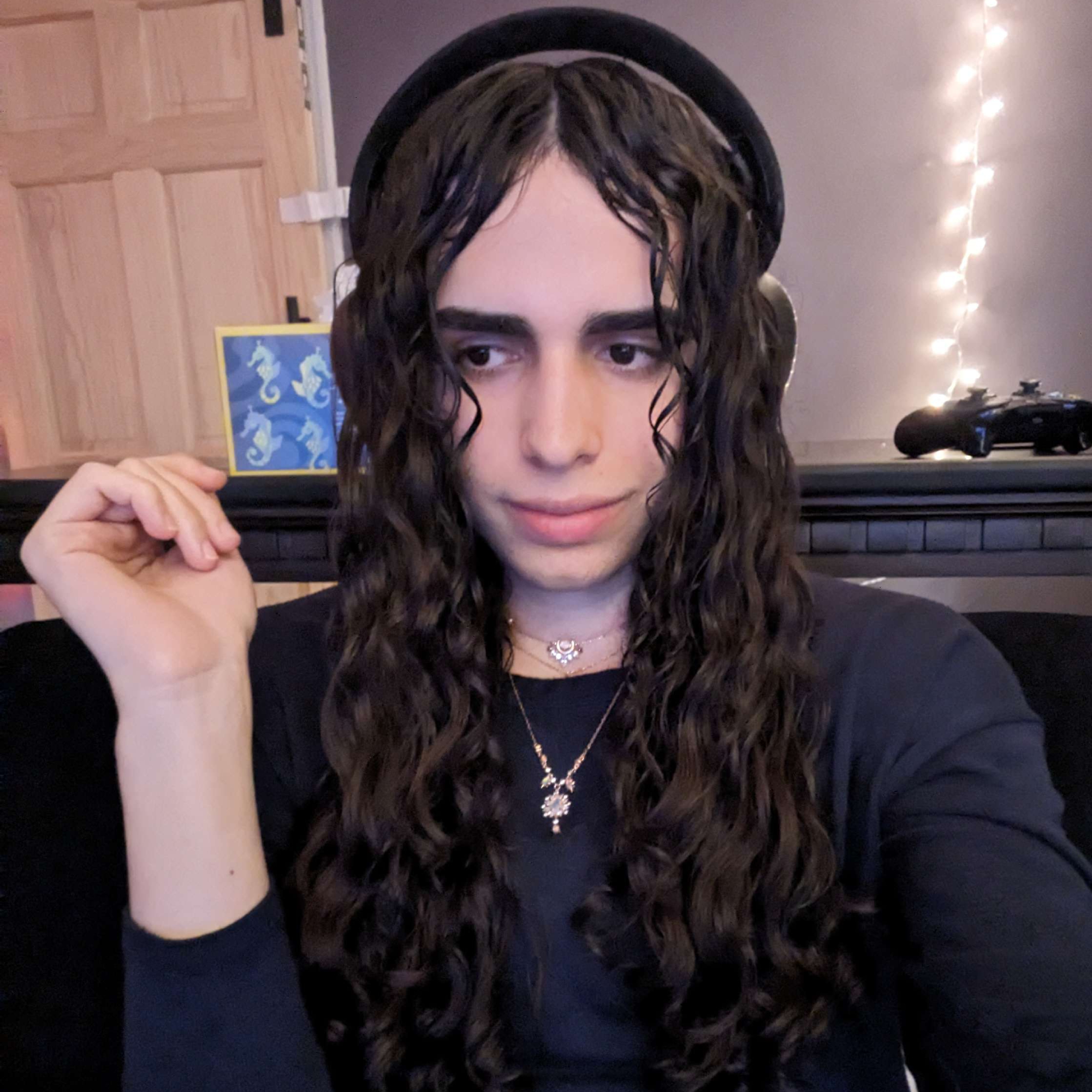 Self-described art critic and unabashedly pretentious, Momo finds joy in impassioned ramblings about her closeness to video games. She has a bachelor's degree in Journalism & Media Studies from Brooklyn College and five years of experience in entertainment journalism. Momo is a stalwart defender of the importance found in subjectivity and spends most days overwhelmed with excitement for the past, present and future of gaming. When she isn't writing or playing Dark Souls, she can be found eating chicken fettuccine alfredo and watching anime.