Meta Quest 3 vs. PSVR 2: Which is the best VR headset?
In the battle between Meta and Sony, which VR headset comes out on top?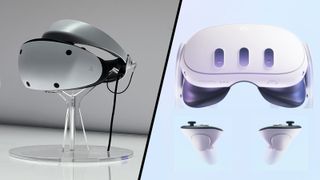 (Image credit: Meta, PlayStation)
The Meta Quest 3 was recently revealed by Mark Zuckerburg, giving us a first look at what to expect in terms of price, design and power. While plenty of details are being kept under wraps, we did get a first look at some of the games coming to the platform soon. With the Meta Quest 3 launching this fall, we have a new VR contender stepping into the ring.
If you're looking to get into VR or purchase your next headset, you might be wondering if PSVR 2 is a better investment over Meta Quest 3. While we haven't tested the Meta Quest 3 yet, we know enough to offer a breakdown of its core advantages and why some will prefer it over Sony's latest hardware. Read on ahead to find out whether Meta Quest 3 or PSVR 2 is right for you.
Meta Quest 3 vs. PSVR 2: Price
The Meta Quest 3's 128GB model costs $499 while the PSVR 2 retails at $549, making the former the more affordable alternative. Because the Meta Quest 3's hardware is built within the headset itself, you won't need an external device or console to play VR games. On the other hand, PSVR 2 only functions with the PS5, which already costs $500 on its own.
If you don't already have a PS5, purchasing both just to play VR titles will bring the price up to $1,050, which is steep if that's all you're looking for. If you already have a PS5, then that's far less of an issue, but the Meta Quest 3 is still more affordable at the end of the day.
It's also interesting that VR is only getting more expensive and that is reflected in the increased cost seen in these headsets. The PSVR 2 retails for $549, while the original started at $399. The Meta Quest 3 is going to cost $500, even though its predecessor started as low as $300. It seems like the theory that this technology would only get more affordable with time has yet to come to fruition.
Winner: Meta Quest 3
Meta Quest 3 vs. PSVR 2: Graphics
The Meta Quest 3 will be built with a Snapdragon chipset, and while the model name has yet to be confirmed, Meta is claiming that this "next-gen Snapdragon chip" will boast twice as powerful graphics when compared to the previous headset. Because the Meta Quest 2 was powered by the Snapdragon XR2, a hands-on from Mark Gurman claims it will feature a second-generation version of this same chip.
But to Meta's dismay, that won't matter. No modern Snapdragon chipset, regardless of how powerful, will stand a chance against the PS5's dedicated GPU and CPU. With the AMD Oberon built on RDNA 2.0 architecture, it boasts a maximum of 10.3 teraflops of power.
The Snapdragon XR2 is around 1.2 teraflops, so even if the Meta Quest 3 doubles that number, it will only be around a fourth as powerful as what Sony's latest generation of hardware offers. This isn't even considering that the PS5 features a separate dedicated 8-core AMD Zen 2 processor as well.
To put it succinctly, there is no world in which a system-on-chip can compare to the unwieldy beastliness of a dedicated modern console. But on the other hand, there should never have been an expectation for this to happen. With the PS5, you're purchasing two separate bits of hardware, whereas Meta is combining both into one.
Winner: PSVR 2
Meta Quest 3 vs. PSVR 2: Software
Meta Quest features its own library of games available to purchase using the headset itself, while PSVR 2 is directly connected to the PS5 and simply acts as a controller and headset. But unfortunately, PSVR 2 is not backwards compatible with PSVR games. While many PSVR games have been ported over to the latest model, this is rather inconvenient for users who wanted to jump into the long library of titles cultivated until this point.
Meta Quest 3, on the other hand, is backwards compatible with everything you could have played on Meta Quest 2. Purchasing the new headset will not block you out from a long library of titles, which is already enough to solidify this headset as the software champion. But beyond just that, it will feature AR capabilities that let you perform all sorts of actions within your physical space thanks to the inclusion of two cameras and a sensor at the front of the headset.
Winner: Meta Quest 3
Meta Quest 3 vs. PSVR 2: Display
The PSVR 2's display is gorgeous. It offers a 2000 x 2040-pixel OLED screen per eye at 90Hz or 120Hz, making it an absolute powerhouse. Meta has yet to unveil what the Quest 3 is packing in this department, but leaks have told us that it will feature a 2064 x 2208-pixel LCD display per eye up to 120Hz.
If these leaks are true, the slightly increased resolution in the Meta Quest 3 doesn't stand a chance against PSVR 2's OLED display. The enhanced color depth shifts each landscape into an immersive and spellbinding playground, so this would make Sony's headset an easy winner.
Winner: PSVR 2
Meta Quest 3 vs. PSVR 2: Games
Meta held its Quest Gaming Showcase and Sony had its PlayStation Showcase 2023 recently, with both providing hints at some of the games we will see in the future on Meta Quest and PSVR 2. While we don't know for sure which company will come out on top in the years to come, we can analyze based on what we've seen so far.
I Expect You to Die 3 was revealed during the Meta Quest showcase and it is one of the best VR game franchises out there. It boasts hilarious spy-esque shenanigans and a challenging gameplay loop that has you solving puzzles within the immersive spaces of VR. The original is still the best VR game I've played, and although the first and second were available on PlayStation, this new sequel is a Steam and Meta Store exclusive. This is a massive blow to Sony, and if you're a big fan of this series, it could make or break a purchasing decision.
On the other hand, PlayStation recently revealed its Resident Evil 4 Remake will receive a free VR mode on PSVR 2. Considering how well the original version of Resident Evil 4 did on VR, we're expecting this to be an incredible time. It will also be an awesome showcase of how gorgeous PSVR 2 games can look, as RE4 Remake is one of the best looking modern games out there graphically.
You're bound to get more VR games out of Meta Quest platforms, and that can easily be seen in how Sony's latest VR conference only featured five games, whereas Quest's recent showcase had dozens of them, with mind blowing exclusives like Asgard's Wrath 2 continuing to impress. Games like Horizon Call of the Mountain are undeniably impressive, too, so it's hard to say which company comes out on top with games.
Winner: Tie
Bottom line
We haven't tested the Meta Quest 3 ourselves just yet, as we still have to compare controller ergonomics and headset comfortability. After all, these are what make or break a VR system, especially for those who want to play for longer periods of time without feeling weighed down or tired.
But the Meta Quest 3 and PSVR 2 offer formidable advantages depending on what you're looking for. If you want a larger library within a dedicated headset, the Meta Quest 3 is the right choice. But if you already have a PS5 and want greater performance on higher fidelity games, alongside a gorgeous OLED screen, you'll want the PSVR 2.
Winner: Tie
Category
Back to Gaming Laptops
Brand
Processor
RAM
Storage Size
Screen Size
Colour
Condition
Price
Stay in the know with Laptop Mag
Get our in-depth reviews, helpful tips, great deals, and the biggest news stories delivered to your inbox.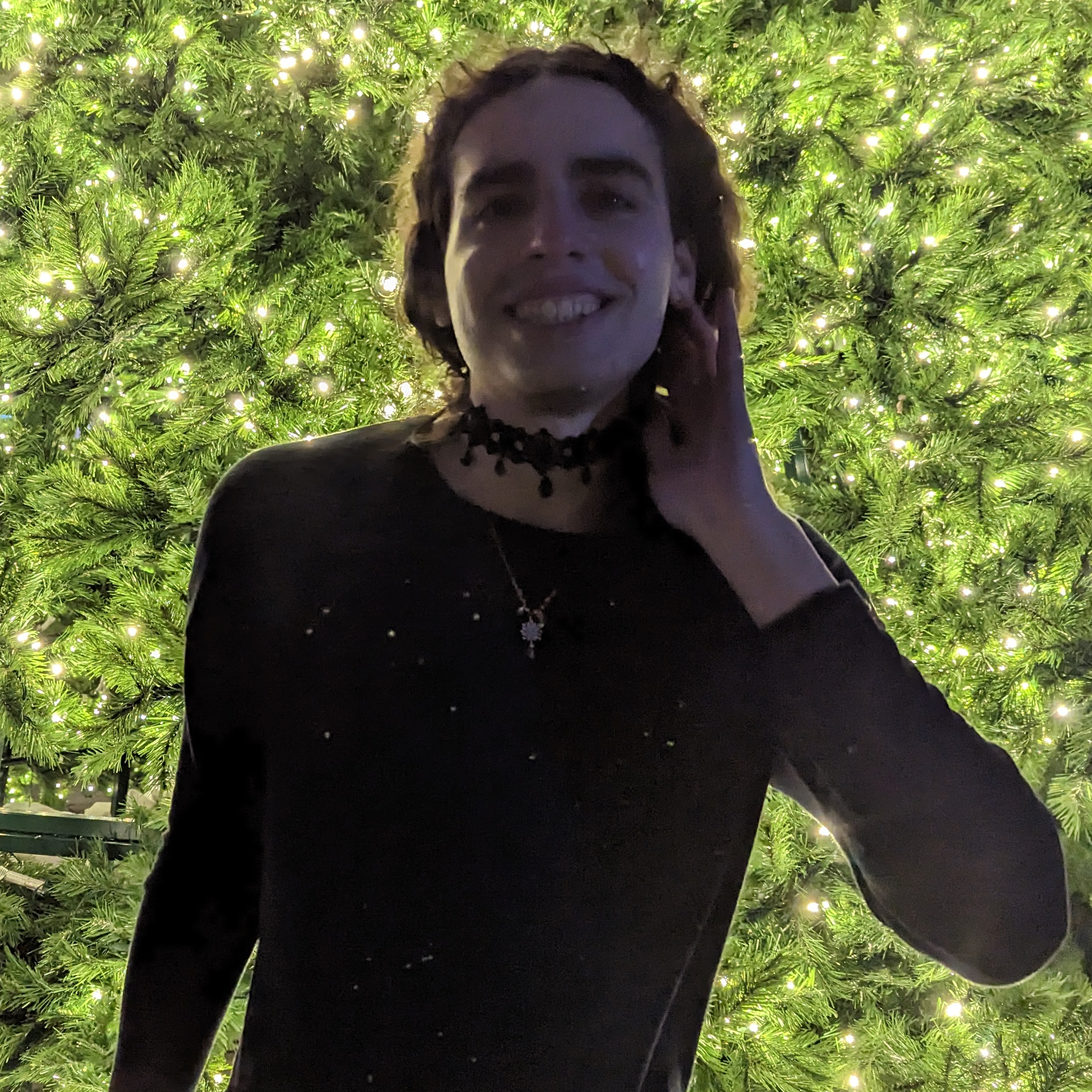 Self-described art critic and unabashedly pretentious, Momo finds joy in impassioned ramblings about her closeness to video games. She has a bachelor's degree in Journalism & Media Studies from Brooklyn College and five years of experience in entertainment journalism. Momo is a stalwart defender of the importance found in subjectivity and spends most days overwhelmed with excitement for the past, present and future of gaming. When she isn't writing or playing Dark Souls, she can be found eating chicken fettuccine alfredo and watching anime.