I'm a longtime Windows fan, but this shocking discovery pushed me to MacBooks
I can no longer defend Windows laptops anymore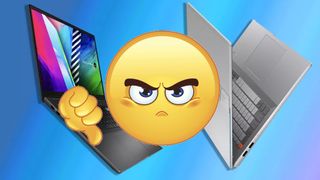 (Image credit: Future/Getty Images/Yayayoyo)
Out of sheer curiosity, I decided to tap into Laptop Mag's records to explore the top 10 laptops with the longest-lasting battery life. The laptop that sits on the apex of this list is one I like to ignore and skip over because it's not a consumer-friendly laptop: the 2021 Getac S410.
It's a rugged laptop that's designed for harsh, oppressive, unrelenting conditions. So if you're not a daredevil nomad who plans to rough it out in the inhospitable Himalayas, the clunky Getac 2410 — lasting a whopping 29 hours and 38 minutes on a single charge — isn't for you.
The next laptop that actually "counts" is, unsurprisingly, a MacBook — the 16-inch MacBook Pro packed with an M2 Max chip, specifically. If you take a look at our laptops with best battery life page, macOS devices have invaded the list, so I fully expected an Apple laptop to sit atop the power-efficiency throne.
However, as I perused through the rest of the list, I grew more and more disturbed. I then made a shocking revelation that made me realize that it may be time to hang up my "Team Windows" jersey.
---
Where to get the top laptops with the best battery life?
---
Not a single recent Windows laptop is on the top 'battery life' list
I wondered which Windows laptop I'd recommend to someone if they asked me, "Hey, I'm looking for a PC with great battery life — which one should I get?" To my horror, there is not a single recent Windows laptop (I'm talkin' 2022 and 2023 devices) that landed on the "top 10 laptops with the longest battery life" list.
In other words, if you look at the chart above, not a single Windows laptop has surpassed the 16-hour runtime mark in three years. And there's no way in hell I'm recommending a laptop that old.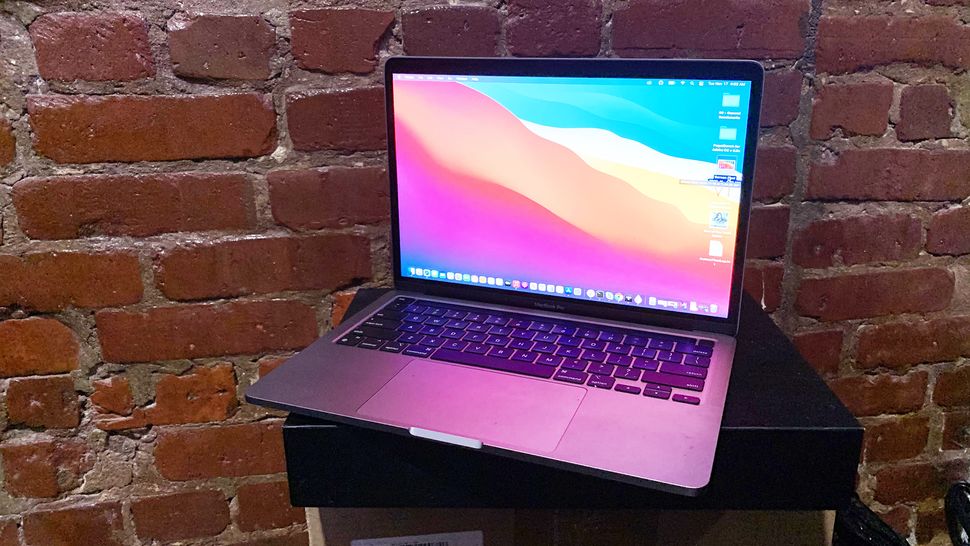 Meanwhile, the only laptops I can recommend in good conscience are two MacBooks: the 13-inch MacBook Pro (M2) and the 16-inch MacBook Pro (M2 Max). Both last more than 18 hours, which is a jaw-dropping runtime. To put this into perspective, the average premium laptop lasts only 10 hours and 30 minutes on a charge. The aforementioned MacBooks, on the other hand, can last an extra eight hours. At this point, with either of these MacBooks, you can go nearly two days without charging them with light, casual usage.
While Lenovo had a great year between 2018 and 2020, rolling out three power-efficient laptops that are still among the longest-running devices we've ever tested, the Hong Kong-based company — like other PC OEMs — seemingly regressed when it came to power-efficiency after 2021.
To put it succinctly, 2018-2020 laptops should not be taking up valuable space on this list. Instead, newer, fresher 2022-2023 PCs should have top-battery-life rankings, but alas, they're nowhere to be found. What gives?
Intel mobile CPUs are falling off
Most of the Windows laptops on the chart have 10th generation Intel U-series chips, which launched in May 2020. U stands for ultra-low power, signifying that the chip is designed to be energy-efficient (but don't expect the beastly performance scores you'd find on more powerful processors). The Lenovo Flex 5G and IdeaPad Slim 7, on the other hand, pack Qualcomm and AMD chips, respectively.
This tells me that Intel chips' power efficiency likely began to regress when the chipmaker unleashed its 11th generation processors in 2021 — and it's all downhill from there.
Take a look at PCWorld's comparison of an 11th-gen Intel CPU and a 12th-gen Intel processor in the Framework laptop. In the experiment, the RAM, SSD, thermals, chassis, and operating system were controlled variables. The independent variable was, of course, the CPU. After testing an Intel Core i7-1185G7 processor and an Intel Core i7-1260P in the same Framework laptop, PCWorld discovered that multi-threaded performance, Chrome browsing, word processing, Photoshop, and graphics all got a boost. However, battery life dropped by 30% generation-over-generation. Yikes!
Even Monica Chin over at The Verge noticed a regression in battery life after reviewing a number of laptops in 2022.
"It's a Tale of Bad Battery Life. Aside from the LG Gram, the 2022 iterations of all of these models have had worse battery life than their 2021 models did," Chin said, pointing out that the 2022 ThinkPad X1 Yoga Gen 7, Acer Swift 5, Lenovo Yoga 9i, Samsung Galaxy Book 2 Pro, and the Dell XPS 13 Plus — all equipped with 12th Gen Intel P-series chips — regressed in battery life compared to their predecessors.
Meanwhile, Apple smartly jumped off the Intel bandwagon. Since 2018, there were rumors that Apple was planning on making its own in-house chips. As we now know, this juicy morsel of gossip turned out to be true. In 2020, the Cupertino-based tech giant officially announced that it's ditching Intel CPUs for custom ARM chips. Looking back, this is one of the best decisions Apple has made. Intel continues to do well on the performance front, but it has failed to make any progress with battery life in recent years. Apple, on the other hand, made great strides in both performance and power efficiency at the same damn time. Since the M1 chip launched, we've seen generation-over-generation boosts in battery life — I can't say the same for the Intel chip.
We've got 19-hour MacBooks on the market and they're looking more seductive to me every day. On the other hand, as a Windows stan, PCs continue to embarrass me as they struggle to catch up with enduring Airs and Pros. (Hell, even Intel-packed Chromebooks, which are supposed to be battery life darlings, have failed to impress me.)
Bottom line
It's over, guys. I can no longer defend Windows PCs.
Organizing all of our reviewed laptops from best battery life to worst, it took me 28 spots — yes, you read that correctly: twenty-freakin'-eight — to find a 2023 laptop. This happened to be the ThinkPad Z16 business laptop that I gushed about this year (it's currently 45% off at Lenovo) — and it doesn't even have an Intel processor. It's packed with an AMD Ryzen 5 6650H chip, and it lasts 14 hours and 38 minutes on a charge.
Unless you want a three-year-old laptop with internal components that are several generations old, the ThinkPad Z16 is the best you can do if you want an au courant, long-lasting PC. As for me, for the first time ever, I've been eyeing a MacBook. That 15-inch M2 MacBook Air, in particular, has been calling my name.
Category
Back to Ultrabook Laptops
Brand
Processor
RAM
Storage Size
Screen Size
Colour
Condition
Price
Stay in the know with Laptop Mag
Get our in-depth reviews, helpful tips, great deals, and the biggest news stories delivered to your inbox.
Kimberly Gedeon, holding a Master's degree in International Journalism, launched her career as a journalist for MadameNoire's business beat in 2013. She loved translating stuffy stories about the economy, personal finance and investing into digestible, easy-to-understand, entertaining stories for young women of color. During her time on the business beat, she discovered her passion for tech as she dove into articles about tech entrepreneurship, the Consumer Electronics Show (CES) and the latest tablets. After eight years of freelancing, dabbling in a myriad of beats, she's finally found a home at Laptop Mag that accepts her as the crypto-addicted, virtual reality-loving, investing-focused, tech-fascinated nerd she is. Woot!