Asus ROG Ally is shaping up to be everything I've ever wanted
It's been a long time since I've been this excited for a new piece of hardware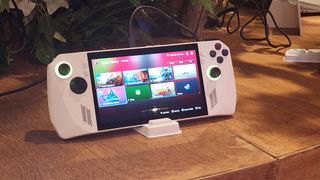 (Image credit: Future)
The Asus ROG Ally continues to exceed expectations as we learn more about it. The Steam Deck already tantalized me in the potential of PC gaming on the go. The thought of combing through my enormous backlog (which has amounted to over 1,000 games on Steam) without even having to turn my PC on was and still is immensely appealing.
I never purchased the Steam Deck, but ever since its launch last year, I couldn't stop thinking about it. But things changed quickly when Asus unveiled the specs and software capabilities of its ROG Ally handheld device this past week. From what we know thus far, the Steam Deck might as well not exist anymore.
The Asus ROG Ally might just be everything I've ever wanted
The Ally offers an opportunity to not only comb through my enormous Steam backlog, but also offers access to the endless number of Xbox Game Pass titles I've been wanting to try. Not to mention the enormous pile of free Epic Games Store games I've claimed over the years. Ubisoft Connect and the EA App are also welcome additions, and while I personally won't be using them all that much, more options are always better.
But what especially excites me is the inclusion of Battle.net. It's no secret that I'm an enormous World of Warcraft addict, having dumped thousands upon thousands of hours into the game ever since I was nine years old. It's an addiction that I have never been quite able to shake, and even now, I stand by my absolute love for the game. World of Warcraft is one of the most important games in history to me.
The Asus ROG Ally having Battle.net on it is more than just "this device can play games from another app" in my eyes. It offers the possibility that one of my most frequently played lifetime games can be enjoyed in a different setting. I no longer have to hop onto my desktop just to do some quests, nor pull out a smoldering gaming laptop that will burn my legs on the bed. Instead, I can take this small handheld device and experience one of my favorite gaming worlds from the comfort of my bed (or potentially on the go).
What's a Steam Deck again? I'm not sure I've heard of it. It's hard to even consider alternate handheld options when all of this information is in my lap, as purely on a software level, I have not been this excited for a new piece of tech since the PS5 launched a few years back. To put it simply, I'm immensely hyped.
Powerful hardware for a potentially great price
Software isn't all the Ally has going for it either, as it's built with a custom AMD Ryzen Z1 Series processor, RDNA 3 graphics, a 7-inch, 1920 x 1080-pixel IPS, 500-nit display with a 120Hz refresh rate and 7-millisecond response time, 16GB of LPDDR5 RAM, 512GB of PCIe Gen4 SSD storage and an open microSD slot for additional storage.
The Asus ROG Ally not only demolishes the competition with its expansive selection of software running on Windows 11, but it is also substantially more powerful through its hardware. I know what you're all thinking: This thing will be absurdly expensive. After all, when you're paying for hardware that's this good, it's hard to imagine it'll be cheap.
We don't have an official price point for the ROG Ally just yet, but a leak from SnoopyTech on Twitter suggests that the 512GB model of the Ally will cost only $699. Considering the 512GB Steam Deck is $649, this small price increase is minimal in comparison. Only $50 extra for such powerful performance and exciting additional software? If this leaked price point turns out to be true, the Ally is making my heart pound with excitement.
Promises can be broken
The keyphrase associated with this excitement is "shaping up to be amazing," not "is amazing." We haven't had the ROG Ally in our hands for an extended period of time. Its specs on paper seem wonderful, but we have yet to test its battery life, thermals, display brightness, vividness and general longevity.
What bugs might we encounter when attempting to run its various compatible software, and will our favorite games even work on it? How long before the machine begins to fail or parts start to deteriorate? How easy is it to keybind certain titles? Will I even be able to play World of Warcraft on this thing (yes that's very important to me).
These are the questions we're waiting to have answered, as it's entirely possible that these exciting promises are being put inside of something that is poorly made. The Nintendo Switch is a masterful handheld device, but the joysticks are abysmal and have some of the worst drift issues of any major gaming hardware launch. That's the sort of thing we won't fully know until we have our hands on this device for an extended period of time, but I'm hopeful.
Bottom line
If the Asus ROG Ally can meet our expectations, it will be the ultimate handheld gaming device. Having the power of Windows 11 in your palms with solid hardware to back it up is no small feat. It'll give me an opportunity to play tons of great games I've been putting off for a long while, and also occasionally get some quests done in World of Warcraft when I'm in the mood to laze around in bed.
I'll never forget how often I'd pull out my PS Vita going to and from college classes, steadily trudging through my backlog of free PS+ games. Having the ability to do that again but with a far larger catalog, significantly more powerful hardware and a larger screen sounds wonderful. And if the leaks are true, all of that for $699 would make the Asus ROG Ally perfection.
Stay in the know with Laptop Mag
Get our in-depth reviews, helpful tips, great deals, and the biggest news stories delivered to your inbox.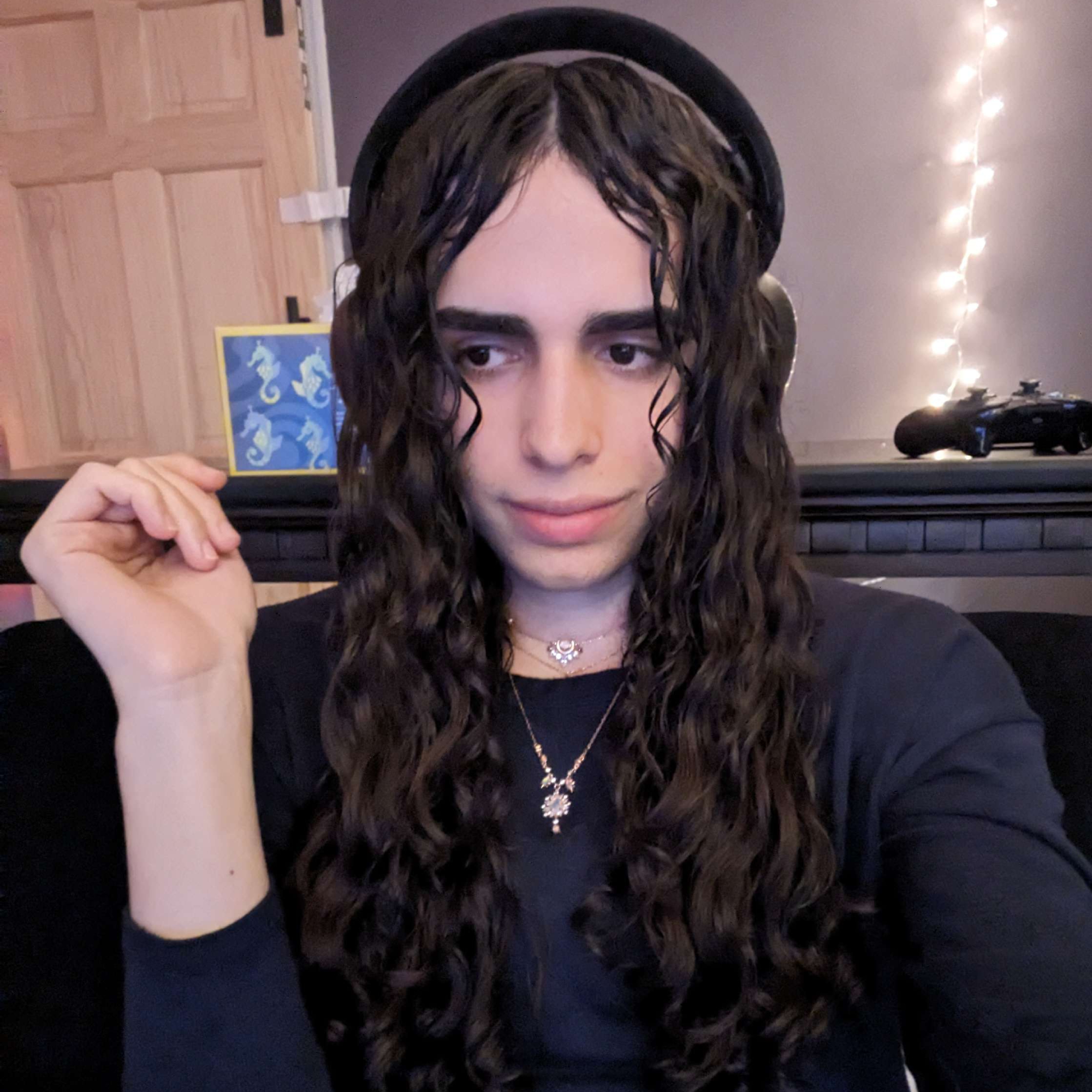 Self-described art critic and unabashedly pretentious, Momo finds joy in impassioned ramblings about her closeness to video games. She has a bachelor's degree in Journalism & Media Studies from Brooklyn College and five years of experience in entertainment journalism. Momo is a stalwart defender of the importance found in subjectivity and spends most days overwhelmed with excitement for the past, present and future of gaming. When she isn't writing or playing Dark Souls, she can be found eating chicken fettuccine alfredo and watching anime.