Best Meta Quest 2 games 2023 — and no, Beat Saber isn't one of them
The best Meta Quest 2 games you'll enjoy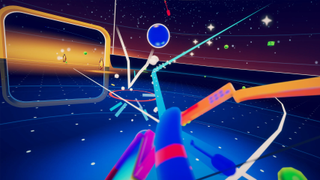 (Image credit: Normal)
The best Meta Quest 2 games provide immersive, mind-blowing, 360-degree experiences that non-VR content cannot deliver. Thanks to the Meta Quest 2 headset (formerly known as the Oculus Quest 2), you can escape the confines of your gaming chair and controller, and explore simulated environments that make you want to live in the metaverse.
One game you will not find on this list is Beat Saber. It's not that I have anything against Beat Saber, but too many are fixated on this game when there are plenty more games in the Quest 2 library to choose from!
As a VR nerd who's tested countless games on the Meta device, I've got the scoop on the best Quest 2 games you can get. Some are free, others require a purchase, but either way, you'll have a blast guaranteed.
If you don't have a Quest 2 yet, you can snag one here. Also, you should know that there's a *new* Meta headset is in the works this year; it's reportedly called Meta Quest Pro.
The best Meta Quest 2 games
Why you can trust Laptop Mag Our expert reviewers spend hours testing and comparing products and services so you can choose the best for you. Find out more about how we test.
1. Among Us VR
Yes, sir! Among Us, one of the most popular mobile games in recent years, transformed into a VR game right before our very eyes, and after playing this game with friends, I am floored that the developers didn't think of this sooner.
With in-game voice chat, Among Us VR adds another layer of intensity and pressure to discussions and emergency meetings, making it more difficult for imposters to lie through their teeth (and easier for crewmates to interrogate any "sus" players). On top of that, as you're thrusted into a 3D, 360-degree perspective world of the Skeld 2, everything feels more immersive. You can actually look over your shoulder to make sure no one creepy is following you, and if someone seems "off," you can try your best to dip out of the room as quickly as possible.
As an imposter, you can actually climb into vents and hide in them to spy on other crewmates. Be careful, though! If you're caught zipping in and out of vents, you'll raise the eyebrows of other crewmates. In the end, laughter and hilarity often ensues with Among Us VR, whether you're playing with friends or strangers. Among Us VR is the most fun multiplayer game on the Quest 2 platform PERIOD.
How much is Among Us VR? It's $9.99 in the Meta Quest Store.
2. I Expect You to Die 2: The Spy and the Liar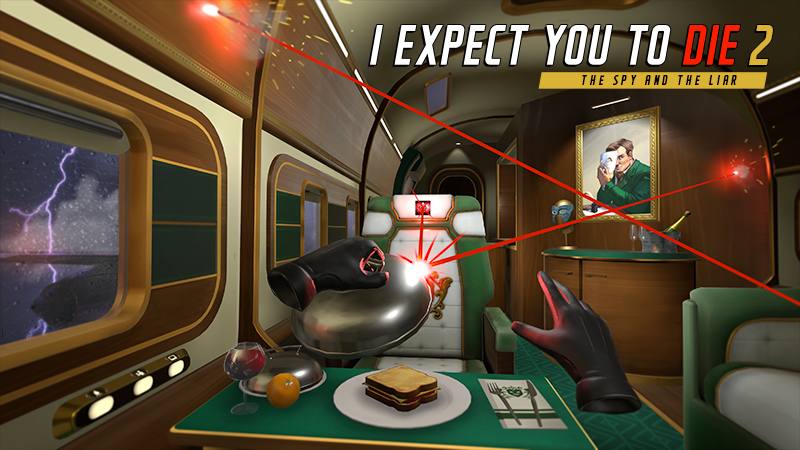 Yes, I know it's a sequel, but you don't need to play the original to enjoy I Expect You to Die 2. This game will keep you on the edge of your seat! There are booby traps planted everywhere with the perpetrators expecting you to — you guessed it — die. You must always be one step ahead of your enemies to stay alive.
Nothing is what it seems in this game, and as a James Bond-esque super spy, you must keep your eyes peeled for deceptive characters, trip wires, bombs, poisonous food, and other fatal traps.
I Expect You to Die 2 is, by and large, an escape room game, but that description fails to capture how thrilling this game is. Sure, you'll be tasked with finding clues and solving puzzles to wiggle out of a villain's lair, but you'll also find yourself wearing funky disguises to throw enemies off your scent. Oh, and don't get me started on the fun supernatural element! You'll have the ability to summon objects into your hands, allowing you to escape precarious situations. Expect some action scenes, too, where you'll be blowing people up with grenades.
I don't want to spoil too much, but the fate of the world rests in your hands, and if you can manage to stay alive, dodge bullets and darts, and solve mind-bending puzzles, you'll do fine. No pressure!
How much is I Expect You to Die? It's $24.99 in the Meta Quest Store (Keep in mind there's a free DLC of I Expect You to Die called "Home Sweet Home" available, too.)
See our review of I Expect You to Die 2.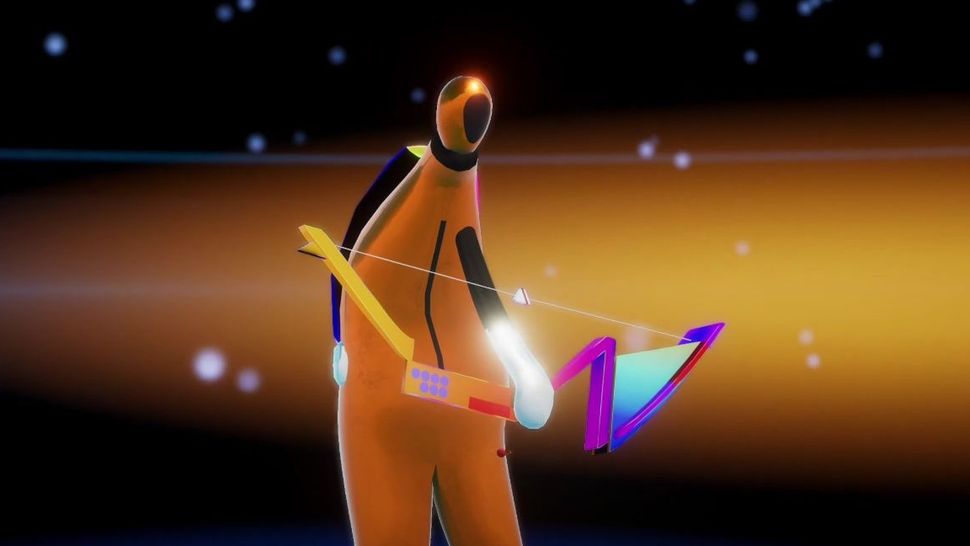 Nock is a beautiful melange of archery and soccer. Instead of using your feet to kick the ball toward your desired direction, you are armed with a bow to shoot arrows at the ball, guiding it into your opponent's net.
You can also fly! While you zoom up toward the ceiling to aim your bow at the ball, you'll feel like you're Robin Hood with wings. No, you don't need friends to play Nock (though it does have a multiplayer component). You can play against the AI, which is surprisingly good — too good!
Be prepared to work up a sweat! Nock VR is an effortful game.
How much is Nock: Bow + Arrow Soccer? It's $9.99 in the Meta Quest Store.
See our review of Nock VR.
4. Rec Room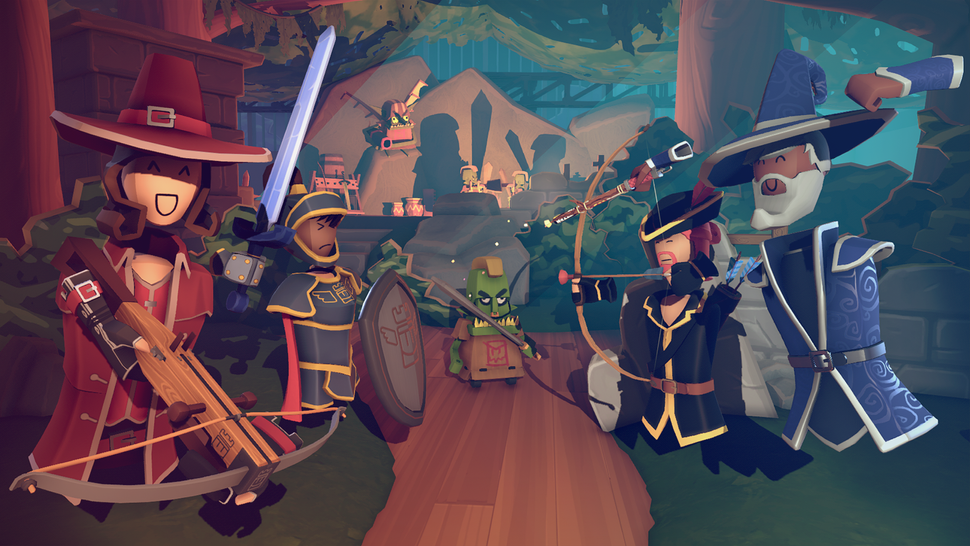 The Rec Room is the gift that keeps on giving. It features innumerable games that will keep you entertained for eternity. One of the most popular games is Laser Tag, which delivers a sick LED-lit arena with stunning neon hues. You can hide behind various obstacles, climb to high vantage points to shoot your enemies from afar, and snag numerous weapons littered throughout the arena. You can blast opponents with grenades, use a sniper rifle for long-range takedowns, or even a rocket launcher for explosive attacks.
You can play with total strangers from around the world, but if you want, you can launch a private room and play with friends. My only suggestion is that if you're going to do the latter, put the other players on mute. The Rec Room attracts kids who love to trash talk with their nasally voices.
Aside from Laser Tag, I also recommend Paintball, Drunken Bar Fight, Dodgeball, and Bowling.
How much is Rec Room? It's free!
5. The Climb 2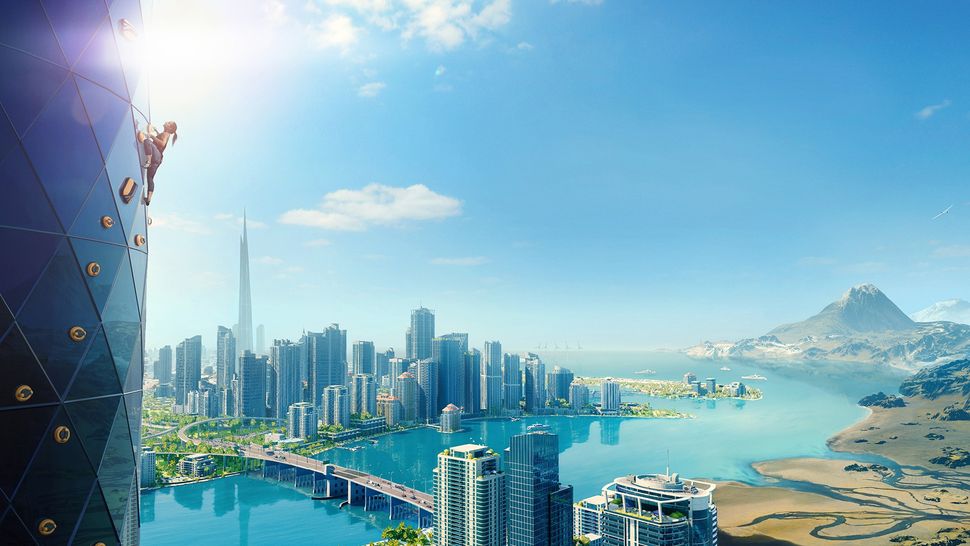 The Climb 2 lets you step into the shoes of a fearless climber sans ropes, ascending towering mountains of grandeur that overlook gorgeous, reflective waters meandering around traditional, East Asian-inspired homes. You can also climb skyscrapers as helicopters and blimps hover nearby, reminding you that you are thousands of feet from the ground. If you're afraid of heights, don't look down!
Climbing isn't the only mechanic featured in this adventurous game. There are ziplines, monkey bars, crumbling bricks, and thorny rock nubs that keep you one your toes. On some missions, you must leap across wide gaps — and it's terrifying. One wrong move and you'll fall to your death!
Once you make it to the top, you'll be rewarded with breathtaking vistas that make the climb worth it. You can also play The Climb 2 with a friend, allowing you to race them to the top.
How much is The Climb 2? It's $29.99 in the Meta Quest Store.
6. Superhot VR
I didn't think I'd enjoy Superhot; I thought it looked too rudimentary with its red-silhouette enemies, but I was wrong — so, so wrong. Superhot is one of the few VR games that truly makes you feel like a total badass, allowing you to dodge gunfire and ninja stars while using weaponry in your environment to shatter your adversaries into a heap of broken glass.
What makes Superhot so addicting? Firstly, it's immensely satisfying, and damn-near therapeutic, to obliterate enemies made out of glass. Secondly, in the Superhot world, time only progresses when you move. This lets you strategize the best "choreography," if you will, to dodge enemy fire, grab the right weapon, and knock all of your foes off their feet. The coolest part of Superhot is that you can be unarmed in one moment, but after taking out a gun-wielding opponent, the pistol comes flying toward you. You can grab it mid-air and use it to shoot your remaining adversaries. Sick!
How much is Superhot VR? It's $24.99 in the Meta Quest Store.
7. Moss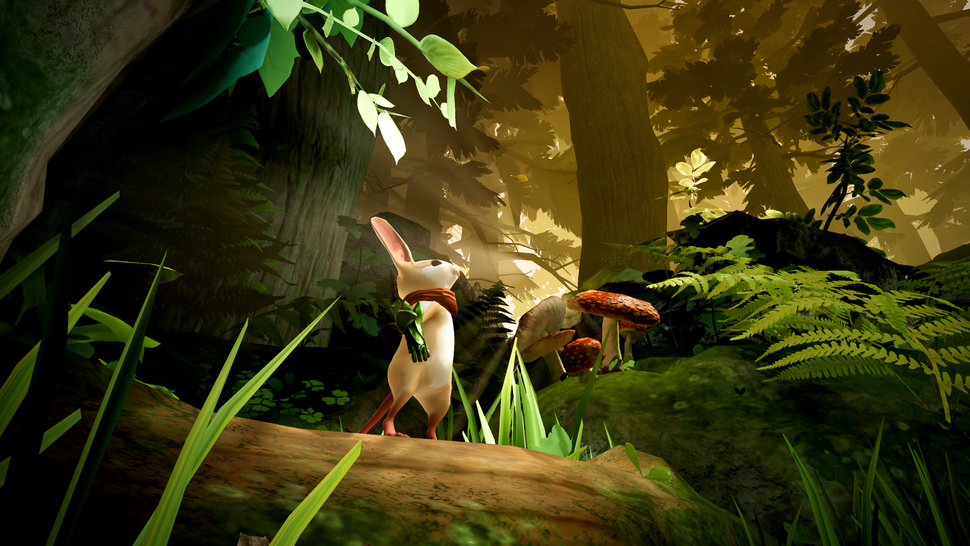 Moss is one of the most unique VR games I've ever played. In this title, you're controlling a tiny mouse named Quill. However, you're maneuvering the cute rodent from a third-person perspective and from a bird-eye view — as if you're playing god.
I'd also classify this game as interactive VR storytelling; a narrator pops up every now and then to add to the plot progression. Moss is an interesting mixture of puzzles, platforming and light combat, allowing you to step in and help Quill navigate stunning, Garden of Eden-esque landscapes.
Once you've completed Moss, which ends with a cliffhanger, fire up Moss: Book 2, which is equally as epic as the original game.
How much is Moss? The first Moss game is $19.99 while its sequel is $29.99.
8. Cooking Simulator VR
OK, I'm not a big fan of simulators, but this cooking game is elite! I wondered why this game garnered a rating of 9 out of 10 stars on Steam (it's also a PCVR game, too). As such, I decided to play the game myself on the Quest 2 to see what the hype is all about.
Cooking Simulator VR thrusts you into a beautiful, modern kitchen and lets you whip up a multitude of dishes from fancy steak dinners to simplistic french fries-and-fried-chicken lunches. Don't worry if you're not a chef! You'll be given a guide and recipe, so you'll know whether you need to make your way to the deep fryer or stove. Everything feels so real with this game, from the way you shake the pan while caramelizing onions to using tongs to flip your salmon. You can opt for just a relaxing time in the kitchen, practicing your culinary skill, or you can kick it up a notch and start rolling out dinners for your restaurant guests. I cannot recommend Cooking Simulator VR enough!
How much is Cooking Simulator VR? It's $24.99 in the Meta Quest Store.
Stay in the know with Laptop Mag
Get our in-depth reviews, helpful tips, great deals, and the biggest news stories delivered to your inbox.
Kimberly Gedeon, holding a Master's degree in International Journalism, launched her career as a journalist for MadameNoire's business beat in 2013. She loved translating stuffy stories about the economy, personal finance and investing into digestible, easy-to-understand, entertaining stories for young women of color. During her time on the business beat, she discovered her passion for tech as she dove into articles about tech entrepreneurship, the Consumer Electronics Show (CES) and the latest tablets. After eight years of freelancing, dabbling in a myriad of beats, she's finally found a home at Laptop Mag that accepts her as the crypto-addicted, virtual reality-loving, investing-focused, tech-fascinated nerd she is. Woot!