The Samsung Galaxy Tab A7 Lite Kids Edition is just the original Samsung Galaxy Tab A7 Lite with an ugly case. It's not clever.
Pros
+

Durable case

+

360 degree kickstand
Cons
-

$250 is a bit much

-

Glossy display with no damage-resistance

-

Kids have access to volume controls

-

Sluggish performance

-

No locking feature to stay in-app
Why you can trust Laptop Mag Our expert reviewers spend hours testing and comparing products and services so you can choose the best for you. Find out more about how we test.
The Samsung Galaxy Tab A7 Lite Kids Edition is my first kids-oriented tech product as a new father, so I've been looking at this tablet through a scrupulous lens, but I didn't really like what I saw. Full disclosure: my child is now six going on seven months, so it's below the recommended three-year-plus age range, but I am very cognizant of that in what follows.
There are two things that I love about the Samsung Galaxy Tab A7 Lite Kids Edition: its durable case and 360-degree kickstand. Everything else? I'm not a fan. Firstly, it costs $250, which is way too much for a tablet with slow performance. Secondly, this product screams "not really for kids," from the glossy display with no damage resistance to the lack of thorough parental controls.
If you want a tablet that's really for kids, check out our best kids tablets page. The Samsung Galaxy Tab A7 Lite Kids Edition is just the original Samsung Galaxy Tab A7 Lite with an ugly sweater. It's not clever.
Samsung Galaxy Tab A7 Lite Kids Edition price and configurations
Samsung Galaxy Tab A7 Lite Kids Edition specs
Price: $249
CPU: Mediatek MT8768
RAM: 3GB
Storage: 32GB
Display: 8.7-inch, 800 x 1340
Battery: 11:38
Size: 8.36 x 4.90 x 0.31 inches
Weight: 13.2 ounces
The Samsung Galaxy Tab A7 Lite Kids Edition comes in one configuration. For $249, or $3.48 per month over 36 months (50% off), you get a gray slate with a Mediatek MT8768 CPU, 3GB of RAM, 32GB of storage and a highlighter green rugged case.
Technically, the only thing that makes this version of the tablet a Kids Edition is its case and some educational apps. It can effectively operate as a normal tablet for adult use, but we're not going to be talking about those functions here.
However, the original Samsung Galaxy Tab A7 Lite costs $199. Am I really paying an additional $50 for a glorified case and some preinstalled apps?
Samsung Galaxy Tab A7 Lite Kids Edition design and durability
After slotting the Samsung Galaxy Tab A7 Lite in its highlighter green Kids Edition case, it's quite the chunky thing. I am okay with that because it's a nice big distraction. I threw the tablet off of my desk onto the carpeted floor and it was fine. Granted, that's not much of a drop, but if it couldn't survive that, it couldn't survive a kid.
The tablet is pretty snug in the case except around the power and volume buttons. The case's bezels are symmetrical, so it doesn't draw attention to those buttons, which is nice. However, the bezel closest to the buttons is flimsy. I worry about the case's durability and the buttons in this area. There are cutouts for the ports too, but since they're smaller and separated, they're not nearly as flimsy.
The back of the tablet features my favorite part: the kickstand. I love this thing. It shifts 360 degrees and the handles flip 180 degrees, so you can practically position it any way you like. This is perfect for those comically precarious situations we parents find ourselves in (you know what I'm talking about). You can even position it to act as a handle for carrying. My only concern with the kickstand is the hinge where it attaches to the case — if pulled hard enough, it may pop off.
As far as size goes, the Samsung Galaxy Tab A7 Lite Kids Edition comes in at 8.4 x 4.9 x 0.3 inches and 13 ounces (not counting the case). It's big enough to be distracting, but keep its weight in mind if your child has a habit of dropping things on their face.
It's worth mentioning that this product is flagged by California Proposition 65 to cause cancer and reproductive harm. The list of flagged chemicals includes lead (solder on circuit boards), cadmium (batteries) and lithium (batteries). However, unfortunately, almost all tech products fall within that list.
Samsung Galaxy Tab A7 Lite Kids Edition ports
Not counting the SIM card slot, there are only two ports that your child can potentially shove stuff in.
The Samsung Galaxy Tab A7 Lite Kids Edition features a USB Type-C power port and a headphone jack. It would be nice if the Tab A7 Lite offered wireless charging, but if your child ends up breaking the Type-C port, you need to get it repaired or get a new tablet.
Samsung Galaxy Tab A7 Lite Kids Edition display
The Samsung Galaxy Tab A7 Lite Kids Edition offers a 8.7-inch, 800 x 1340-pixel display that is not bright enough to keep your child's attention on a sunny day — and not durable enough to survive a temper tantrum. This tablet was obviously not designed with children in mind, and slapping a case on it and calling it a "Kids Edition" is very clearly an afterthought. Also, this screen gets dirty so fast, and I haven't even been using it that long.
I went outside to test how bright the display would be in the sunlight. The sun wasn't even out; it was a cloudy day, and I still couldn't see anything. The glossy display was incredibly frustrating to navigate through with all of that glare. I found it hard to even get back to the tablet's Adult mode to adjust the brightness settings.
One good thing is that the adults are the only ones who can control the brightness of the display, but you can't do it from the Kids menu. You have to turn off Kids, adjust it in the main software, and then go back to Kids. Thankfully, the transition between Kids and Adult is seamless apart from inputting your pin.
The display is bright enough indoors, and especially bright in the dark. I recommend turning on the Eye Comfort Shield setting, which reduces harmful blue-light emissions that may affect your child's eyes.
Samsung Galaxy Tab A7 Lite Kids Edition audio
The Samsung Galaxy Tab A7 Lite Kids Edition's bottom-firing speakers are too loud and shrill. Honestly, I don't care about the quality of audio. Can my daughter hear it? Yes? Good. However, the overall loudness is especially bothersome because, unlike the brightness, the kids have access to the volume settings.
Yup, you heard correctly, and you'll hear a lot more when your kids can turn the volume up without your consent. The Kids software offers full access to the System, Ringtone, Notifications, and Media volume sliders.
This is a real concern because the speakers could potentially damage my kid's eardrums if it's too loud. The parental controls should allow you to set a capped maximum volume.
Samsung Galaxy Tab A7 Lite Kids Edition performance
The Samsung Galaxy Tab A7 Lite Kids Edition offers the same specs as the standard Tab A7 Lite — after all, it's the same darn tablet. There's a Mediatek MT8768 CPU, 3GB of RAM and 32GB of storage. It's not the fastest tablet in the west, or east, or anywhere, but it's good enough for some kids' apps. You may get frustrated while navigating the Google Play Store because there is some noticeable chug even while scrolling. Also, I couldn't run Pokémon Playhouse — it kept crashing.
Another foible that should concern you is the storage. You start off with 32GB, but you can expand the storage with a microSD card to 1TB. Now cut out 10.5GB of that storage because that's just to run the system alone. That's not even counting the additional couple gigabytes of preinstalled apps. Let's say we're working with 20GB of space.
Apps vary in size, but worst case scenario, let's say every app you download is 200MB. That's still 100 apps right there. If the tablet is exclusively for your kid, you shouldn't need that much space. However, this isn't counting photos and videos that your child can take, which can vary from minuscule to all-consuming. Add in downloading videos to watch on a flight or car trip and it will top up in no time. Just keep an eye on the photos and videos storage or invest in a microSD card.
Samsung Galaxy Tab A7 Lite Kids Edition battery life
The Samsung Galaxy Tab A7 Lite Kids Edition lasted 11 hours and 38 minutes on the Laptop Mag battery test. That's a long while, and your kid should definitely not be on their tablet that long during the day.
So ideally, if you're giving them at most 2 hours of screen time per day, you can nearly ride that for a week straight. According to Samsung, you can get a 50% charge in 1.5 hours and a 100% charge in 4.1 hours, so I'd recommend charging the tablet the night before it needs to be used again.
However, if you do get caught at 0% when your kid needs a distraction, we have some numbers that'll give you an idea of your situation. In our own tests, we got an 8% charge after 15 minutes and a 16% charge after 30 minutes.
Samsung Galaxy Tab A7 Lite Kids Edition cameras
There are two cameras onboard the Samsung Galaxy Tab A7 Lite Kids Edition. One is the 8MP main camera and the other is the 2MP front camera. The quality is subpar, but they work; that's all that matters.
In the My Camera kids app, there are some fun effects that your child can play with. There are face effects, filters, and foreground effects. The face effects let you put things like cartoonish eyes or a toothy smile on yourself. The filters can warp or mirror whatever's on screen. And the foreground effects can make you look like you're a diver or a driver. It's silly, but cute.
However, keep in mind that there's no flash for either camera. On one hand, I'd rather not have my child blast a flash in their face, but on the other hand, it's going to be tough to take photos in dimly lit spaces. As a parent, I'd rather have the option of letting them use it or not with parental controls.
Samsung Galaxy Tab A7 Lite Kids Edition games & apps
The Samsung Galaxy Tab A7 Lite Kids Edition comes with a collection of apps that you can download without having to create or sign into a Google or Samsung account. If you want anything apart from the following apps, you'll need to make an account to download it.
The apps you get are Crocro's Friends Village, Lisa's Music Band, Crocro's Adventure, My Camera, My Gallery, My Browser, Bobby's Canvas, and My Magic Voice.
My Camera and My Gallery solely focus on the photo-taking portions. They're very bare bones, so there's nothing to worry about there. You can even add in photos from the device's Adult gallery for your children to look at, such as family photos.
My Magic Voice focuses on audio recordings. After you record your voice, you can filter it to sound like a robot or a sloth. For better or worse, these recordings cannot be saved.
My Browser lets you add appropriate websites for your child to visit. There are already three sites attached, including Dogo News, Dogo Movies, and Dogo Books. It offers a space where kids can read kid-friendly news and reviews on books and movies. However, I did run into something unintentional when browsing Dogo Movies. I clicked into someone's account, and saw that they bookmarked an article about the Russia-Ukraine conflict, which offered a brief synopsis about Russia attacking Ukraine. Additionally, in some of the galleries for the films, there are YouTube videos that play without restriction. Obviously, I can't look at all of them, but it's possible that something inappropriate might come up. Just keep that in mind.
Bobby's Canvas is a cute drawing app where you're provided four different types of canvases: a blank notebook, a color-in sketch, a rainbow chalkboard, and a sand pit. Your child can save their own creations and even sketch over images saved in their gallery.
Lisa's Music Band is my favorite so far for my own child, who loves clicking on the cat symbol, freaking my real cats out as they hear an unknown meow from the void. The app offers four sets of five different sounds. There's a set of instruments, animals, vehicles, and bodily functions. The coolest part is that you can even add your own music to the app, which is great if they love listening to Ms. Rachel sing "Icky Sticky Bubble Gum" (yes, it's stuck in my head).
Then there's the Crocro games, which my child is the least interested in, but I can't blame her, she is still discovering object permanence. Crocro's Friends Village lets you personalize a little building full of creatures, and Crocro's Adventure is a simple puzzle game to get those brain gears in motion.
Those are all of the apps that immediately come with the Samsung Galaxy Tab A7 Lite Kids Edition. It's not an impressive list, and I wish there was something more instantaneously interactive.
Samsung Galaxy Tab A7 Lite Kids Edition parental controls and warranty
The Kids software is very plain — it's a colorful page with a list of apps. Meanwhile, the parental controls are paltry, but there's enough to get you going.
In the parental controls, you can change profiles based on which kid is using it, and you can track app usage, set screen time goals, set a bedtime, and even view your child's creations (photos and art). From here, you allow different apps, set which apps can be used after the time limit, and provide access to media and music. There's also an option to "Swipe right for more content." This just shows a list of other apps you can download, but they're not included with the software, so you have to sign into a Google or Samsung account to download them.
It's a bit frustrating as a parent navigating the Kids section to set things up. You don't have access to the quick menu in the Kids section. It would be nice to have a separate quick drop down menu in the Kids section for Adults to access, so we didn't have to keep flipping back and forth. One of my biggest pet peeves is that I cannot lock the screen on a particular app, so my child can flip back to other apps or the home screen if they wanted to. My daughter loves pressing the home button, and then gets upset at me when Ms. Rachel disappears.
The Galaxy Tab A7 Lite Kids Edition comes with a one-year limited warranty. That's not a lot of time for a kids oriented device. See how Samsung performed on our Tech Support Showdown and Best and Worst Brands ranking.
Bottom line
The Samsung Galaxy Tab A7 Lite Kids Edition is not a bad tablet — it's a bad kids tablet. There's really nothing unique or special that it offers for kids or the parents who are managing their kids. This whole product is an afterthought.
Do yourself a favor. Save some money, and get the Amazon Fire HD 10 Kids tablet ($199), which offers a two-year worry-free warranty, a screen strengthened with aluminosilicate glass, and 1 year of Amazon Kids+.
I wasn't impressed by the Samsung Galaxy Tab A7 Lite Kids Edition. It works, but I can think of better ways to spend $250 for my kid.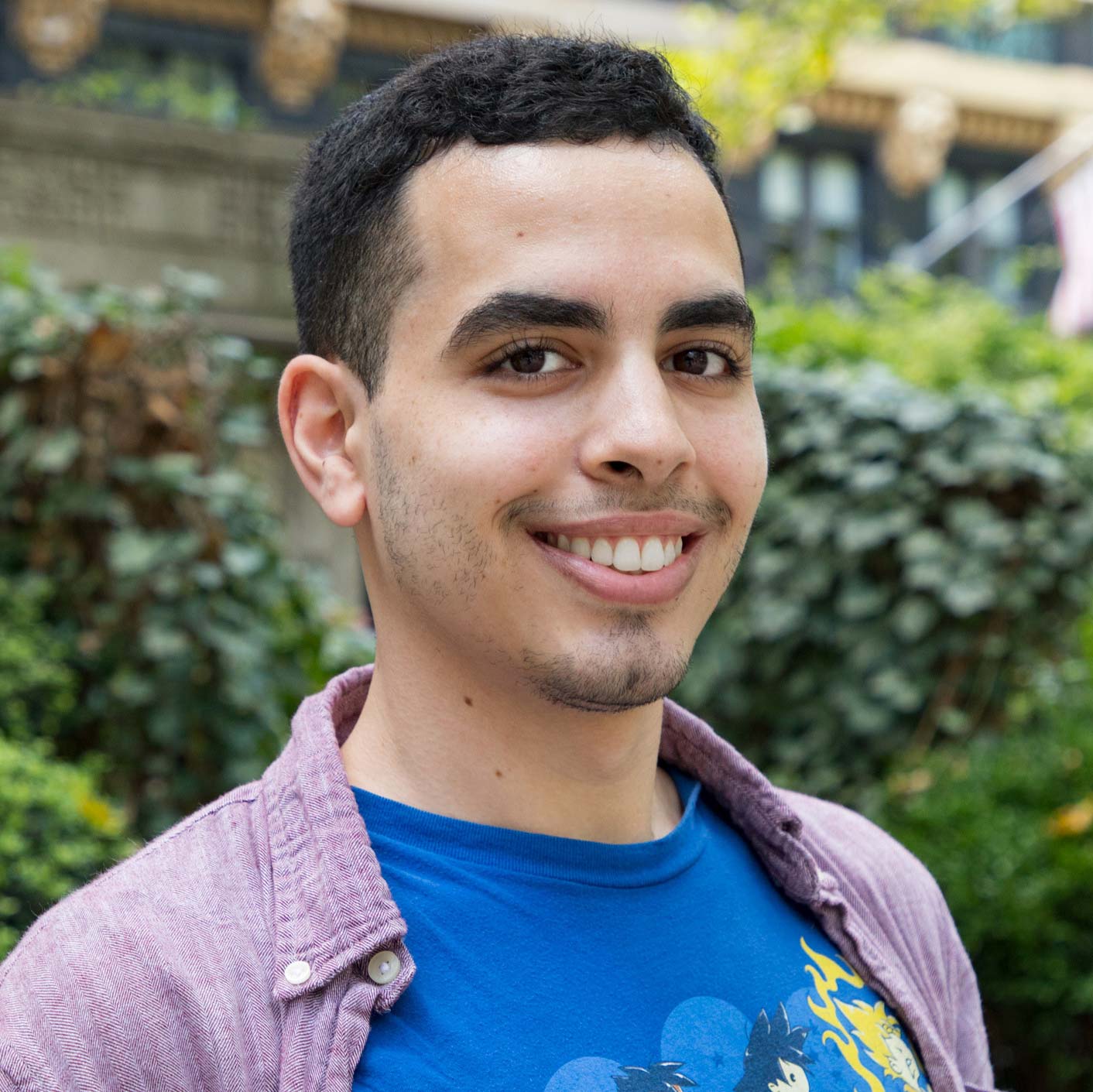 Rami Tabari is an Editor for Laptop Mag. He reviews every shape and form of a laptop as well as all sorts of cool tech. You can find him sitting at his desk surrounded by a hoarder's dream of laptops, and when he navigates his way out to civilization, you can catch him watching really bad anime or playing some kind of painfully difficult game. He's the best at every game and he just doesn't lose. That's why you'll occasionally catch his byline attached to the latest Souls-like challenge.