The Lenovo ThinkVision P27u-20 is a good monitor for professionals who need accurate colors in their design work, but it misses the mark with a flimsy exterior, less-than-great black color depth and frustrating button configuration.
Pros
+

Solid color accuracy

+

Tons of display options

+

Lots of useful ports

+

High DCI-P3 score

+

Delicious 4K resolution
Cons
-

Flimsy plastic exterior

-

Awkward button configuration

-

Underwhelming black color depth

-

Dim in bright spaces
Why you can trust Laptop Mag Our expert reviewers spend hours testing and comparing products and services so you can choose the best for you. Find out more about how we test.
The Lenovo ThinkVision P27u-20 is a powerful 27-inch, 4K monitor with solid out-of-the-box color accuracy, tons of display options and a wide selection of ports for $499. This makes it a good choice for working professionals looking to create designs that will look consistent throughout multiple displays or print with solid color accuracy.
But Lenovo misses the mark in certain areas, with the ThinkVision hindered by a flimsy plastic make that too easily creaks with slight shifts, frustrating button configuration, and black color depth that could be inkier. It's also dim for those in sunny spaces, so we don't recommend it if you're working in a bright room.
And for $499, it's a professional monitor that is significantly cheaper than Apple's $1,599 27-inch Studio Display. But that price difference shows in many avenues, as it certainly won't make our list of best monitors. This doesn't change what the monitor does well, so if you're wondering whether or not this display will be good for you, keep reading!
Lenovo ThinkVision P27u-20 price and configuration
The Lenovo ThinkVision P27u-20 is a 27-inch IPS WLED 3840 x 2160-pixel monitor with a 178-degree viewing angle and a 60Hz refresh rate. It is advertised as reaching a total of 100% DCI-P3 coverage on its sRGB settings, and it also comes with built-in speakers. It is available for $499 on Lenovo's website.
Lenovo ThinkVision P27u-20 design
The ThinkVision feels flimsy. By the time I finished constructing it and pulled it out of its box, I could feel the vibrations indicating the internals were shifting, which made me worried it would collapse before I could get it to my desk. The back panel is easily malleable and putting even the littlest bit of pressure causes it to sink inwards. It also feels shallow in its construction when I tilt it upwards, causing the whole thing to creak and moan. Otherwise, It features lift mechanics, tilt, a 90-degree pivot and swivel.
To make the design even more offensive, the ThinkVision's button configuration is a total pain; I wish Lenovo included a joystick menu navigation system, as that's common in monitors nowadays. Instead, the ThinkVision has five buttons on the front panel, with options to confirm selection, lower or increase, go back and turn the power off.
From left to right, I have to click the fourth button to bring up the menu, navigate down with the third button, navigate up with the second button, select menu options with the fourth button, and go back with the first button. It is a confusing assortment and has frequently resulted in me clicking the wrong button, selecting the wrong option or quitting the menu by accident.
The ThinkVision measures 24.2 x 14.5 x 2.1 inches and weighs 17.6 pounds, which is nice and light for its size as a 27-inch monitor. The HP E34m G4 (31.8 x 4.3 x 15.3 inches, 26.4 pounds) is a 34-inch ultrawide, which is why it's way heavier.
Lenovo ThinkVision P27u-20 ports
The ThinkVision has a surprisingly decked out selection of ports, including two USB 3.2 Type A ports, a Thunderbolt 4 in and out port, two HDMI ports, one DisplayPort, one USB 3.2 Type B, an RJ45, and Kensington Lock.
It probably has the most extensive collection of ports on any monitor I've used, and it's clear Lenovo crafted this keeping the needs of professionals in mind.
Lenovo ThinkVision P27u-20 display
The ThinkVision is a 27-inch 3840 x 2160-pixel IPS matte display at 60Hz refresh rate, featuring a business-focused design for professionals, which is especially evident in its monitor calibration settings. Lenovo advertises this display as having pre-calibrated accuracy and a wide variety of color settings like DCI-P3, Adobe RGB, sRGB, BT.709, BT.2020, Neutral, Warm, Cool and a Custom option for those who want to calibrate themselves.
DCI-P3 channels an undeniably compelling degree of color depth and balances the brightness to ensure that each tone isn't washed out. It is a solid color setting straight out of the box, and if you're someone who never touches color options, you'll be fine using it. But it looks too green for my tastes.
On the other hand, Adobe RGB is a lot brighter and nowhere near as green, but the colors looked especially washed out and flat. The base sRGB setting looks good, but it's muted compared to the sRGB setting on my ASRock Phantom Gaming PG34. The difference in color depth is drastic, with the deep burgundy hue of my Google homepage losing some of its luster on the ThinkVision P27u-20. The BT.709 option has a similar problem.
Warm and BT.2020 don't boast as deep color depth, but they are my favorites due to the overall balance present. Overall, I recommend sticking to Warm, BT.2020 or sRGB if you need it to look good straight out of the box. sRGB is probably best if you're a professional wanting to design web items that will look great across many screens or print items with as much accuracy as possible.
Unfortunately, none of these settings could save the monitor from its consistent lack of inkiness. Blacks aren't all that deep and it results in the image appearing bright, as if a barely visible white transparent square is layered over the screen at all times. The display certainly has a good range of color, but prepare for the deepest blacks to look more along the lines of very dark gray. DCI-P3 is the only setting that gets closest to fixing this issue, but it's still bright.
I watched a personal favorite film of mine from last year, Puss in Boots: The Last Wish on the Warm preset at 4K resolution and was completely absorbed into its vibrant world. It actually shocked me that the display was able to maintain the luster of its color at maximum brightness.
When Puss walks out into a garden full of lavender, roses and beautiful pink flowers contrasting against the muted earthy orange hue of the roof, I fell in love all over again. And in the iconic scene where Puss takes down a giant, I could pick out the individual colors of each and every person's clothes in the crowd as they watched him defeat the monster, even though they were very far away (partially thanks to the monitor's crisp 4K resolution).
The ThinkVision scored an average of 238 nits on PanelNative Mode with brightness set to max. This isn't particularly high and will be slightly problematic for those watching in direct sunlight, but it hits this level of brightness without sacrificing the sanctity of the colors themselves. In comparison, the HP E34m had an average of 189.2 nits of brightness.
It covered 104.6% of the DCI-P3 color gamut on the same settings, which is a great score. The E34m scored 97.5%, putting it slightly below the Lenovo monitor. Of course, this score doesn't showcase the monitor's slightly underwhelming black color depth.
Lenovo ThinkVision P27u-20 audio
It's safe to say that a majority of monitor speakers won't offer sound anywhere near as deep and compelling as what can be offered from the best computer speakers, but you'll sometimes find yourself in a bind without a quality audio solution, and the ThinkVision's built-in speakers are passable.
I watched Puss in Boots: The Last Wish and although it sounded flat at times, especially in certain sound effects getting lost against music, the loudest and lowest parts of the film are audible. I did wish the monitor could get louder on its own though —even at maximum volume it's only enough to fill a small office.
Lenovo ThinkVision P27u-20 setup
The ThinkVision has a three-stage setup process that's not particularly complicated, but it did take me reviewing the included instruction manual a few times to fully understand what was being asked of me. It's as simple as connecting the support to the monitor and connecting the base to the support.
It took me no longer than a few minutes, so if you're afraid of construction processes, this is a particularly inoffensive one. Everything is included within the pieces themselves so you won't need a screwdriver or screws, and the only screwable part has a sizable knob that can be twisted easily.
As far as the display options go, there is a 0 to 100 slider for volume, brightness, and contrast, smart light, and the ability to turn the speaker on or off. Advanced settings include dynamic contrast, color mode settings, scenario mode, overdrive, HDR 400 compatibility, button repeat rate and aspect ratio.
Bottom line
The Lenovo ThinkVision P27-u20 is a solid monitor that proves to be a good pick for working professionals seeking 4K resolution with solid out-of-the-box color accuracy. Alongside its extensive selection of ports and color options, it is an easy way for designers to get work done without having to configure the monitor themselves.
But I wish Lenovo dedicated the resources to make it feel more physically premium, as its current plastic design feels flimsy and cheap. It could be inkier at its darkest moments, alongside a frustrating button configuration system and slightly dim peak brightness that could prove problematic for those in sunny spaces.
These issues are worth noting, but if you're a professional who needs a good monitor with good configuration straight out of the box, the Lenovo ThinkVision P27-u20 is a worthwhile pick.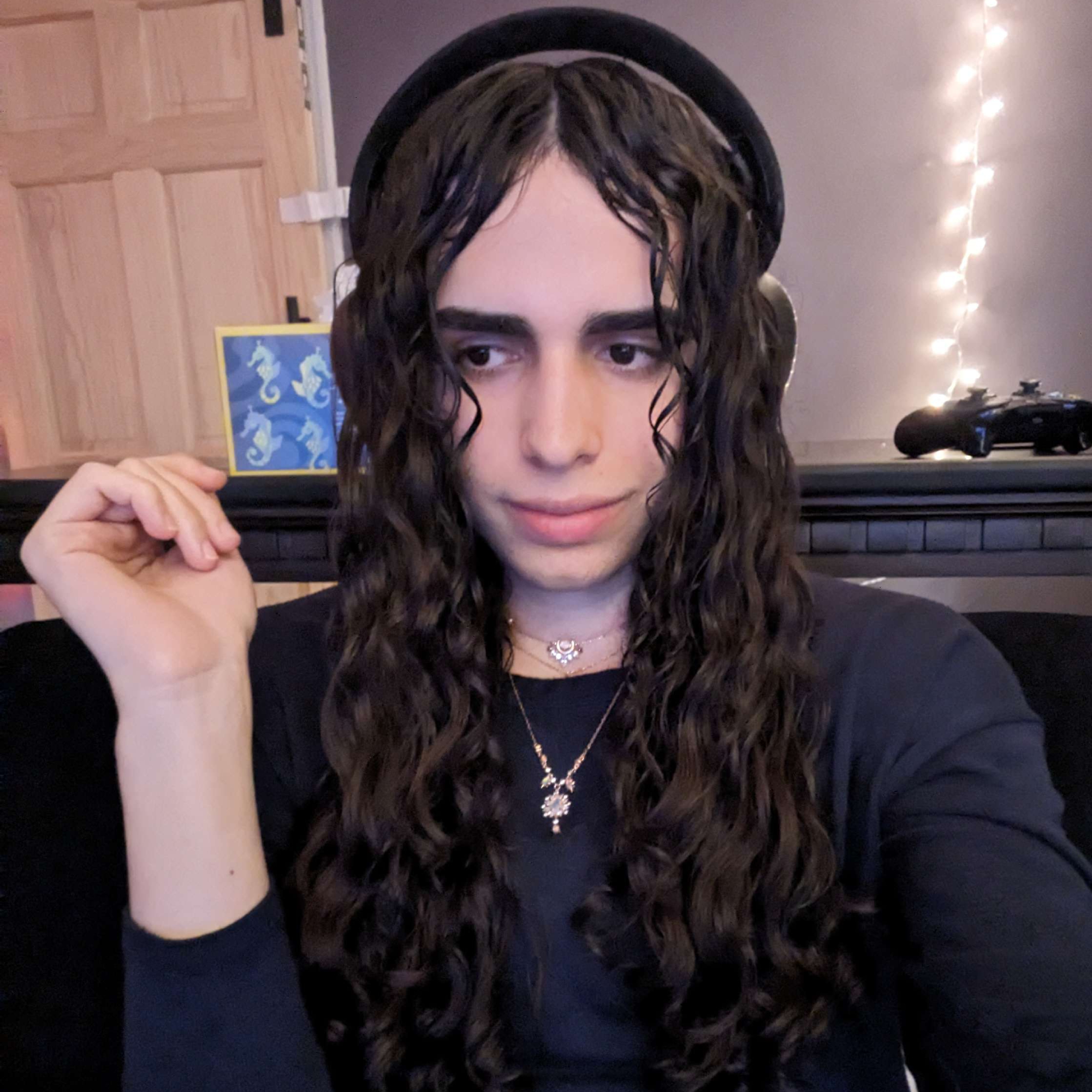 Self-described art critic and unabashedly pretentious, Momo finds joy in impassioned ramblings about her closeness to video games. She has a bachelor's degree in Journalism & Media Studies from Brooklyn College and five years of experience in entertainment journalism. Momo is a stalwart defender of the importance found in subjectivity and spends most days overwhelmed with excitement for the past, present and future of gaming. When she isn't writing or playing Dark Souls, she can be found eating chicken fettuccine alfredo and watching anime.