The ASRock Phantom Gaming PG34 ultra-wide monitor delivers alluring color, 3440 x 1440-pixel resolution, 165Hz refresh rate and 1ms response time for a surprisingly low cost. Just be prepared for a dim display if you want it to look as best as possible.
Pros
+

3440 x 1440 resolution

+

165Hz refresh rate

+

Colorful and vivid

+

1ms response time

+

Affordable
Cons
-

A bit dim

-

Lack of settings
Why you can trust Laptop Mag Our expert reviewers spend hours testing and comparing products and services so you can choose the best for you. Find out more about how we test.
The ASRock Phantom Gaming PG34 monitor delivers a gorgeous 3440 x 1440-pixel ultrawide experience with a solid color range, 165Hz refresh rate and 1 millisecond of response time. But that's not the best part, as it's available for less than $500, making it a leading pick for gamers on a tight budget. It also looks surprisingly good right out of the box, with its Game and sRGB Color Temp preset utilizing some of its best brightness and temperature settings.
It's far from a miracle, though, as its low cost reflects the product in some avenues. Its brightness is underwhelming, however — it looked quite dim after modifying the settings to maintain its color as best as possible. Going beyond that brightness level would turn the picture into a washed out, unappealing mess. If you want the best color accuracy, you'll have to deal with low brightness. Unfortunately, you don't have many settings to work with.
These flaws don't rob this ASRock monitor of its great qualities. It's an awesome product for those who want to get in on the 3440 x 1440 ultrawide experience without paying a fortune. It is definitely one of the best gaming monitors out there, but is it the right pick for you?
ASRock Phantom Gaming PG34 price and configuration
The Phantom Gaming PG34 is a curved gaming monitor with a 34-inch VA panel, 3440 x 1440-pixel resolution, 1ms of response time, 165Hz refresh rate and a wide 178-degree viewing angle. It is advertised as having a 91% DCI-P3 color score alongside VESA DisplayHDR 400 certification. It normally retails for $459.99, but it's currently available for $419.99 on NewEgg.
ASRock Phantom Gaming PG34 design
With a 1500R curve and +23 degree to -5 degree tilt, +20 to -20 degree swivel and a height adjustment of up to 120 millimeters, I could bring the PG34 at a perfect distance upwards while my standing desk was at its maximum height. I did notice, however, that the monitor is a little wobbly at this height, shaking far more than it does while I tap against my keyboard than if it were lowered.
On the leftmost side of its back lies the control panel with a single joystick and three buttons. Flicking the joystick to the left allows for a quick source change, while flicking it to the right can increase volume. Flicking upwards or downwards doesn't do anything, but clicking it will bring up the OSD. The first button swaps to other presets, the second modifies brightness and the third turns the display off.
The PG34 has a wide brace at its back with a glowing RGB Phantom Gaming logo at its center, alongside two brackets similarly illuminated. It also has a Wi-Fi antenna that can support Wi-Fi 4/5/6/6E/7 on its stand and at the bottom there are two ports to connect it into. Two wires are also provided for this.
Its 1500R curvature (1.5 meter curve) is perfect for those who want to enjoy the benefits of a curved display without worrying about being too far or too close to the screen. 1000R can be more immersive depending on your distance from the display, especially if you're a little further, but I thoroughly enjoyed the PG34's lighter curve since I often don't stray too far from my screen.
It weighs 29.8 pounds and measures 31.9 x 22.9 x 13.1 inches, making it an understandably large and unwieldy monitor for many spaces. You'll need a wide desk for this thing, but that shouldn't come as a surprise since it's ultrawide. The MSI MPG Artymis 343CQR weighs 20.2 pounds and measures 31.3 x 16.6 x 12.4 pounds, making it quite a bit lighter and smaller.
ASRock Phantom Gaming PG34 ports
The PG34 has two HDMI 2.0 ports and one DisplayPort 1.4 port built into it, alongside an audio-in port. The package comes with compatible HDMI and DisplayPort cables, but I wish they were longer, as the 5-foot DisplayPort cable couldn't even reach the back of my PC. And even if it could reach, I use a standing desk and it would result in catastrophe if I lifted it up.
ASRock Phantom Gaming PG34 display
Boasting a 34-inch 3440 x 1440-pixel matte VA (which makes it a little dimmer) display with a 165Hz refresh rate, 1ms of response time, a 178-degree viewing angle, and VESA DisplayHDR 400 certification. For its relatively affordable price, it offers a surprisingly colorful display panel in high resolution and a satisfying ultra-wide viewing experience. But I found that its best settings cap the brightness at a level that felt a bit dim at times, and exceeding past that brightness threshold negatively impacted the image.
While watching Kiki's Delivery Service, Studio Ghibli's gorgeous landscapes caused my heart to float as the titular protagonist rested against a deep green grassy hill. Listening to her radio as the beautiful blue sky indicated she could finally go on her journey, I was seriously impressed by how the screen represented the various hues of her tranquil hometown. However, I did wish I could make the screen a little brighter without the color suffering as a result.
I launched Elden Ring and hopped from rooftop to rooftop as the sound of bumbling magma alongside a gorgeous array of medieval castle structures submerged within a furious stream of lava accompanied me on my journey. Volcano Manor was gloriously represented by the PG34 throughout my tests, staying true to the dire yet lustrous nature of The Lands Between. I also tested HDR mode while playing Elden Ring and found that it creates a faded image. The same thing seems to happen when just browsing my desktop in HDR mode, and while I don't think it looks bad (and could even make some games look better), it didn't appeal to me during these tests.
Image 1 of 3
The PG34 scored an average brightness of 327 nits on SDR Standard Mode, which has the brightness bar set to 100%. I found this isn't the ideal mode to game or watch film on, as the high brightness causes the color to suffer and results in a washed out image. At 60% brightness on Game Mode, which is pretty close to its limit before looking unbearably washed out, it had an average of 113 nits. The Artymis 343CQR's max brightness had it at 269 nits, though.
It covered 90.4% of the DCI-P3 color gamut on Standard Mode, but as mentioned earlier, the higher brightness makes the color look worse. On Game Mode (which puts the brightness at an average of 113 nits), this number jumped up to 93.3%. The Artymis 343CQR hit 89.3% at maximum brightness.
ASRock Phantom Gaming PG34 audio
The PG34's built-in speakers are about as good as you might expect, which is to say not good at all. It sounds flat and hollow, but it's a convenient addition if you're in a position where you need audio, regardless of its quality.
I listened to "Tryst with Mephistopheles" by Owen Pallett and was quickly unsatisfied by the opening percussion's lack of a punch. It sounded exceptionally vacant, without any of the presence I normally expect from the track while using my dedicated speaker system. If you're easily prone to headaches from poor audio quality, listening for too long on the PG34's speaker system will absolutely give you one. I only spent ten or so minutes testing it and I very quickly felt like I needed to rest.
I tested Elden Ring with the monitor's built-in speakers and it was especially offensive, rendering the clanks of swordplay, stomping of boots, and loud explosions as particularly sharp. Music was less harsh on the ears as it's mixed to a very specific sound, but in a game where loud noises can come from anywhere, it sounded like a cacophony of headache-inducing pops on the PG34's speaker system.
ASRock Phantom Gaming PG34 best settings and configuration
It unfortunately has a lack of impactful settings, which makes its uneditable presets meaningless. For example, a Sports preset exists on many monitors and TVs that forces a brighter, sharper image with movement smoothing technology. It looks awful when set for most content, but it's great when you need to catch up on your favorite matches, as it makes the often far away plays easier to see. But on the PG34, all this setting does is boost the brightness to max.
While this is a problem worth noting, it also means you won't have to deal with the obnoxious "enhancements" often coupled with displays when taken out of the box. I enjoyed not being subjected to motion interpolation or artificially boosted sharpness at no point in my testing, but these things can often be turned off anyway, so it'd probably be better if they were there for those who need them.
Regardless, I tinkered with the few settings here while playing "Elden Ring" and watching Kiki's Delivery Service. For the most attractive image while watching movies or gaming, I found that turning brightness to 70, contrast to 50 and the color tone preset to Warm did wonders.
Pushing brightness above the 70 threshold begins to wash out the image, and although it looks fine while browsing the web or getting work done, the expansive plains of the Lands Between appeared a bit harsh as I rode my horse through them. I had a similar experience while watching Kiki's Delivery Service, which made its quaint European town artificially bright. In general, I found that pushing the brightness higher robbed colors of its depth.
Additionally, putting the contrast anywhere above 75 ruins the image, quickly causing faces to turn into whole new light sources and making the black borders of my Google Docs disappear entirely. Anything around 60 looked fine, but keeping this setting at 50 ensured the contrast was nice and balanced without sacrificing the depth of the image's color.
Image 1 of 3
In general, the PG34's contrast setting is perplexing. I can set it to 0 and brightness to 100 and the image looks suspiciously similar to what the screen appears like at 70 brightness and 50 contrast, except a little cooler in tone. This is merely speculation based on what my eyes can see, but it seems like past the 70% brightness threshold, it's modifying the color and tones to achieve a brighter image, and using the contrast to counteract that will return it to a similar position. Regardless, it's best to keep contrast at 50 as long as your brightness is below 70.
And finally, the PG34 lets the user go in-depth customizing RGB color temperature anywhere between 0 to 100, but the base Warm preset gives it a nice natural look without making white text look too yellow. You can also pump up the Low Blue Light bar, but it makes the screen look overwhelmingly yellow and is only worthwhile if you're in a really dark room while browsing the web or typing up some work.
Other options available on the PG34 include AMD FreeSync Premium, which works with your GPU to reduce screen tears and increase general gameplay consistency. There's also Overdrive mode, which is meant to get rid of the ghosting effect that occurs when frames are quickly transitioning, but I couldn't tell the difference through my testing. You can also use Dynamic Contrast Ratio, which overall makes the brightest parts of the screen even brighter, while MPRT increases response time but reduces brightness and makes it uneditable.
ASRock Phantom Gaming PG34 setup
Not often do I take a gaming monitor out of its box in pieces, but the PG34 is an exception. My immediate response to holding three distinct parts of what is typically delivered in one piece was to sigh, but ASRock ensured this process was as streamlined as possible. It was simple, easy to do with little instruction, and offered no headache whatsoever. Pull out the single screw connected to a base piece, join the other base piece into that, insert the screw, twist the handle until it's tight, and then clamp the base onto the display.
I didn't need to pull out a screwdriver, dig through a bag of screws or stare at an instruction manual for an hour. While some would argue having to build the things at all is inconvenient to begin with, the ability to move it in three separate pieces is helpful for anyone as weak as I am. There's even a switch on the base piece that lets you quickly disconnect it from the screen, although you won't want to press that unless you have the monitor safely propped up against something soft.
Bottom line
The ASRock Phantom Gaming PG34 is a great ultra-wide gaming monitor that channels elements of more expensive products at a low price point. With a gorgeous 3440 x 1440 panel, solid color depth, a 165Hz refresh rate, 1ms of response time and Vesa 400 HDR certification, it's perfect for anyone who can't spend more than $500 on the fanciest gaming monitors.
It's far from perfect, though, as I was unimpressed with its brightness levels. On paper, it can reach over 300 nits, but it quickly becomes washed out at those levels. In order to maintain the quality of its color depth, it has to stay at a level that can feel a bit dim while browsing the web or playing certain games. It also has a poor speaker system, but it's better than not having one at all.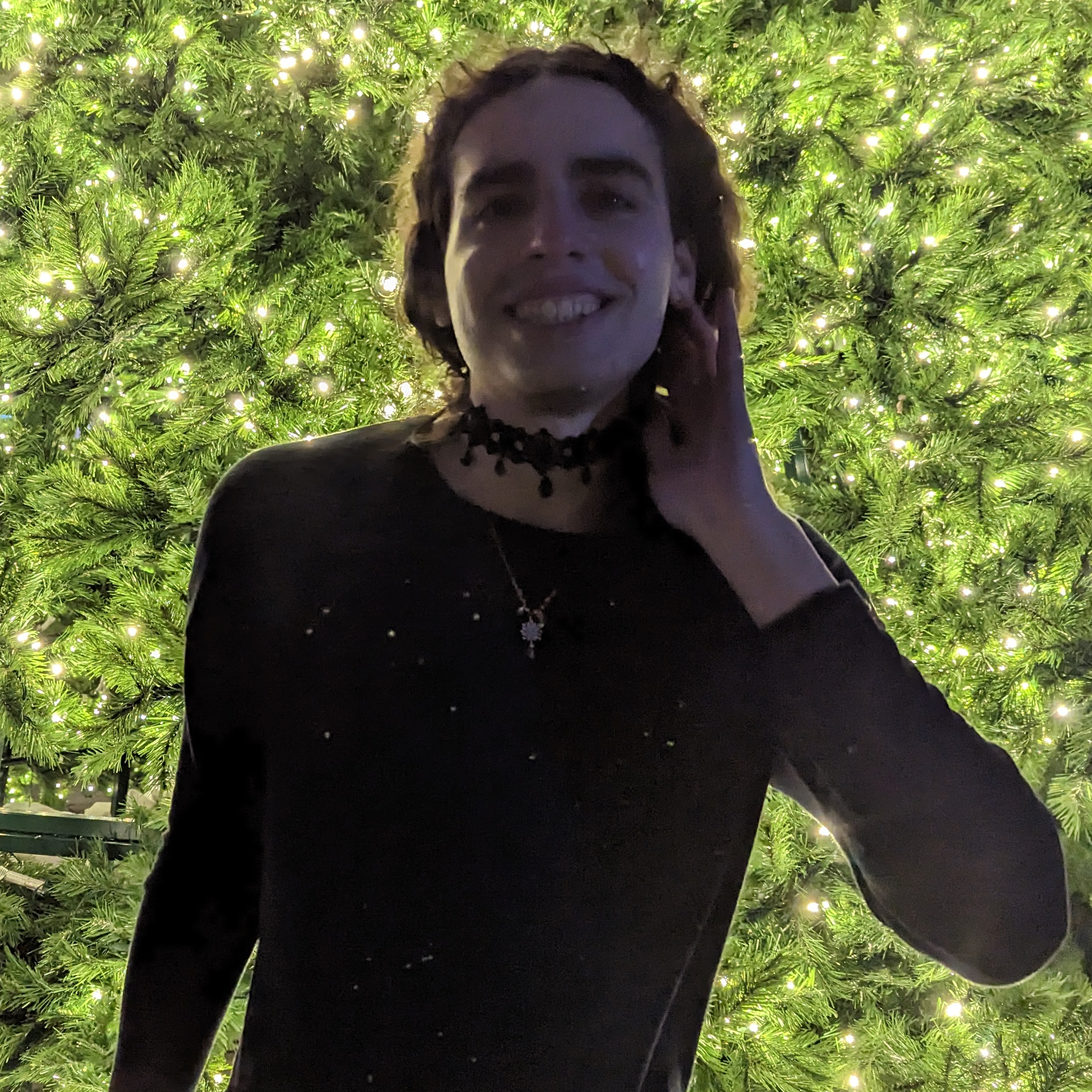 Self-described art critic and unabashedly pretentious, Momo finds joy in impassioned ramblings about her closeness to video games. She has a bachelor's degree in Journalism & Media Studies from Brooklyn College and five years of experience in entertainment journalism. Momo is a stalwart defender of the importance found in subjectivity and spends most days overwhelmed with excitement for the past, present and future of gaming. When she isn't writing or playing Dark Souls, she can be found eating chicken fettuccine alfredo and watching anime.