Thanks to its sleek, off-black sheen and Asus' signature dot matrix design, along with a dazzling 16-inch display and RTX 3070 Ti GPU, it's difficult not to marvel at the Asus ROG Zephyrus M16.
Pros
+

Superb performance

+

Engaging 16-inch display

+

Nice keyboard and touchpad

+

Immersive audio

+

Sleek, compact form factor
Cons
-

Expensive and varied availability

-

Average 720p webcam

-

Gets hot
Why you can trust Laptop Mag Our expert reviewers spend hours testing and comparing products and services so you can choose the best for you. Find out more about how we test.
Asus ROG Zephyrus M16 (2022) Specs
Price: $2,149.99/£2,000 (estimate)
CPU: Intel Core i9-12900H
GPU: Nvidia GeForce RTX 3070 Ti (8GB GDDR6)
RAM: 16GB
Storage: 1TB M.2 NVMe PCIe 4.0
Display: 16-inch WQXGA (2560 x 1600) 16:10, 165Hz
Battery: N/A
Size: 13.9 x 9.57 x 0.78 inches
Weight: 4.4 pounds
Every once in a while, you come across a machine you dote over. You know, the devices that you handle like a fragile, thin sheet of glass, dusting off every spec that lands on it. You admire it with each passing glance, wondering when you'll get to boot it up and bask it in its glory. These delicate mannerisms couldn't be swayed when taking the Asus ROG Zephyrus M16 out the box — it's just so damn snazzy.

Thanks to its sleek, off-black sheen and Asus' signature dot matrix design, along with a compact 15-inch chassis making the most out of its sizeable 16-inch WQXGA (2560 x 1600) display, it's difficult not to marvel at the ROG Zephyrus M16 refresh. Take a peek under the hood and it only gets better.

In last year's Zephyrus M16 review, we said we would trade the Intel Core i9 processor for a Nvidia GeForce RTX 3070 GPU. Well, Asus has done one better by not only delivering a 12th Gen Intel Core i9 CPU, but also an RTX 3070 Ti GPU. The outcome? Power. And a big smile on our faces. Like many of the things we adore, Asus' laptop isn't perfect, as it suffers in a few ways. Still, if you're after one of the best gaming laptops this year, the ROG Zephyrus M16 (2022) is just the ticket.
Asus ROG Zephyrus M16 (2022) price and configurations
It's tricky to pinpoint how much the ROG Zephyrus M16 costs, as the gaming laptop isn't available to purchase directly from Asus' site. This means customers will have to scout around third-party retailers for the configuration they want, which isn't ideal when prices can be bumped up significantly.
The Zephyrus M16 is available in multiple configurations, all with 14-core 12th Gen Intel Core i9-12900H processors, 16-inch WQXGA (2560 x 1600) displays with 16:10 aspect ratios and 165Hz refresh rates, along with 16GB of RAM and up to 2TB of SSD storage. The main difference is with GPUs; the Zephyrus M16 is available with an Nvidia GeForce RTX 3080 Ti, RTX 3070 Ti, RTX 3060, or RTX 3050 Ti. We received the RTX 3070 Ti model with 16GB of RAM and 1TB SSD, which retails at around $2,149.99/£1,650. However, I only spotted a few configurations of this model in the U.K., with one model priced at £2,599 (around $3,400). That's significantly more than what many would like to pay, especially since the Asus ROG Strix Scar 17 (2021), packed with an RTX 3080, can be found for around the same price.

High-end gaming laptops are always going to cost a hefty chunk of change, but the Zephyrus M16 will be difficult to pick up at a guaranteed reasonable price — especially during its launch year. If you manage to find one for around $2,000/£2,000, count that as a fair steal. It's important to note that last year's Zephyrus M16 model is still around, so be sure to check the specs before any major purchase. The current model is the only one that sports an RTX 3070 Ti or RTX 3080 Ti, so keep that in mind.
Asus ROG Zephyrus M16 (2022) design
If the design works, why fix it? I can imagine that's the line of thought Asus had when building the ROG Zephyrus M16 (2022). I'm stoked they did, as for all intents and purposes, it keeps the same wickedly sleek design as the previous model, but with a slightly smaller form factor.
Showing off a polished, off-black color over its aluminum lid, with half of the surface elegantly covered with a dot matrix design with 8,279 perforations (no, I did not count these individually), the Zephyrus M16 has a signature design that's hard to beat. It's subtle enough to impress others in a working environment, but also has super snazzy idiosyncrasies to sit pretty in your gaming room. If that isn't enough, the metallic ROG stamp on the corner with "EST. 2006" whispers "I'm a premium gaming laptop."
What truly gives the laptop its unique shine is the prismatic film underneath, offering a colorful shimmering effect that doesn't require the usual power-hungry RGB lighting. It's even lustrous enough to mirror your own reflection in the right lighting. This complements an otherwise compact look with cool grills along the rear and sides. It also has a rubberized stand at the bottom to lift the laptop and give it a slight slant while on a surface. Speaking of, the Zephyrus M16 also boasts a 180-degree ErgoLift hinge, which offers adaptable viewing angles for different environments.
Open up the lid and you're greeted with a gorgeous, near-bezeless display, along with a sleek RGB-lit keyboard layout and a large touchpad, which is 20% larger than its previous generation. It's stylish simplicity at its finest, with two sets of grills placed along the sides of the keyboard. Black soft-touch paint covers the chassis, which I admire, seeing as it helps the keyboard's RGB lighting shine, and keeps it from noticeable smudges and fingerprints (saves me having to wipe it every now and again).
At 4.4 pounds and dimensions of 13.9 x 9.57 x 0.78 inches, the Zephyrus M16 is slightly smaller than the previous M16, but also slightly heavier (4.2 pounds, 14 x 9.6 x 0.8 inches). That's quite heavy for a laptop that Asus claims to be for "convenience and portability," but with a 16-inch display in a 15-inch chassis, that's quite reasonable. Compared to the Razer Blade 15 Advanced Model (2021) (4.4 pounds, 14 x 9.3 x 0.7 inches), it's similar in size, while the Lenovo Legion 7i (5.5 pounds, 14.2 x 10.2 x 0.8~0.9 inches) is definitely the bigger choice.
Asus ROG Zephyrus M16 (2022) ports
The ROG Zephyrus M16 comes with a brilliant array of ports that will suit every gamer's needs. From hooking up multiple external displays to a simple, yet necessary, 3.5mm audio jack, you can connect all the peripherals you'd want.
Along the left side, there's an HDMI 2.0b input, an RJ45 LAN port, one USB-A 3.2 Gen 2 port, a USB-C 3.2 Gen 2 with DisplayPort support and power delivery, a Thunderbolt 4 port with the same DisplayPort and power delivery features, and a 3.5mm audio jack. The crowded port placement can appear stacked when all ports are used at once, but coming from one side means it's easier for wire management.
On the right, there's another USB-A 3.2 Gen 2 port and a microSD card reader slot. That's great news for photo and video content creators, and having the extra USB-A port is great for using a gaming mouse and gaming keyboard at the same time. With the amount of modern connectivity the Zephyrus M16 boasts, you may not need a docking station or USB-C hub.
Asus ROG Zephyrus M16 (2022) display
Equipped with a 16-inch WQXGA (2560 x 1600) panel with a 16:10 aspect ratio and a 165Hz refresh rate, the ROG Zephyrus M16 is a dream to play on. Coupled with a 3ms response time for speedy competitive gameplay in titles such as Valorant and the "ROG Nebula Display," Asus' answer to covering 100% of the DCI-P3 color gamut and 500 nits of brightness, I was engulfed in the sharp imagery and bright, vivid colors.

I'm a sucker for anything Marvel, and I got a kick out of Oscar Isaac's Moon Knight being chased by the freaky Anubis dog over the rooftops of London. Draped in an all-white suit, I could see each wrap in a new level of detail thanks to the display's brightness. Moon Knight's cape flailing in the backdrop of a crescent moon-adorned night sky showed off the depth of contrast the Zephyrus M16 can pull off.
Keeping with the Marvel trend, I played Marvel's Guardians of the Galaxy and was blown away by the visuals of every environment. Stepping into Grand Unifier Raker's Church of sorts (actually a gigantic ship) after the team is captured was mesmerizing, as a golden shine flooded the display while keeping each etch of futuristic golden tech in crisp detail. I was also impressed by the smooth visuals while fighting the creepy cult, especially when moving on The Matriarch's over-long red robes. I could spot every wrinkle while blasting my way through hordes of enemies. The display's 2560 x 1600 pixel resolution made it all the more engaging.

In our colorimeter testing, the Zephyrus M16 covered 83.6% of the DCI-P3 color gamut, which is a significant step up from Asus' previous M16 model (75.8%). This also goes above and beyond the mainstream gaming laptop average (69.6%), and crushes the Lenovo Legion 7i (80.2%), but falls short of the Razer Blade 15 Advanced Model (87.8%).
At 450 nits of brightness, the Zephyrus M16 isn't quite as bright as the previous model (479 nits), but still annihilates the category average (319 nits). It also blazed past the Blade 15's disappointing 244 nits, but couldn't keep up with the Legion 7i's 488 nits. All in all, this is a panel that's difficult to beat.
Asus ROG Zephyrus M16 (2022) audio
Asus nailed the audio on the ROG Zephyrus M16, offering an immersive surround-sound experience with punchy bass and loud audio levels without distortion or tinniness. That's exciting for those working or playing in environments that allow for open-air sounds, but if you prefer something more secluded, the handy 3.5mm audio jack and gaming headsets can help you out.
Anyone playing Guardians of the Galaxy will take a trip back to the 80's, and I was rocking out to Starship's "We Built This City" to check out the Zephyrus M16's audio chops. The moment the opening line "we built this city" came through the speakers with soft synth melodies, I was completely inspired to shout the lyrics with a Breakfast Club-styled fist in the air. I loved the noticeable strum of the bass throughout each verse, and the joint voices of Starship were crisp and delightful.

For something more futuristic, but still keeping the 80's synth vibes, I listened to Deadmau5's "Hyperlandia" featuring Foster The People. This tune emphasizes bass, and I was truly impressed by the low frequencies the Asus' dual force-cancelling woofers churned out. I never thought I'd describe "bass" as being detailed, but there is a noticeable difference between the steady beat and the splashed bass. Oh, and it's punchy as heck. But more importantly, it's punchy without any vibrations that usually come with heavy bass.

This came through when playing Marvel's GotG, too. While Star-Lord's guns make more of a "pew pew" sound, Rocket's arsenal of mines and missiles sounded explosive and brought a satisfying "oomph." Asus finely tuned the Zephyrus M16's audio setup with Smart Amp and AI noise-cancelling technology, along with Dolby Atmos, Hi-Res certification, and a built-in microphone for video calls. Keep it up, Asus.
Asus ROG Zephyrus M16 (2022) keyboard and touchpad
The keyboard and touchpad are the bread and butter of any laptop, and the ROG Zephyrus M16 makes a mighty fine meal out of them. With N-key rollover, Asus' "Overstroke" tech that lowers each key's actuation points while still having a satisfying click and a 1.7mm travel distance, it was a joy to type away on the Zephyrus M16's keyboard. Nothing feels too spaced out, keys are easy to reach, and the list of media keys is helpful rather than unnecessary – something I find common on many gaming laptops.
I scored an average of 73 words per minute on the 10fastfingers typing test, which is above my usual 70 wpm. Its low-profile "Stealth-Type" chiclet keyboard is a breeze to use and is easy to see in various settings thanks to the backlit single-zone RGB lighting. While this means RGB effects are limited to single colors, it was still nice to have a splash of color resonate from the keyboard.

The touchpad is 20% larger than the previous model, and each click feels sturdy and is easy to glide your finger across. I like the feel of it, and the larger area also makes it easier to use Windows 11 touch gestures, too.
Asus ROG Zephyrus M16 (2022) gaming and graphics
We asked, and Asus did one better. The ROG Zephyrus M16 (2022) comes with an Nvidia GeForce RTX 3070 Ti GPU with 8GB of VRAM and up to 120W power. Sure, the RTX 3080 and RTX 3090 are killer GPUs, but for gamers looking to play everything with a high level of detail and smoothness, the RTX 3070 Ti will do the job. For example, in Assassin's Creed Valhalla, the Zephyrus M16 is capable of reaching 72 frames per second at 1080p on Ultra, and 52 fps on 1600p. That's a step up from last year's model (44 fps, 1600p). However, it isn't the best out there.

On the Red Dead Redemption 2 benchmark (Medium, 1080p), the Zephyrus M16 averaged 60 fps, which narrowly beats the average mainstream gaming laptop (58 fps). It couldn't keep up with the Lenovo Legion 7i (RTX 3070 GPU, 77 fps) and couldn't contend with the Razer Blade 15 Advanced Model, either (RTX 3080 GPU, 70 fps). At 1600p, it achieved 40 fps, which was a step below the Legion 7i (49 fps) and Blade 15 (52 fps, 1440p).
The Zephyrus M16 hit 94 fps on the Far Cry New Dawn benchmark (Ultra, 1080p), which blazed past the category average (82 fps) as well as the previous model (84 fps). When up against the Legion 7i (103 fps), it didn't stand a chance, but put up a better fight against the Blade 15 (95 fps). When benchmarked at 1600p, the M16 scored 83 fps, miles better than the previous model (67 fps).

On the Borderlands 3 benchmark (Badass, 1080p), the Zephyrus M16 reached 73 fps, beating the mainstream gaming laptop average (66 fps). Still, it was behind the Legion 7i (83 fps) and Blade 15 (81 fps). At 1600p, the M16 could muster up 50 fps.

When taking a trip through the wastelands of Metro: Exodus, the Zephyrus M16 achieved 62 fps (RTX, 1080p), which tied with the Blade 15 (62 fps). At 1600p, the M16 pulled back to a respectable 45 fps.
Finally, when putting the Zephyrus M16 through its paces with the Shadow of the Tomb Raider test, it scored 82 fps at 1080p and 52 fps at 1600p. That still beats the category average (71 fps), but the Legion 7i trounced its competition with a whopping 105 fps at 1080p and 64 fps at 1600p. It was nearly on par with the Blade 15 (88 fps, 1080p), but still couldn't keep up throughout each benchmark test.

While it may not be the gaming beast we would have liked, in real-world testing, the Zephyrus M16 is a blast to play on.
Asus ROG Zephyrus M16 (2022) performance
The ROG Zephyrus M16 comes with a strong 2.5GHz Intel Core i9-12900H and 16 GB of RAM and 1TB M.2 NVMe PCIe 4.0. The majority of configurations, however, offer 2TB. I was excited to see Intel's 12th Gen CPUs at work, and you bet it could easily load up 50 Google Chrome tabs and five 1080p YouTube videos, no sweat. In fact, it's more of an afterthought.
On the Geekbench 5.4 overall performance test, the Zephyrus M16 reached a whopping multi-core score of 11,255, which scoffed at the average mainstream gaming laptop (7,332). The Lenovo Legion 7i didn't stand a chance against the might of 12th Gen Intel CPUs, with an average of 9,250 (Intel Core i7-11800H CPU). The Razer Blade 15 Advanced Model was put to shame with a score of 6,531, but that's because of its now-aging Intel Core i7-10875H processor.
The Zephyrus M16 took 7 minutes and 5 seconds to transcode a 4K video to 1080p on our HandBrake benchmark, which the Legion 7i surprisingly beat by only taking 5 minutes and 44 seconds. Still, it beat the category average (8:55) and the Blade 15 (9:57).
With the 1TB SSD we received in our review unit, The Zephyrus M16 clocked in at an impressive 1,871 megabytes-per-second transfer rate of a 25GB file. On average, mainstream gaming laptops are as fast as 826 MBps. The Legion 7i's 1TB SSD still put up a close fight at 1,806 MBps, but the Blade 15 just couldn't keep up with its 890.2 MBps transfer rates.
Asus ROG Zephyrus M16 (2022) battery life
The ROG Zephyrus M16's battery life is decent and comes with a 90WHr battery capacity, which is fine when getting through the day with usual tasks such as watching videos, writing in Google Docs or scrolling through websites. However, it (obviously) takes a dip while playing demanding games; you'll need to plug in its AC adapter while gaming.
Unfortunately, we didn't have enough time to do our Laptop Mag battery life test for this review, so we can't go into detail about how long the M16 can last. However, I found the M16 to be pretty much on par with the previous model, which lasted 6 hours and 34 minutes, passing the average mainstream gaming laptop (6:19). In real-world testing, the laptop could last around half a day before I needed to juice it up. As soon as I saw the battery dip too low for my liking while playing games, which was just over an hour, I plugged this bad boy in.
Asus ROG Zephyrus M16 (2022) webcam
A webcam on a Zephyrus laptop? Well I'll be. Granted, it's unfair to say that seeing as the previous ROG Zephyrus M16 model also came with a 720p webcam, but I came from the ROG Strix Scar G17 (2021), which is webcam-less. Needless to say, I was happy to see one here, but it's too bad that it offers cruddy 720p quality.
The 720p webcam is neither blurry nor color noise-ridden in the right light. But come on, 1080p webcams are here now, and video calls are more frequent than ever before. Color was at least on point. It reproduced the off-yellow color of my mug and grey sweatshirt, but couldn't pick up on my mug's stains (nor the splotches on my sweatshirt, embarrassingly). In fact, everything looks blurry and grainy, and it can't handle intense light or dark environments. If you really want to look sharp on camera, and you should, check out our list of best webcams.
Asus ROG Zephyrus M16 (2022) heat
The ROG Zephyrus M16 can get quite steamy under the hood, which I was quite concerned about at some points. The vents point up towards the bottom of the display, and I could feel that part of the panel getting really hot after long periods of gameplay. It didn't impact performance, though, but I'm cagey about its long-term effects.

After 15 minutes of gaming, the Zephyrus M16's underside reached 128 degrees Fahrenheit, climbing well past our 95-degree comfort threshold. The center of the keyboard and touchpad hit 113 and 74.8 degrees, respectively. However, the hottest it got was 138 degrees on the far rear underside, three inches in from the left edge.

When it's not gaming, the M16 was still a little toasty after streaming a 15-minute video, with its underside reaching 108 degrees. The keyboard reached 98.1 degrees and the touchpad measured 75.9 degrees. Again, it was the hottest in the same spot, reaching 109 degrees.
Asus ROG Zephyrus M16 (2022) software and warranty
The most important app onboard the Zephyrus M16 is Armoury Crate. Within the app, you can configure performance, monitor your components' thermals, change fan speed, adjust display color, and even customize the RGB lighting effects. There's also an "Aura Wallpaper" with lighting effects that can be applied to the laptop's background. It's a neat trick, but since it takes up GPU resources to use, I didn't want to impede on the M16's performance. There's also the MyAsus app, which gives you access to your warranty information, updates for components and various battery options.
The Zephyrus M16 comes with a one-year limited warranty. See how Asus performed on our Tech Support Showdown and Best and Worst Brands ranking.
Bottom line
Despite its heating issues and its RTX 3070 Ti performance being slightly behind other commendable gaming laptops, the Asus ROG Zephyrus M16 (2022) is the stand-out upgrade we've been waiting for since 2021's model. It's a laptop I look forward to opening up, and that's in no small part due to its dazzling 16-inch display panel, comfortable keyboard and touchpad, and absolutely gorgeous design.

If it can be found for around $2,000/£2,000, the Zephyrus M16 makes for a favourable gaming laptop purchase that, if you're like me, you'll easily adore. It boasts the performance and features that anyone would want in a high-priced gaming laptop, while keeping it relatively portable despite its sizable 16-inch display. Asus' Zephyrus laptops are known to be among the best gaming laptops around, and the M16 perpetuates that trend. However, if you're after a smidgen more gaming power, check out our Alienware m17 R4 review.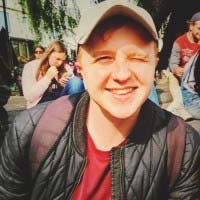 Darragh Murphy is fascinated by all things bizarre, which usually leads to assorted coverage varying from washing machines designed for AirPods to the mischievous world of cyberattacks. Whether it's connecting Scar from The Lion King to two-factor authentication or turning his love for gadgets into a fabricated rap battle from 8 Mile, he believes there's always a quirky spin to be made. With a Master's degree in Magazine Journalism from The University of Sheffield, along with short stints at Kerrang! and Exposed Magazine, Darragh started his career writing about the tech industry at Time Out Dubai and ShortList Dubai, covering everything from the latest iPhone models and Huawei laptops to massive Esports events in the Middle East. Now, he can be found proudly diving into gaming, gadgets, and letting readers know the joys of docking stations for Laptop Mag.