The Acer Predator XB323QK is a well-priced, buttery smooth gaming monitor — packing a great picture, awesome ergonomics, plenty of I/O, a premium design and performance that exceeds the cost. If you're a PS5/Xbox Series X gamer, this is a great upgrade to your home setup.
Pros
+

Slick hardware design

+

Vivid, smooth 4K picture

+

Plenty of connectivity

+

Solid colors and brightness

+

Reasonable price
Cons
-

Lower brightness

-

Tinny built-in speakers

-

Confusing button controls

-

Awkward to VESA mount
Why you can trust Laptop Mag Our expert reviewers spend hours testing and comparing products and services so you can choose the best for you. Find out more about how we test.
The Acer Predator XB323QK poses a strong challenge to the mid-range HDMI 2.1 gaming monitor crown with a 31.5-inch 4K 144Hz IPS panel, impressive color accuracy, HDR, and a decent price (at least in the UK).
You've probably been in the same situation as me — keen to get a new panel for your PS5, Xbox Series X or Xbox Series S only to see prices jump to four figures. That's what makes Acer's Predator monitor all the more attractive, alongside additional benefits like USB-C connection and a KVM switch in a smaller frame and a smaller price.
Does the Predator XB323QK stick the landing as a great all rounder for both gaming and getting stuff done? The answer is a little confusing, so let me explain.
Acer Predator XB323QK pricing
The cost of the Acer Predator XB323QK is all over the place. In the UK, this is competing with the Gigabyte M32U at £699 (the RRP is £799, but it's rarely seen at full price).
However, in the US, the gaming monitor is at its full price of $1,199. That's quite the markup (equivalent to around £918), which is way off the mark when compared to the same Gigabyte M32U that is regularly available for around $600.
So, before we begin, I'm going to do something that is unprecedented in the 30 years of Laptop Mag. If you live in America, do not buy this monitor. It's weird saying that, because as you can guess from the score of this review, I quite liked the Predator XB323QK.
Consider this a review purely for my fellow citizens of dear old blighty, where the price actually makes sense.
Acer Predator XB323QK design
Gaming monitors always make me a little nervous. The testosterone-fuelled angular hardware with embarrassing amounts of RGB always make my desk look like a 12-year-old just took it over.
Sorry if that's your thing, but it really isn't mine, which is why I was pleasantly surprised by the sleek, stylish design of the Predator XB323QK. Acer takes a refined approach with small bezels around the front and an eye-catching geometric pattern around the back that's accented with a singular rectangular ring of RGB, giving my setup a nice, subtle glow.
Be warned, though. At 28.2 x 24.1 (max height) x 12.2 inches with a weight of 29.7 pounds, the display is bigger, thicker and heavier than a monitor like the Gigabyte M32U (23 x 28.2 x 9.6 inches, 23 pounds), which does make for some heavy lifting while setting up the XB323QK.
Luckily, the stand is really easy to install: Just click it into place with no tools needed. The stand has a plastic construction, but thanks to its weighty feel and sleek stylings, it looks and feels premium. You've also got up to 4.3 inches of height adjustment and a swivel of up to 45 degrees in either direction for decent ergonomic customization. The conveniently placed gap is great for cable management and it ensures a tidy desk presence.
If a stand isn't really your thing and you live that mount life (same here), this is VESA 100x100 compatible, but that same easy-to-connect indent for the stand makes mounting this an awkward task. Either get someone to help hold the display while you screw it in, or get ready to make a few failed attempts at lining this up correctly.
Acer Predator XB323QK performance
The Acer Predator XB323QK's 31.5-inch, 4K, 144Hz picture with 1ms response time is simply a joy to look at in most scenarios.
The Agile-Splendor IPS in here packs a vivid, color accurate quality to each scene with a buttery smooth refresh rate across all my PC and PS5 games, and thanks to AMD FreeSync, I experienced zero tears in all my gameplay time.
You can make the most of that adaptive sync with PC titles. I opened the taps and hit over 250mph in a Porsche Taycan on Forza Horizon 5 with no vertical or horizontal screen tearing whatsoever. Plus, the luscious landscapes of Mexico popped off the screen with colorful vibrancy.
For PC gaming, I will always prefer a curved panel with an immersive 21:9 aspect ratio. However, the benefit of 16:9 is being able to get a great experience on both PC and console, which is demonstrated by my time on Gran Turismo 7.
The orange-soaked sunset across Laguna Seca adds a whole lot of atmosphere to the race, while the high beam headlights of your competitors trying to sniff out an overtake on the next apex keeps that heart rate nice and high. Underbody sparks fly up and provide incredible dancing lights to any high stakes GR.3 online race and the 4K detail at a smoother refresh rate gives you a better view of your braking points.
Contrast levels are impressive and the HDR mode adds a level of immersive luminosity to games that are well-tuned for it. Don't get me wrong, it's no LG OLED C1, but it's rare to find a monitor that can compete on HDR with TVs.
Uncharted: Legacy of Thieves Collection packs some of the best HDR in the business, which really adds drama to each scene.You can certainly tell that the DisplayHDR 400 doesn't have the same depth that you can get from a big screen TV, but blacks are still deep and bright light sources glow off the screen. Oh, and that 1080p/120 FPS mode runs without a hitch, too. For a console gaming monitor, it's pretty good.
In what HDR levels this lacks, it more than makes up for in being a great all-rounder for productivity and not just entertainment. The TÜV Rheinland certification for low blue light gets a workout here, as colors continue to remain accurate even at its highest levels of eye safety.
Plus, its massive 31.5-inch size guarantees impressive levels of multitasking potential, with the capability to stack four windows and still see their content clearly. Just one condition though — brightness levels are a little lower than I expected for a HDMI 2.1 screen of this cost.
There is an average 350-nit brightness, which is fine in most circumstances, and sure, the matte cover on the display does help. But any direct light on this screen will easily start to overwhelm the picture.
Put simply, if you need a strong display for working by day and playing by night, the XB323QK is a great option provided you can figure out a place where it won't get dominated by daylight.
Acer Predator XB323QK ports, cabling and interface
The Acer Predator XB323QK features two HDMI 2.1 ports, one DisplayPort 1.4 port, one USB 3.1 Type-C port with Power Delivery, four USB 3.0 Type-A downstream ports and a 3.5mm headphone jack.
That's a wealth of ports that are conveniently placed too, with the majority on the bottom and two USB-A ports on the left edge, which with the KVM switch leads to some impressive convenience.
For example, plugging your peripherals directly into the monitor and seamlessly transitioning the control of them between your video inputs (like a Mac and Windows PC for me). As I mentioned above, the stand itself has a handy little cable hole built into it. This is ideal for hiding any wires behind the back of the stand and feeding them down beneath your desk.
Now, the best thing I can say about the interface is that there certainly is an interface with some customization options. Using a single row of buttons for a multi-directional UI will always baffle me, and instead of the joystick found on monitors like the Gigabyte M32U, the XB323QK just becomes a puzzling experience.
The menus themselves are laid out simply enough, with the first tab being picture customization, followed by color management, audio levels, gaming presets, and system options. But the button mapping changes with certain selection screens and the fact they all feel the same means you'll be accidentally pressing the power button multiple times.
Acer Predator XB323QK lab testing
So, let's scrutinize the lofty claims of Acer and put some numbers to the decent experience I'm having with the Predator XB323QK.
You cannot edit brightness levels in any picture mode except for the customizable user mode, but on the default mode you get out of the box, you're sure to get a vivid picture with a 138.1% sRGB and 97.8% DCI-P3 color gamut. This beats the M32U (124.6% sRGB and 88.3% DCI-P3), but Gigabyte does get its own back with a peak brightness of 480 nits — beating out the Predator's 443 nits.
As for Delta-E color accuracy (lower is better), the 0.29 rating is impressive, but the M32U pips it to the post at 0.22, though it's fair to say this is one of the test differences that you'll never be able to identify visually.
Bottom line
Have you been looking for an affordable HDMI 2.1 gaming monitor that doesn't break the bank? The Acer Predator XB323QK is a solid option with a great performance-to-price ratio (in the UK).
Sure, it's not perfect — the built-in speakers are tinny, VESA mounting is hard with the indented area on the back, the brightness levels are not that high and controlling the monitor is a confusing 5-button mess when compared to the simplicity of a joystick.
Still, for the awesome 4K 144Hz picture you get with great color accuracy, alongside that ergonomic stand, a tonne of connectivity and a stylish design, these issues fade away.
Between this and the Gigabyte M32U, it's going to be hard to find a better reasonably-priced HDMI 2.1 4K monitor than Acer's beast.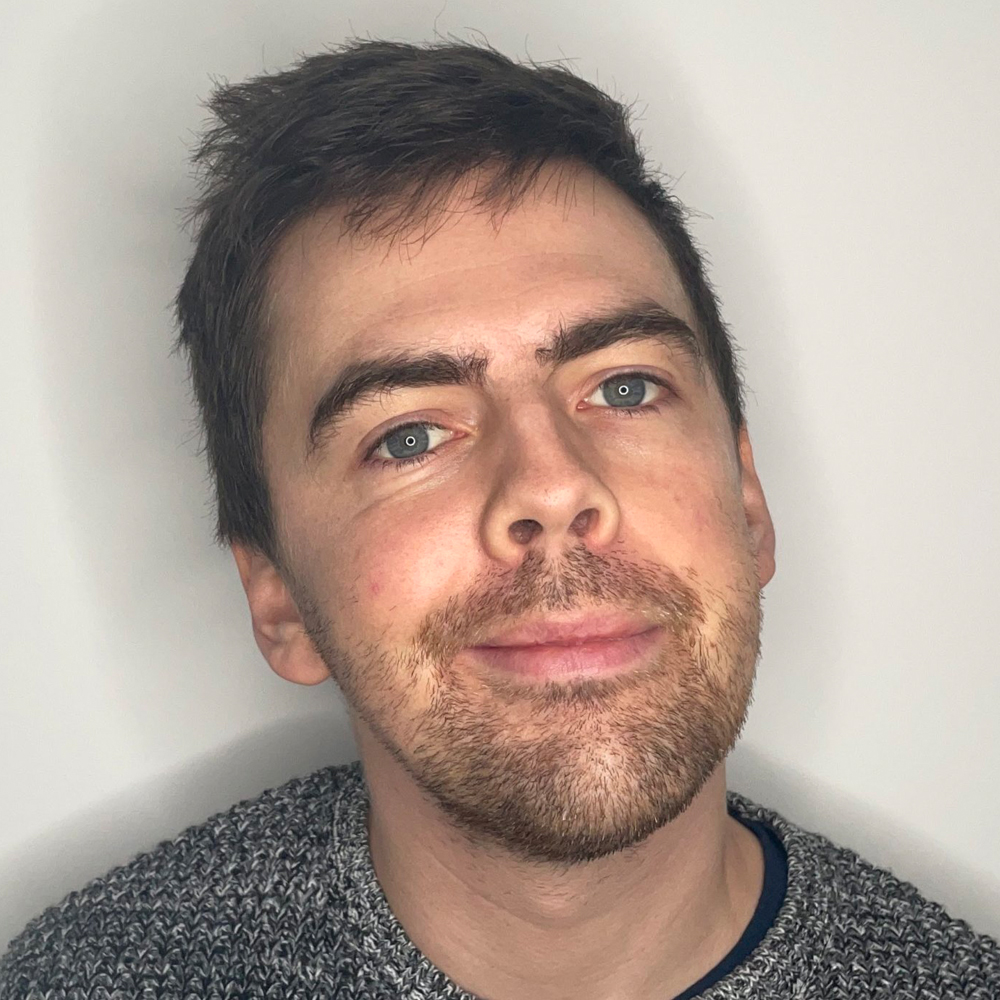 Jason brings a decade of tech and gaming journalism experience to his role as a writer at Laptop Mag. He takes a particular interest in writing articles and creating videos about laptops, headphones and games. He has previously written for Kotaku, Stuff and BBC Science Focus. In his spare time, you'll find Jason looking for good dogs to pet or thinking about eating pizza if he isn't already.