The latest iPad mini drops to all time low price — get £155 off right now!
iPad mini 6 drops to an unbelievably low price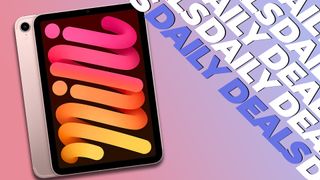 (Image credit: Future)
Right now, the 6th generation iPad mini is available for an unbelievably low price after a huge £155 price cut!
Interestingly, this is available only in one colour, as it looks as if Apple is having a really tough time selling the pink. No matter, though, because the company's struggle is your gain with this amazing tablet for just £464 — down from £619.
Plus, if you want to cover that back up, you could just always get something like a DBrand skin or a case. In the long run, you'll still be saving a tonne of money!
Today's best deals: TL;DR
Today's best deals: In more detail
Looking for more deals?
Every day, we scour the internet for the best bargains for your buck. Check out these lists for the most up-to-date curated selection of savings worth every penny.