The Lenovo ThinkBook Plus G4 is a 2-in-1 laptop that doubles up on screens with an e-ink display, and it would be great if it weren't for sluggish performance for half of the laptop.
Pros
+

Neat design

+

Gorgeous OLED display

+

Bumpin' speakers

+

Decent performance
Cons
-

Expensive

-

E-ink display is slow
Why you can trust Laptop Mag Our expert reviewers spend hours testing and comparing products and services so you can choose the best for you. Find out more about how we test.
We've seen some wild designs throughout the years, and Lenovo shoving e-ink displays in laptops is nothing new, but the company has yet to nail it down — and with the Lenovo ThinkBook Plus G4, it still hasn't.
For a whopping $2,976, the ThinkBook Plus offers a gorgeous 13.3-inch OLED display, solid speakers, and decent performance packed into a neatly designed chassis. However, that ridiculous price also gets you an e-ink display on the lid. It's wild and fun to play with… if you have the patience of a saint — I do not.
The Lenovo ThinkBook Plus G4 is a decent attempt at a 2-in-1 laptop with an e-ink display, but it hasn't filtered out the flaws enough for it to make it on our best 2-in-1 laptops or even best Lenovo laptops pages.
Lenovo ThinkBook Plus G4 price and configurations
Lenovo ThinkBook Plus G4 specs
Price: $2,976
CPU: Intel Core i7-1355U
GPU: Intel Iris Xe Graphics
RAM: 16GB
Storage: 512GB SSD
Display: 13.3-inch, 2880 x 1800 OLED / 12-inch, 2560 x 1600 e-ink
Battery: 6:50
Size: 11.7 x 8.6 x 0.7 inches
Weight: 3 pounds
Lenovo sent me the $2,976 model, which comes with a Intel Core i7-1355U processor, 16GB of RAM, a 512GB SSD, an Intel Iris Xe Graphics chip, and a 13.3-inch, 2880 x 1800 OLED display. So why is it so expensive? Well, that's thanks to the 12-inch, 2560 x 1600 colorful E-Ink screen on the lid.
You can get this laptop with a 1TB SSD ($3,094) or a Core i5 CPU ($2800). If you're already paying nearly $3K, you might as well jump in for a fully decked out product.
If you're way out of your budget, consider checking out our best cheap laptops.
Lenovo ThinkBook Plus G4 design
I was already preparing my rant about silver and gray notebooks when I pulled the Lenovo ThinkBook Plus G4 out of the box, but then I was shook by a full display on the lid. "Uh oh," I muttered under my breath, realizing that this would not be a simple review. Yep, that's a 12-inch e-ink screen for a lid, paired with a sensor atop its thick bezels.
Opening the laptop reveals the main 13.3-inch display with some relatively thin bezels and a webcam at the top attached to the lip of the lid. The deck features an edge-to-edge keyboard along with a smallish touchpad.
Okay let's get to the interesting part — this is not your typical 2-in-1 laptop. The hinge that connects the deck to the lid is a small centerpiece that swivels. Using this hinge, you can make either display your lid, which is a much sturdier design choice over the typical 2-in-1 design. Since it has a display on either side, you can even use it in tent mode.
I have some concerns about the hinge's durability and longevity, but I'm not going to throw it against a wall to see if it stays together — so just don't drop it. And the hinge only swivels 180 degrees, which I'm also concerned about because it's easy to accidentally put too much pressure in the wrong direction. Lenovo claims that it features MIL-SPEC durability, but I'm not testing my luck. I hear a snapping sound in someone's future.
Despite its wild design, the ThinkBook Plus is relatively slim, coming in at 3 pounds and 11.7 x 8.6 x 0.7 inches. Meanwhile, its predecessor, the Lenovo ThinkBook Plus Gen 3, was actually a 17-inch laptop, weighing in at 4.4 pounds and 16.1 x 9.0 x 0.6~0.7 inches. We're also pitting the latest ThinkBook Plus against the HP Dragonfly Folio G3 (3.1 pounds, 11.7 x 9.2 x 0.7 inches) and Dell Inspiron 16 2-in-1 (7620) (4.6 pounds, 14.1 x 9.9 x 0.6~0.7 inches).
Lenovo ThinkBook Plus G4 ports
Ports, where art thou? No where.
The ThinkBook Plus G4 has three ports: One Thunderbolt 4 and a headphone jack on the left, and one Thunderbolt 4 on the right. You can even find the power button on the right side as well, which we've complained about in the past (but this is one of the few laptops it makes sense for).
Do you find yourself in need of more ports? Check out our best USB Type-C hubs and best laptop docking stations pages.
Lenovo ThinkBook Plus G4 display and e-ink
The Lenovo ThinkBook Plus G4's 13.3-inch, 2.8K OLED display is the drop-dead gorgeous beauty at the ball that you could only dream of dancing with. Well, I've had the pleasure, and damn.
I watched The Little Mermaid, and outside of being bombarded by terrible CGI, there are some lovely establishing shots of the coast and the castle that popped beautifully at night and in the crispy blue dusk. Halle Bailey's locs were sharper than ever on screen, and despite how dark the night shots got, especially during the storms, I saw every detail on and off the ship.
According to our colorimeter, the ThinkBook Plus G4 covered 137.8% of the DCI-P3 color gamut, which crushed the premium laptop average (97.6%). It even bested the ThinkBook Plus G3 (108.6%), Dragonfly Folio (80.5%), and Inspiron 16 (69.5%).
At 360 nits, the ThinkBook Plus G4 is bright, but not the brightest, outshined by the category average (426 nits). It beat the Dragonfly Folio (332 nits) and Inspiron 16 (307 nits), but it couldn't overcome its predecessor, with the G3 model hitting 382 nits.
Let's move to the 12-inch, 2560 x 1600 E-Ink screen. I won't get too deep into it since we're using it only for note taking and reading (I would not recommend it for drawing, which I'll get into later). You can adjust the brightness and contrast in the settings as well as the type of display mode, Dynamic or Reading. The former is more reactive to your input, while the latter is meant for a stagnant screen. Despite being an e-ink panel, it is in color, although it's not nearly as colorful as the normal display. Everything looks washed out, but it's just colorful enough to give an idea of what the colors are.
As far as benchmarks go, the e-ink averaged 46 nits of brightness and covered a whopping 0.4% of the DCI-P3 color gamut. Yeah, I wouldn't rely on this information to judge the e-ink side of things.
Lenovo ThinkBook Plus G4 keyboard, touchpad and e-ink
I feel like I'm typing on a MacBook. The keys are desperately shallow, but there is a clickiness to them, so it's not necessarily bad, but it's not for me. I need some travel.
I hit 80 words per minute on the 10fastfingers.com typing test, which is above my usual 78-wpm average. The clicky keys got me across that finish line, not to mention the decent spacing and size of the keys.
The 4.1 x 2.7-inch touchpad is too sticky, making it hard to glide across its surface with my fingers, but it does offer a meaty click. Windows gestures like two-finger scrolling and three-finger tabbing work fine.
I have mixed feelings about the e-ink display. On one hand, it's super neat to have an e-reader and note-taker ready to go and built into your laptop. But it has issues. First off, it's slow — it lags when I'm navigating from program to program. The laptop does not register my input quick enough with the stylus for me to reliably take notes or even draw. Outside of using this as an e-reader, I see this display being a frustrating experience for people trying to work on it. It's got neat settings and a feature that lets you reset the ghosting that happens, but if the tech isn't quick enough, then it might as well be a paperweight.
Lenovo ThinkBook Plus G4 audio
Color me… play me…impressed? I am impressed. The ThinkBook Plus G4's bottom-lip-firing speakers are full of life and sound.
I listened to "Challenging a Queen" on the Stray Gods soundtrack (yes, I'm obsessed), and the speakers capture the cymbals subtly raising the tension as Persephone sings. When Grace makes her come back, the vocals are rich and poppy alongside the elusive electric guitar riff. The horned instruments that are featured throughout the song benefited from the extra bass provided by the speakers.
Lenovo provides the Dolby Atmos app, which offers Dynamic, Game, Music, and Movie settings. There are custom settings and different balance settings as well, which helped with rounding out the audio.
Lenovo ThinkBook Plus G4 performance
Packed in the Lenovo ThinkBook Plus G4 is an Intel Core i7-1355U processor and 16GB of RAM that powered through a couple dozen Google Chrome tabs and a handful of YouTube videos without issue. However, there's some serious lag when switching between displays. This thing is always LOADING — I have no patience for it.
On the Geekbench 5.5 overall performance test, the ThinkBook Plus G4 scored 7,766, which doesn't quite meet the 8,059 premium laptop average. While it did speed past the Dragonfly Folio's Core i5-12500H (6,879) and the Inspiron 16's Core i7-1265U (6,757), it actually failed to surpass its predecessor. The ThinkBook Plus G3 scored 9,977 with a Core i5-12500H.
The ThinkBook Plus G4 transcodes a 4K video to 1080p in 12 minutes and 11 seconds on our HandBrake benchmark, which is slower than the 8:08 category average. It found itself lagging behind the ThinkBook Plus G3 (6:40), Dragonfly Folio (11:16), and Inspiron 16 (11:27).
Lenovo provides a 512GB SSD with a transfer rate of 1,488 megabytes per second, which is speedy compared with the premium laptop average (1,320 MBps). The 512GB SSDs in the ThinkBook Plus G3 (1,292 MBps), Dragonfly Folio (675 MBps), and Inspiron 16 (802 MBps) couldn't keep up.
Lenovo ThinkBook Plus G4 graphics
I didn't expect much out of the Intel Iris Xe Graphics chip in the ThinkBook Plus G4, and neither should you.
On the 3DMark Fire Strike synthetic graphics benchmark, the ThinkBook Plus G4 scored 4,326, which doesn't put a dent in the premium laptop average (8,414). The integrated graphics in the ThinkBook Plus G3 (4,282), Dragonfly Folio (4,357), and Inspiron 16 (3,869) didn't do any better.
The ThinkBook Plus G4 averaged 28 frames per second on the Sid Meier's Civilization VI: Gathering Storm (1080p) benchmark, which doesn't make it to the 30-fps playability threshold. Neither did the Inspiron 16 (19 fps), but the ThinkBook Plus G3 (30 fps) and Dragonfly Folio (40 fps) were up to the task.
Lenovo ThinkBook Plus G4 battery life
With two displays, I'm not surprised that the ThinkBook Plus G4 couldn't get in a word before its battery life died. On the Laptop Mag battery test, the ThinkBook Plus G4 lasted 6 hours and 50 minutes, which falls flat on its face against the 10:28 premium laptop average. Its predecessor, the ThinkBook Plus G3 had a similar battery (6:52). But if you're looking for something with longevity, then the Dragonfly Folio (9:36) and Inspiron 16 (13:28) are solid choices.
Lenovo ThinkBook Plus G4 webcam
The 1080p webcam is trash, and that's normal.
My face was hazy and my hair looked like it was drawn on by my one-year-old. The poor contrast blew out my entire ceiling and window behind me. However, the colors on the posters behind me were decently poppy, but I'll attribute that more to the OLED display than anything else. Do yourself a favor and get a discrete webcam — take a look at our best webcams page.
Lenovo ThinkBook Plus G4 heat
To my surprise, the ThinkBook Plus G4 didn't get as hot as I anticipated. The underside reached 97 degrees Fahrenheit, which is just slightly over our 95-degree comfort threshold. The center of the keyboard and touchpad hit 93 and 80 degrees, respectively. Meanwhile, the hottest it got was 107 degrees on the underside near the vents.
Lenovo ThinkBook Plus G4 software and warranty
Every Lenovo comes with Lenovo Vantage. That's where you'll find system settings, warranty information, visual and audio settings, and much more. Lenovo minimizes the bloatware to that one app. However, there are some more apps in this laptop because of the nature of it, like Lenovo Pen Settings and Lenovo Reader, which are self-explanatory.
The ThinkBook Plus G4 comes with a one-year limited warranty. See how Lenovo performed on our Tech Support Showdown and Best and Worst Brands ranking.
Bottom line
The Lenovo ThinkBook Plus G4 is great in concept, but falters in execution. You'd think that the design would be the problem, but it's not — it's the performance. And for $3K, I expect both panels to feel silky smooth when I use them.
If you can move to a more normal 2-in-1 laptop, we highly recommend the Dell Inspiron 16 2-in-1 (7620), which offers double the battery life at half the price.
Overall, the ThinkBook Plus G4 is a solid laptop, but between its price and sluggish e-ink display, it's hard to recommend to people who want to draw professionally on e-ink.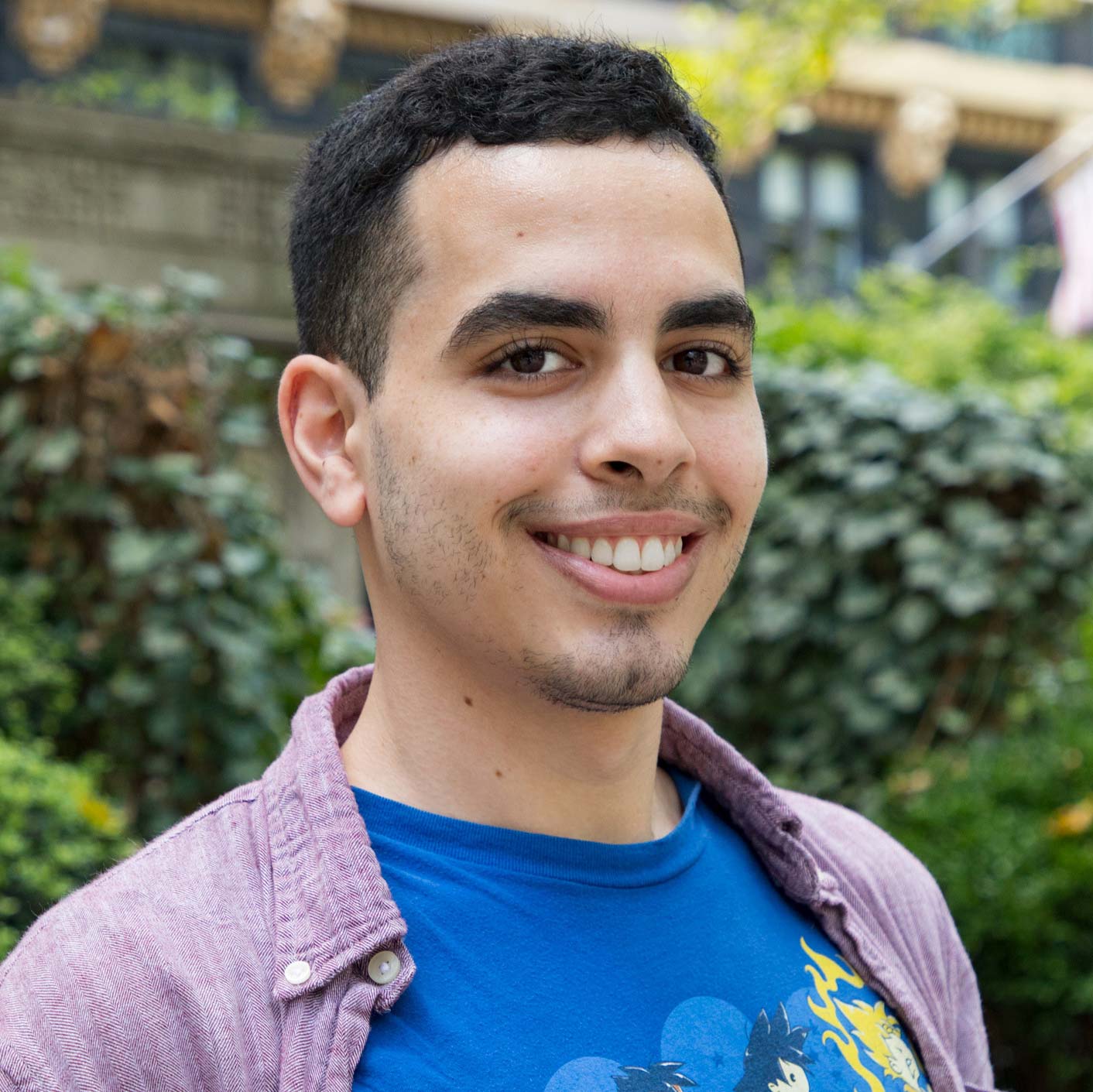 Rami Tabari is an Editor for Laptop Mag. He reviews every shape and form of a laptop as well as all sorts of cool tech. You can find him sitting at his desk surrounded by a hoarder's dream of laptops, and when he navigates his way out to civilization, you can catch him watching really bad anime or playing some kind of painfully difficult game. He's the best at every game and he just doesn't lose. That's why you'll occasionally catch his byline attached to the latest Souls-like challenge.