Every leaked 'Switch 2' game we could see on Nintendo's next-gen console
Which game are you playing first?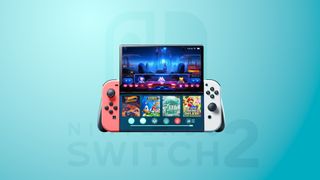 (Image credit: dhimage)
Nintendo may not have officially announced the title of its next-gen console, but that hasn't stopped the rumors and excitement surrounding this elusive device. For the time being, everyone is referring to this next-gen console as the Switch 2.
Nintendo has been tight-lipped on when we might expect a new console, but a recent leak suggests a fall 2024 release date. Until then, we only have possible leaked games and rumors to get excited about. None of these games have officially been confirmed for Nintendo's next-gen console, but these are all the leaked games and games we'd like to see on the Switch 2.
Possible Nintendo Switch 2 games
Most game leaks for the Switch 2 come from Zippo (via Game Rant), a Nintendo blogger who doesn't have the most reliable track record. Some of their claims have been true, and some haven't, so take everything with a grain of salt.
First up, a new 2D Donkey Kong game. According to Zippo, this new game likely already finished development by the end of 2021, four years after starting. Donkey Kong games are always great hits by Nintendo, so it wouldn't be surprising to see a new one hit the new console in 2024. Game Rant also points out that there hasn't been a new 2D Donkey Kong game since 2014 with Donkey Kong Country: Tropical Freeze.
Zippo also mentions a discussion on the famiboards forums about potential games for the Switch 2.A new Monster Hunter was mentioned, adding extra oomph to the rumor from Zippo, as well as a potential Final Fantasy 7 Remake and Rebirth port, and a seventh Far Cry game. But we'll have to wait and see whether it will be open world or something entirely different from Odyssey.
There are also claims from Zippo that the Switch 2 will debut a new Pokémon game, a Super Monkey Ball game, and a new Monster Hunter game. There's usually a new Pokémon game for every new console, and it wouldn't be surprising to see a new Monster Hunter or Super Monkey Ball game time releases with the Switch 2 launch.
Games we'd like to see on the Nintendo Switch 2
Nothing has officially been announced, but these are the games we'd most likely expect to see on a new Nintendo console.
Part of what made the original Switch launch so successful was Super Mario Odyssey, so it would make sense to see Super Mario Odyssey 2 on the Switch 2. Super Mario Odyssey was a fan-favorite game that released six years ago, so there's been plenty of time to work on the second one. Waiting for a next-gen console launch to release Odyssey 2 just makes sense.
Similarly, Mario Kart 9 would be a great addition to the Switch 2. Mario Kart 8 released in 2014, so releasing Mario Kart 9 ten years later in 2024 would just be poetic. Because this Nintendo racing series is incredibly popular, releasing Mario Kart 9 for the Switch 2 would be a surefire way to encourage people to buy new consoles.
Finally, it'd be interesting to see Baldur's Gate 3 ported to Nintendo's next-gen console. The Witcher 3 is a demanding game, and it released on the original Switch. It might not run very well, but it runs. Since next-gen hardware would be more powerful, it wouldn't be that surprising to see Baldur's Gate 3 as a launch game for the Switch 2.
Until we get an official release date and launch game information from Nintendo, we'll just continue playing the classics on the Switch OLED.
Category
Back to Gaming Laptops
Brand
Processor
RAM
Storage Size
Screen Size
Colour
Condition
Price
Stay in the know with Laptop Mag
Get our in-depth reviews, helpful tips, great deals, and the biggest news stories delivered to your inbox.