$1,000 Chromebooks shouldn't exist — fight me
$1,000 Chromebooks are expensive overkill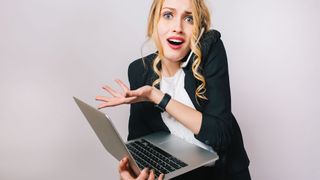 (Image credit: Image by lookstudio on Freepik)
If you don't know me, I've been a staunch disbeliver in tablets and Chromebooks for a while now. The former, because why do I need a tablet if I have a smartphone with a 6.8-inch display? The latter might be more of an old-woman-screams-at-clouds scenario. I grew up with Windows and MacOS, ChromeOS is a strange beast to me.
Ever since, the Samsung Series 5 Chromebook debuted way back in 2011, the idea of a Chromebook just hasn't sat right with me. The absence of a desktop, dearth of tried-and-true apps and clunky design made Chromebooks a firm non-starter for this tech journalist. Chromebooks' one redeeming factor in my opinion was the price, with many of the early systems costing a maximum $300.
And as we're coming to the close of the first quarter of 2023, I acknowledge that many of my gripes have been answered. There's now a legitimate desktop staging area, you can use many of the apps in the Google Play Store –– there are versions of popular apps like Adobe Creative Cloud, albeit stripped down versions of what you'd find on MacOS or Windows. And yes, they've definitely gotten prettier, the fire-engine red Samsung Galaxy Chromebook immediately comes to mind.
But something else has changed and not for the better. As time marched on, Chromebook prices have gotten higher and higher. Slowly but surely, we've gone from $299 models to the HP Dragonfly Pro Chromebook that has an eye-watering base price of $999.99. And this, dear reader, is where I draw the line. OEMs are expecting us to shell out $1,000 or more for systems that often can't match what Windows or Mac can offer. And I say nay to this whole misadventure.
It was fine when Chromebooks became the de facto king of education laptops. They were inexpensive, incredibly durable and had just enough power for elementary and high school students to complete their school assignments. Now, you've got Chromebooks with 4K displays, fingerprint readers and high-powered specs that rival some of our favorite Windows laptops. I say Windows, because let's face it, there isn't a Chromebook out there that can go toe-to-toe with a MacBook Air, Pro or otherwise. Perhaps maybe in battery life? Nope, as my colleague, Kimberly Gedeon, stated in her piece, This is the biggest lie told about Chromebooks," that much lauded battery life is coming up short time and time again on our battery test.
We've even got so-called gaming Chromebooks now. Designed specifically for cloud gaming, these laptops sport mid-tier specs and RGB keyboards to win gamers to their cause. But even the most powerful of these, the Asus Chromebook Vibe CX55 Flip only costs $499. And I get it, during the pandemic, Chromebooks were all the rage, showing a ridiculous 109% of growth worldwide according to Canalys, a global technology market analyst firm.
But according to global market intelligence firm, IDC's data, the market is experiencing serious shrinkage to the tune of 48%. If that's the case, how are we getting to $1,000 Chromebooks? You have two factors to consider, enterprise and aspirational buyers.
As Chromebook manufacturers look to broaden their consumer base, they have their eyes squarely set on the enterprise market with their millions of IT departments. As increasing numbers of businesses adopt Google Workspaces instead of Microsoft 365, this is a prime opportunity for OEMs. And this where HP is hoping the Dragonfly Pro Chromebook will fit in.
Anshel Sag, Principal Analyst, Smartphones, Wireless, PC, 5G & XR at Moor Insights and Strategy states "I think they are the most powerful inside of enterprises that rely heavily on Google Workspaces for productivity because then Chromebooks work perfectly with their workflow, and an enterprise-grade device with great battery life and performance is a good fit."
Okay, so that covers enterprise, now let's talk aspirational, a market that's near and dear to my heart. As a technology reviewer, my greatest pleasure is evaluating the best the tech world has to offer. Over the course of 15 years, I've reviewed some seriously expensive tech including a $10,000 Vertu phone and Acer's $9,000, 21-inch gaming laptop. I recently reviewed the 16-inch MacBook Pro configured with a ridiculous 96GB of memory and a 4TB SSD that totalled $5,299. So, I appreciate a premium system, I really do. I just don't understand them in the Chromebook space.
It's not that you Chromebook lovers don't deserve nice things. I'm just not sure if a premium Chromebook's use cases match up with the price. For example, I'm really starting to get into photography and videography as a hobby and for work. Do I need something as powerful as a $5,499 MacBook Pro? No, but I'm not going to say no to the $999 MacBook Air M1 which has proven it can handle the demands of video and photo editing.
On the PC side, I want something with discrete graphics, so I'm willing to pay more for that, so a $1,549 Dell XPS 15 with a Core i7 processor and Nvidia RTX 3050 Ti Graphics makes sense to me. My budget goes even higher for gaming laptops, because as my favorite hobby, I want as many bells and whistles in terms of display and GPU. I just don't see the same need for Chromebooks. Sure, you can do photo editing with Adobe Lightroom, PhotoPea and the like, but neither have the robust features for mid-tier to professional editing. And CapCut isn't going to cut it for my video editing needs.
And as much as I love a good-looking laptop and super high-resolution displays, without enough full service software to do things besides type up reviews and watch Netflix, a $1,000 Chromebook is a no go for me.
If you absolutely, positively are set on finding a $1,000 laptop, I recommend the following Chromebook alternatives.
MacBook Air M1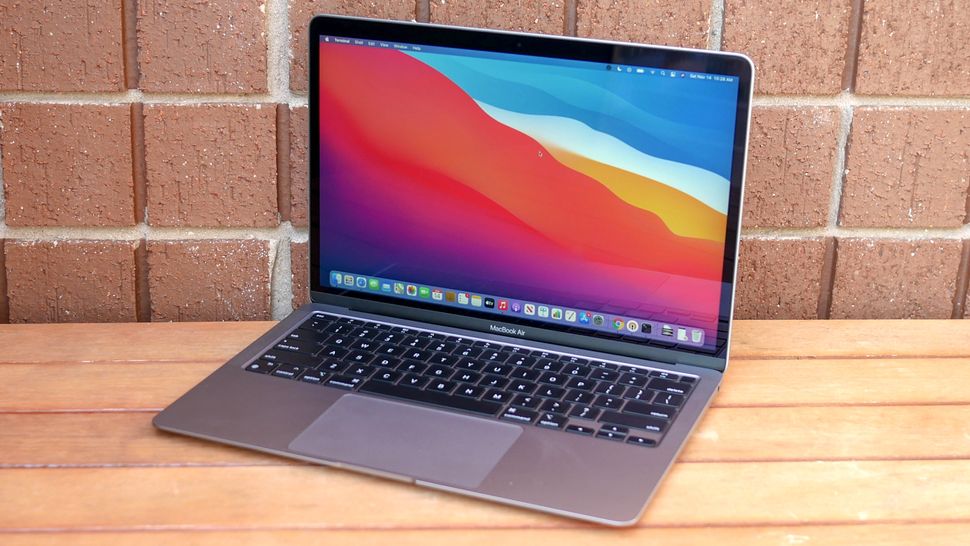 Although the MacBook Air M1 is a little long in the tooth, it's the only MacBook that you can get for under $1,000. But don't let that count the notebook out. The MacBook Air M1 is extremely portable with Apple's iconic design which is why you either see the MacBook Air or the Pro in just about every coffee shop in town. And where the Air used to fall short of its more powerful kin, Apple's custom silicon has really leveled the playing field. The company's M1 chip transformed the MacBook Air from a light productivity/content creation system to a full blown workstation.
During testing, the laptop thrashed its PC competition, serving up 5,962 on Geekbench 5 and only taking 9 minutes and 15 seconds on our video transcoding test. The MacBook Air M1 also outperformed competing systems on the Puget Photoshop benchmark. As for battery life, the laptop lasted 14 hours and 41 minutes. Bonus features include Touch ID login, and the 13.3-inch, 2560 x 1600 Retina display.
Read our full MacBook Air M1 review.
HP Envy 13
The HP Envy 13 currently occupies the top spot on our best laptops under $1,000 for good reason. Our perennial favorite, the HP Envy 13 brings a lot of prime features without breaking the bank. Let's start with the display. It's not a fancy super high-res panel, but our reviewed loved how bright, vivid and crisp it is. The system has a generous helping of ports which is more than I can say for some of the ultra premium systems on the market. The keyboard is super comfortable, boasting keys with deep travel and a nice clickiness.
As expected, the mid-range Intel Core i5 processor delivers middling performance, compared to a Core i7 or a top-tier AMD processor. However, during everyday use, the Envy 13 is a hard worker, handling heavy-duty multitasking with relative ease. During the Laptop Mag battery test, the HP Envy lasted 11 hours and 15 minutes. We're looking forward to seeing this system refreshed with one of the latest Intel 13th Gen processors.
Read our full HP Envy 13 review.
Asus ZenBook 14 (Q409ZA)
I'll admit it. I'm so used to seeing its dual-screen, foldable, high-specced systems, sometimes I overlook sub-$1,000 gems like the Asus ZenBook 14 (Q409ZA). And that's shame on me, because there's a lot to like in this notebook. Starting its gorgeous design. The rich dark blue aluminum lid with subtle lines that mimic the art Japanese art Kintsugi, where broken ceramics are repaired with a lacquer mixed with silver or gold. It's not something you'd expect to see on a mid-tier system along with its multitude of ports.
The ZenBook 14 also offers a 14-inch, 1800p OLED display, something that you typically don't see on a sub-$1,000. It's truly a feast for the eyes. Outfitted with a Core i5 processor, you can expect middle-of-the-road performance that can handle most tasks without the fans kicking in or any noticeable slowdown. It's got a respectable battery life of 10 hours and 52 minutes. And last, but not least, the notebook ships with Asus' proprietary NumberPad 2.0, that transforms the touchpad into a calculator for some quick number crunching.
See our full Asus Zenbook 14 (Q409ZA) review.
Bottom line
Listen, while I categorically don't believe in Chromebooks, I'm not going to tell you to totally walk away from the category. Just be smart about the price. You shouldn't be shelling out $1,000 or more just for a pretty screen or a nice design. If you want to do full service content creation, serious gaming or any demanding activity, a Chromebook is probably not the way to go.
However, if you're dead set on a Chromebook, do your research (preferably on our best Chromebooks page) and keep the costs under $1,000.
Stay in the know with Laptop Mag
Get our in-depth reviews, helpful tips, great deals, and the biggest news stories delivered to your inbox.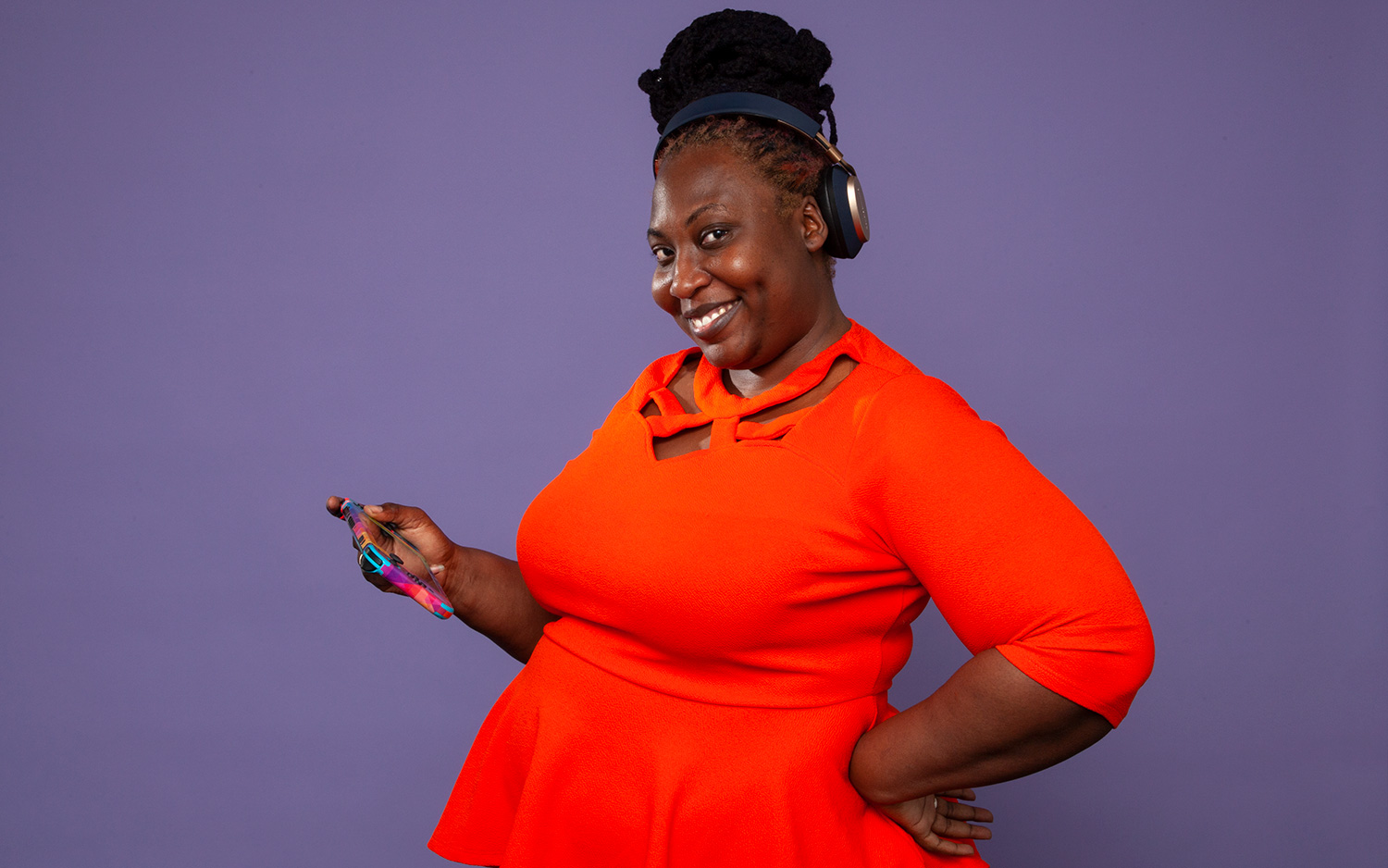 Sherri L. Smith has been cranking out product reviews for Laptopmag.com since 2011. In that time, she's reviewed more than her share of laptops, tablets, smartphones and everything in between. The resident gamer and audio junkie, Sherri was previously a managing editor for Black Web 2.0 and contributed to BET.Com and Popgadget.