This week OnePlus launched the OnePlus 11, a sleek, elegant, powerful smartphone that, thanks to its Qualcomm Snapdragon 8 Gen 2 CPU, 16GB of RAM, and 256GB of storage, is nearly on par with the Samsung S23 Ultra but will cost you $500 less.
I was seriously considering purchasing the Samsung Galaxy S23 Ultra to replace my iPhone 11, having rejected the 12, 13, and 13+ we are forced to refer to as the iPhone 14. After seven years in the Apple iPhone ecosystem, I felt time for change based on the lack of innovation and tiny, incremental, almost lateral improvements that I have found disappointing.
While attending CES 2023 in Las Vegas, I heard many complaints from users about the iPhone 14, and that helped cement my departure, but which Android device would I leap for? I wanted the S23 Ultra, but I have financial responsibilities and like to eat. The OnePlus 11 knocked on my door, bringing flowers, a bottle of cognac, a watch, solid cameras, and excellent performance.
What convinced me it was time
One of the reasons I have resisted leaving the comfy confines of Cuptertino's walled garden is that iOS is beautiful and easy to use, requiring little thought or effort. In addition, many of my family members use Facetime to keep in touch. Anytime I mention Google Meet, Duo, or some other video conferencing app, they stare at me blankly and act like nothing else exists, and it is too hard to learn.
So, I've been stuck in the iPhone ecosystem. Even though you can now sort of Facetime with non-iPhone users, Apple had purposely made it so painful that nobody does it. Tim Cook can tell us to buy our moms' iPhones so we can facetime, but she can learn how to use the many other available video conferencing apps. If not, oh well, mom, it's regular phone calls for you.
The other reason is that the cameras on my iPhone 11 have been lapped not only by the iPhone 12 and 13, but by the Pixel 7 Pro, Samsung Galaxy S22 and S23 Ultra, and now OnePlus. I shoot many photos and videos on my phone, and the image quality is not where it needs to be. I've also begun to notice battery degradation, and I am not going to pay to have it replaced, which can be expensive,
So it's time!
1. Refreshing unique design
After researching and getting hands-on with several Android phones, including the S23 Ultra and the OnePlus 11, I fell in love with the OnePlus 11. First, I am not saying the iPhone 14 or the S23 Ultra are bad phones, but the 14 is a disappointing lateral move from the iPhone 13, and I am not willing to shell out $800 or more for it.
One of the first things that won me over was the elegant design of the OnePlus 11. The industrial look of the Galaxy S23 Ultra just isn't for me. I prefer the smooth curves of the OnePlus 11, including its circular rear camera array that blends seamlessly into the edge of the phone. I also love the waterfall edge display, it adds another dash of class and premium fit and finish to the phone.
2. Hasselblad-tuned cameras
The OnePlus 11 shoots great photos and videos that surpass my iPhone 11 and aren't that far behind even the current Samsung Galaxy phones or iPhones to my taste. While OnePlus may not have a 200MP camera or an f/1.5 aperture, it has solid Sony sensors combined with Hasselblad tuning that results in outstanding color science.
The OnePlus cameras also get a boost from the new Qualcomm Snapdragon 8 Gen 2 chipset with advanced AI to improve computational photography and lightning-quick response time from the camera.
3. Outstanding performance
I just touched on it above, but the Qualcomm Snapdragon 8 Gen 2 powering the OnePlus 11 is a game-changer. Sure, the iPhone 14 Pro still has an edge in some tasks, but in Geekbench 5.4 it is down to a roughly 5% advantage, last year that was around 20%.
When it comes to GPU-based tasks the OnePlus 11 and Samsung Galaxy S23 Ultra have now overtaken the iPhone. We couldn't believe it either, but the era of Apple's decisive mobile chipset dominance may be at an end. I've shot long 4K videos, launched way too many Chrome tabs, and gamed for hours on the OnePlus 11 and nothing slows it down.
4. Endless battery life and ludicrous speed charging
All those intensive tasks I was talking about above, you can do all that in a day and not even come close to killing the battery on this beast. During my weeks of testing, I had a three-day stretch at one point where the phone just would not die.
It lasted 13 hours and 10 minutes on its adaptive 120Hz setting in our Laptop Mag battery test that involves continuously surfing the web on 5G with the display set at 150 nits of brightness. Guess which other current flagship that beat? No matter what you guessed you're right because the OnePlus 11 is the newly crowned champion of the phones with the best battery life ousting the iPhone 14 Pro Max.
Oh and once you do finally kill the battery on the OnePlus 11 the 80W charger that comes in the box with it (Yes, you get an actual charger with your phone still!) will charge the phone back up to 100% in about 27 minutes. That's about half the time it takes to charge the Galaxy S23 Ultra or iPhone 14 Pro Max.
5. It's actually affordable!
Lastly and very importantly, price! The iPhone 14 can't match the OnePlus 11's specs, so I have to move up to the iPhone 14 Pro Max, which starts at $1,099. Then they charge an additional $100 for the same 256GB of storage.
That's $400 more than the top-tier OnePlus 11 and I don't know about you, but I need that $400 in my bank account. I have bills, a wife, and kids that treat my bank account like it's our bank account.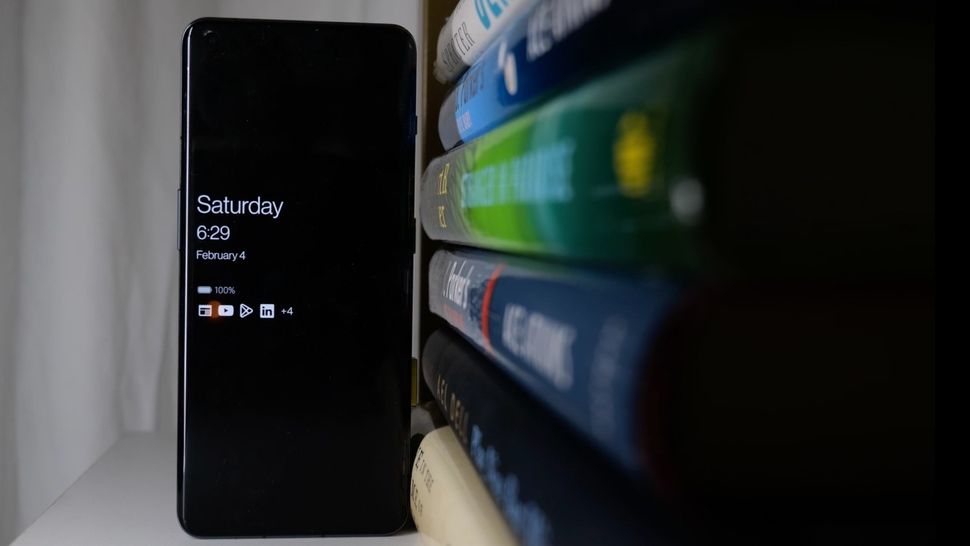 Final thoughts
When you take specs, camera capability, design, and price into account, the OnePlus 11 is dollar for dollar one of the best phones on the market. Absolutely a top 5 flagship phone. Also, I vastly prefer OnePlus's Oxygen OS to Samsung's One UI, which makes me feel like I'm on a game show.
Some people have told me, "something must be wrong with that OnePlus 11 phone. How do they make it affordable? It's simple, they made exactly the right cuts to deliver a phone I love at a great price. I don't care about wireless charging or waterproofing. Maybe it doesn't have the latest camera hardware, but it still takes great photos.
Why can't Apple and Samsung make a phone that doesn't require you to list organs on the black market? And no I'm not talking about their budget phones, why can't they deliver a flagship phone that doesn't force you to decide between feeding the family steak or ramen noodles?
I love steak and my OnePlus 11, so a final toast and happy retirement to my iPhone 11.