3 ways Microsoft Copilot changes the Windows experience
Windows 12 in all but name?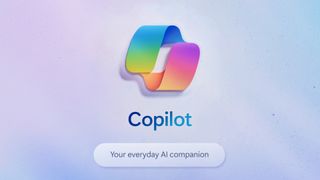 (Image credit: Microsoft)
Copilot is Microsoft's new favorite AI chatbot child, and it's coming soon to a Windows machine near you from September 26, 2023. After a long and storied history of attempting to bring the digital assistant to the forefront of tech, it looks like Microsoft has finally cracked it as it prepares to let Copilot steer second stick on future Windows experiences.
Microsoft's initial ventures into AI chatbots resulted in the outlandishly politically incorrect Tay, the hilarious political correctness extremist that was Zo, before developing Sydney — the secret AI chatbot nobody wanted, but that we absolutely deserved. Sydney would eventually morph into what is now Bing Chat — a Large Language Model (LLM) powered by OpenAI's GPT-4 tech.
Bing Chat's successes have resulted in Microsoft transplanting the same technology directly into Windows 11. The new Copilot AI assistant is an entirely new way to interact with your system and could be the future of the Windows platform going forward.
But what is it that Copilot brings to the table that so dramatically changes the wider Windows experience, and what are some of the key benefits of adopting Microsoft's AI companion? Let's find out.
3 ways Microsoft Copilot changes the Windows experience
Copilot is a Large Language Model (LLM) similar to other AI-powered software like ChatGPT and Bing Chat. However, while ChatGPT is constrained to a pre-2021 knowledge base and Bing Chat to a web search directive, Copilot has the freedom to access your entire system along with cloud storage services and email. It even works in tandem with Bing Chat, delivering all of its natural language interactions and search functionality directly to your desktop.
This expanded freedom affords Copilot greater functionality than a traditional chatbot and makes it an ideal virtual assistant — capable of simplifying processes, suggesting ways to improve your experience, searching for relevant content, and solving any number of computing queries you may have.
Copilot is everything that other digital cohorts like Alexa, Google Assistant, Siri, and even Microsoft's own Cortana set out to be — and more. Here's how Copilot will fundamentally change the Windows experience when it launches later this month.
1. Productivity — Think less, do more
Copilot is a productivity tool first and foremost. Microsoft's AI companion is designed with user performance in mind — be it by reducing the cognitive load as you switch between tasks or simplifying your workflow with generative support. "Think less, do more" seems to be the goal Microsoft is reaching for when it comes to Copilot, and with a range of productivity-boosting functions available to all, they just might achieve it.
Copilot for Windows users can make use of the AI assistant's features across native apps like Notepad, Outlook for Windows, and File Explorer. Here, users can quickly jot down notes and freely close the app without ever needing to save — with Copilot stashing their notes safely away for future access.
Apps like Outlook and File Explorer have deeper Copilot integration, allowing users to quickly summarize files and email threads, effortlessly search for important and relevant information, and even generate clear and concise copy for outgoing emails.
However, if you really want to take advantage of Copilot's productivity enhancements you'll need to look toward Microsoft 365 Copilot — the enterprise edition of the Windows chatbot. The business-focused element of Copilot is designed to streamline and simplify your workday throughout Microsoft's productivity suite of office apps.
Whether you're looking to spruce up a document in Word, visualize your data in Excel, or draft a proposal in PowerPoint, Copilot's generative capabilities will be right alongside you in order to rapidly accomplish your goals. Copilot aims to cut the filler from your day spent formatting and proofreading, allowing you to focus on what's really important, getting results that matter.
2. Creativity — Your imagination is the limit
Copilot's features aren't all about boosting the productivity of number crunchers and pencil pushers. In fact, with complete access to Bing Chat's improved suite of GPT-4 and DALL.E 3-powered features, Copilot is a fantastic tool for getting those creative juices flowing for aspiring authors and creative pros alike.
As mentioned, Bing's improved Image Creator now makes use of OpenAI's latest DALL.E 3 model to deliver incredible art from simple, natural-language prompts. The new model will be a huge step up from Bing Chat's current image generator which currently runs on the original DALL.E framework and will see the LLM able to accurately render previously troubling details such as eyes and hands with far greater accuracy.
The same feature will also be present in Paint as CoCreate — allowing you to generate images based on a text prompt and potentially even a sketch as the feature expands. Other native apps now featuring AI include Clipchamp and Photos, where you can effortlessly edit images or generate video projects using Copilot's generative capabilities.
You can access this image generator directly from Copilot, and even from within Microsoft Designer. You'll also have access to further AI tools from within Designer such as generative expand and generative fill to grow images beyond their borders and erase unwanted subjects. Copilot's impressive AI graphics capabilities exist to help you to channel pro-level art into all your projects from custom wallpapers, to social media posts.
Copilot is also capable of the same three conversational modes as Bing Chat, meaning you can switch your Windows assistant into creative mode and start bouncing ideas back and forth with the bot to fine-tune ideas for writing, or how to tackle your next personal project.
You can even make use of Bing Chat's search capabilities to have Copilot help you brainstorm by using the latest information from around the web to spot trends, find tutorials, and even hunt down reference images to help inspire you.
3. Organization — Everything, everywhere, all at once
Finally, Copilot's introduction to Windows 11 brings vastly improved organization through improved search and file previewing capabilities. Windows File Explorer's new modernized look isn't all to do with aesthetics, it will now make it easier to find important and relevant content in half the time.
You can fine-tune your searches to narrow down results using natural language and even make use of a new gallery view with accurate aspect ratio thumbnails to make browsing photos easier and faster. You can even search for photos based on content or location taken, saving you the hassle of remembering file names or dates as you search through your snaps.
One thing that sets Copilot aside from other LLMs is its ability to offer contextual suggestions to users based on what they're currently doing. For example, if you're constantly juggling between windows, Copilot may pop up without a prompt to suggest an alternative window layout (or split screen) better suited to keeping your desktop organized and preventing your workflow from being impeded.
Copilot's improved search capabilities don't just extend to the contents of your hard drive either. If you're making use of OneDrive cloud storage, Copilot will include this within each search to make sure everything you're looking for is captured accurately.
Outlook
Microsoft is going all out for Copilot's arrival to Windows 11 with over 150 new features included in the update.
Remember, this is just the start of Copilot on Windows. More features will no doubt make their way into the Windows Insider program soon, with Microsoft steadily building on top of its digital companion's all-new foundations.
We may not have heard much from Microsoft about Windows 12 during this year's Surface event, but Windows 11 is about to feel like a whole new operating system in and of itself once Copilot launches on Sept. 26, 2023.
Category
Back to Ultrabook Laptops
Brand
Processor
RAM
Storage Size
Screen Size
Colour
Condition
Price
Stay in the know with Laptop Mag
Get our in-depth reviews, helpful tips, great deals, and the biggest news stories delivered to your inbox.
Rael Hornby, potentially influenced by far too many LucasArts titles at an early age, once thought he'd grow up to be a mighty pirate. However, after several interventions with close friends and family members, you're now much more likely to see his name attached to the bylines of tech articles. While not maintaining a double life as an aspiring writer by day and indie game dev by night, you'll find him sat in a corner somewhere muttering to himself about microtransactions or hunting down promising indie games on Twitter.