Microsoft Copilot: Everything you need to know about Windows' AI companion
"The most powerful digital assistant on Earth"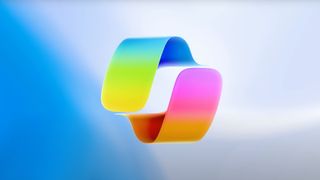 (Image credit: Microsoft)
Is Microsoft Copilot a productivity powerhouse or the harbinger of the AI uprising? For now, we'll have to take Microsoft for their word when they tell us it's the most powerful digital assistant on Earth.
Part workday wingman, part natural language command prompt, and part creepy desktop stalker. Microsoft Copilot is your new Windows companion – designed to make your life easier by reducing your cognitive load when it comes to your computing hours.
After taxiing on the runway for a few months now, Copilot is ready for takeoff with Microsoft rolling it out to Microsoft 365 subscribers and ever more users.
So if you are coming across Copilot for the first time, no your Windows laptop isn't possessed. But you may be wondering, what is it? Where does it come from? What can it do? And, can it be trusted? Let's take a closer look.
What is Microsoft Copilot?
In 2019, Microsoft invested a sizable sum into OpenAI — a research and deployment company founded by Elon Musk and Sam Altman, which was seeking to develop Artificial Intelligence (AI) to benefit humanity.
In 2020, OpenAI developed Generative Pre-trained Transformer 3 (GPT-3), a neural network-like Large Language Model (LLM) that makes use of machine learning to accurately process and replicate human-like language.
This technology was later applied to OpenAI's Chat Generative Pre-trained Transformer (ChatGPT) — a generative AI chatbot with the capability to convincingly, and reliably understand and respond to users with a knowledge base trained from a large sampling of books, articles, and web pages.
Microsoft quickly adopted GPT-3 to make their own LLM, Bing Chat. As an addendum to the Bing Search Engine, Bing Chat was able to use natural language to search for content, and answer questions on behalf of Bing Search users.
Microsoft Copilot is powered by the same technology behind Bing (now running a more advanced GPT-4 model), but applies the same generative capabilities as Bing for the Windows 11 platform.
With wider access to the operating system's settings and functions, Copilot is capable of simplifying the Windows experience for users by having control over settings, window positions, sizes, and colors. On top of that, it can answer questions, automate processes, and keep track of data across various programs and files (much like Bing Chat can with search results).
Then at some point in 2027… Well, I'll let you experience that one for yourself. No spoilers here. But if you want my advice, there's no harm in insulating your basement with lead while you still can.
Microsoft Copilot overview
Microsoft first revealed its digital assistant, Copilot, during a Microsoft Build event in May 2023. The AI chatbot was then released for testing through the usual Windows Insider Beta, Dev, and Canary channels before finally being showcased in full during the Microsoft Surface Event 2023.
Having dabbled in both chatbots and digital assistants previously, Copilot is a logical progression for Microsoft who have clearly had this goal in mind for some time. Copilot successfully blends Microsoft's chatbot experience from experiments such as Tay, Zo, Sydney, and eventually Bing Chat with a history of digital assistants that stretches from Clippy to Cortana.
Marketed as "Your everyday AI companion," Copilot is the modern realization of the digital desktop assistant that Microsoft has spent decades toiling to create. In its current form, Microsoft Copilot is your one-stop destination to maximize your productivity in Microsoft 365, and help you get the best experience possible from Windows 11.
Microsoft Copilot in Windows
When will Microsoft Copilot be released?
Microsoft aims to release Copilot on Windows 11 systems beginning Sept. 26.
The primary focus of Copilot is to enhance the Windows experience for users by simplifying, suggesting, searching, and solving issues presented through text/voice prompts or contextual scenarios.
In its current form, Microsoft Copilot is your one-stop destination to maximize your productivity in Microsoft 365 and help you get the best experience possible in Windows 11.
Freely available to commercial users on release, Copilot brings a host of generative AI tools and features to dozens of native Windows apps right out of the gate. These features can range from text generation to image rendering — all of which are tailored to a user's request.
Copilot in Windows features
Paint gets the generative AI treatment with the inclusion of a Copilot-powered background removal tool and Cocreator (Get it? Copilot, cocreator? They're funny that Microsoft lot), a Dall-E-based AI image generation tool that takes much of the purpose away from a graphics program like Paint in the first place. Though it could be handy if you enjoy generating coloring books I suppose.
Photos merges with Copilot in order to simplify the photo editing process. You'll now be able to blur backgrounds for that beautiful bokeh effect with a single click, and make use of Copilot's advanced search capabilities to retrieve photos from OneDrive with ease!
Snipping Tool will now be able to use Copilot's AI potential to capture text directly from an image and quickly export it in text format to another application. The Snipping Tool will also be able to redact sensitive information, and now capture audio as well as visual content.
Clipchamp makes anyone with a working left mouse button instantly as capable of a video editor as those sad Clipchumps who spent years sacrificing their time and energy by earnestly harnessing their craft for the love of content creation. Suckers. Copilot will now automatically compose scenes and narratives on your behalf — transforming you from a social media simpleton to a content creation king.
Notepad gets autosave! I'm not sure why we needed to invent artificial intelligence before we could get that particular feature working, but here we are. Which one of us hasn't played a game of Civilization that sees us invent the musket before we figure out irrigation?
Outlook for Windows has the backing of Copilot, allowing you to let Microsoft's robot handle all of that tricky computing correspondence on your behalf. Talking to other humans is so 2022.
File Explorer combines with Copilot for a vastly improved search experience. Find files from across your local and remote storage with ease thanks to Copilot's all-seeing eyes. Just as long as he doesn't peek into that folder called "New Folder," nested within that other folder also called "New Folder." If you know you know, I guess.
Copilot in Microsoft 365
When will Microsoft 365 Copilot be released?
Microsoft is planning to roll out Microsoft 365 Copilot to enterprise customers from Nov. 1, 2023.
Microsoft 365 Copilot is primarily designed for enterprise customers as a business tool focused on maximizing productivity across the Microsoft 365 suite of office apps.
Where Copilot for Windows is there to simplify the end-user experience as much as possible, Microsoft 365 Copilot is designed to be your ultimate work assistant — seamlessly integrated with all of the Microsoft Office and wider collaboration apps users are already familiar with.
Not only is it able to perform all of the functions that the regular Copilot would, but it also has access to Microsoft 365 Chat — a unique feature that allows Copilot to gather information from across your entire work system to ensure the information it provides is relevant and accurate at all times.
Copilot in Microsoft 365 features
Outlook sees Copilot gain the ability to summarize email threads to help you catch up on all the workplace gossip you might've missed on that week-long vacation in Miami. Clutch your fresh juice blender tightly as Copilot reveals that Brad shacked up with Glenda, and that did not make Janice happy, especially because Glenda knew Janice had a thing for Brad.

Oh, the tea! I suppose Copilot can also help you skip over the most basic of human interactions by faking all of your emails using a new "Sound like me" feature which horrifyingly allows an AI to adopt your writing traits to better impersonate you. Fun.
Word has now become a world-class plagiarism tool, allowing you to rewrite large swathes of text into generative prose nobody will ever know you didn't write a word of.

You'll also be able to instruct Copilot to refine your writing by making things more concise, making it sound less complex, or really making sure your ex-wife knows how much you disagree with that court ruling, as you drink alone in a darkened office with your only company being Microsoft's chipper chatbot cohort.
Excel is probably one of the best use cases for Copilot's inclusion. After all, nobody wants to learn Excel formulas or TypeScript. Instead, you can now simply ask Copilot to format things how you'd please, apply filters, and sort information as it suits your needs.

You can even use Copilot to whip up analytics for your harvested data, create professional-grade visualizations, and use your collected data to forecast future figures. Admittedly, that is quite impressive.
OneNote is better than ever thanks to Copilot's ability to turn your shorthand notes into fully realized notes that you actually stand a chance of understanding when you stumble across them on your to-do list three days later.

Copilot enhances the content of your notes, summarizing your thoughts, offering lists of pros and cons from your ideas and even expanding on your thoughts and fleshing out your ideas.
Stream is like a really fancy version of YouTube for the type of person who has no interest in Minecraft Let's Plays. It's also bolstered by Copilot's inclusion by its ability to offer quick summaries of videos without you needing to watch a single frame of footage.

You can even ask Copilot questions about the content, like "What was the outcome of this discussion?" Skipping past all of that annoying context and getting to the satisfying ending as fast as possible.
OneDrive gets Copilot's powerful search capabilities in order to better track down files and documents with ease. You'll also be able to ask Copilot for information on files stored in the cloud, and even for a brief summary of what's contained within. All without ever needing to open the file in question.

Though you could do it. And it would probably be faster. But I suppose that's a little less cool than asking your business bot to do it for you.
Category
Back to Ultrabook Laptops
Brand
Processor
RAM
Storage Size
Screen Size
Colour
Condition
Price
Stay in the know with Laptop Mag
Get our in-depth reviews, helpful tips, great deals, and the biggest news stories delivered to your inbox.
Rael Hornby, potentially influenced by far too many LucasArts titles at an early age, once thought he'd grow up to be a mighty pirate. However, after several interventions with close friends and family members, you're now much more likely to see his name attached to the bylines of tech articles. While not maintaining a double life as an aspiring writer by day and indie game dev by night, you'll find him sat in a corner somewhere muttering to himself about microtransactions or hunting down promising indie games on Twitter.