Tired of getting 'Recommended Videos' on YouTube? This new trick turns it off
Take control of your YouTube home feed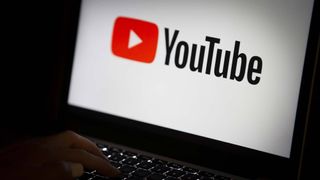 (Image credit: Getty)
If you don't like seeing video recommendations on YouTube, you'll be happy with the platform's latest update. Starting today, anyone who has their YouTube watch history turned off (and doesn't have a "significant prior watch history") will stop seeing recommended videos in their YouTube home feed as well as the "Up Next" feature.
With your YouTube watch history turned off, your home page could look a little bare. For many users, this simplistic interface is preferable. You can search for videos, browse content from channels you're subscribed to, and check out the Topic tabs — all without recommendations getting in the way.
How to turn off 'Recommended' videos on YouTube
YouTube says these changes will roll out slowly over the next few months, with the goal of streamlining the platform for those who wish to search for their own content. This update is also meant to show users which YouTube features are dependent on watch history to provide video recommendations.
If you want to seek out your own content rather than share your watch history to see relevant content, here's how to turn off YouTube's video recommendations.
1. Head to the YouTube website and make sure you're signed in.
2. Once you're signed in, select the hamburger button (three horizontal lines) in the top left corner to open the side menu. Click on History.
3. On this page, look to the right side for Watch and search history. This option is under the heading titled Manage all history.
4. Next, tap on Saving your YouTube history. It's the first option in the center menu.
5. Tap on the Turn off button. Clicking on this button opens a pop-up box titled Pause YouTube History to ensure you know which features you're giving up if you choose to disable your watch and search history.
In addition to using your watch and search histories to find videos you might like, YouTube also uses these histories to remember where you left off in a video if you stopped watching before you were finished. Disabling your YouTube watch history isn't a permanent decision either. You can always turn it back on if you miss seeing video recommendations or resuming partially finished videos.
It's worth noting again that simply turning off your watch history won't stop recommendations from popping up if you have a "significant prior watch history." While YouTube doesn't specify how much watch history will cause video recommendations, it's safe to assume that if you've never had your watch history turned off before, you'll need to clear it out. Here's how to delete your YouTube watch history for a clean slate.
Category
Back to Ultrabook Laptops
Brand
Processor
RAM
Storage Size
Screen Size
Colour
Condition
Price
Stay in the know with Laptop Mag
Get our in-depth reviews, helpful tips, great deals, and the biggest news stories delivered to your inbox.