Samsung Galaxy Book 3 Pro vs M2 MacBook Air: Thin-and-Light Throwdown
Find out which thin-and-light laptop reigns supreme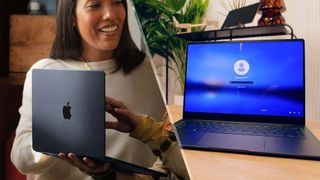 (Image credit: Future)
Samsung is getting back into laptops this year in a big way with three new systems. And what better way to say welcome back than with a good, old fashioned face-off with one of them? In this corner, we have the Samsung Galaxy Book 3 Pro, one of the company's new systems, it offers lightweight portability, but not at the expense of power.
Outfitted with a slim, aluminum frame and a stunning 3K display, the Book 3 Pro is just at home in an office, as it is in a coffee shop or the comfort of your own living room. And thanks to a series of proprietary software, the laptop offers seamless connectivity between it and the new line of Galaxy S23 phones, creating an interactive ecosystem similar to what Apple's created.
Speaking of Apple, meet our other competitor, the MacBook Air 13-inch M2. Starting at $1,299, the Air M2 is the entryway to Apple's M2 silicon. When we reviewed the laptop last year, it earned 4.5 stars for its elegant redesign, great performance and over 14 hours of battery life. The Air is an icon of working on the go. And although it's the cheapest MacBook on the market, the M2-powered laptop doesn't skimp on performance.
But in a battle of mobile productivity, which of these lightweight powerhouses comes out on top?
Samsung Galaxy Book 3 Pro vs. MacBook Air M2: Specs compared
Swipe to scroll horizontally
Samsung Galaxy Book 3 Pro vs. MacBook Air M2 specs

| | | |
| --- | --- | --- |
| Spec | Samsung Galaxy Book 3 Pro | MacBook Air M2 |
| CPU | 13th Gen Intel Core i5/i7 | Apple M2 8-Core CPU |
| GPU | Intel Iris Xe Graphics | 8-10 Core GPU |
| RAM | 8GB - 32GB | 8GB - 24GB |
| Storage | 256GB - 1TB SSD | 512GB - 2TB SSD |
| Display | 14 or 16-inch 3K Dynamic Amoled 120Hz | 13.6-inch Liquid Retina 2560 x 1664-pixel display |
| Size | 12.3 x 8.8 x 0.4 inches/ | 14 x 9.9 x 0.5 inches |
| Weight | 2.4/3.4 pounds | 2.7 pounds |
Samsung Galaxy Book 3 Pro vs. MacBook Air M2: pricing and configurations
At the time of writing, Samsung has yet to announce pricing for the Samsung Galaxy Book 3 Pro, However, considering that it's going to be taking on the likes of the Dell XPS series as well as the MacBook Air and potentially, the MacBook Pro, an educated guess would place the Book 3's price somewhere between $1,099 for the 14-inch or $1,299 for the 16-inch.
Both the 14-inch and 16-inch Book 3 Pro laptops offer either 13th Gen Core i5 or Core i7 processors with RAM ranging from 8GB to 32GB with storage ranging between 256GB and 1TB. For the GPU, you have an integrated Intel Iris Xe graphics.
The MacBook Air M2 starts at $1,199. The base model has a 8-core M2 chip with an 8-core GPU, 8GB of unified memory and a 256GB SSD. The $1,499 unit has an 8-core M2 chip with a 10-core GPU with 8GB of unified memory and 512GB SSD. You can configure the Air with up to 24GB of memory and a 2TB SSD, bringing the price to $2,499.
Until we know the Book 3 Pro's pricing, this round goes to the MacBook Air as it's the most affordable Mac.
Winner: TBD
Samsung Galaxy Book 3 Pro vs. MacBook Air M2: design
The Galaxy Book 3 Pro is available in 14 and 16-inch configurations. The recycled aluminum chassis are available in Graphite and Beige. No matter its size, the Book 3 Pro cuts a fine figure. The 14-inch Book 3 Pro weighs 2.4 pounds and measures 12.3 x 8.8 x 0.4 inches. The 16-inch weighs in at 3.4 pounds, 14 x 9.9 x 0.5 inches.
The MacBook Air also underwent a makeover, stripping the iconic wedge shape in favor of a look that brings it in line with the MacBook Pro's aesthetic. Available in Midnight, Starlight, Space Gray and Silver, the anodized aluminum laptop weighs 2.7 pounds and measures 12 x 8.5 x 0.4 inches.
Not only does the Samsung Galaxy Book 3 Pro come in two sizes, the 14-inch version is lighter than the MacBook Air too. The winner is obvious.
Winner: Samsung Galaxy Book 3 Pro
Samsung Galaxy Book 3 Pro vs. MacBook Air M2: ports
Samsung's got the upper hand when it comes to ports, sporting a pair Thunderbolt 4 ports, a full USB-A port, HDMI 1.4, a headset and power jack, On the MacBook Air, you'll only get two Thunderbolt 4 ports, a headset jack and a port for the MagSafe charger.
Winner: Samsung Galaxy Book 3 Pro
Samsung Galaxy Book 3 Pro vs. MacBook Air M2: display
Each laptop has a gorgeous display in their own right. The MacBook Air serves up sumptuous vistas on a 13.6-inch, 2560 x 1664p Liquid Retina display. During our testing, the MacBook Air reproduced 75.9% of the DCI-P3 color gamut. Apple claims that the current MacBook Air is 25% brighter than its predecessor. In our review, the laptop averaged an impressive 489 nits.
The M2 Air's panel also has Apple's proprietary TrueTone technology which automatically adjusts the luminescence and color temperature based on environmental lighting conditions.
Although we haven't gotten the Galaxy Book 3 Pro in for review yet, I can still give you a little peek into what you can expect. Both versions of the Book 3 Pro have a 3K (2880x1800), Dynamic AMOLED panel with a 120Hz refresh rate. According to Samsung, the Book 3 Pro can reproduce 120% of the DCI-P3 gamut and averages 400 nits of brightness.
If the Book 3 lives up to its claims, it will be more vivid than the MacBook, which wouldn't be a shock since Samsung shoots for oversaturation. However, Apple has Samsung beat on the brightness point, putting the systems in a dead heat.
Winner: Draw
Samsung Galaxy Book 3 Pro vs. MacBook Air M2: performance
The MacBook Air is powered by the 8-core M2 chip, the entry-level SoC in Apple's second-generation chipset. But don't underestimate the M2 just because it's the lowest rung on the ladder, it still packs plenty of punch.
Apple's silicon dominated nearly every test we threw at it starting with the Geekbench 5.4 where it notched 8,919. On the Handbrake test, it took 7 minutes and 52 seconds to transcode a 4K video to 1080p. And when we ran the BlackMagic read/write tests we saw results of 2,800.1 / 2,692.9 megabytes per second.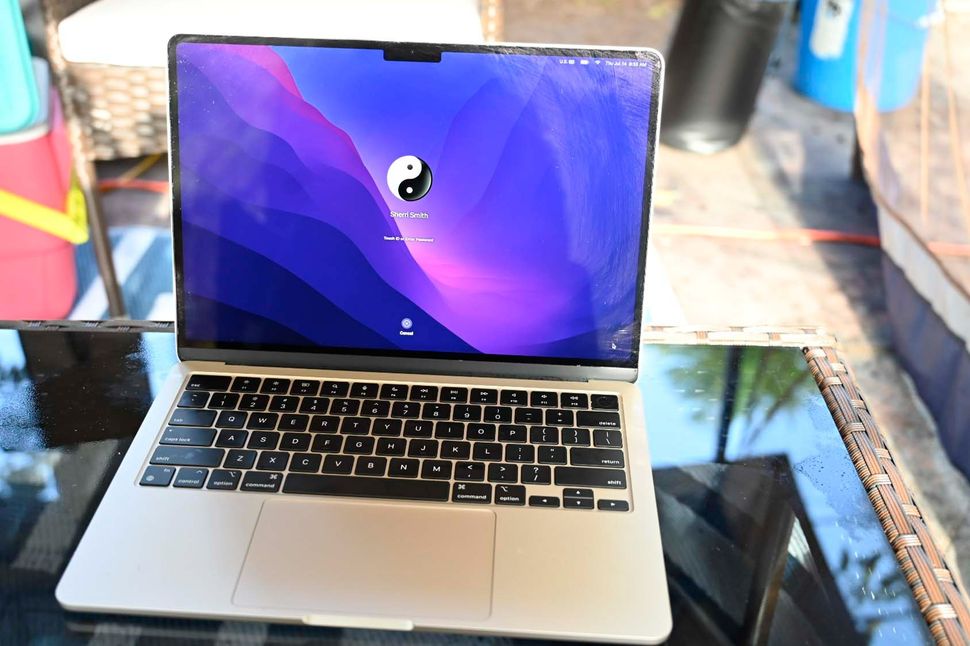 The Samsung Galaxy Book 3 Pro has Intel's new 13th Gen processors. And while I doubt the Core i5 processor can keep pace with the likes of the M2 chip, I reserve the right to be pleasantly surprised. However, if any chip has a chance of dethroning Apple, it might be the Core i7 processor, although I'm doubtful the laptop's SSD can keep pace with the efficiency and performance of MacBook Air.
Winner: TBD
Samsung Galaxy Book 3 Pro vs. MacBook Air M2: ecosystem
The MacBook Pro 14 runs on macOS Ventura, one of the most responsive operating systems we've encountered on Mac. It allows your MacBook, iPad, iPhone and Apple Watch to work seamlessly thanks to Continuity features and iCloud. For instance, with Handoff, you can start writing an email on your iPad or iPhone and pick up right where you left off. Airdropping between iDevices has become even easier. The Universal Clipboard allows you to copy and paste text or images from an iPhone or iPad right into a document on the MacBook.
Not to be outdone, Samsung is creating its own ecosystem consisting of the Galaxy Book 3 series and the Galaxy S23 series. Samsung is employing deeper levels of connectivity including second screen capabilities which is reminiscent of the company's SideSync app which would allow you to mirror your smartphone screen onto the laptop's display. and Multi Control, which lets you use the S23 line as a mouse or second keyboard with a Samsung PC or tablet. There's also the ability to copy and paste between devices. And thanks to the S Pen, video conferencing can be even more collaborative. In a Google Meet call, you can now co-edit docs instead of looking at a static shared screen.
Samsung also includes the new Link to Windows/Microsoft Phone Link, which puts a sole focus on productivity across devices. Web surfers will appreciate the Recent Websites feature which allows seamless browsing between the phone and PC. Finally, there's Instant Hotspot for easy connection to wireless hotspots.
Winner: Samsung Galaxy Book 3 Pro
Samsung Galaxy Book 3 Pro vs. MacBook Air M2: battery life
Historically, MacBooks have been some of the longest-lasting systems on the Laptop Mag Battery test. The Air M2 is no exception, lasting 14 hours and 6 minutes. Thanks to fast charging, you can get a 50% charge in 30 mins with the 67W power adapter.
Apple shipped a new 35W power adapter that features two USB-C ports which allocates power based on which devices are plugged in.
Samsung hasn't released its estimated battery life for the 14 or 16-inch. For now, all we know is that the 14-inch has a 63Wh and the 16-inch Book 3 Pro is outfitted with a 76Wh battery. What this means in regards to stamina, especially with the new 13th Gen Intel chips, we'll have to find out soon.
Winner: TBD
Outlook
During this preliminary face-off, the Samsung Galaxy Book 3 Pro has a slight lead due mostly to a lighter design and it's new connectivity that creates a seamless ecosystem not unlike what Apple has.
Speaking of Apple, don't count the MacBook Air out. The laptop earned an Editor's Choice award for a reason. It's got the right combination of mobility, power and endurance. We won't truly have a winner until we get the Galaxy Book 3 Pro in for testing, Until then, stay tuned for updates.
Stay in the know with Laptop Mag
Get our in-depth reviews, helpful tips, great deals, and the biggest news stories delivered to your inbox.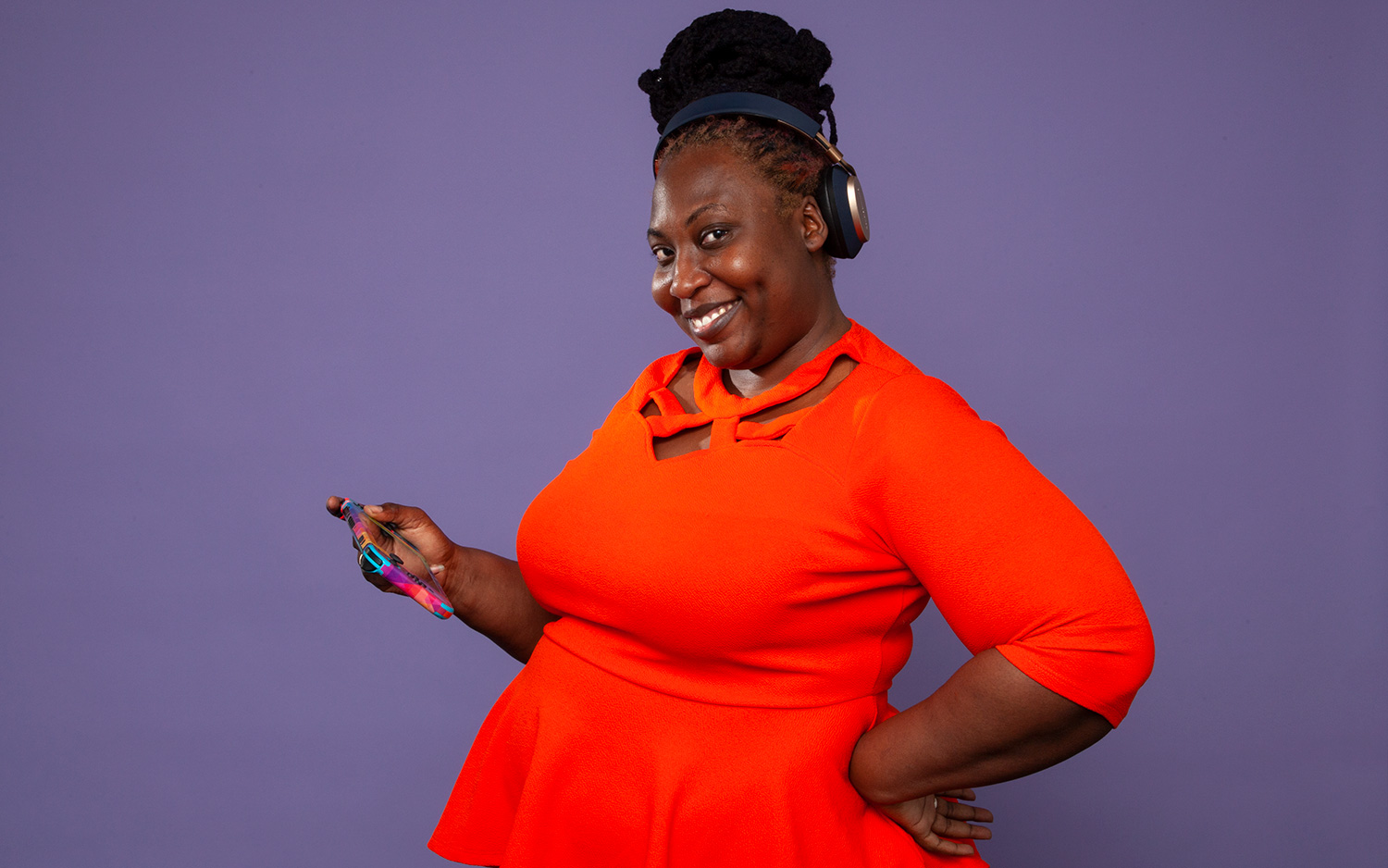 Sherri L. Smith has been cranking out product reviews for Laptopmag.com since 2011. In that time, she's reviewed more than her share of laptops, tablets, smartphones and everything in between. The resident gamer and audio junkie, Sherri was previously a managing editor for Black Web 2.0 and contributed to BET.Com and Popgadget.