The Xiaomi 13 Pro is a strong flagship with a dated aesthetic that gets in the way. If the company had just channeled the Xiaomi 13, this would be a very different review. But as it is, paired with some overheating when put under more stress, we need a redesign for the 14 Pro.
Pros
+

Snappy Snapdragon 8 Gen 2

+

Gorgeous OLED screen

+

Great camera system

+

Good battery life
Cons
-

Dated design

-

Curved display victim to accidental taps

-

No headphone jack

-

Some overheating concerns under strenuous use

-

Why can't this look like the Xiaomi 13!?
Why you can trust Laptop Mag Our expert reviewers spend hours testing and comparing products and services so you can choose the best for you. Find out more about how we test.
The Xiaomi 13 Pro has a bit of an identity crisis. For all the new innovations you'll find in there, it looks a little dated.
I mean I could go on and on about the 1-inch camera sensor, the Snapdragon 8 Gen 2 processor, and the big, beautiful LTPO OLED display. But this generic curved combo of glass and metal has been with us for years — especially so when you see how good the standard Xiaomi 13 is looking.
So, I guess the question is simple. Does this offer enough under the hood and in use to be worth both that step up in cost, and the step back in aesthetics over the standard 13?
Xiaomi 13 Pro price and configurations
We have just received U.K. pricing in time for writing this review! The Xiaomi 13 Pro comes in one configuration (12GB RAM + 256GB storage) for £1,099. This puts it in the upper echelon of flagship smartphones — matching the price of the iPhone 14 Pro.
However, it is cheaper than the £1,399 asking price of the Samsung Galaxy S23 Ultra. So while you're seeing some ultra premium specs in the 13 Pro, you're not necessarily paying ultra premium prices for them.
Xiaomi 13 Pro design
I will start this by saying there's nothing overtly wrong with the Xiaomi 13 Pro's design. The curvature of the glass and aluminum bumper makes it fit in the hand nicely. And outside of some frustrations like the lack of a headphone jack and the curved edges of the display, it's sleek, but also a little too familiar.
In a world where the design language has moved onto utilitarian aesthetics — bold, flattened bumpers and flat displays, I hate to say that the 13 Pro just looks a bit mundane. Holding this phone immediately took me back to my OnePlus 7T Pro, which was a stunner at the time, but Xiaomi really needed to bring this phone into 2023 with a refresh.
Breaking down the specifics, at 6.4 x 2.9 x 0.3 inches and a weight of 7.4 ounces, these are familiar dimensions to those who held a Xiaomi 12 Pro (6.4 x 2.94 x 0.32 inches, 7.4 ounces). And while the iPhone 14 Pro is smaller and lighter (5.81 x 2.81 x 0.31 inches, 7.3 ounces), the 13 Pro does cut a similar-yet-lighter profile to the Galaxy S23 Ultra (6.4 x 3.1 x 0.35 inches, 8.3 ounces).
So you can tell it feels premium in its construction, but looking at how drop dead gorgeous the Xiaomi 13 is, I feel like this is a missed opportunity to really sex up this chassis.
Xiaomi 13 Pro display
Turn it on and the 6.73-inch LTPO (low-temperature polycrystalline oxide) OLED display comes to life. This panel packs a 3200 x 1440-pixel resolution with a 120Hz refresh rate (and a 480Hz touch sampling rate), with the additional benefits of a (claimed) whopping 1,900-nit peak brightness, Dolby Vision, HDR 10+ support, TrueColor calibration and a DisplayMate A+ grade.
The end result is a mouthwateringly vivid, color-accurate screen that is a joy to watch and do things on. Watching the Doctor Strange in the Multiverse of Madness trailer really shows off the depth of the HDR effect and its contrast ratio, as spells glow off the screen with luminosity and every scene has an impressive depth to it.
And the numbers very much back this up, with an impressive 78.6% DCI-P3 color gamut coverage. Though it is worth saying while this falls short of the Galaxy S23 Ultra (78.8%) and the iPhone 14 Pro (84.8%), there is a vivid mode on the Xiaomi which boosts this number all the way up to 1113.3%.
Not only that, but it seems to boost the accuracy too, going from the original mode's 0.21 to a perfect 0 in vivid — better than the S23 Ultra (0.3) and the iPhone 14 Pro (0.25). While vivid may be an over-explosion of color in many situations, it's good to have this option to really boost the vividity beyond anything you've seen before.
In terms of brightness, Xiaomi seems to be pretty bang on with its claims, as this achieved a peak brightness of 1,127 nits, which beats the S23 ultra (1,020 nits) and the iPhone (990 nits).
Xiaomi 13 Pro audio
The lack of a headphone jack is disappointing, but not surprising. But what is actually surprising is the stereo speakers haven't been tuned by Harman Kardon this time around. So, the obvious question is will we see a drop in quality? The answer, fortunately, is no.
Much like the 12 Pro before it, this partnership makes for a strong sound output. Four Year Strong's "Get out of my head" once again sounds awesome, with subtle details in the quiet parts being highlighted nicely, while handling the onslaught of the thrashing loud chorus sections without distortion.
Xiaomi 13 Pro performance
The Xiaomi 13 Pro is packing some serious power with the Snapdragon 8 Gen 2 chipset and up to 12GB of RAM. When put to the test in Geekbench 5, the Xiaomi 12 hit a multi-core score of a mightily impressive 4,934. Of course, the A16 Bionic of the iPhone 14 Pro smokes it (5,469), but the 13 Procomes impressively close to the far more expensive Galaxy S23 Ultra (5,081).
As for graphics, Xiaomi's powerhouse held its own in 3DMark's WildLife Extreme test with an average frame rate of 17.73 frames per second at a full 4K rendering resolution — falling just behind the iPhone 13 (20.2 FPS), and the Galaxy S23 (22.78 FPS).
Of course, these numbers only tell half the story. In real-world use, I didn't come across a single moment of stuttering, no matter how many CPU-intensive processes I threw at it. Games like Fortnite and Call Of Duty: Mobile look and perform great here, while multitasking between said games, Adobe's Photoshop mobile, TikTok and more didn't slow things down at all.
One thing I came across while stress testing the graphics with Wild Life Extreme Unlimited is some troubling overheating. Unlike the Xiaomi 12, it didn't cause me to bail out mid-test, but you can tell that the thermal management is not quite there.
Xiaomi 13 Pro battery life & charging
Taking a jump up from the 4,600mAh cell of the Xiaomi 12 Pro, the 13 Pro rocks a 4,820mAh cell. While this is a step in the right direction, I was a little bit concerned at the slightly reduced capacity compared to the likes of the Galaxy S23 Ultra — given the power hungry specs this sports.
However, my fears were very much unfounded. In our battery rundown test with default adaptive refresh rate turned on, the 13 Pro lasts 12 hours and 25 minutes, which pips the S23 Ultra to the post (12:22), but falls behind the iPhone 14 Pro Max (14:42). I would compare it to the smaller iPhone 14 Pro (10:41), but this isn't really a fair fight.
In a typical day of usage (including a few hours of web browsing, listening to podcasts and Spotify all day, plenty of social media use, photography, gaming, and watching YouTube videos in the evening), I was left with roughly 25-30% of battery in the evening before I went to bed. I'm not sure what optimization magic Xiaomi has done, but it's really impressive.
Oh, and the 67W wired charging or 50W wireless turbo charging support means you can juice this back up to full in rapid time. On wired charging, I managed to get back to 100% in just 26 minutes and 49 seconds!
Xiaomi 13 Pro cameras
With the help of a 1-inch sensor on the 50.3MP main camera — paired with an f/1.9 aperture, a dual-pixel laser-based autofocus, and Leica lenses, Xiaomi's legendarily mixed bag of a camera has had a renaissance in the 13 Pro.
Photos from this shooter provide plenty of detail and either a balanced color science in the Leica Authentic mode or a punchy vividness in Leica Vibrant mode. You'll be hard pressed to produce any bad results from this bigger sensor, even in low light conditions.
Meanwhile, the ultrawide has had an upgrade too — bumping up to a 50MP 115-degree snapper with f/2.2 aperture. That jump in detail and improvement in the capability of taking light makes this a really fun lens to use, as details are crisp with no identifiable mushiness around the edges that we saw in last year's phone.
Image 1 of 10
Rounding out the triple threat on the back is a 50MP telephoto with 3.2x optical zoom and an f/2.0 aperture. You can also zoom up to 30x digitally, but the end results can look a little mushy with this additional cropping. However, if you keep it under 10x, you'll do fine with picture quality.
As for those feeling selfie snap happy, that 32MP front-facing shooter produces shots with plenty of detail and lovely color reproduction — even at night, so you can get those good club shots with ease.
On the videography side, the capability of capturing up to 8K video is nice to have (but seriously, who shoots in 8K on their phone?), along with a slew of creative features including macro video, audio zoom, object tracking, and optical image stabilization for a shake-free picture quality.
Comparing it to the competition is where things get interesting, though. You can either flip on vibrant and capture Samsung's hyperreal color science, or you can remain authentic with colder tones just like the iPhone 14 Pro. You get the best of both worlds, and the 13 Pro can more than hang with this competition.
Xiaomi 13 Pro MIUI
Xiaomi's MIUI on top of Android 13 feels a little cleaner this time when compared to last year's 12 Pro, but the company really does need to chill out with the pre-loaded apps. We still have the wallpaper carousel that is equal parts StumbleUpon and a lock screen, alongside 18 apps.
Of course, there are some neat user-friendly features too, such as the control center-esque swipe down, with a security scan and ability to clear the RAM cache. Plus, the home screen customization suite is impressively comprehensive.
And not only that, but Xiaomi is committing to three major Android updates and four years of security updates. That offers decent longevity, but is one year less than the Galaxy S23 Ultra and falls short of the roughly over six years of iOS support you'll find for the iPhone 14 Pro.
Bottom Line
For all intents and purposes, the Xiaomi 13 Pro is a great phone — packing a gorgeous screen, stellar camera system, beasty battery life, and lightning quick internals.
But this classic curved sandwich design of glass and metal is beginning to feel really dated now. Alongside the sleek, utilitarian stylings of the Xiaomi 13, the difference is night and day. And MIUI 14 continues the problematic trend of bloatware.
Plus, for all the love I have for that 1-inch sensor, the difference in photo quality between this and the standard 13 is not too noticeable. The Pro is great, but I know which of Xiaomi's new flagships I would buy.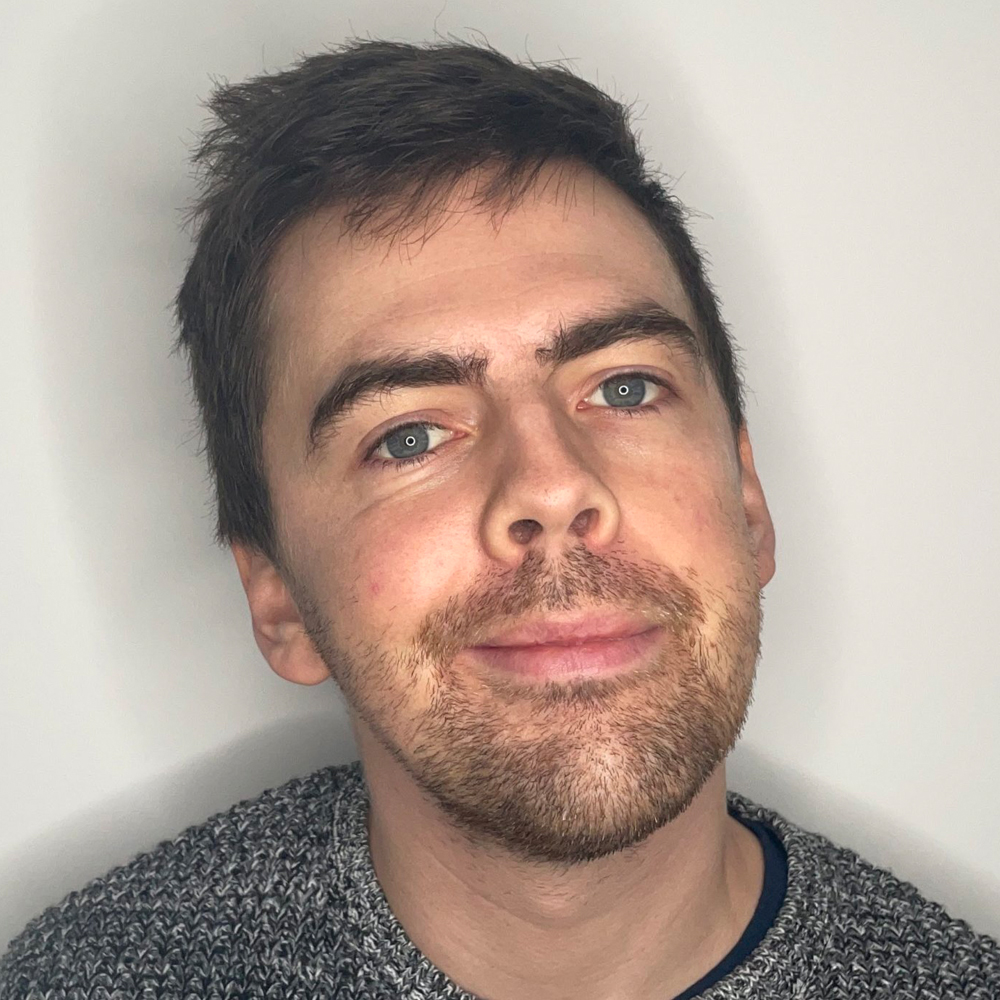 Jason brings a decade of tech and gaming journalism experience to his role as a writer at Laptop Mag. He takes a particular interest in writing articles and creating videos about laptops, headphones and games. He has previously written for Kotaku, Stuff and BBC Science Focus. In his spare time, you'll find Jason looking for good dogs to pet or thinking about eating pizza if he isn't already.