The Lenovo Slim Pro 9i is a powerhouse that delivers on most fronts, built with a stunning display, swift productivity metrics, and formidable gaming performance. But its inability to last a full work day is unforgivable.
Pros
+

Excellent productivity performance

+

Stunning 3K Mini-LED display

+

Phenomenal keyboard

+

Sturdy aluminum exterior

+

Solid gaming performance
Cons
-

Dreadful battery life

-

Speakers could be louder
Why you can trust Laptop Mag Our expert reviewers spend hours testing and comparing products and services so you can choose the best for you. Find out more about how we test.
Lenovo Slim Pro 9i specs:
Price: $1,599 (reviewed)
CPU: Intel Core i9-13905H
GPU: Nvidia GeForce RTX 4050 with 6GB vRAM
RAM: 32GB
Storage: 1TB Samsung PM9A1 SSD
Display: 16-inch, 3,200 x 2,000 Mini LED 165Hz
Battery: 6:12
Size: 14.3 x 9.6 x 0.7 inches
Weight: 4.9 pounds
I couldn't contain my excitement when pulling the Lenovo Slim Pro 9i out of its box. Lenovo has been knocking it out of the park this year, with the Lenovo Yoga 9i solidifying itself as my favorite laptop ever and the Lenovo Legion 5 Pro blowing my expectations for what a gaming laptop could do on a budget. I prepared myself for another home run from the company.
In most ways, that remained true. Lenovo has poured its best into this beast, constructing a productivity laptop with staggering performance in both its processor and graphics card, alongside a display that turned my eyes into a puddle of adoration. Alongside an excellent keyboard design, solid aluminum exterior, and surprisingly good webcam, there's a lot to love here.
But productivity laptops are often designed to be taken on the go, and although this does have gaming capabilities, long-lasting battery life is a necessity for the mainstream. And that's where the Slim Pro 9i fails, incapable of getting anywhere near the expected eight hours you'd need for a full workday. This flaw has me hesitant, but I still love the Lenovo Slim Pro 9i and would say it's one of the best 16-inch laptops out there, so keep reading to see if it's right for you.
Lenovo Slim Pro 9i price and configuration
Our model of the Lenovo Slim Pro 9i was built with an Intel Core i9-13905H processor, Nvidia GeForce RTX 4050 Laptop GPU, 32GB of RAM and 1TB of Samsung PM9A1 SSD storage. It also features a lovely 16-inch, 3,200 x 2,000-pixel Mini LED touch display at 165Hz refresh rate.
It's currently not available at Lenovo, but it was available at Costco for $1,599. A similar model that is the same in every aspect except it bumps the graphics power to a RTX 4060 is $1,799 on Lenovo's website.
Lenovo Slim Pro 9i design
Lenovo has remained consistent in its modern laptop series, presenting minimalistic silver or gray exteriors without much that stands apart outside of a reflective company logo in one of the corners—in this case, the Slim Pro 9i is dark gray with the signature "Lenovo" at the bottom right. Unlike the Yoga series, there is no additional text that marks it belonging to a larger set of laptops, but there is a reflective camera bar at the top of the lid with small text that reads "SMP f/2.0 Quad Mic Array."
Lifting the lid reveals a similarly minimalist deck with the keys themselves sharing the same dark gray tint as the rest of the laptop. The Lenovo logo makes its return on the bottom right, and two near-invisible speaker openings sit to the left and right of the keyboard.
I wish the company had something to latch onto here as far as design goes, as the laptop isn't graced by the iconic and shiny Yoga font seen in that series. But at least the aluminum lid and chassis are strong and didn't yield under pressure, alongside the hinge that could be bent at any point and would remain stiff, but not too difficult to move.
The Slim Pro 9i measures 14.3 x 9.6 x 0.7 inches and starts at 4.9 pounds. Competitors like the Acer Swift X 14 (12.7 x 9.0 x 0.7 inches, 3.4 pounds) and Dell XPS 15 9530 (13.6 x 9.1 x 0.7 inches, 4.2 pounds) are smaller and lighter, but the LG Gram 17 (14.9 x 10.1 x 0.7 inches, 3 pounds) is larger yet lighter.
Lenovo Slim Pro 9i ports
A bit lacking in its overall number of ports, the Slim Pro 9i comes out of the woodworks with a decent selection that could be better. On the left side, it features a USB Type-A 3.2 Gen 1, HDMI 2.0, Thunderbolt 4 and audio jack. On the right side, there's a webcam privacy shutter switch, SD card reader, another USB-A 3.2 Gen 1 port, and worst of all, the power button.
Yes, Lenovo continues its trend of including the power button on the side of the laptop, which we've previously complained about, and it especially makes no sense since this isn't a 2-in-1 laptop. Otherwise, I wish the company would have at least included an additional Thunderbolt 4, as a single USB-C port is underwhelming.
Lenovo Slim Pro 9i display
Built with a stunning 16-inch, 3,200 x 2,000-pixel Mini LED touch display at 165Hz refresh rate, no one will walk away disappointed from the Slim Pro 9i's lustrous glossy screen. During every one of my tests, whether it was involving a game or movie, the laptop effortlessly transported my consciousness into another world.
I watched the "Spider-Man: Across the Spider-Verse" trailer and was enchanted by the color depth as Miles Morales overlooks an expansive New York City skyline while nightfall makes its steady approach. And when the vivid set of flashbacks showcase a younger, more naïve Spider-Man teaming up with others of his kind, the deep orange autumnal forests contrasting with another scene showcasing our protagonist leaping from a skyscraper within the neon-lit city had my eyes glued to the screen.
I launched Elden Ring and was wowed. It took only a few moments before I murmured an exasperated profanity under my breath in amazement. The Slim Pro 9i's rendition of this beautiful world made it pop more than I'd ever seen before—after all, laptops with gaming capabilities rarely feature a display this phenomenal. Witnessing the golden shimmering leaves atop enormous trees appeared like a collection of crystals seeking to welcome me into their embrace. Simple things such as the slightly burnt hue of fall's grass appeared deeper and more varied than I'd ever been used to, and as I witnessed great castles and stone structures, their worn gray hue contrasted elegantly against the color of nature.
Demolishing our color tests without a sweat, the Slim Pro soared with its reproduction of 111.2% of the DCI-P3 color gamut, which destroyed the 94.7% mainstream laptop average. But its competitors did even better, with the Swift X (138%), Gram 17 (115%), and XPS 15 (137.9%) pulling ahead.
Swipe to scroll horizontally
Lenovo Slim Pro 9i vs Competition: Display

| Laptop | DCI-P3 color gamut | Display brightness average |
| --- | --- | --- |
| Lenovo Slim Pro 9i | 111.2% | 637 nits |
| Acer Swift X 14 | 138% | 359 nits |
| Dell XPS 15 9530 | 137.9% | 371 nits |
| LG Gram 17 | 115% | 438 nits |
It did even better in our brightness tests, hitting a peak brightness as high as 637 nits, turning the 359 nit average into mincemeat. While the Slim Pro 9i wasn't the best in its color, it absolutely demolishes The Swift X (359 nits), Gram 17 (438 nits) and XPS 15 (371 nits) in brightness. I found myself squinting even in my harshly lit basement when staring at the Slim Pro 9i's display at maximum brightness from sheer luminosity, so it'll perform excellently on a sunny day if you're outdoors.
Lenovo Slim Pro 9i keyboard and trackpad
Lenovo recently crafted what I boldly stated was my keyboard soulmate with the Lenovo Legion 5 Pro. As you can imagine, I was pretty excited when seeing that the Slim Pro 9i is similar on most fronts. It does fail to fulfill my love of regular-sized arrow keys, as the up and down are cut in half, which gets annoying when navigating pages. Otherwise, this laptop keyboard is as good as it gets.
I took the 10fastfingers typing test and my initial assumption proved true. I achieved 116 words per minute with a 99.7% accuracy on my first try. This number is usually around 96% to 97% accuracy and a bit lower at 110 words per minute on most laptops I test, which goes to show how comfortable it feels to type on this keyboard.
Its 1.5-millimeter keyboard travel offers a perfect distance, and the slightly smaller size of the keys appeals to me. I'm also glad that the left and right shift-keys are full size, alongside the enter and backspace key, as that can often mess me up when typing quickly. I don't make it a secret that I'm a huge sucker for full number pads as well, especially on gaming laptops when I want to get lost in my macros for a World of Warcraft raid.
I came away happy from this laptop's enormous 6.1 x 3.9-inch touchpad. Touch gestures are easy to perform, as moving vertically and horizontally with three fingers to swap tabs is at a decent level of sensitivity and let me jump between them with ease. Clicking and dragging didn't require that much pressure, and moving from point to point had a solid amount of friction without feeling too sluggish.
Lenovo Slim Pro 9i audio
Built with two nearly invisible top-firing speakers placed at each side of the keyboard, the Slim Pro 9i offers solid audio quality that can pack a punch when it needs to. Its biggest flaw is that it sounds near-imperceptible during moments when a game, movie or song is a little low, and even when audio gets grandiose, still I wish it could get a little louder. This was especially true while gaming, as the sound of the fans almost overpowers the speakers themselves.
When watching the "Spider-Man: Across the Spider-Verse" trailer, the Slim Pro 9i did an okay job representing its highs and lows. With an unpleasantly quiet opening that slightly improved as the nostalgic ensemble accompanied flashbacks to the first movie, sound effects like the slinging of webs were lost to the powerful music. Alongside this, the dialogue didn't mesh too well with the orchestra, making it come across as a bit quiet.
I played Elden Ring and was still disappointed in the laptop speakers maximum audio capacity, as it remained at the same noise level of the intensely blowing fans themselves. The game's orchestral overworld music is stunning to get lost in, but it was quickly overshadowed by the intense whirring of heat emitting from its vents due to this demanding game. Otherwise, it sounded good, with the clopping of hooves against dirt and slashing of swords against foe packing decent thuds.
I listened to "Stairs to the Attic" by The Antlers and was disappointed by the quietness of the opening ringing bell against the acoustic strings. Even within my small office, it was barely audible. But as the vocals began in contrast to a stronger strumming guitar, it reached a decent volume with a steady crispness, and when the final explosive act began, I was far happier with the overall loudness.
Lenovo Slim Pro 9i performance
Packed with an Intel Core i9-13905H processor, 32GB of RAM and 1TB of Samsung PM9A1 SSD storage, the Slim Pro 9i is a powerhouse. It effortlessly demolished its competition on nearly every performance test, and has shown that its lesser battery life and heavier build are likely a result of its beastliness.
On the Geekbench 5.5 overall performance test, the Slim Pro went above and beyond with the inspiring power behind its 13th Gen 9i processor, managing a multi-core score of 14,700. Not only does this bulldoze the 8,450 category average, but competitors like the Swift X (Intel Core i7-13700H, 12,168), Gram 17 (Intel Core i7-1360P, 9,945), and XPS 15 (Intel Core i7-13700H, 12,171) didn't stand a chance.
Swipe to scroll horizontally
Lenovo Slim Pro 9i vs Competition: Performance

| Laptop | Geekbench 5.5 | Handbrake time | SSD Write speed |
| --- | --- | --- | --- |
| Lenovo Slim Pro 9i | 14,700 | 3:59 | 1,712MBps |
| Acer Swift X 14 | 12,168 | 7:46 | 1,963MBps |
| Dell XPS 15 9530 | 12,171 | 5:01 | 2,061MBps |
| LG Gram 17 | 9,945 | 9:09 | 1,393MBps |
This powerhouse continued to perform excellently while converting a 4K video into 1080p using the HandBrake app in 3 minutes and 59 seconds, which is better than the 7 minute and 47 second category average. It also managed to be nearly two times faster than the Swift X (7:46), while the Gram 17 (9:09) was especially left in the dust. The XPS 15 (5:01) got the closest of its competitors.
Last but not least, the Slim Pro's Samsung PM9A1 SSD duplicated 25GB of multimedia files in 15.7 seconds at a transfer rate of 1,712 megabytes per second, scrubbing the 872MBps category average out of the picture. While the Swift X (1TB SSD, 1,963MBps) and XPS 15 (1TB SSD, 2,061MBps) were a few hundred megabytes faster, the Lenovo outperformed the Gram 17 (1TB SSD, 1,393MBps) without issue.
Lenovo Slim Pro 9i graphics
Boasting a seemingly underpowered RTX 4050 Laptop GPU with 6GB of vRAM, the Slim Pro 9i impressed me with how it handled games and defeated similar laptops in performance. It's not great for those seeking a dedicated gaming laptop, as its GPU is considered one for those on a tight budget, but it is a good addition to anyone who wants to do some light video editing or gaming alongside everything else packed inside this beast.
But why go easy on this thing, right? I wanted to put it against the Elden Ring test, so I launched the game, set the graphics to maximum at 3K resolution with no ray tracing, and loaded into the world with uncertainty. To my surprise, I managed a pretty steady 40 to 45 frames per second while galloping throughout Limgrave. But I decided to take a trek into a forest that I learned was infamous for destroying frame rates while testing the game on other hardware, and it dipped to around 35 fps, which is still above our 30-fps playability threshold.
I boldly took this a step further and bumped those settings up to maximum ray tracing to see if the game could even run with this GPU. Unsurprisingly, it dipped to a pretty consistent 30 fps, and when entering that one demanding forest, it would spike as low as 25 fps. Regardless, I was pretty impressed that this RTX 4050 laptop could do so well with Elden Ring.
On our Sid Meier's Civilization VI: Gathering Storm test, we reached 124 frames per second at 1080p, whereas the category average is trapped at 40 fps. Bumping the resolution up to the native 3,200 x 2,000 dropped that number down to 95 fps, though. We tested it against laptops that are productivity focused but boast a discrete GPU, and we used the same model number between both the 40 series and 30 series.
None were a match for the Slim Pro 9i, even the Swift X (RTX 4050, 92 fps) with the same GPU. And of course, older generations like the Gram 17 (RTX 3050, 50 fps). We also pit it against the XPS 15 (RTX 4070, 115 fps), yet somehow, even with a significantly worse GPU, it performed better.
During the 3DMark Fire Strike Synthetic benchmark, we were impressed by the Slim Pro 9i's score of 20,193, which is nearly three times better than the 7,097 category average. The Gram 17 (7,155) performed significantly worse, which isn't surprising, but the Swift X's (13,642) performance caught us off guard considering both have the same RTX 4050 GPU. To take this shock further, the XPS 15's RTX 4070 GPU couldn't compete and only managed as high as 17,340 on this benchmark.
Lenovo Slim Pro 9i battery
Battery life is the Slim Pro 9i's Achilles heel. Delivering excellence in all avenues except its longevity, I'm pretty hesitant about this laptop for those who need it on the go. It lasted 6 hours and 12 minutes on the Laptop Mag battery test, which involves continuous web browsing over Wi-Fi at 150 nits. This is significantly worse than the 9 hour and 21 minute category average.
Swipe to scroll horizontally
Lenovo Slim Pro 9i vs Competition: Battery life

| Laptop | Battery life test result (hours and minutes) |
| --- | --- |
| Lenovo Slim Pro 9i | 6:12 |
| Acer Swift X 14 | 7:26 |
| Dell XPS 15 9530 | 8:58 |
| LG Gram 17 | 12:02 |
Its poor battery life can be attributed to the presence of its RTX 4050 graphics card, as they're notorious for being battery-killers. However, The Swift X (7:26) features the exact same GPU yet lasted over an hour longer. The Gram (12:02) which is built with the RTX 3050, also survived way longer. Yet the XPS 15 (8:58) comes out the most impressive here, managing nearly three more hours of battery life even with its RTX 4070.
Lenovo Slim Pro 9i heat
The Slim Pro 9i stayed pretty cool while it wasn't gaming, reaching a peak at its underside of 90 degrees Fahrenheit, which is a decent bit below our 95-degree comfort threshold. Otherwise, its G/H keys hit 83 degrees, which means you won't have to worry about burning your hands while typing up a storm. And in a similar vein, the touchpad's 75 degrees will keep your fingers cool while clicking and swiping.
Lenovo Slim Pro 9i webcam
Decent webcams on a laptop are quite the rarity, but the Slim Pro 9i effortlessly breaks the mold. Featuring a 5-megapixel lens that snaps high-quality photos at 2560 x 1440 resolution, I was impressed with this camera beyond just its crispness.
Taking a photo within my harshly lit office did not result in a washed-out image, and even when I shut the lights off and let my warmly glowing lamp provide lumination, it adjusted to the perfect level to ensure my white ceiling was still visible. I also appreciate that the webcam privacy shutter button on the right side of the laptop quickly turned the camera off without issue, and flipping it back on quickly made it available again.
Lenovo Slim Pro 9i software and warranty
Coming pre-installed with Windows 11 and a slew of Lenovo-based software, the Slim Pro 9i has a few useful tools. Lenovo Hotkeys showcases available combinations like Function and R, which swaps the refresh rate between 60Hz and 165Hz. Function and Q quickly adjusts performance between modes for battery saving, high performance and cool performance. The built-in Smart Key can also launch custom-bound applications, with the defaults being Lenovo Vantage and Lenovo Smart Appearance.
Lenovo Vantage is the company's jam packed software feature that can modify device settings, view battery information, and update the system. Settings for power, audio, display, camera, input, accessories and security are also available, alongside information on warranty status and far more. Lenovo Smart Appearance is an app that can enhance video quality by smoothing the face, changing the background, and offering filters.
Lenovo Now essentially just puts all of the company's apps in one place, so it isn't worth opening unless you want to register your hardware. It also is pretty obnoxious with tons of advertisement pop ups showcasing Lenovo's support plans, including Premium Care Plus Support, Accidental Damage Protection and Lenovo Smart Lock. It then shows apps you might want before offering three free months of Amazon Music and also suggesting McAfee.
The Slim Pro 9i comes with a 1-year warranty offering Lenovo's "better" Premium Care Onsite Support. See how Lenovo did in our Tech Support Showdown special report.
Bottom line
It's disappointing when an otherwise great laptop makes one misstep that pulls it away from greatness. Don't get me wrong, the Lenovo Slim Pro 9i is wonderful, boasting excellent productivity scores thanks to its 13th Gen i9 power, stunning brightness and vibrancy in its 3K Mini LED display, and surprisingly good gaming performance considering its RTX 4050 GPU.
But it's hard to feel enthusiastic when this incredible piece of hardware is hindered by as little as six hours of battery life. While that's not terrible coming from a gaming laptop, the Lenovo Slim Pro 9i isn't one. Yes, it can handle gaming decently, but its focus on productivity makes it a mainstream laptop first and foremost, so I can't imagine many will walk away happy with its weak battery. And even if you wanted to use it primarily as a gaming laptop, we would recommend something more powerful like the Lenovo Legion 5 Pro.
As it stands, the Slim Pro 9i was so close to being a near-perfect mainstream laptop that could also handle gaming, but long battery life is a necessity in the former category. Without it, users won't even last a full workday on the go, while another RTX 4050 laptop like the Acer Swift X at least gets close to 8 hours, while Dell XPS 15 exceeds that threshold with an RTX 4070. If you imagine longevity won't be an issue for you, the Slim Pro 9i is fantastic, but if you need it for more than six hours at a time between charges, you'll walk away disappointed.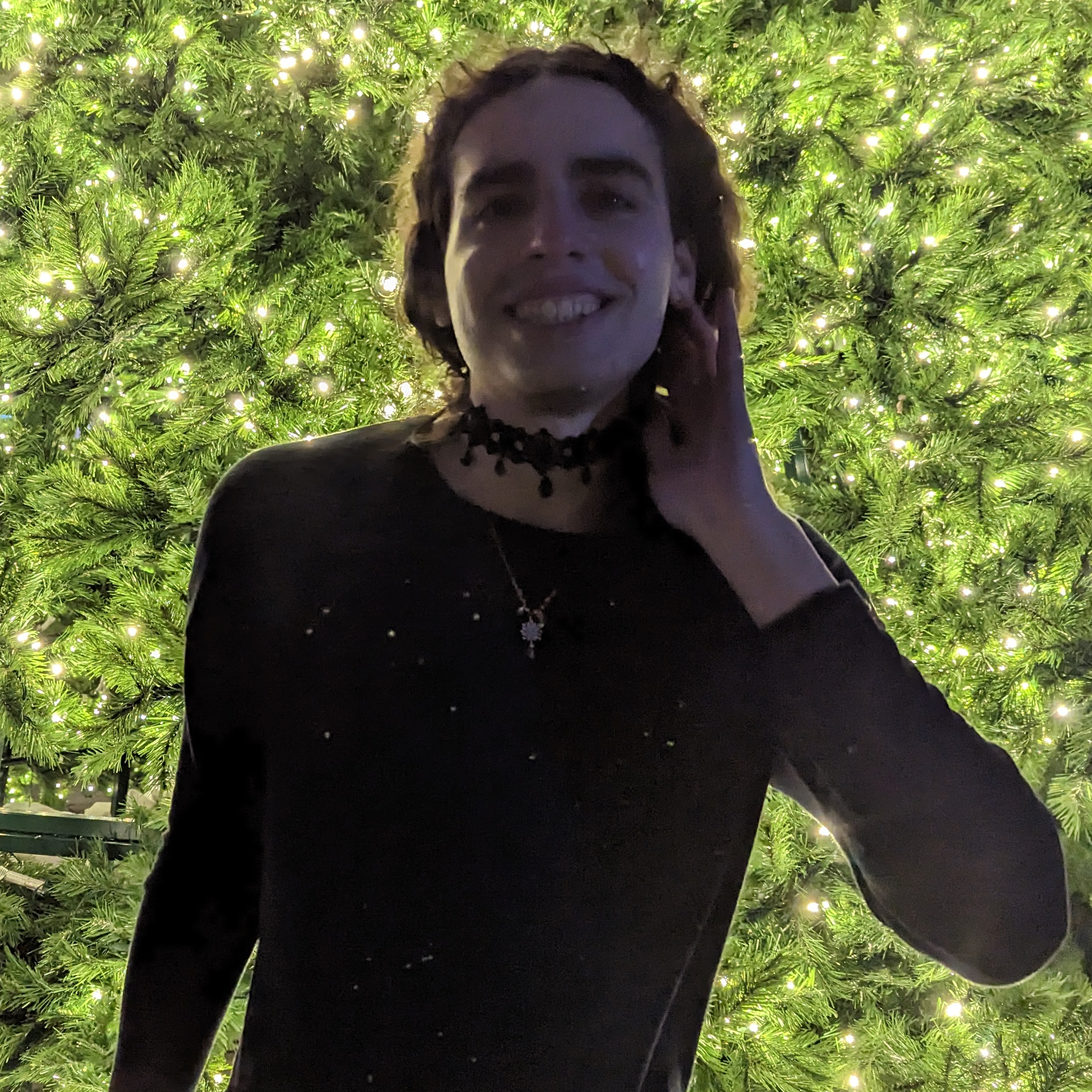 Self-described art critic and unabashedly pretentious, Momo finds joy in impassioned ramblings about her closeness to video games. She has a bachelor's degree in Journalism & Media Studies from Brooklyn College and five years of experience in entertainment journalism. Momo is a stalwart defender of the importance found in subjectivity and spends most days overwhelmed with excitement for the past, present and future of gaming. When she isn't writing or playing Dark Souls, she can be found eating chicken fettuccine alfredo and watching anime.