I review laptops and I found my keyboard soulmate — and it's this gaming laptop
The most shocking part? It's on a gaming laptop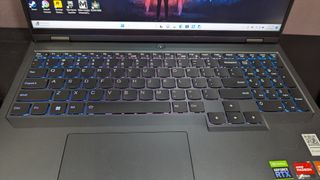 (Image credit: Laptop Mag/Momo Tabari)
Keyboards are a vital component of our daily computing. Other methods of getting work done without one certainly exist, but a majority of us love our weird, clackity boards packed with inputs. These deeply personal devices can have unique designs to suit specific tastes, and as we use them more and more, we begin to understand what we want to see in them.
Some prefer compact keyboards that provide bare necessities; others like tons of keys to assign useful macros. There's also a niche that enjoys noisy mechanical keyboards with each key having deeper travel. I've been testing all sorts of laptops for years, particularly those designed for gaming. And since I started, I've accumulated specific biases for the most important qualities of a laptop keyboard.
Most laptop keyboards do a decent job at meeting a majority of those criteria, but I always find one or two flaws. That changed last week when I tested the Lenovo Legion 5 Pro, one of the best gaming laptops I've ever tested that features the perfect keyboard. It accomplished everything it needed to and I walked away with zero complaints. Best of all, you can get it now for $1,449 on Lenovo's website. Read on to find out what makes this Lenovo gaming rig so darn good.
The Lenovo Legion 5 Pro's perfect keyboard
My expectations for a gaming keyboard are a bit different from a productivity keyboard. You'll often see mainstream laptops with larger keyboards, while gaming laptops have smaller ones with a lot more keys for diverse inputs. We're going to focus on one of the most important features for a gaming laptop and how the Legion 5 Pro knocks every single one of them out of the park.
Keyboards you'd purchase separately for desktop use, like my large mechanical keyboard, often feature a set of four standard-sized arrow keys with their own little nook. When they're needed, especially while editing documents or playing a game that might require those keys, it's important that they're easy to click. The Legion 5 Pro accomplishes this on a laptop by lowering the arrow keys a bit below the rest of the keyboard, giving it its own identifiable comfort zone. Alongside this, they're regularly sized.
As much as I love the Lenovo Yoga 9i to death (it's easily my favorite non-gaming laptop ever), its keyboard is flawed. While writing and trying to move spaces in a document, I would accidentally click other keys because the up and down arrow keys are half-sized. The Razer Blade 14 also has this issue.
I've also tested laptops that shrink certain keys like Shift, Enter or Delete — and it's always a mistake. The Origin EON16-S makes this exact sacrifice, reducing the right Shift to half its size in order to fit arrow keys. The Legion 5 Pro doesn't need to risk anything for the sake of its arrow keys; they're placed in their own little nook. This means that my beloved right Shift, Enter and Backspace are as large as I like.
Full number pads are a necessity for gaming laptops for me because I play World of Warcraft and having additional inputs was vital. When you consider how macros can enhance your experience, alongside the number of actions and menus present in the game, it's a seriously useful addition. Some games can also be unnecessarily complicated, and rather than struggling to figure out which key to rebind, you can just assign it to one of the number pad keys.
The Legion 5 Pro feels great beyond all of this. I didn't need to look up its 1.5mm of key travel to know that jumping key to key provided a surprising depth that could rival a mechanical keyboard. I took the 10FastFingers.com typing test, and on my first attempt, hit 118 words per minute at 99.5% accuracy. I have never felt so immediately comfortable using a keyboard.
Bottom line
The Lenovo Legion 5 Pro has my favorite laptop keyboard ever. With large Shift keys, 1.5mm of key travel, a full number pad, and sufficient space for its arrow keys, it destroys each and every critique I often have with laptop keyboards. It even finds space for Print Screen, Insert and Delete beyond just attaching them to the function keys.
I fell hard for the Legion 5 Pro as soon as I used it, and I couldn't believe its near-perfect performance while testing it. If you share a similar love for the aforementioned features in a gaming keyboard, we highly recommend this mind blowing gaming laptop from Lenovo.
Category
Back to Ultrabook Laptops
Brand
Processor
RAM
Storage Size
Screen Size
Colour
Condition
Price
Stay in the know with Laptop Mag
Get our in-depth reviews, helpful tips, great deals, and the biggest news stories delivered to your inbox.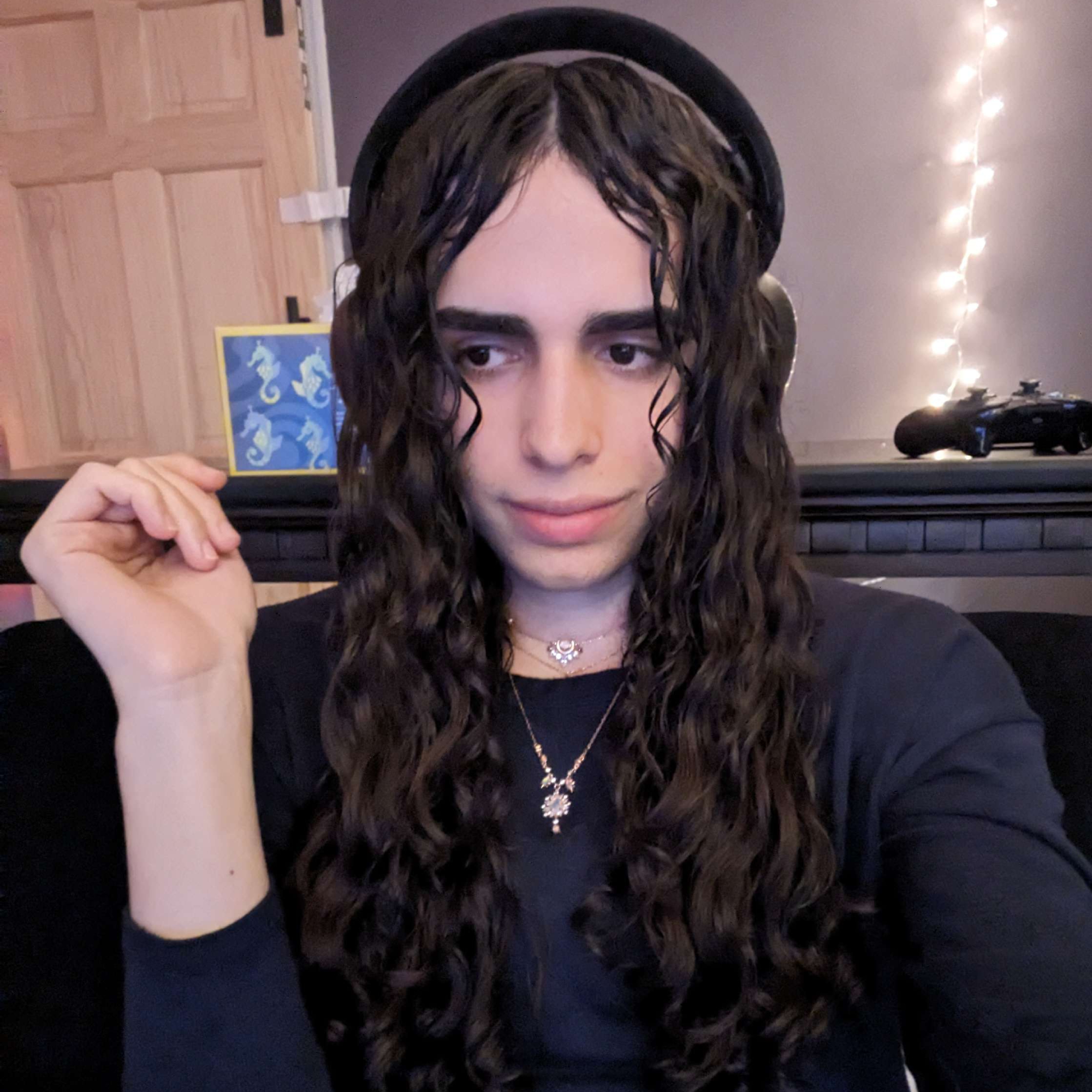 Self-described art critic and unabashedly pretentious, Momo finds joy in impassioned ramblings about her closeness to video games. She has a bachelor's degree in Journalism & Media Studies from Brooklyn College and five years of experience in entertainment journalism. Momo is a stalwart defender of the importance found in subjectivity and spends most days overwhelmed with excitement for the past, present and future of gaming. When she isn't writing or playing Dark Souls, she can be found eating chicken fettuccine alfredo and watching anime.