The HyperX Pulsefire Haste 2 is a lightweight wireless gaming mouse both in design and features. For $90, it could do more.
Pros
+

Lightweight

+

Decent comfort

+

Solid performance
Cons
-

Sensor is finicky with leatherette

-

Mediocre software
Why you can trust Laptop Mag Our expert reviewers spend hours testing and comparing products and services so you can choose the best for you. Find out more about how we test.
The HyperX Pulsefire Haste 2 is HyperX's hottest new ambidextrous wireless gaming mouse, but is it really all that hot? Well — eh.
I like the Haste 2 — it's lightweight, decently comfortable, and performs well. I think it's great for a wireless gaming mouse that costs $60, but unfortunately it's $90, and while that's not an outrageous price for a gaming mouse, I am disappointed by the lack of features. In lieu of features, HyperX includes a pack of sticker grips with this mouse — a mouse that costs almost $100. Now it looks like I slapped my own arts and crafts on it.
I wouldn't call the HyperX Pulsefire Haste 2 the best gaming mouse around, but I would consider it if you're a fiend about weight and ambidextrous mice.
HyperX Pulsefire Haste 2 design
The HyperX Pulsefire Haste 2 boasts a similar design to most ambidextrous gaming mice, which is to say that there's not a lot different going on here. At 4.9 x 2.6 x 1.5 inches, it's a bit thicker than something like the Razer Basilisk V3, but it's stunningly light at 61 grams (compared with the Basilisk V3 at 107g).
I reviewed the white version of the Haste 2, so the palm rest features a gray HyperX logo that supports a one-piece design, only separating itself from the sides with thin glossy lines. Climbing above the palm rest, you'll find two carved out clickers with an RGB-lit scroll wheel and a DPI button. The RGB lights look so cool against the white scroll wheel.
The left and right side of the mouse feature faint curves downward but maintain a symmetry necessary for an ambidextrous mouse. However, only the left side features two discrete buttons, so if you're a lefty, your ring and pinkie fingers need to act as your thumb.
The HyperX Pulsefire Haste 2 is a wireless mouse that includes the option to go wired. On the front side, you'll find the USB Type-C port for charging or wired connectivity. On the underside of the mouse, you'll find white teflon feet, a connectivity button for Bluetooth and 2.4GHz, and a slot to stow away the USB Type-A 2.4GHz dongle.
Included with the Haste 2 are residue-free HyperX grips, which not only make the clickers and finger rests black but also provide a secure texture (more on that below). Design-wise, this is kind of silly. These grips should have been built into the mouse, because right now it looks like something I got from the dollar store.
HyperX Pulsefire Haste 2 comfort
Ambidextrous mice are categorically worse than any other kind of mouse. By trying to be for everyone, the HyperX Pulsefire Haste 2 ends up being for no one. If you want optimal comfort in a gaming mouse, get one that's designed for you. That's not to say that the Haste 2 is uncomfortable — it's just not the best.
The Haste 2 is a little flat and low to the ground, but it's a decent size for my hand and the grips provided by HyperX offer just the tiniest extra lift as well as comfort. Unfortunately, there's not a lot of room — my outer fingers were almost always touching my desk. It would be nice if the sides curved outward instead of inward in order to prevent that.
Tapping away at the clickers presents a sharp and meaty sound, which feels especially good when firing bullets at the enemy. The two clickers on the left side offer a softer but bassier sound, and while they're not stiff to click, the travel is shallow enough to be off-putting.
You're not getting a top-of-the-line mechanical scroll wheel with the Haste 2, but it works as advertised. My only issue is that it's a little small and too deep into the chassis. The height makes it easier to get to in a pinch, but it's not as satisfying.
HyperX Pulsefire Haste 2 performance
The HyperX Pulsefire Haste 2 and my Secretlab Magnus Metal Desk did not get along very well — I found out very quickly that the Haste 2 was not built to play on leatherette pads. Something about the sensor freaks out and gets jumpy when playing on the desk. My daily driver is the Razer Basilisk V3 and it has no issues with the desk. However, breaking out a different mouse pad solved the issue.
In Star Wars Jedi: Survivor, I immediately reassigned the dodge button to one of the mouse buttons on the left side, and since it provides a cushy click, I was able to slide my way across the battlefield. Using the left and right clickers to attack and block was smooth and satisfying, each lightsaber slash was met with a hardy click and a good ol' Stormtrooper scream.
I ran around some discount zombies in Resident Evil 4 Remake and snap-turned with the Haste 2 mouse to blow some dude's brains out with my magnum. It was accurate when it needed to be, and it definitely needed to be because I was out of ammo on everything else. Using the side button to parry was so much easier for me to not get stabbed to death by an ax — it worked. Although, in high-stress moments it did feel like I had to dig for the button with my thumb in order to click it.
I played Uncharted: Legacy of Thieves Collection and jumped right into the chaos, outrunning and ramming into a slew of baddies with my boat. After taking a spill, I jumped back in the boat and the Haste 2 complimented my next move by accurately firing with my pistol. Even when sneaking around the orphanage, the mouse panned the camera precisely where I wanted it to.
HyperX Pulsefire Haste 2 features
The HyperX Pulsefire Haste 2 comes with fancy new tech like most mice do, but unfortunately, we're stuck with really crappy software to manage it.
With HyperX's proprietary switches, the Haste 2 is rated for 100 million clicks per button. The only RGB lights you get are on the mousewheel and you get only one onboard profile. There are five programmable buttons, including the right-click, two-side buttons, mousewheel, and DPI button. The sensor is capable of 26,000 DPI, features a speed of 650 IPS (inches per second), and 50G acceleration. The polling rate is also up to 1000Hz — this tracks how often the mouse registers movement.
Since this is a wireless mouse, we have to worry about battery life — well, maybe not entirely. The Haste 2 gets up to 100 hours of battery life, and since you can easily plug-and-play, you will rarely be inconvenienced. And if you happen to lose the USB dongle for 2.4GHz connection, the mouse also features a Bluetooth mode.
The HyperX NGENUITY software is disappointing — it straight up froze my PC. Apart from my personal quibble, the software is light on features, and doesn't let you do much with the mouse apart from change the lights and assign buttons. I like that you can choose the polling rate and the lift-off distance, but I was hoping for a bit more, such as a calibration setting — which could potentially fix the mouse's leatherette issue.
Bottom line
Will I ever pick up the HyperX Pulsefire Haste 2 again? Probably not. Should you? Maybe. If you are a fan of lightweight mice and ambidextrous designs, then this is a great mouse for you. However, if you don't fall into those categories, do yourself a favor and look elsewhere.
If you're willing to be wired down, you can pick up the Razer Basilisk V3 for $57 at the time of writing, which is significantly cheaper than the Haste 2 and comes with far more bells and whistles.
Otherwise, if you're looking for a lightweight wireless gaming mouse, the Haste 2 is still a solid choice.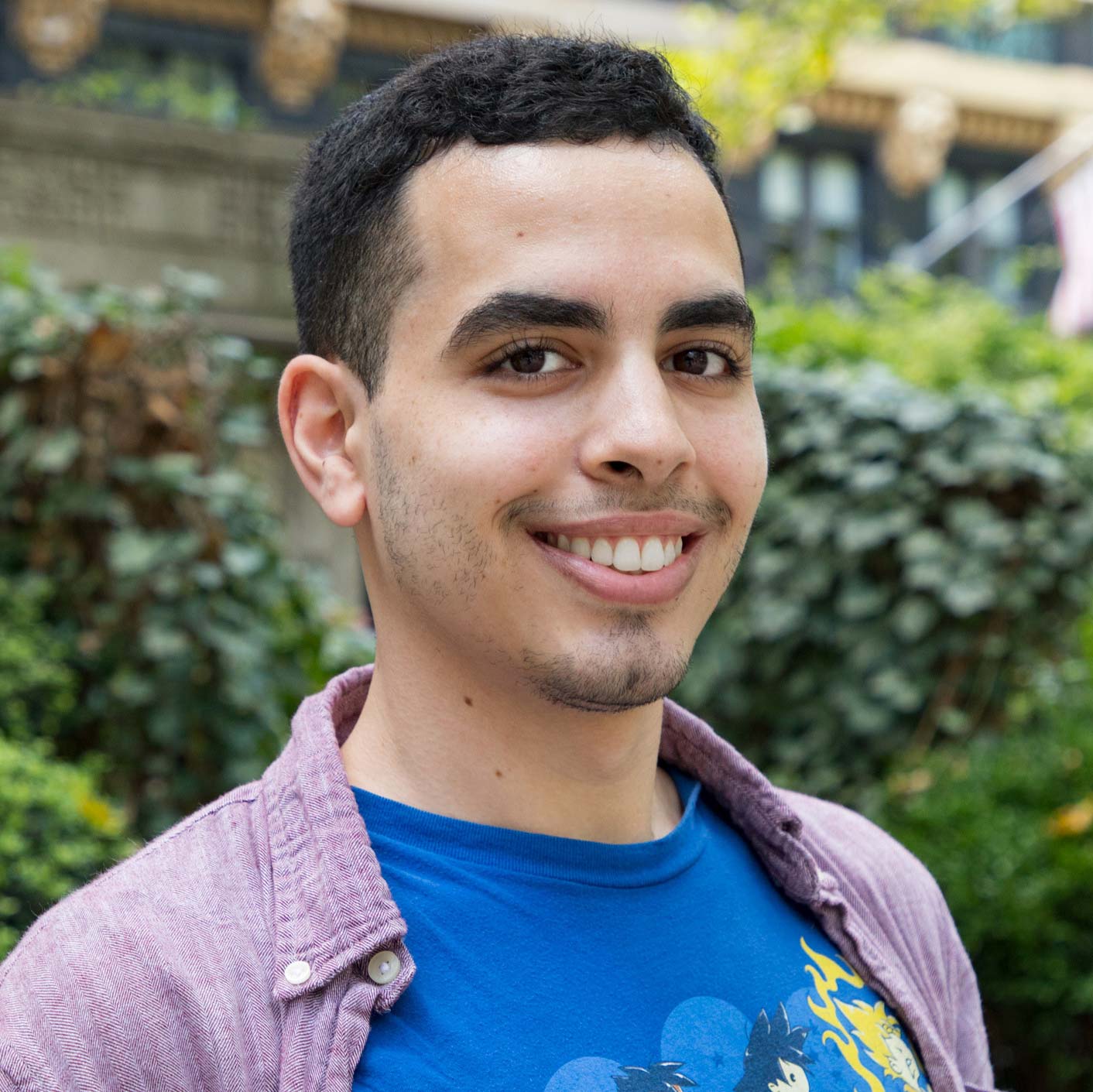 Rami Tabari is an Editor for Laptop Mag. He reviews every shape and form of a laptop as well as all sorts of cool tech. You can find him sitting at his desk surrounded by a hoarder's dream of laptops, and when he navigates his way out to civilization, you can catch him watching really bad anime or playing some kind of painfully difficult game. He's the best at every game and he just doesn't lose. That's why you'll occasionally catch his byline attached to the latest Souls-like challenge.