The Herschel Kaslo Backpack Tech is a premium 30L laptop backpack that's packed with perfectly placed compartments a-plenty.
Pros
+

Trolley sleeve is great for travel

+

Weatherproof 600D outer shell

+

Expandable mesh side pockets

+

Padded and fleece-lined laptop pocket

+

Plentiful pocket selection—inside and out
Cons
-

So-so ergonomics

-

Premium price
Why you can trust Laptop Mag Our expert reviewers spend hours testing and comparing products and services so you can choose the best for you. Find out more about how we test.
The Herschel Kaslo Backpack Tech is an ultra-rugged 30L laptop backpack that's packed with perfectly placed compartments a-plenty. The tough 600D outer fabric is made from 100% recycled water bottles, and the fleece-lined 16-inch laptop compartment will keep your gear scratch-free as you jet from point A to point B.
Herschel has long been a trusted brand in terms of quality carry-ons, and the Kaslo Backpack Tech *ahem* carries on this legacy with ease. It's a deceptively slim backpack at first glance, but once you peek inside, you'll find over a dozen well-placed pockets and subdividers to maximize your mobile organization when you're on the move.
The Herschel Kaslo Backpack Tech is a good value overall, and an excellent companion for larger luggage during longer excursions. It's also great for day trips, with expandable pockets that reach an impressive 30L capacity when loaded to the max.
Herschel Kaslo Backpack Tech price and availability
The Herschel Kaslo Backpack Tech costs $150 on Herschel's website, and it's available at a variety of other online retailers. The 20L "daypack" model costs $130, but comes with roughly 30% less storage space than its big brother.
If you're always on the run with your mobile gear in tow, this backpack has an impressive array of inner sleeves, compartments, and zippered pockets galore to keep everything organized, along with an airmesh trolley sleeve and removable sternum strap to snap across your chest (more on that below).
There are five elegant colors to choose from: Ivy Green, Black, Mood Indigo, Light Grey Crosshatch, and Raven Crosshatch. The bag I reviewed came in Ivy Green, which matched well with other earth tones in my apartment. And wardrobe, incidentally.
Herschel Kaslo Backpack Tech design
Measuring 18.5 x 12 x 8 inches and weighing in at just 2.2 pounds all by itself, the Herschel Kaslo Backpack Tech is much less bulky than the 13 x 19.1 x 10.6-inch, 4.7-pound Peak Design Everyday Backpack V2 30L. Both laptop backpacks are rated to fit laptops with screens up to 16 inches, and they have the same general capacity, compartment-wise.
The Herschel Kaslo Backpack Tech's 600D outer fabric is made from 100% recycled post-consumer water bottles, with a soft fleece lining for the dedicated laptop compartment — which is smartly in the bag's rear, closest to your back. All the main compartments are secured with zippered closures, complemented by two mesh side pockets that are big enough to house even the bulkiest of Nalegenes (chunky water bottles).
Let's talk aesthetics: while the Herschel Kaslo Backpack Tech feels just as tough as the Peak Design Everyday Backpack V2 30, the latter laptop bag has an outer sheen that looks more refined overall, whereas the former looks exactly as rugged as it feels — in a good way. Herschel's offering also collapses into a much thinner package when empty, while Peak Design's bag has the rigid structure of a turtle shell regardless of what's inside.
Herschel Kaslo Backpack Tech pockets and organization
When it comes to the best laptop backpacks you'll find on the market today, plentiful pockets are the most important part of any purchase‌. Everyone has different daily duties‌, and figuring out how to best organize your gear is not a one-size-fits-all process. Luckily, the Herschel Kaslo Backpack Tech has you covered.
Up front, you'll find a discreet side-loading compartment perfectly sized for books, magazines, or folders you might want easy access to. Behind that is a larger, more organized compartment: it contains eight inner sleeves of varying depths, including pen holders and a carabiner-style key clip. Behind that is the largest storage compartment, which has a zippered mesh sleeve on one side.
And behind that you'll finally find the zippered 16-inch laptop sleeve, which is smartly situated against your back when you're on the move. The sleeve has a soft fleece lining to keep your tech scratch-free, and an extra clip to keep it from accidentally falling out when you unzip it.
For my weekly grind in NYC, I always have hydration by my side, and the best laptop backpacks have at least one outer pocket for bottle storage. Refreshingly, Herschel handles this feature with two mesh side pockets, which were much stretchier than I was expecting.
Herschel Kaslo Backpack Tech adjustability and comfort
Messenger-style laptop bags favor functionality over comfort, but laptop backpacks are of a different breed, and they're meant for longer, bumpier treks. That's why I put an awful lot of impetus on those shoulder straps, which should be sturdy enough to handle whatever weight I've got on my back, yet padded enough to keep from digging into my shoulders (or armpits) as I walk.
The adjustable, removable sternum strap came in handy when I was on the move, keeping the overall load from slipping off my shoulders when I took it to the beach; it's a simple but important feature.
Adjusting the shoulder straps in conjunction with the sternum strap on the fly was no problem, with adequate padding on the undersides. I used the Herschel Kaslo Backpack Tech as a daypack for a couple of days, and there was plenty of room — inside and out — for my towel, sunscreen, water bottle, Kindle, Chromebook, headphones, battery pack, and other fun-in-the-sun essentials I took to the beach; with all the main pockets zipped up tight, getting sand or water inside the bag was a non-issue, thanks to that water-and-sand-resistant 600D shell.
Weight distribution in my testing was good overall, but since laptop backpacks often necessitate a somewhat squarish design, expect so-so ergonomics in that department. Hardly a deal-breaker by any means.
Herschel Kaslo Backpack Tech special features
Constantly listening to Spotify when you're on the move? Me too! The hidden shoulder strap pocket was the perfect size for my AirPods case during my noisy Manhattan travels, and it's a simple-yet-welcome feature for multimedia mavens like myself.
Jetsetters will also appreciate the airmesh luggage trolley sleeve on the back, which lets you easily slip this laptop backpack over longer handles after you zip through airport security. Bonus: there's a shallow pocket hidden directly above this sleeve with a velcro enclosure for instant access.
Bottom line
This premium laptop backpack will give you everything you need, and nearly nothing you don't. However, $150 is nothing to sneeze at for such an accessory. If the Herschel Kaslo Backpack Tech is out of your price range, you might consider more affordable options like the Timbuk2 Spire Laptop Backpack 2.0, which is similarly equipped for $40 less.
That being said, the Herschel Kaslo Backpack Tech is an excellent option for frequent travelers and outdoor enthusiasts looking to keep their valuables organized, and it can take a beating all while protecting the tech inside. Thanks to loads of discrete compartments, pockets, and zippered enclosures, this is one of the best laptop backpacks you'll find on the market today, and it's ideal for work or play.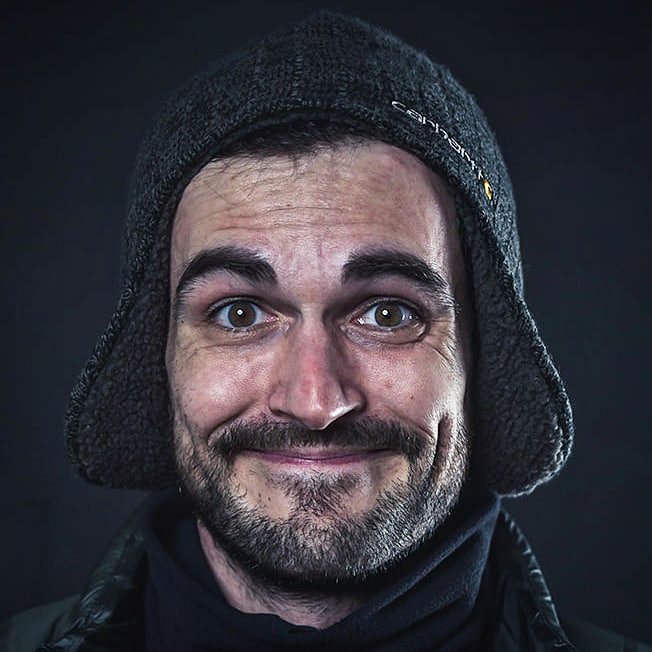 As a mild-mannered mobile tech journalist and molecular mixologist, TJ has over a decade of detail-driven storytelling under his belt. Conversely, as a seasoned outdoor athlete, he's forever fascinated by every shade of green on this beautiful planet. When TJ's not coddiwompling through New York City or the metaverse, he can be found field-testing futuristic fitness tech from his living room while crafting Dr. Seussian poetry inside a tattered moleskin.